Today it is my pleasure to Welcome romance author
Susanna Carr
to HJ!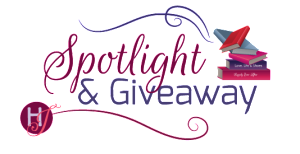 Hi Susanna Carr and welcome to HJ! We're so excited to chat with you about your new release, Let Them Talk

!
Please summarize the book for the readers here: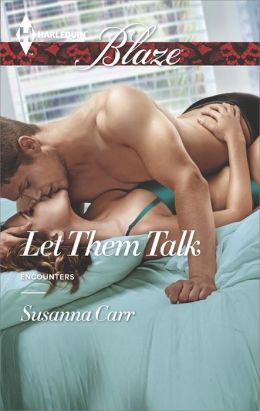 Books have the power to change lives. Every once in a while, you find a book that guides you when you need it the most. The book might push you out of your comfort zone, make you look at yourself differently, or tap into you deepest fantasies.
Please share the opening lines of this book:
Sydney Tate swore she was never going to do this again. She scratched out a sentence with her
pen. Why had she accepted her friends' writing challenge?
Please share a few Random facts about this book…
Let Them Talk is about three women who are kicked out of the town's only book club and they decide to start their own reading circle. Instead of reading depressing literature, they read books that have been banned for sexual content.
What sparked this idea? I haven't been part of a book club but I've met people who participate in them. Once they hear I'm a writer, they tell me all the gossip and complaints about their book club. It kind of makes me want to join a book club just to see the craziness that can go on.
And why do these characters read books that have been banned for sexual content? That's probably based on my personal history. I started reading romance when I was young but the novels were banned in my home, school and basically everywhere I went. Why? One reason was the belief that I would want to "try out" what I read. So when I wrote Let Them Talk, I decided that these women would get to try out what they've read and they would also live out their fantasies with hot alpha males.
Please tell us a little about the characters in your book. 
In "The Diary", Sydney Tate's dating life had ruined her career and she moves to a small town to start over. Matthew Stone is known for his sexual escapades from years ago and no one takes him seriously. Sydney and Matthew are at crossroads in their professional lives and need to be on their best behavior.
Isabel Bennett from "Talk of the Town" is the town's good girl but realizes that label no longer fits her. She wants to explore the sensual side with Sean Hawkins, a bad boy masquerading in a business suit.
Laura, the heroine in "Craving You", used to think she could get any man she wanted until she met Connor Adams. He understands her well, maybe too well. Nothing she does shocks him.
As you wrote your protagonist was there anything about them that surprised you?
The vulnerability that the men had surprised me. During the first draft of "The Diary" I discovered that Matthew had a playboy reputation but he was intimidated by Sydney's sophisticated image. Sean had transformed himself from a troubled youth to a man who gained respect and yet he didn't think he was good enough for Isabel. And Connor yearned for a sense of belonging but was too scared to go after the chance because he was afraid of losing what he wanted most.
The First kiss…
This is the first kiss between Laura and Connor in "Craving You"

Connor tensed and suddenly desire pulsed under his skin. She drew her mouth away, her lips so close to his. She dragged air into her lungs as her heart skipped a beat. Connor's warm breath buffeted against her skin. She knew she should pull away and give some sassy comment.

But she didn't want to.

He dipped his head and claimed her mouth with a kiss.

It was a sweet, almost tender kiss. It was nothing like what she had expected and yet it was everything she had hoped for. His touch was gentle. Loving. Her chest swelled with emotion as Connor softly explored her mouth. Tears stung the edges of her closed eyes as she leaned in.
Did any scene have you crying or laughing (or blushing) while writing it?
knew it was going to create all sorts of problems for the main characters:
His kiss was better than she'd imagined. She brushed her fingertips along her reddened lips. It was better even than she had described in her fake erotic diary.
She should write down her experiences now so she could clear her mind and focus on her next work assignment. Sydney drove a few blocks and slid into an empty parking spot on the worn cobblestone street. Her hands were still jittery as she reached for her backpack. The pile of notebooks spilled onto the seat and she searched for the one that she'd reserved for her erotic diary.
It wasn't there. She froze, her chest squeezing with panic.
No, no, no! She opened and shut the notebooks, one by one. Where was the diary? She'd just had it. She'd been writing in it at Dawson's.
Sydney dipped her head and closed her eyes as the panic washed over her. Dawson's Diner. She'd lost her erotic writing in the most populated place in Seedling.
Sydney leaped out of the car and raced down the blocks until she reached the diner. She barely noticed the curious stares she was receiving. It was nothing compared to the stares she would get if someone read her notebook! She bolted inside the diner and glanced around frantically.
"Hi, Sydney," Laura greeted with a curious look. "Weren't you just here?"
"I forgot something," she said breathlessly as she hurried through the diner. She spotted the table where she'd been sitting and exhaled sharply with relief when she noticed it hadn't been cleaned yet.
"Was it your purse?" Laura asked as she followed. "You don't have to worry about that. It will still be there. This is Seedling."
Sydney didn't see the notebook on the table or on the seats. She crouched down and looked on the floor. Nothing. Her stomach twisted with dread. "Did anyone find a notebook?"
"No," Laura replied.
It was gone. Her throat closed up with panic. This couldn't be happening. Her erotic diary—the one that described every scandalous thought she'd ever had about Matthew Stone—was missing.
If anyone reads it…
Sydney dragged her hands over her face. No, she wouldn't think about that. She just had to find it. Immediately.
If your book was optioned for a movie, what scene would you use for the audition of the main characters?
This scene is between Isabel and Sean from "Talk of the Town":
"Reputation." Isabel made a face as she walked into the hallway to get her purse. "Who cares about that anymore?"
"It's worth more than you think," Sean said in a sharp tone. "Especially in a small town like Seedling."
It meant too much in Seedling, Isabel decided. "A reputation is just another way to cage you in."
"Spoken like a woman who takes her reputation for granted."
She whirled around and placed her hands on her hips. "You think my reputation is a gift? An honor? It's a burden. I can tell you it has done nothing for me or my social life."
"You're looking at it the wrong way," Sean said as he mirrored her stance. "The good girl is immediately accepted and invited anywhere without question."
"Not in bed."
Sean froze. Isabel watched his harsh features tighten as if he was preparing for battle.
"Everyone believes I'm a good girl," she said softly. "But you know differently, don't you, Sean?"
"Isabel…" His voice was just as soft but she heard the steely warning.
"Although," she said in a drawl as a naughty smile played on her lips, "we didn't quite make it to a bed. Do you remember?"
Sean's hands clenched at his side. "We are not discussing that."
"When was that decided?" she asked as anger flashed through her. "It's been a month since we had our one-night stand and you have not mentioned it once."
"I'm trying to be a gentleman," he said in a low growl. "I know you were under the influence of that book."
Isabel's eyes widened. "Are you kidding me?"
"You would not normally act that way." His voice was low and fierce as color scored his cheekbones. "You wouldn't do those things."
Her mouth dropped open as she realized he was completely serious. "You think a book made me have sex with you?"
If you could have given your characters one piece of advice before the opening pages of the book, what would it be and why?
I would tell them not to let anyone define them. This is set in a small town and reputations are just as important as currency. But sometimes a reputation is wrong, no longer applicable, or focuses on one part of someone's history or personality.
What are you currently working on? What other releases do you have planned for 2015?
Outrageously Yours is my next Harlequin Blaze and it will be available in May 2015. After that, I have a Harlequin Presents coming out in July 2015. Tycoon's Delicious Debt is part of the Chatsfield series.
Thanks for blogging at HJ!
Giveaway:

Print copy of LET THEM TALK and 3 Ebook copies of LET THEM TALK
To enter Giveaway: Please complete the Rafflecopter form and Post a comment to this Q:

Have you been in a book club before?
Book Info:
A risqué book club inspires three women to be naughty…
THE DIARY
Sydney Tate is writing a fictional erotic diary inspired by the town's mouthwateringly hot mayor, Matthew Stone. Then her "diary" disappears and suddenly Matthew is bringing all of Sydney's secret fantasies to life!
TALK OF THE TOWN
Armed with a seduction how-to guide, librarian Isabel Bennett is pulling out every trick in the book to tempt Sean Hawkins. The oh-so-sexy businessman is about to find out just how bad this good girl can be…
CRAVING YOU
Laura Dawson is desperate to get her gorgeous neighbor, Connor Adams, into her bed. So she turns to an aphrodisiac cookbook to serve up the most tantalizing, irresistible dish Connor has ever seen herself.
Buy Links  Amazon | Barnes | GooglePlay | iTunes | Kobo
Meet the Author: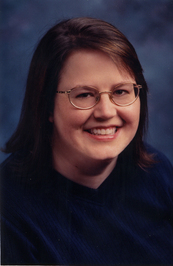 Susanna Carr is an award-winning author known for her contemporary romances. Readers throughout the world find Susanna's stories a delightful escape that has often helped them through difficult times. Reviewers frequently describe her work as "fun", "sexy" and "a must read." When she isn't writing or spending time with her family in the Pacific Northwest, Susanna enjoys reading romance and connecting with readers online. Visit her website at www.susannacarr.com.
Author Links  Website | Facebook | Twitter | Goodreads