Today it is my pleasure to Welcome romance author
Rebecca Zanetti
to HJ!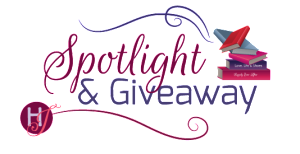 With twists and turns that will take your breath away, Lethal Lies is sexy, action-packed suspense at its very best from New York Times bestselling author Rebecca Zanetti.
What is your favorite scene from Lethal Lies and Why?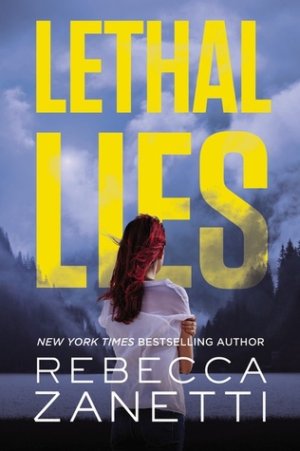 Hi all! I was asked about my favorite scene in Lethal Lies, and I picked this one because the heroine makes a move on the Alpha hero, and he kind of panics.

Heath, the hero, is the strong and protective type, and it was fun to see the heroine go after what she wanted.

Anya climbed two stairs and turned to stand in front of him, stopping his progress. Two steps up, and she could meet him eye to eye. She pushed her shoulders back and tried to look confident. "I'm done analyzing everything to death. At least for tonight."
Heath frowned, and his eyes darkened. "All right."
Courage. She could do this. "You're attracted to me."
One of his dark eyebrows rose. Fire flared, hot and bright, in those stunning eyes.
She swallowed. Her knees still felt weak. "I'm attracted to you, too."
He drew back slightly. "Anya—"
"You already made the offer." She planted both hands on his broad shoulders. "Life can end very quickly. We both know that."
He stiffened and very slightly shook his head. Something that looked suspiciously like panic lightened his eyes. "Anya—"
"Wait," she burst out, curling her fingers over his shoulders and digging in. "I know all the reasons we shouldn't." What if he no longer wanted her? She hadn't quite considered that one, considering he'd called her 'dangerous'. What if that didn't mean desirable? Heat climbed into her face. "I'm just saying, since we're pretending to be engaged, maybe we should act like it." Okay, that was lame.
"Anya, listen. I want you so badly I ache, but I'm not the guy for you," he said calmly.
"Enough of that crap," she snapped. "I don't want to hear how dangerous you are or how you're not good enough. It's all just so stupid."
His chin lifted enough to give her pause. "I'm not talking about worth, darlin'. I'm saying that I'm not a permanent type of guy and probably won't ever be. The more I get to know you, the more I see a picket fence and a happily ever after."
She rolled her eyes.
His hardened.
"I'm not asking for forever, you idiot. I just want to burn off some of the energy from tonight." Her tone remained perfectly exasperated, even as she kind of lied. Oh, she knew they didn't have forever, but she also knew herself. One night, and her heart would get involved. Hell, it probably already was after he'd defended her so violently in the alley. But the idea of a touch from him, a night with him, was worth it. It had to be. "No strings, Heath."
His jaw tightened. His gaze probed deep. The second he made a decision, one to protect her for her own damn good, she saw it clearly.
So she moved into him. Her mouth slid against his, and she sighed at the contact. Closer. She wanted to get closer. Pressing against him, she kissed him. His lips were firm, and he tasted somehow of chocolate.
He stiffened even more.
It took her a second to realize he wasn't kissing her back. His body all but vibrated beneath her palms, but he didn't move. She drew back, explosive heat filling her cheeks. Well, crap. "I'm sorry." She released him and began to turn away.
A low growl from him was all the warning she got. He grabbed her, hard, and slammed his mouth over hers. One arm banded around her waist, and the other cupped her head. The strength in his mouth overpowered her, and she opened hers. He took advantage, sweeping his tongue inside.
Sparks flew throughout her entire body, and she kissed him back, becoming lost.

I think Anya is a strong heroine, and I like that she goes after what she wants. In a normal world without intrigue and danger hunting her, I believe she'd ask Heath out if she wanted a date. Have you ever asked anybody out, and if so, were you ever creative about it? Hearts and flowers and skywriting maybe? ☺


Thanks for blogging at HJ!
Giveaway:

Two Signed Copies of DEADLY SILENCE (book 1 of Blood Brothers) by Rebecca Zanetti. * US & Canada Only*.
To enter Giveaway: Please complete the Rafflecopter form and Post a comment to this Q:

Have you ever asked anybody out, and if so, were you ever creative about it? Hearts and flowers and skywriting maybe? ☺
Book Info:
Revenge. It's the only thing that will help Anya Best sleep at night. The serial killer who murdered her sister is on the loose, and Anya will stop at nothing to put him behind bars-even use herself as bait to lure him out of hiding. But she can't do this alone.
Private investigator Heath Jones's job is to bring bastards to justice. This time it's personal. He knew the Copper Killer's latest victim so when her sister asks for his help, he's all in. But when Anya uses the media to taunt the killer, she exposes Heath's identity, putting them both in jeopardy. Now, secrets buried long ago are coming to light and the forces determined to destroy him are watching Heath's every move, waiting to exact their own revenge. And they'll use anything and anyone to get to Heath.
Meet the Author: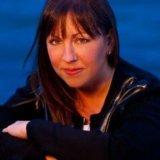 Rebecca Zanetti is the author of over twenty-five romantic suspense, dark paranormal, and contemporary romances, and her books have appeared multiple times on the New York Times, USA Today, and Amazon bestseller lists. She has received a Publisher's Weekly Starred Review for Wicked Edge, Romantic Times Reviewer Choice Nominations for Forgotten Sins and Sweet Revenge, and RT Top Picks for several of her novels. She lives in the wilds of the Pacific Northwest with her own alpha hero, two kids, a couple of dogs, a crazy cat…and a huge extended family. She believes strongly in luck, karma, and working her butt off…and she thinks one of the best things about being an author, unlike the lawyer she used to be, is that she can let the crazy out. Find Rebecca at: www.rebeccazanetti.com