Today it is my pleasure to Welcome author
Aleatha Romig
to HJ!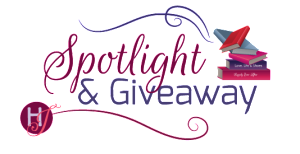 Hi Aleatha and welcome to HJ! We're so excited to chat with you about your new release, Lies!
Please summarize the book for the readers here: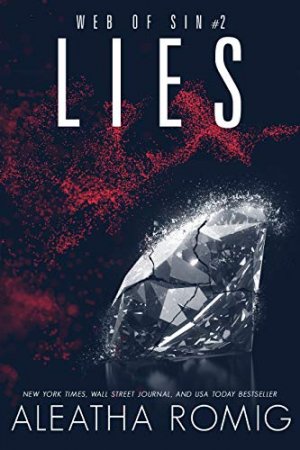 Lies is a fast paced journey into the "secrets" and "lies" that exist in the dangerous world of the Chicago underground. More truths are revealed, or are they? Lies continues Araneae's introduction into the life she was born into where she must decide if she trusts the man who brought her into the danger.

Please share the opening lines of this book:
"Araneae," I called repeatedly as the elevator doors closed, and her limp body collapsed against mine. My voice rose with each floor we descended until her head rolled back, and panic flooded my bloodstream. "Araneae, you're all right," I reassured, uncertain if she could hear me.
Please share a few Fun facts about this book…
The trilogy is set in Chicago, a city I love to visit. Sterling's descriptions of the way tourists see the city is exactly the way I see it.
LIES has flashbacks from Araneae's birth mother. I find it more interesting to show the reader the past rather than explain it.
LIES also expands the world in which they live, adding a fun supporting cast to counterbalance the darkness surrounding the
Please tell us a little about the characters in your book. As you wrote your protagonist was there anything about them that surprised you?
Araneae's strength continues to surprise me as did Sterling's honesty.
If your book was optioned for a movie, what scene would you use for the audition of the main characters and why?
The scene I would pick is of their "first date," because it showed a completely different side of Sterling.
As the door opened, Sterling scooted out and offered me his hand. "Our reservations aren't until eight. I thought you might enjoy a walk through the park."
"This really is like a date."
"No, Araneae. It is a date."
With our hands joined and Patrick a fair distance behind us, Sterling and I walked along the concrete path toward the water. When we came to stop, he turned me around. The skyline from this area was stunning. "Sterling, the city is beautiful."
"I'm glad that's how you see it."
What do you want people to take away from reading this book?
I would like people to see the growth in Sterling and Araneae's relationship that occurs as they each learn to trust one another more.
What are you currently working on? What other releases do you have planned?
I'm currently working on TWISTED, book 1 of the TANGLED WEB trilogy releasing spring/summer 2019.

Thanks for blogging at HJ!
Giveaway:

$25 Amazon gift card and Signed copy of SECRETS or LIES (winner's choice- international)
To enter Giveaway: Please complete the Rafflecopter form and Post a comment to this Q:

Have you been to Chicago? Do you see its beauty or its dark side?
Excerpt from Lies:
Though the soft sheets were literally beneath me, I had the sensation of my body on the edge of a cliff. While the view was spectacular, my toes were curled over the ledge and I was primed to jump, to plunge into the relief of my pending orgasm. That wasn't Sterling's plan. Instead of experiencing the release of climax, his proficiency took me still higher. Controlled and rhythmic, he elevated me beyond the cliff to the sky and beyond.
The electricity he'd shared grew and multiplied until it was too much for me to bear. The stars behind my closed eyes grew bigger and brighter until the supernovas exploded, sending shock waves throughout my universe.
Somewhere I'd heard that noise didn't travel in space. Yet the room around us filled with sounds as words I failed to articulate came streaming out and the contractions within me continued. With my nails gripping his shoulders, Sterling's sounds joined mine to become a symphony of pleasure.
The muscles under my grasp tightened, and his baritone roar overtook our melody as my undoing became his too.
Excerpt. © Reprinted by permission. All rights reserved.


Book Info:
The twisted and intriguing storytelling that you loved in Consequences and Infidelity continues with an all-new alpha anti-hero in the dark romance series Web of Sin, by New York Times bestselling author Aleatha Romig.
What is real?
What are lies?
Have you been Aleatha'd?
Lies is book two of the Web of Sin trilogy
Book Links: Amazon | B&N | iTunes | Kobo | Google |


Meet the Author: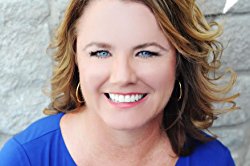 Aleatha Romig is a New York Times, Wall Street Journal, and USA Today bestselling author who lives in Indiana, USA. She grew up in Mishawaka, graduated from Indiana University, and is currently living south of Indianapolis. Before she became a full-time author, she worked days as a dental hygienist and spent her nights writing. Now, when she's not imagining mind-blowing twists and turns, she likes to spend her time with her family and friends.
Aleatha released her first novel, CONSEQUENCES, in August of 2011. CONSEQUENCES became a bestselling series with five novels and two companions released from 2011 through 2015. The compelling and epic story of Anthony and Claire Rawlings has graced more than half a million e-readers. Aleatha has since released over twenty novels in multiple genres: dark romance, romantic suspense, thriller, and romantic comedy. She's back to her dark roots with a new trilogy with a new anti-hero, WEB OF SIN.
Aleatha is a "Published Author's Network" member of the Romance Writers of America and PEN America. She is represented by Kevan Lyon of Marsal Lyon Literary Agency.
Newsletter | Website | Facebook | Amazon Author Page | Goodreads |  Instagram | Twitter | Pinterest