Today it is my pleasure to Welcome romance author
Mary Ann Rivers
to HJ!

Hi Mary Ann, welcome 🙂
5 things readers should know about you?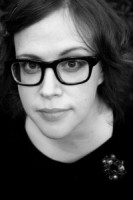 *Reading and writing are the two things I can't remember not doing. One of my first memories is of "making a book."
*If I am able, I am almost always listening to music.
*Some of the most interesting books I read are recommendations from readers.
*The books I write are book that I feel passionately about.
*I've kept a journal or diary since I was sight years old, and writing is an activity I'd choose to do over almost all others.
What would you say are the defining characteristic of your Novels?
My stories are concerned with what the characters need to understand about themselves and their own lives in order to make their next big decision. In a romance novel, the decision concerns how love will change their life. This is why I like limited points of view and very developed settings and secondary characters — the protagonist will need a lot to consider in order to make the next step.
What romance book character you most identify with & Why?
It's probably the character I am writing at the moment, because that's the character I am most deeply engaged with — even if the character is very different from myself.
As a reader, there's something about Nina in Jennifer Crusie's ANYONE BUT YOU that makes me turn to this book as a re-read. Her self-consciouness and her intelligence, combined with her decision-making style, maybe.
Let's talk about your newest release: LIVE
If you had to summarize the book for the readers here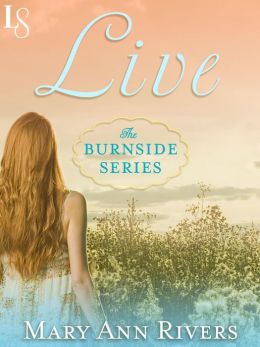 LIVE opens with our heroine, Destiny, who is a middle sister in a family of four siblings. The family has recently lost their father, who she was a caregiver for, and she is in the middle of a long stretch of unemployment.
She's a typical middle — a peacemaker and concerned with roots and family connections. While she is smart, and by nature questioning, she hasn't asked herself what she wants, and she it's easy for her to prioritize the wants and needs of her family.
She has a crush on a artisanal woodcarver who is working to restore some fine woodwork in the library where she conducts her job search. The crush, for her, is a fantasy distraction from her problems, until one day, when she breaks down, and he's the one around. He's had a bit of a crush on her, as well.
The hero, Hefin, is a Welshman who's let himself get stranded in the US after a failed marriage to an American. He's finally got himself together enough to reclaim his previous life back home.
This is a bad-timing love story. Neither Des or Hefin are in a place that should welcome love, and their soon to be separate by a major geographical barrier. What kind of life will they choose so that they can really live?
Please tell us about the characters in your book?
The heroine Destiny — The youngest sister of four siblings and an unemployed web marketer/developer. She's bright, questioning, and witty. Very, very devoted to her family.
The hero Hefin — He is a Welshman currently getting back to his roots as a woodcarver, though he is trained as a green engineer concerned with product design. He is divorced, heartbroken, taciturn, and helplessly caregiving.
Betty, the neighbor — Betty was Destiny's mother's best friend, and long-time neighborhood fixture. Betty understands great loss and great love, and reaches out to Des. She has a nephew, Rennie, on his way to college, who plays a small part, as well.
Lacey, the best friend — Lacey is a little older than Destiny and used to be Destiny's older sister's best friend, but Lacey and Des were soulmates. She's a single mom with a lot of good perspective on the Burnsides, having been around them her whole life.
Sarah, the older sister — Sarah has recently suffered an injury as a result of a bike versus car accident. In this book she is struggling, and in pain, emotionally and physically. The Burnsides depend on Des for her help with Sarah, though Sarah has other ideas.
Sam, the older brother — Sam is the eldest, and struggles with responsibility and control. he's a doctor, working in urgent care for money while trying to open a low-income clinic in the neighborhood. He is overtaxed, and overbearing, and thinks he knows what's best for Des.
Paul "PJ", the little brother — Young (22), brilliant, and a prodigy cellist with the local symphony, PJ provides levity in this story.
What scene did you have most fun writing? why?
Des and Hefin's first date at the ballpark was a lot of fun. Batting cages, making out, flashing, and orgasms in a limo. I'm also a fan of a "my first period" conversation.
What scene was the hardest to write? Why?
There is a massive fight between Sam and Des, near the end, that is brewing the entire time, and it was very difficult to get the pitch and emotional stakes just right.
Who would you cast in the role of your characters if your book was optioned for a movie?
Des is a very freckled redhead, though she has a kind of Kristen Wiig feel. Hefin is very taciturn and brooding, but loving. Maybe someone like Matt Berninger of the band The National.
Thanks for blogging at HJ!
Giveaway:

3 ebook copies of LIVE
To enter Giveaway: Please complete the Rafflecopter form and Post a comment to this Q:

How did you make the decision, as an adult to stay close to your family or move away? 
Author Bio
Mary Ann Rivers was an English and music major and went on to earn her MFA in creative writing, publishing poetry in journals and leading creative-writing workshops for at-risk youth. While training for her day job as a nurse practitioner, she rediscovered romance on the bedside tables of her favorite patients. Now she writes smart and emotional contemporary romance, imagining stories featuring the heroes and heroines just ahead of her in the coffee line. Mary Ann Rivers lives in the Midwest with her handsome professor husband and their imaginative school-aged son.
Get the epilogue to The Story Guy!
Subscribe to the Newsletter and on January 21st (release day of LIVE), you'll get a newsletter with an exclusive free download link to an epilogue to THE STORY GUY!  Website | Facebook | Twitter |