Today it is my pleasure to Welcome romance author
Jackie Ashenden
to HJ!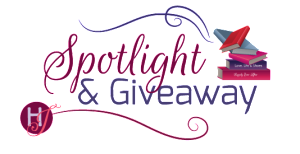 Hi Jackie and welcome to HJ! We're so excited to chat with you about your new release, Living in Shadow!
Thank you!
Please summarize the book a la Twitter style for the readers here: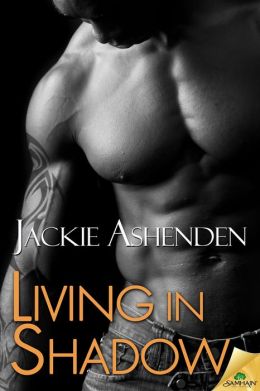 Ex African child soldier now a law student gets it on with his older law professor.
Please share the opening line of this book:
English legal history. Fuck, Luc was starting to hate this class.
Please share a few Random facts about this book…
This book was actually inspired from an article about an African child soldier who went on to go to university and become a lawyer and motivational speaker. It was a really powerful article.
I used to work in the law school where the book is set – I was a law librarian
The hero, Luc, is a baby Dom. 😉
Please tell us a little about the characters in your book. As you wrote your protagonist was there anything about them that surprised you?
That he was a Dom. I know this shouldn't surprise me since all my heroes tend to be fairly dominant but I didn't think Luc was going to be. And in fact, he was very difficult to write because I resisted.
What kind of research did you do for this book?
I read a lot of articles about the experiences of African child soldiers. In fact, in the book, Luc gets off easy compared to what most of these poor boys had to do.
The First kiss…
He dropped his backpack on the floor with a thump, kicked the door of her office shut. Then he came around the desk, intent, yet giving her a chance to move away if she wanted. A chance to say something. A chance to stop him.
She didn't do any of those things, standing completely still, her eyes widening as he came closer. Reached for her. Curled his fingers around the back of her head, silky blonde hair against his skin. Her pupils dilated, gray deepening into charcoal. She was wearing a light-pink gloss and he'd never seen anything so delicious in all his life.
He didn't hesitate, bending and covering that delectable mouth with his own.
The kiss was a hammer blow, exploding through every single one of his senses. She tasted of coffee, the faint mint of toothpaste, and something hot and deeply sensual, like sun shining on bare skin. His fingers twisted in her hair as he deepened the kiss, wanting more. Chasing that heat, only to find something far more intense—her response. She opened her mouth beneath his and desire, explosive and all-consuming, roared through his veins like a match to dry tinder.
He cradled her head in his hands, tilting it back, angling her so he could kiss her harder, taste deeper. Stroking his tongue over hers, exploring further. Her hands came to rest against his chest, palms pressing against him, but there was no force pushing him away, only her mouth as hungry as his. Only that small-boned, elegant body of hers millimeters away, the faint, sensual scent of her driving him crazy.
The taste of her was everything he'd been fantasizing about. Everything he'd been dreaming about. Dimly, in some forgotten recess of his brain, he knew he was trying to prove something, but he couldn't remember what it was.
She made him forget every single fucking thing.
Did any scene have you crying or laughing while writing it?
"Yes, you've killed, but you're not a killer. You're a good man, strong, a survivor. Someone who lived in hell and who came back alive. But, honey…" she put a hand on his chest before he could stop her, "…no one who's lived in hell is without scars. No one comes out of that untouched."
If your book was optioned for a movie, what scene would be absolutely crucial to include and why? 
This scene – they would have to get the tension between the characters right:
"Stop playing games with me, Mr. North. I don't have either the time or the patience."
He didn't move, but it felt as if the room were suddenly too small to contain both of them and oxygen as well. "Okay then, so no more games. I'm not going to tell you I'm attracted to you, Professor, no. What I'd like to do is take you home and fuck you senseless."
The words hung in the silence of the lecture theatre like profanities in a church.
If you could have given your characters one piece of advice before the opening pages of the book, what would it be and why?
I would tell Luc there is still hope. And I would tell Eleanor not to be so uptight. 😉
What are you currently working on? What other releases so you have planned for 2014?
I'm currently working on the third Nine Circles book for St. Martin's Press and then I'll start the third 'Living in' book for Samhain.
My next two releases are:
Living in Sin 18th November
Mine To Take 25th of November
Thanks for blogging at HJ!
Giveaway:

A $20 Amazon giftcard and a copy of Living in Shadow
To enter Giveaway: Please complete the Rafflecopter form and Post a comment to this Q:

What do you think of the younger man/older heroine dynamic? Is it something you like to read? Why/Why not?
Excerpt
"And you know what?" Luc went on, his voice soft and dark and relentless. "I'm sick of it. I'm sick of wanting you. I'm sick of you looking past me at the end of every lecture like I don't exist. And most of all, I'm sick of you denying what I know you feel too."
The intensity in his eyes was too much and she had to look away, down at her hands folded in her lap. If she held them up they'd be shaking, she was sure of it. "Why?" she asked, trying and failing to keep her breathlessness out of her tone. "Why me?"
"Because you're complicated," he answered without hesitation. "Passionate. Because whenever you give a lecture, you light up the room. You glow, Professor. You're like the sun." He paused and when he spoke again, his voice was quiet. "But I also think you're afraid. And I want to take that fear away from you because…I know what it's like to live with fear." There was a vulnerable note in those words, a note that struck deep inside her.
She couldn't look at him, her breath catching in her throat.
I know what it's like to live with fear…
How did he know? And how could he see it in her?
I want to take it away from you.
Eleanor closed her eyes. Fuck, she couldn't let him do this to her. Make her curious. Make her want him to be different. She'd put him in the same box she put all the rest of the private-school-educated, rich, entitled young men, and that's where she wanted him to stay.
She opened her eyes, smoothing the gray fabric of her skirt reflexively. "Well, I've got to hand it to you, honey," she said. "That's one hell of a line. Perhaps you should be doing an English degree instead of law."
"You don't think I meant it?" Anger vibrated in his voice.
She swallowed, making herself glance back at him. "I think you'll tell me whatever it is you think I want to hear."
Flames burned in his eyes, his long, sensual mouth in a hard line.
Oh yes. He was angry all right. She'd hit him somewhere vulnerable.
Are you surprised? After he laid himself out for you?
A creeping sense of shame gripped her, but she fought it back. She couldn't be weak, not with him. Because if she let him in, if she gave him the truth…
Luc moved, so quickly, so soundlessly she had no warning at all. One minute she was looking at the fabric of her skirt, the next Luc was crouched in front her, his long, brown fingers gripping her chin and forcing her gaze to his.
"Don't you dare fucking dismiss me," he said in a low, fierce voice. "You think I told you all of that for fun?"
A bright shard of fear slid through her. Then she realized that though his grip didn't hurt, it was firm. That his fingers were warm. That his body was very, very close. That he smelled of musk and dry earth, and she liked it.
She liked him holding her. Keeping her chin where it was so she couldn't pull away.
So she couldn't hide.
And he knew. That perceptive, dark gaze of his saw everything.
The anger slowly died out of his eyes, to be replaced by something hotter. Hungrier. His thumb moved along her jaw in an experimental caress and she couldn't stop the shiver that went through her. Couldn't hide it.
"You like this," he said softly.
Book Info:
Finding his way out of the darkness could be the biggest fight of his life.
Law professor Eleanor May is fine with taking over a class for a colleague on sabbatical. She's not so fine with the hot student who's always seated front and center. Once upon a time she was that student…and the scars remain eight years after it ended. Yet this guy seems different from the others. Despite the alarm bells in her head warning her about history repeating itself, she is drawn toward the forbidden once again—even though this time it could consume her.
Lucien North's past is darker than the ink on his skin, a reminder of a time when survival was a fight to the death. Seducing his beautiful professor wasn't supposed to be part of his plan to put it behind him, but there's something about Eleanor that's gotten hold of him and won't let go.
Together they light up the night, but will their powerful desire lead them to love—or drag them both to the brink of disaster?
Warning: Contains a younger man so hot he might scorch your fingertips, and forbidden lust so tempting there's no point in trying to resist. Check your inhibitions at the door—it's WTFery 101 and class is in session.
Book Links:
Author Bio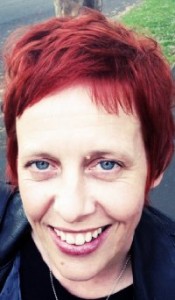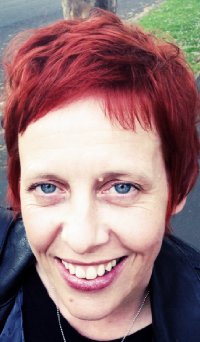 Jackie has been writing fiction since she was eleven years old. Mild-mannered fantasy/SF/pseudoliterary writer by day, obsessive romance writer by night, she used to balance her writing with the more serious job of librarianship until a chance meeting with another romance writer prompted her to throw off the shackles of her day job and devote herself to the true love of her heart—writing romance. She particularly likes to write dark, emotional stories with alpha heroes who've just got the world to their liking, only to have it blown wide apart by their kick-ass heroines.
She lives in Auckland, New Zealand, with her husband, the inimitable Dr. Jax, two kids, two cats and some guppies (possibly dead guppies by the time you read this). When she's not torturing alpha males and their stroppy heroines, she can be found drinking chocolate martinis, reading anything she can lay her hands on, posting random crap on her blog or being forced to go mountain biking with her husband.
You can find Jackie at www.jackieashenden.com or follow her on Twitter @JackieAshenden."
Website | Facebook | Twitter |