Today it is my pleasure to Welcome author 
Olivia Miles
 to HJ!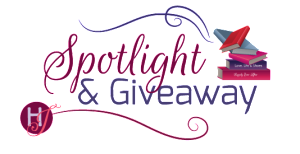 Hi Olivia and welcome to HJ! We're so excited to chat with you about your new release, Love Blooms on Main Street!

Hi, and thanks for having me! I'm so excited to be sharing my favorite five scenes from the fourth book in the Briar Creek series, LOVE BLOOMS ON MAIN STREET. Enjoy!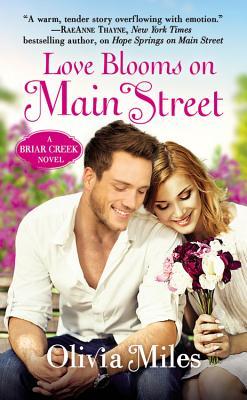 1. This is from the opening chapter, when Ivy unexpectedly runs into Brett, her lifelong crush who kissed her without a glance back just a few months ago.
Brett Hastings, object of her childhood and, of late, adult fantasies stood before her, tousled brown hair and all. Ivy blinked at him, wondering if her imagination had finally gotten the better of her, and resisted the urge to reach out a finger and poke him, just to put herself in check.
But no, he was real. Real and, as luck would have it, oh so much cuter than she'd even remembered. His chin was tipped slightly, accentuating the shadow of its cleft, his hands were casually tucked into gray slacks, his nut-brown hair glistening under the fluorescent lighting, and those perfectly arched brows furrowed with thought as his eyes bored steadily through her.
She could have stared at him all day, until she felt the slow, cold drop of sweat that had collected just over her top lip in her mad dash through the parking garage begin to trickle…
She licked her lips quickly and smiled as if nothing was amiss, her heart wasn't thumping against her rib cage, she hadn't dreamed of this moment night and day for months until she'd come to accept the fact that like plenty before him, the man simply wasn't interested.

2. I love this scene because Ivy turns the tables on Brett. She already knows he's not interested in her (or is he?) but she refuses to let him see that she cares…and this is what sets everything in motion for the rest of the book.
"Oh. I just assumed—"
"What? That one kiss had me planning our wedding flowers?" Ivy laughed. "Please, Brett. It was a wedding. Alcohol was involved. It was just a kiss."
Now here he disagreed. It wasn't just a kiss. It was a flurry of mouths and hands and heat. And no alcohol had been involved. She'd kissed him with a clear head. Not that he could say the same for himself. He'd been stupid, and it wasn't on account of a glass of wine. He'd wanted her.
"Besides, that was months ago," she pointed out. She gave him a pitying look as she cocked an eyebrow.
"It was. I just…" He frowned, at a loss. He wasn't used to the conversation going this way. Wasn't prepared for it. "I just wanted to make sure you weren't…let down."
"Let down?" A wrinkle of confusion appeared between her eyebrows.
He gave her a kind smile. "You know, that you didn't have any…expectations."
She laughed. "My goodness, someone's full of himself."
Brett felt his brow flinch. "I just wanted to make sure there wasn't any misunderstanding. I'm glad we cleared the air."
"Me too." Her tone was sharp, and she was already unraveling one long leg from the bench, using the surface to steady herself. "But it was good seeing you, Brett. And now that you're back in town, I'm sure this won't be the last time."

3. Ivy is a spunky, strong, no nonsense woman, and I love this scene because it lets that side of her personality really shine through. Brett needs a girl like this to challenge him and keep him on his toes.
"I shouldn't have said that," she added quickly. "You are smart. But for someone so smart, you are awfully stupid when it comes to women." She gave him a pitying look, and shook her head on a little sigh.
Brett blinked, unable to even find words to match the emotions that were stirring within him. Confusion. Annoyance. Frustration. Maybe she was right. Maybe he didn't know much about women.
But one thing he did know was that Ivy Birch was like no other girl he'd met before. Usually one kiss was all it took for a woman to be sending him texts, suggesting drinks, or hanging around the break room or hospital lobby, hoping for a chance to talk. But Ivy was doing none of those things, and the few times he had seen her since letting her down, she'd seemed more annoyed than disappointed.
This was new territory. And one he couldn't resist exploring.

4. Oh, Ivy. Haven't we all been here? This scene really captured Ivy's lingering crush for Brett, and made me want to see her win the guy in the end all the more.
"Well, thanks for the ride," she said, managing a smile.
He nodded, his expression unreadable, his features half shadowed in the dark.
She waited, wondering if he was going to say something, if she should hold out for a second before sliding out of the car. Instead, he reached over, his body leaning over the arm rest that divided their bodies, his face coming to within inches of her own.
Sweet mother. He was going to kiss her. Her heart sped up as time slowed down and she watched as, for the second time, Brett's face inched closer to hers, and that beautiful mouth was so close to her lips that her body could only tighten and sizzle at the anticipation of his kiss.
Her mind was racing. Should she let him kiss her?
She was still frantically wrestling with this as his arm reached out, and she held her breath, panic now officially setting in.
She watched, in sobering realization, as he pulled the door latch. Cool summer-night air took the heat from her cheeks, all at once clearing her head.
"Well, good night," she said through a tight smile, suddenly more eager to be on her way and out of this car than ever before. She needed space. She needed to be in her world. In her tiny apartment with all her favorite things, and no reminders of Brett or his ridiculously handsome face. She wanted to forget the way her body reacted whenever he was near. The way she could lust for something she knew she couldn't have and shouldn't want.
"Wait." His voice as soft as the hand on her leg. She looked down to see it sitting there, just above her knee, gentle and strong, warm on her skin. If he moved so much as a centimeter, she wasn't sure she would be able to control herself. Already, her nerves were on high alert, and a ripple of pleasure was stirring between her thighs.
She clenched her teeth. He is not going to kiss you. So just stop thinking about it.

5. This was a turning point scene for my characters, but they don't quite know it yet, which makes their little dance all the more fun to watch.
"Reach into my pocket and grab my wrench," she thought she heard him say.
She blinked. "Ex—excuse me?"
"My wrench." He turned and looked at her over his shoulder, one eyebrow cocked the same way it had the night of Grace's wedding, when he'd suggested they get some air. And she'd known by the simple slip of his smile what he meant by air. "You do know what a wrench is, don't you?"
"Of course I know what a wrench is!" She pinched her lips, but her heart was doing jumping jacks as she lowered her gaze to his backside, where sure enough, a metal wrench was poking out, along with a screwdriver and what was probably his phone.
Was she seriously about to touch the man's butt? Not that she hadn't possibly already done so. That part of her memory was still a bit foggy. But she seemed to recall that as he lifted her leg and pushed his hand down her thigh that she had in fact reached down and given him a good hard squeeze…
Reddening, she stared at the wrench, glinting in the sun. It seemed to wink at her, as if mocking this moment, and her totally unacceptable feelings for a man she could not have but wanted nevertheless!
It was no different than being asked to pass the scalpel, she told herself. Brett was probably used to barking out orders like this. Just pretend you're a nurse. That car is a patient, desperately in need of medical attention. Do not look at his perfect backside. Do not touch anything but the wrench.
Excerpt. ©Olivia Miles. Posted by arrangement with the publisher. All rights reserved.
Giveaway:

2 Print copies of LOVE BLOOMS ON MAIN STREET ­by Olivia Miles
To enter Giveaway: Please complete the Rafflecopter form and post a comment to this Q:

What did you think of the excerpt spotlighted here? Leave a comment with your thoughts on the book…
Book Info: 
Love is always in season . . .
Florist Ivy Birch fantasizes about the day a man will surprise her with a beautiful bouquet of flowers. Especially if that man happens to be Brett Hastings. One stolen kiss at her best friend's wedding and Ivy can't get the sexy ER doctor out of her head.
In the small town of Briar Creek, you can't avoid anyone for very long. Not that Brett has been trying to avoid Ivy. He just can't afford to let anything distract him from his work-not again. So when a hospital fundraiser throws them together, love is the last thing on his mind. But with her quick wit and sweet laugh, soon the one woman he's tried to keep at arm's length is capturing his heart…


Meet the Author: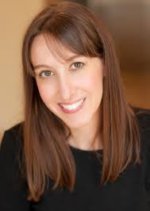 Olivia Miles is a Chicago-based romance writer. Having grown up in New England, Olivia attended McGill University in Montreal, Quebec before settling in Chicago where she lives with her husband, their daughter, and two ridiculously pampered pups.
When she is not chasing after her little ones, she is hard at work creating feisty heroines and alpha heroes with a heart. A city girl with a fondness for small-town charm, Olivia enjoys highlighting both ways of life in her stories.