Today it is my pleasure to Welcome romance author
Caroline Linden
to HJ!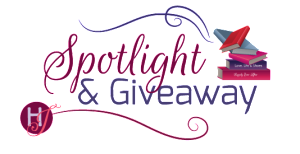 USA Today bestselling author Caroline Linden's third novel in her Scandalous series brings together a feisty heiress, a notorious rake, and a shocking book that could bring one woman the utmost despair— or the greatest pleasure!
Please summarize the book for the readers here: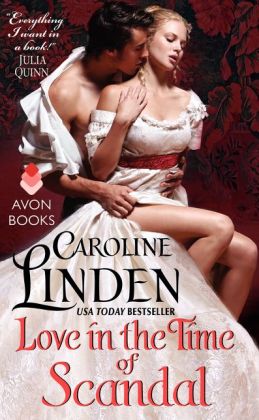 Penelope Weston has her heart set on finding passion and adventure, along with true love. Benedict Lennox, Lord Atherton, wants a quiet, sensible wife, no matter how tempting he finds Penelope. But Fate seems to be throwing them together, until scandal leads to marriage—and that could lead to so much more than either of them ever imagined.

Please share the opening lines of this book:
Some people were born with an acute appreciation of the little things in life: a good book, a beautiful garden, a quiet peaceful home. Nothing pleased them more than improving their minds through reading, or practicing an art such as painting or playing an instrument, or helping the sick and infirm. Such people were truly noble and inspiring.

Penelope Weston was not one of those people.
Please share a few Random facts about this book…
I had to research yacht racing, art, and military units for this book. The yacht racing was most fun.
You know how Hollywood has started splitting the final book of a series into two parts, as with The Hunger Games and Harry Potter? This is essentially the first half of the finale of the Scandalous series. There are a lot of hints about the final story (which will come out in April 2016) in this one.
There's a book-within-a-book in this series. 50 Ways to Sin is an erotic serial being written by some unknown character, called Lady Constance. To help keep them all straight, I've actually been writing these—and it turns out writing Regency erotica is really, really fun.
Please tell us a little about the characters in your book. As you wrote your protagonist was there anything about them that surprised you?
I was surprised when I realized how much both of them are projecting the image they want others to see. Both are hiding something, and it takes each of them a while to trust the other enough to confess it. Benedict has an abusive father, but outwardly he projects an air of complete poise and serenity. Penelope isn't as confident in herself as she seems; she's the girl who's always ready with a smart comment or flippant reply, and no one really knows her private doubts and worries.
Do you think there's a common trait or a je ne sais quoi that your heroes must have?
My heroes have to be compassionate, and they have to make the heroine laugh. Beyond that, I try to make them all unique. I've written all sorts of guys from an arrogant duke, born to command and totally OK with that, to a penniless charmer who suspects he's a bastard and wants to marry an heiress so he won't be poor. But every one of them is capable of sympathy for others and dislikes unfairness.

If your book was optioned for a movie, what scene would you use for the audition of the main characters?
I would use the wedding night, when Benedict comes back from drinking with his friends. Penelope is torn between hope that her new marriage will work out well, and fury that he went off to get drunk the very first night. They don't know each other very well, and it's one of the first truly honest conversations they have.

He pulled out a chair at the table and dropped heavily into it before taking a flask from his pocket. "Are you jealous?"

"Of drinking until I can't walk a straight line?" Penelope sniffed. "No."

He cocked his head and studied her. That roguish smile still lingered on his lips. "So what noble activity were you engaged in whilst waiting for me?"

"I was contemplating how on earth we're going to make each other happy for the next several decades." She looked pointedly at the flask hanging from his fingers. "Strong spirits will be required, obviously."

"You think so?" With one booted foot he kicked another chair out from under the table. "Let's have a drink, then."

"Ladies don't drink."

He leaned back and picked up two glasses from the tray on the table behind him. He tipped his flask and poured a small amount in each glass. "Ladies don't drink because they aren't allowed by their proper and respectable mamas. You're a married woman now. Have a drink with me."

"Is it whiskey?" Penelope eyed the glasses in unwilling interest. Whatever he wanted her to do must be a bad idea, and yet . . .

"It's an excellent French brandy." His faint grin seemed to simmer with wicked intentions and hint that he wasn't such a shallow prig. "You're not afraid, are you?"

She hesitated a moment longer, then defiantly seated herself. "Not at all."
If you could have given your characters one piece of advice before the opening pages of the book, what would it be and why?
It's hard to give your characters advice—most advice is aimed at making people behave more logically and sensibly, after all, and that would wring a fair amount of suspense and tension from any story. This is sort of a frenemies-to-lovers story, so it needs some tension and distrust for a little while. I suppose I would tell them to be more confident that they can shape their own destinies, that they aren't as boxed in as they might feel.

What are you currently working on? What other releases do you have planned for 2015?
This year I've just released a novella in the Scandalous series, starring Douglas Bennet, who can't resist a good wager—including one that dares him to discover and expose Lady Constance, the notorious author of 50 Ways to Sin. And I'm currently writing the fourth and final book in the Scandals series, to be released in 2016. There are a number of open questions at the end of LOVE IN THE TIME OF SCANDAL; never fear, they will all be answered, including the big one about Lady Constance's real identity!

Thanks for blogging at HJ!
Giveaway:

Print copy of Love and Other Scandals
To enter Giveaway: Please complete the Rafflecopter form and Post a comment to this Q:

Which do you think is a better romance: opposites attract, or two perfectly matched people finding each other? Why?
Excerpt from Love in the Time of Scandal:
Readers can read the Prologue and Chapter One on my website (http://www.carolinelinden.com/loveinthetimeofscandal.html) as well, but here's a little bit from Chapter Two:
It took him a few moments to locate her. Unlike Miss Lockwood, who was always watching the dancers as if she couldn't wait to be one of their number, Penelope had retreated to a corner. Benedict made his way through the crowd without hurrying, giving her plenty of time to note his approach. He could tell the exact moment she did. She raised her chin, leveled a cool glare at him, and deliberately turned her shoulder to him.

Damn. This would take some effort—and for some reason he felt an unwonted thrill at the prospect.

He summoned his most charming smile as he drew near. "Miss Weston."

She faced him the way Queen Elizabeth must have faced the Earl of Essex before sending him to the block. "Lord Atherton. What an unexpected pleasure." She glanced at the woman beside her. "May I present to you my friend, Mrs. Townsend? Mrs. Townsend, this is Lord Atherton, whose father has a very beautiful property in Richmond near ours."

"It is a pleasure, Mrs. Townsend." He bowed.

"How do you do, sir?" Mrs. Townsend curtsied, shooting a fleeting, curious glance at Penelope.

He had the sudden thought that they had been speaking of him, and he had the sudden desire to charm Mrs. Townsend mercilessly, just to see what Penelope would do. He checked the impulse—he wanted to win her over, not antagonize her further—and kept his easy smile in place. "We didn't have a chance to speak earlier. Would you honor me with a dance, Miss Weston?"

"How kind of you to ask, my lord. Are you certain Miss Lockwood can spare you?" she asked, somewhat archly.

"Miss Lockwood encouraged me," he replied.

Penelope raised one brow. "Did she? Well then, how could I possibly refuse?" With a vaguely ominous smile, she gave him her hand. "Shall we?"

They joined the dance figures forming on the floor. Unlike the other couples, many of whom spoke to each other or at least exchanged a glance, Penelope gazed straight ahead as if no one stood beside her.

"I hope your family is well," he said, thinking to start cordially.

"Yes," she said. "They are all very well." Finally she looked at him, an almost sly glance through her eyelashes. "My sister especially."

Benedict absorbed the hit without a flinch. He'd expected it. "I am delighted to hear that. I always wished her well."

"She's married now, you know," she went on. "It was a lovely wedding, small and private. I don't think I've ever seen a man so in love as my new brother-in-law."

He clenched his jaw but kept his expression composed. "Vane was due for some good fortune and happiness. I'm glad to hear he's found it."

Penelope smiled that dangerous smile again as the music began. "He most certainly has."

They turned and made the courtesy to the couples on either side of them, then faced each other and did the same. The next several steps separated them, but when she took his hand and they turned, Penelope's eyes shone in a way that put him on guard. When the dance moved on to the other couples, he discovered why.

"Have you known Miss Lockwood long, sir?"

"A few weeks. She's a charming young lady."

"She is," agreed Penelope warmly. "I'm very fond of her; she's like a younger sister to me."

Benedict took that as a warning. "She's fortunate to have secured your friendship."

Her eyebrows went up. "She considers herself more fortunate to have attracted your notice."

"I can hardly comment on that."

"No? You never seemed one to ignore your own advantages, my lord."

Fortunately the dance sent her away from him, before his temper could slip from his grasp and cause him to say something rash. She seemed to know it, though, for she sent him a simmering glance as she moved around the other dancers. He could barely control his impatience for her to be back at his side. Such a comment could not go unanswered.

"Are you accusing me of misrepresenting myself?" he asked as soon as she took his hand for the next turn.

She tipped her head as if pondering it. "I don't know. How highly do you think of yourself?" He looked at her incredulously, and she smiled, with a tiny shake of her head. "Never mind that. Tell me instead what you love best about dear Miss Lockwood."

For a moment he didn't reply. He couldn't. All thoughts of Miss Lockwood, his potential bride, had been driven out of his head by the infuriating woman at his side, with her gleaming blue eyes and secretive smile that always rattled his thoughts. He scrambled to control his thoughts and say something sensible. "Her warm and kind spirit."

Penelope nodded. "Of course. She's inclined to see the best in people, even when it's not warranted."

By only the thinnest of margins did Benedict not ask if that explained her fondness for Penelope. She was trying to provoke him. He should have been prepared for that. Her delight in needling him had been amusing at first, but he was growing tired of it—and unlike before, when he had brushed it aside, there was something very real at stake this time. If she decided to poison Miss Lockwood against him, he wasn't sure he could tolerate it with good grace.

"That is surely the mark of a true lady," he said softly, "to be the sort of woman everyone admires and likes."

The barb struck home, he could see it in her eyes. For the briefest moment they darkened as if in hurt, but then the sparkle was back—and this time they glittered like the finest sapphires. "Indeed! What a revelation, sir. I have always thought gentlemen were far more interested in a woman's other attributes."

Without thinking his gaze dropped. Penelope wasn't as slender as Miss Lockwood, and she had been skipping about in the dance. Her bosom rose and fell against her exquisitely cut bodice of blue silk in a very tempting display. Her skin was flushed a perfect pale peach, and her locket had nestled right between the swells of her breasts. Benedict had meant to set her back on her heels, and instead found himself almost mesmerized. "One must consider every part of a woman."

"Some parts more closely than others, I see," she shot back furiously as she turned away in the dance.

He cursed inside his head as they performed the next several steps. What about this woman always caught him wrong-footed? Benedict barely remembered going through the rest of the dance. It felt as though little jolts of lightning coursed along his nerves, his every sense as sharp as a razor and focused solely on Penelope Weston. From the smoldering look she gave him, he wasn't the only one who felt the tension. Before he knew it, the music was ending and she was beside him again. He offered his arm to escort her from the floor, and she took it with a hand that trembled.

He didn't think it was upset. He had a feeling it was fury. To be honest, the same feeling had a strong grip on him. The temptation to pull her into a quiet room and have a proper blazing row was overwhelming. For a moment his steps strayed unconsciously toward the door before he caught himself.

Damn. This was not going as planned.
Excerpts. © Reprinted by permission. All rights reserved.

Book Info:
Penelope Weston does not like Benedict Lennox, Lord Atherton. He may be the suave and charming heir to an earl, as well as the most handsome man on earth, but she can't forget how he abandoned a friend in need— nor how he once courted her sister, Abigail. He's the last man she would ever marry. If only she didn't feel so attracted to the arrogant scoundrel . . .
Once upon a time, Benedict thought he and Penelope got along rather well. Though he needs a wealthy bride to escape his cruel father's control, spirited Penelope just doesn't suit his plans for a model marriage—until a good deed goes awry, and scandalous rumors link his name to Penelope's. She might not be the quiet, sensible wife he thought he wanted, but she is beautiful . . . beguiling . . . and far more passionate than he ever imagined. Can a marriage begun in scandal become a love match, too?
iBooks: http://bit.ly/1Ha9CNI
Amazon: http://bit.ly/1RvXcoU
B&N: http://bit.ly/1J6dXDz
Google Play: http://bit.ly/1Ha9H3M
Kobo: http://bit.ly/1F2zN8b
HC.com: http://bit.ly/1GZ9VIt


Meet the Author: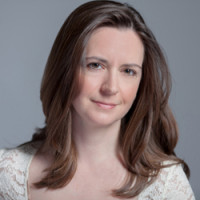 Caroline Linden was born a reader, not a writer. She earned a math degree from Harvard University and wrote computer code before discovering that writing fiction was far more fun. Eleven years, fourteen books, three Red Sox championships, and one dog later, she has never been happier with her decision. Her books have won the NEC-RWA Reader's Choice Beanpot Award, the Daphne du Maurier Award, and RWA's RITA Award. I'm on Facebook (https://www.facebook.com/AuthorCarolineLinden) and Twitter (@Caro_Linden), and readers can always email me through my website (http://www.carolinelinden.com/)