Today it is my pleasure to Welcome author
Jennifer Lohmann
to HJ!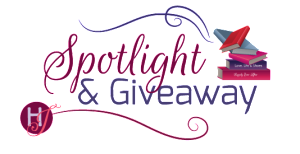 Hi Jennifer and welcome to HJ! We're so excited to chat with you about your new release, Love on Her Terms!
Howdy!
Please summarize the book a la Twitter style for the readers here: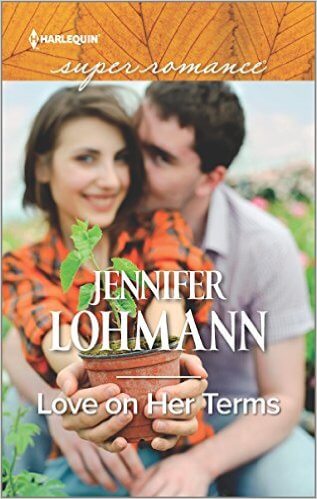 Can I trust my hot new neighbor with my biggest secret? #dating #moved #newtown.

Please share the opening lines of this book:
THE SOUND OF a heavy vehicle pulling into the driveway next door broke Levi Pardo's concentration, forcing him to look up from the newspaper spread out on the kitchen table. A small, ridiculously young-looking woman was hopping out of the driver's seat of a truck onto the narrow strip of grass between her driveway and his property.
Please share a few Fun facts about this book…
The tongue drawing on Mina's wall is in a book called The Durham Comics Project. I also have a comic in that book.
I'd originally planned to set the book in Moab, Utah but Mina needed a job and I couldn't think of what she would do in Moab that fit her personality
I took drawing lessons for this book. My drawing got better, but that's not saying much 🙂
I'm a fan of the Russian author Gogol, which is why Mina is a professor of Russian and draws Russian comics
The salmon in cilantro sauce recipe mentioned in the book is from More Mexican Everyday by Rick Bayless. It's delicious. You should try it.
What first attracts your Hero to the Heroine and vice versa?
Levi is attracted to Mina's life and vivacity. Mina (in all honesty) thinks Levi is hot.

Using just 5 words, how would you describe Hero and Heroine's love affair?
A big leap of trust

The First Kiss…
Take time to savor everything

Without revealing too much, what is your favorite scene in the book?
I love when Mina introduces herself to Levi. I love her babbling enthusiasm and his crankiness. They're a good match 🙂

If your book was optioned for a movie, what scene would be absolutely crucial to include?
Their abandoned first kiss. Mina's confession and Levi's response determines the course of the rest of the book, setting up both their conflict and how love overcomes all obstacles.
"Levi's eyes had grown hot during the time they'd been sitting on the couch. Intent had softened his jaw and, she saw as he set both their bowls on the coffee table, his shoulders. As he sat back up, the coming kiss dulled the world around them. Mina stopped being able to hear the tick of the clock on her wall, and the outlines of the furniture got fuzzy.

He leaned into her, tucking a lock of hair behind her ear. "Are you sure you're okay?"

"I'm sure," she reassured him, trying to lie to them both and failing miserably.
But Levi didn't seem to notice her failure. Or, if he did, he didn't care. Every skin cell burned as he trailed his finger along her jawline. The panic beating inside her couldn't hide the intensity with which she wanted his lips pressed against hers. The fear didn't stop her from leaning in to him, from meeting him halfway."
Readers should read this book …
if they love complex, emotional romances.
What are you currently working on? What other releases do you have planned for 2016?
Molly O'Keefe (writing as M. O'Keefe), Laura Florand, Karina Bliss, Stephanie Doyle and I have a Christmas anthology coming out in October. It's scheduled release date is October 17th and is called You Had Me at Christmas.
Thanks for blogging at HJ!
Giveaway:

5 print books of Love on Her Terms by Jennifer Lohmann, US only
To enter Giveaway: Please complete the Rafflecopter form and Post a comment to this Q:

Have you ever told a secret that wasn't yours? What happened?
Excerpt from Love on Her Terms:
"MINA WAS PUTTING the butternut squash and leeks into the oven to roast when she heard a knock at the front door, followed by a squeak of the hinges.

"Hello?" Levi called, his footsteps quiet and uncertain on her wood floors.

"I'm in the kitchen," she called. "Head to the back. It's a small house—you can't miss me," she said, shutting the oven door and grabbing a towel for her hands. Levi's head stuck around the corner just as she was tucking the towel back on the oven handle.

He'd shaved. She was, momentarily, speechless. The sharp contours of his face and squareness of his chin were worth a moment of silence, but that wasn't what stopped her tongue. Not only had he taken the time and effort to shave, but he was wearing nice jeans and a neat dark blue button-down that showed off a trim, muscular figure, especially with the sleeves rolled up and his forearms on display.

Levi had gone to some effort. Like this was a date.

"I feel underdressed," she said, recovering her speech and looking down at her worn gray yoga pants and white tank top. Since she wanted to get the vegetables in to roast as quickly as possible, she'd just rinsed the sweat off her body. Barrettes and sweat were keeping her hair off her face, and shaving…well, the state of her leg hair was better not considered. Probably for the best. Looking at him now, she needed to put brakes on her libido.

He shrugged. "You look fine to me," was all he said, but there was warmth in his eyes, so she brushed away her feelings about looking sloppy. "What's for dinner?"

"Butternut squash lasagna and a salad. It's not a quick meal, but it's one of my favorites, and I had all the stuff on hand. Plus, it's filling after a long day of working outside."

"No meat?" he asked with the disappointed face of a child who's been denied candy.

"No." She shook her head with a laugh. "I have sausages in the freezer, but they would have taken too long to defrost. The lasagna will be good, I promise, and if you miss the meat, I'll make sure the sausages come out for the next time I cook you dinner."

"Next time," he said, his voice caressed with approval. "I like that idea. Where did you learn to cook?"

With that simple question, Mina eased into conversation, talking about cooking with her mom when she was a kid and some of the terrible food experiments and impossible diets she'd tried in both college and graduate school. "I don't know how I found the time or energy to eat a raw food diet, but I managed it for six months."

She didn't mention that she'd tried many of these diets in an attempt to keep her flagging energy or stave off upset stomachs or to control all the other side effects of either HIV or the meds that kept her virus count low. Desperation over a chronic illness had been her motivation to prepare raw carrot crackers every week. Then there had been the macrobiotic diet. And the gluten-free one. And hopping back and forth between several other less popular options before she'd settled back into moderation and mostly vegetables.

"I don't like the sound of a raw food diet. There's no way that could include enough meat for someone born and raised in Montana," he said, one side of his mouth kicked up in a half smile.

Good, she wasn't boring him. Mina was a talker. She talked when she was nervous, she talked when she was relaxed, she talked when she was tired…she just talked. She even talked to herself as she wandered her house. The near never-ending stream of chatter had driven more than one boyfriend crazy—at least that's what they said. But there had been a few that had been amused. She could hope Levi was the latter.

She sneaked a peek over her shoulder at him as she stirred the béchamel sauce. If she was reading his shave and nice shirt correctly, well…the more she talked, the more his eyes seemed to shine and his lips stayed in the amused position.

This could lead somewhere. If she was thoughtful and deliberate and purposeful, she could turn one dinner into two.

Mina, if you're thinking about anything past dinner, then you're already rushing into something. Get through dinner first, then worry about what comes next. Good advice, but not nearly so much fun."
Excerpts. © Reprinted by permission. All rights reserved.
Book Info:
If only attraction always led to happily ever after…
Mina Clements wants to grab life with both hands. With a fixer-upper and a fresh start in Montana, the graphic novelist is ready to do just that. Plus, having handsome handyman Levi Pardo next door could be a bonus… But even though sparks sizzle when Levi helps with her renovations, the widower's in no hurry to fall in love again. Still, he's much more than the neighbor who looks good swinging a hammer. He's a man she wants to trust with her biggest secret—one that can either bring them closer or wreck the new beginning they both need.
Book Links:

Meet the Author: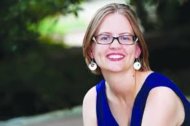 Jennifer Lohmann is a Rocky Mountain girl at heart, having grown up in southern Idaho and Salt Lake City. When she's not writing or working as a public librarian, she wrangles two cats and a flock of backyard chickens. (The dog is better behaved.) She currently lives in Durham, North Carolina. She has one published comic strip, which you can find in a collection called The Durham Comics Project.
Website | Facebook | Twitter |