Today it is my pleasure to Welcome author
Erin McCarthy
to HJ!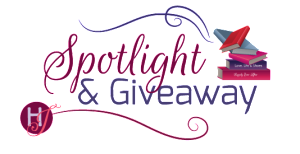 The Nashville Nights series is burning up backstage in this sensual friends-to-lovers novel featuring a good-guy cop and a woman who's been looking for Mr. Right in all the wrong places.
Please summarize the book for the readers here: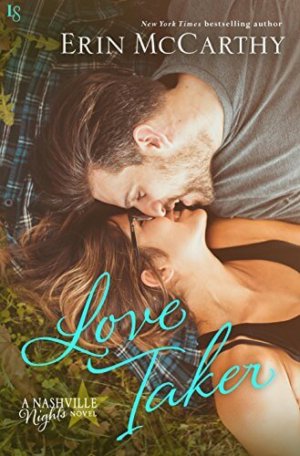 Elle Hart can always rely on her high school sweetheart, Tucker, but what does she do when he's the one who lands her in trouble?

Please share the opening lines of this book:
He was busier than a one-armed monkey with two peckers.

Elle Hart fended off her latest guy, an on-the-rise guitarist named Nathan, and realized there was a reason for his success shredding the strings. He had manic hands.
Please share a few Fun facts about this book…
This book was inspired by the Lee Brice song, "That Don't Sound Like You."
I named Elle after my friend, author Elle J. Rossi (she has the same sass and dark hair)
I did a backstage tour at the Grand Ol' Opry while I was writing this book.
Please tell us a little about the characters in your book. As you wrote your protagonist was there anything about them that surprised you?
Tucker is the strong, silent type. The man's man who always has your back (I admit, this is a favorite type of hero I return to over and over). Elle is sassy, bohemian. What surprised me was once I started peeling the layers back for her, I realized how truly vulnerable and in need of love she is.
What do you want people to take away from reading this book?
That friendship is truly the greatest foundation for a relationship. And that you can always go home again.
What are you currently working on? What other releases do you have planned for 2017?
I am currently working on the third book in my South Beach Bodyguards series. I have a new series releasing in May (details coming soon!).

Thanks for blogging at HJ!
Giveaway:

Ebook: LOVE TAKER (A Nashville Nights Novel ) by Erin McCarthy (Gifted via Amazon)
To enter Giveaway: Please complete the Rafflecopter form and Post a comment to this Q:

What is the one song right now you HAVE to crank up when you hear it?
Excerpt from Love Taker:
Elle made a face and stood up straight. "What do you suggest I do, Mr. Practical?"
He could think of a thing or two and it involved him and her naked, his stupidly oversized bear-paw hands all over her slim body. But that wasn't the answer she wanted so he would give her the practical response she had requested. "I suggest the next time you're tempted to say yes to a pretty boy, you turn tail and run. Find someone ugly."
She actually laughed and it was a relief to see her looking more like herself. Elle was lively, she always had been. Hearing her sound defeated had done hell to his insides. "Tucker, that's so unappealing it must be the right thing to do. Doing the right thing is never any fun, is it?"
"I always do the right thing."
"No offense, but you're not exactly a barrel of laughs."
It was true. But it didn't mean he wanted to hear it. "You calling me boring?"
To his surprise, her face softened. "No. Of course not."
Elle shifted so she was between his legs. Her hips brushed his thighs and he felt things he shouldn't. Things that had him driving over two hundred miles at midnight to see her. Her hands cupped his cheeks and he fought the deep carnal urge to wrap his arms around her and kiss her deeply. He blamed it on the fact that he'd spent hours driving and worrying. Normally he tucked those feelings far away, and relegated them to the past. Elle was his friend and he cherished that, didn't want to jeopardize it. They would be a terrible match now as adults.
Her dark eyes bore into him. "Tucker, you're the best man I know."
He didn't want her compliments. He knew she meant well, but it wasn't enough. It was never going to be enough, and he hated that he felt this way. "No matter what that shithead told you, you're not a bitch. You're a kind, funny, sweet woman."
To his astonishment her mascara-streaked cheeks turned pink. "Can I record you saying that? I'll play it every time I date a jerk. That way I won't have to call and bug you."
"You can call me anytime." His hand slipped around her waist. "I don't mind. What else did he say to you?"
Her head tilted. "He said I'm a bad kisser."
Now, that was just stupid. "He's wrong. I've kissed you. You're not bad at it at all." They'd spent hours making out in his truck, on the grass by the creek, behind the garage. He'd enjoyed that even more than playing football and that was saying something.
"That was a million years ago. Maybe I was terrible and you just didn't know it because I was the first girl you kissed."
His eyebrows shot up. "You were not the first girl I kissed. Don't be spreading lies about me."
She rolled her eyes. "Oh, okay, tough guy. Who was your first kiss?"
"Shelby Brown."
Her jaw dropped. "Wait, seriously? I didn't know that. When?" Elle looked upset.
If he had learned anything in the last fifteen years it was to not talk about another woman to the one he was with at the moment, friend or lover. "None of your business."
For a second he thought she was going to press him, but she only did a mock rub of her chin. "Huh. Interesting. However, I still maintain that there is no way we had the experience to know if what we were doing was any good."
He shook his head. "That's dumb. If we enjoyed it, it was good."
"You're wrong."
"So what are you suggesting? That maybe you really are a lousy kisser? I seriously doubt it."
She was giving him a look that was mischievous, flirtatious.
It was a look that made him suspicious and more than a little hard. He had a feeling he was going to both love and hate the words that came out of her mouth next.
"Kiss me, Tucker. Tell me what you think."
Oh, yeah. Love and hate. He fought a hard mental battle. He still wasn't sure which side was going to win when he tucked her hair behind her ear and pulled her in closer.
Excerpt. © Reprinted by permission. All rights reserved.

Book Info:
Pretty-boy musicians are a fixture of the Nashville country scene—and Elle Hart, hairdresser to the stars, is beginning to think that they're all total pricks. Elle's dating choices have been a disaster, but at least she has Tucker. Though he's easy on the eyes, no one would ever accuse Jason Michael Tucker of being a pretty boy. The humble and handsome sheriff's deputy from Elle's hometown has always been there to comfort her—until the evening their friendship unexpectedly leads to the best sex Elle has ever had.
Tucker has been lusting after Elle since they were an item as teens, but he knows that their wild night of passion is a one-time thing. He's an old friend, nothing more, and they're too different to become a couple just because they've knocked boots. After all, she hates being back in their hometown, and he's not so fond of the big city. But when Elle comes to Tucker with news that changes everything, he must help her come to grips with her traumatic past—or risk losing her forever.
Book Links:

Meet the Author: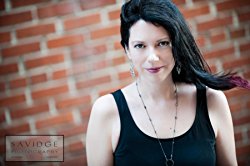 USA Today and New York Times Bestselling author Erin McCarthy first published in 2002 and has since written over sixty novels and novellas in teen fiction, new adult romance, paranormal, and contemporary romance. Erin is a RITA finalist and an ALA Reluctant Young Reader award recipient, and is both traditionally and indie published.
When she's not writing she can be found sipping martinis in high heels or eating ice cream in fleece pajamas depending on the day, and herding her animals, kids, and wonderful home-renovation-addict husband.
Twitter: @authorerin
Instagram: authorerinmccarthy