Today it is my pleasure to Welcome author
Sharla Lovelace
to HJ!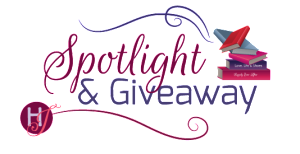 Hi Sharla and welcome to HJ! We're so excited to chat with you about your new release, Loving the Chase!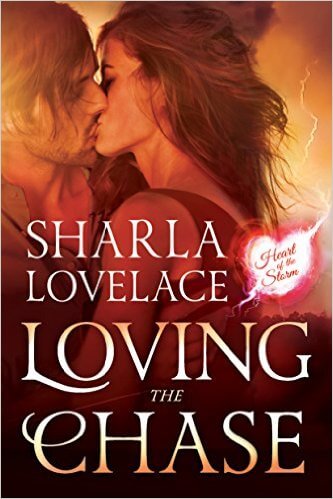 Charming, adventurous Zach Chase has always craved the spotlight, and now he's on the hunt for publicity for his family's storm-chasing business. So when a reality TV network approaches him with the idea for a show profiling their work, he can't resist. But the last person he expects to walk into the meeting is the former love of his life.
Production assistant Maddi Hayes was once engaged to Zach—until she was almost killed by a tornado he was out chasing. She walked away from her fiancé and their future together, convinced she'd always come second to his dangerous career.
Dreading the show and anxious over working so closely with Zach, Maddi also knows this project could mean big things for her career. If only Zach weren't still so infuriating…and so infuriatingly sexy. Can they finally let go of their stormy past? Or will the passion still raging between them win in the end?
Get to know the Chases by Sharla Lovelace: 

Hi all!! So glad to be here today, talking about some of my favorite people! The Chases, a storm chasing family from my new Heart Of The Storm series, which kicks off with LOVING THE CHASE!

You know how in every family, each family member tends to fall into some stereotype? Well, the Chases are no different. They have their roles. Of course, this being a romance novel, it might be a tad enhanced. (wink, wink) Let's check them out, shall we? Hero by hero? (or heroine…sorry, Hannah!) Elijah would probably like me to start with him, control freak that he is, and being the oldest and all, but I'm going to start with Zach, since he's the hero in this first book LOVING THE CHASE. (Sorry, Eli.)

Zach Chase – Ohhhh Zach. What can we say about you? You're beautiful and wild and sizzlingly (if that's not a word, it should be) sexy. From the top of your too-long dark hair, to those simmering dark eyes, to a mouth that stops women in their tracks when you smile…. Wait, have I not left your head yet? Sigh. Yeah, all the rest of you goes without saying. Maddi can't keep her hands off you, no matter how hard she tries, and I can't blame her. You smell of soap and rain and whatever wood you're working on, and even though you have that annoying habit of running off to dance with tornadoes, we can't help but swoon when you're around.
CATEGORY: The Adrenaline Junkie

Simon Chase – Simon, you GQ heart-thumping fantasy, you. You know what they say about science nerds… No, actually what do they say about science nerds? Well in your case, Simon, they grow up to be hot, sharp, easy to laugh, witty with a comeback, with piercing blue eyes that melt women in their seats and make all sorts of naughty promises. I had Matt Bohmer on the brain when you were conceived, rocking a suit just as well as that ball cap you wear on storm runs, so I feel you inherited some very sexy traits. The team would be all instinct if not for your weather know-how, and no matter how much Zach likes to follow his whims…your radar brings it all home. No wonder Quinn seems confused and glowy when you're around. For an engaged woman, she sure likes you giving her a ride. 😉 We'll get to hang out with you more in book two, THE SWEETEST CHASE (Feb 2016), and I can't wait!
CATEGORY: The Hot Scientist (what, you don't have one of those in your family?)

Hannah Chase – So every family has that snarky mouthy one (raises hand) and Hannah honey, you fit the bill. Being the only girl in a family of brothers as well (raises hand) makes you one tough thick-skinned chica. There's more to you than just a sharp tongue and stunning beauty under wild auburn curls and gold-flecked hazel eyes, though. There's the fierce loyalty to your family, the passion you bring to the photographs you take, the infectious laughter and the way you light up a room with your presence. Oh and love—that deep down thing you hide under jokes and sarcasm, that thing you felt when you gave your heart away so young to the one man you can't have—yeah, that. Don't roll your eyes at me, girl, I've got your number. We know you have it bad for him, but there just might be someone else on the horizon for you that could make you forget allllllll about it. Someone soooooo toe-curling.
CATEGORY: The Smartass. I mean The Photographer.

Levi Chase – Levi, you're still a bit a mystery, young man. Leaving home at a young age with a pregnant girlfriend and a baby on the way. Running from the storm chasing life that encapsulated his whole family and killed their father. Now, look at you, grown and gorgeous, a high school football coach, single dad, short no-fuss hair and eyes that you have no idea can take a woman's breath away. Or do you? Oh, there's so much conflict in store for you, baby. You just thought you got
away for good. Someone else thought that, too. As the world turns….
CATEGORY: The One That Got Away. (for now)

Eli Chase – Elijah. I just have to sit here and say your name. When people (your family) say your name it's in reverence to the power you have. Okay, maybe it's in annoyance about the power you have. Or that you insist on having…. Baby you need to relax and let life happen a little more. Yes, you have a lot of baggage, seeing your dad die and all that, and yes I know you feel like you have to keep things running for the team because Zach would take you all down a friggin rabbit hole if left to his own devices, and yes the reality show is a bit crazy and overwhelming and can be a bit on the dog and pony side, but Eli—take a breath. Sit back with that hot, buffed out body of yours (that was inspired by Joe Manganiello), rake your fingers through that dark crop of hair and take things in. You are droolworthy even when you're brooding, but love, when you smile the panties hit the floor. Have you noticed that? Relax. Look over there at her….yeah, her. Mm-hmm, didn't expect her to show up, did you?
CATEGORY: The Oldest. (enough said)

So that's it in a nutshell! Five of my favorite people, and the people who love them….or will soon. 😉 Because—yanno—storm chasers. Wouldn't you? I hope you'll check them out!

Thanks for hanging with me and letting me play!

Thanks for blogging at HJ!
Giveaway:

3 Digital copies of LOVING THE CHASE
To enter Giveaway: Please complete the Rafflecopter form and Post a comment to this Q:

Within the family dynamics, What would you say is your "stereotype" ? Why?
Meet the Author: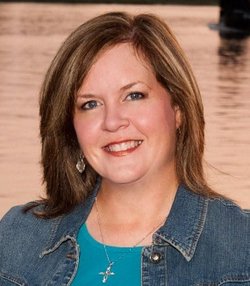 Sharla Lovelace is the bestselling, award-winning author of sexy small-town love stories. Being a Texas girl through and through, she's proud to say she lives in Southeast Texas with her retired husband, a tricked-out golf cart, and two crazy dogs. She is the author of five stand-alone novels and the exciting Heart Of The Storm series.
For more about Sharla's books, visit www.sharlalovelace.com, and keep up with all her new book releases easily by subscribing to her newsletter. You can follow her as @sharlalovelace on Twitter, Facebook, and Goodreads.