Today it is my pleasure to Welcome author
Stefanie London
to HJ!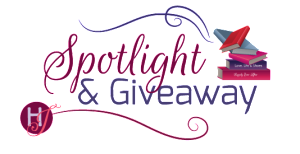 Hi Stefanie and welcome to HJ! We're so excited to chat with you about your new release, Loving the Odds!

Hi! Thanks for having me 🙂

Tell us about the book with this fun little challenge using the title of the book: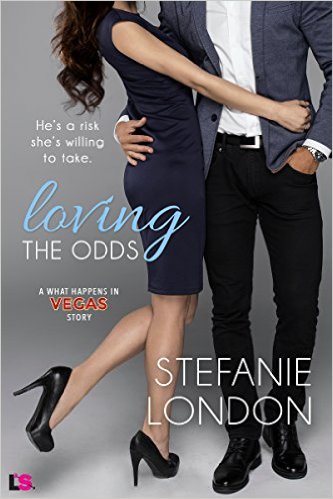 L is for Lovestruck, which means you're in for a lot of laughs with your romance.
O is for Orgasms…well, fake orgasms. You'll have to read it to find out how they play into the story.
V is for Vegas!
I is for Introvert. The heroine definitely thinks she's better with numbers than people.
N is for Next Door, as in the hotel room next door.
G is for Girlfriend. Like the orgasms, this one is fake too.
T is for Trust.
H is for Heirloom. Bailey is in Vegas to retrieve her grandfather's watch from her ex.
E is for Event. The book takes place during a romance convention – which was so much fun to write!
O is for Orgasms…this time they're real 😉
D is for Dressing Up. There's a masquerade ball, gowns and a sexy mask.
D is for Development. As with any good romance the hero and heroine help one another to become better people.
S is for Sexy. Lance, the hero, is a real treat.
What's your favorite line(s) from the book?:
"The sad truth was that relationships were kind of like The Hunger Games. The odds weren't really in your favor."
Please tell us a little about the characters in your book. What first attracts your Hero to the Heroine and vice versa?
Bailey is a Risk Analyst for a bank. She's a very serious person, she always weighs the pros and cons to make informed decisions. She's also introverted and a little misunderstood. I loved writing her because she doesn't have much of a filter, she just says what she thinks which makes for some interesting conversations.
Lance is seen as being a playboy, but he's actually a very honest guy. In his desire to not lead women on he's developed a reputation for being a 'love 'em and leave 'em' type, but he's hard working, charming and dedicated to his job. He just hasn't found the right woman yet.
The scene where Lance and Bailey meet is actually one of my favourites. It's a hilariously awkward conversation, but I don't want to spoil it. Lance is definitely attracted to how quirky and forthright Bailey is.
When you sat down to start this book, what was the biggest challenge you faced? What were you most excited about?
The thing that daunted me about this book was the time frame in which it took place. Aside from the epilogue and the last scene, the entire book is set during a single weekend. I wanted to create a romance between two people that was believable given the short space of time, so I decided to make the hero and heroine total opposites…because I'm a glutton for punishment like that.
I was super excited about writing something a little wacky and out of my comfort zone. This story is definitely the most strongly in the 'romantic comedy' style I've written so far – it's a bit silly, has a lot of sexy tension and it's fast paced. All things I love.
What, in your mind, makes this book stand out?
I love the whole What Happens in Vegas series because there are so many books (I'm #14 and there are more to come). They don't need to be read in order and are all standalone stories, but they're all set during the exact same weekend. I love the idea of all the people in one place, finding their HEAs in unsual ways at the same time.
The First Kiss…
Delicious. It's the only word I can think to describe it – Lance is very experienced with women and Bailey is fresh out of a break-up where her confidence around her sexuality was shattered.
Oh, and they're sharing a hotel room. It's tender, sexy…just delicious.
If your book was optioned for a movie, what scene would you use for the audition of the main characters and why?
There's definitely a playfulness between Bailey and Lance that would need to come through in a movie. They have plenty of funny, sexy banter so I would probably choose this scene which is right before the first kiss…
"This is literally the comfiest T-shirt I have ever worn," Bailey announced as she returned from the bathroom, her clothing folded into a neat pile in her hands.
The cotton draped over her, covering the tops of her thighs and flowing freely over her body. It shifted as she walked, her breasts bouncing and the points of her nipples pressing against the fabric in the most enticing way.
His mouth ran dry as she bent forward slightly, placing the pile of clothes down on the brightly patterned armchair, causing the fabric to ride up the backs of her thighs. Any farther and he'd get a peek at the cotton of her panties…if she was wearing any, that was.
Lust slammed into him and he shifted to try and hide the effect she had on him.
"And I'm not one of those people who uses literally when they mean figuratively," she added.
"I'm sure you use the correct word at all times." His lip twitched but he managed to keep a straight face.
"Oh, I try to. Grammar is very important and not enough people take care with it." She paused. "Hang on; you're teasing me, aren't you?"
"Me, never." He put a hand to his chest in mock sincerity."I'm a total gentleman."
The fine arch of her brows said it all. "Riiiight."
"You wound me."
She laughed. "Want me to kiss it better?"
It was a saying, a colloquialism…he knew that. But those six little words managed to suck all the air out of his lungs and disconnect his body from his brain. He stepped forward and her breath hitched. The blacks of her pupils ate away at the electric rim of blue around them.
"What did you say, Bailey?" His voice came out roughhewn. Edgy.
"I just meant…" She sucked in a breath and mashed her lips together.
Desperate desire rushed through him. He wanted to press his lips to her throat and see if her pulse was racing the same as his. What would it be like to drag his lips across her skin? Would she taste as clean and fresh as she smelled?
"It was a joke," she whispered. Her tongue darted out to touch the corner of her mouth and that flash of pink totally undid him. "I think."
The space shrunk between them as he closed in. "You think?"
"I don't know." She stood rooted to the ground. "What if it wasn't?"
"Are you saying you want to kiss me, Bailey?"
If your hero had a sexy-times play list, what song(s) would have to be on it?
I think something a little old-school sounded like Marvin Gaye by Charlie Puth ft. Meghan Trainor. It's got a 'school dance' kind of feel that's sexy and sweet – perfect for Lance and Bailey.
What do you want people to take away from reading this book?
I hope that it gives them a few hours of total escapism and that it makes them laugh. In terms of the story, this books (as with many of my books) are all about coming to be comfortable in your own skin – whether that's mentally, emotionally, sexually or otherwise. We're all beautiful in our own way.
What are you currently working on? What other releases do you have planned for 2016?
So many things!
1. I'm working on my Dangerous Bachelor's Club series with Harlequin Blaze – there will be six books in total. I'm currently planning out Book #4 and getting ready to promote Book #2 (A Dangerously Sexy Affair) which is out next month!
2. I'm starting to think about doing another book in my Behind the Bar series with Entangled Lovestruck, which is exciting. I love this world.
3. I'm in early stages of planning more books in my sexy Kite Harbor small town series. I'm currently planning 4 books around 4 siblings from a wealthy real estate family.

Thanks for blogging at HJ!
Giveaway:

A digital copy of Loving the Odds.
To enter Giveaway: Please complete the Rafflecopter form and Post a comment to this Q:

Have you ever done anything crazy to get back an item you'd lost?
Excerpt from Loving the Odds:
Her gaze zeroed in on the fine blond hairs sprinkled like gold dust along his sun-tanned skin. The silver band of his watch glinted in the light as he moved, switching to his other arm. Rolled up sleeves should have made her feel anything unusual, but the way he did it, so slow and languid—as though he was fully aware of the effect he had on her—made it all the more enticing.
Her mind carried the action forward, this tame and benign form of undressing extrapolating out until she pictured him unbuttoning his shirt and yanking at the belt on his waist. Sliding the wool pants down his legs.
"So, how long have we been going out?" she asked, cringing at how soft and breathy her voice had become.
You're one step short of being a drooling animal. Get a goddamn grip, Bailey Amanda Reuben!
But the only thing she wanted to get a grip on was him.
"How long ago did you break up?" he asked.
"Only six weeks."
"Okay, why don't we say we've been dating for a month?" A slow grin stretched across his face. "We're still in the honeymoon phase and having lots of fantastic sex. How does that sound?"
How did it sound? Like everything she hadn't realized that she'd wanted until this very moment.
Sipping on her water, she willed her hormones to stop screaming at her. "My boyfriend…" She played with the idea in her mind as a cat might play with a toy on a string.
Want curled low in her gut. For once she wouldn't seem weak. She wouldn't be poor little Bailey, "the weird girl," ending up on her own yet again. False as it might be, the promise of Julian's shocked face was tempting. Very tempting.
"How do you think he'll react?" Lance asked as their food arrived at the table.
"He'll be surprised, I think." The scent of freshly baked pastries wafted up and tickled her nose. She tore off one end of the croissant and then popped it into her mouth, chewing as she considered the possibilities. "Jealous? I don't know. I guess I'm not too good at predicting these kinds of things."
"Right."
"He's the kind of guy who always likes to have the upper hand and to be the one in a position of power. Seeing me with you…" She busied herself with pulling apart the rest of the flaky pastry. "Well, you're clearly an upgrade."
"Are you flirting with me, Bailey?"
"I don't flirt." She reached for her drink and relished the cooling liquid rushing down her throat. "I'm simply stating a fact. According to the things humans find conventionally attractive, you tick many boxes."
He raised a blond brow. "How so?"
"You're very…symmetrical."
The sound of his laugh was like thunder rumbling in the distance. Something she should have taken as a warning but instead she found compelling and kind of thrilling. "I don't think anyone has ever said that to me before."
"Oh, it's true. Your eyes are set apart a nice distance and your nose is straight. I can see…" She paused when she realized that he hadn't meant it as an invitation for her to explain her theory. "You have a nice face."
"So do you."
She shrugged and fought the natural urge to dodge the compliment with a counter argument. "Thanks."
"I don't know your ex, but my gut tells me that he made a stupid mistake in letting you go." Lance bit into his cherry Danish and his tongue darted out to catch a smear of red jam at the corner of his lip. "People don't usually get you, do they?"
A lump formed in her throat. "What makes you say that?"
"You're quirky."
She rolled her eyes. "That's a polite way of putting it."
Excerpts. © Reprinted by permission. All rights reserved.
Book Info:
A What Happens in Vegas novella…
Risk analyst Bailey Reuben might be in Las Vegas, but the last thing on her mind is sin. She's there to find her jerk of an ex and get her grandfather's watch back. Instead, she finds a smoking hot stranger. A stranger with a crazy plan to help her retrieve her family heirloom and get revenge. It's a bad idea—she calculates risks for a living, after all—but she can't say no.
Bad boy PR guru Lance Fulton is all about helping the gorgeous, quirky Bailey. She's in desperate need of some fun, and pretending to be her new boyfriend is the perfect way to help her see how sexy she is, get the watch, and show her ex what he's missing. But the more they get to know each other—and the hotter their attraction burns—the higher the probability one of them will end up with a broken heart…
Book Links:

Meet the Author: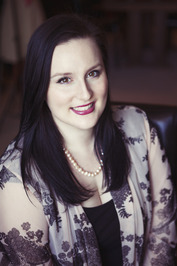 Growing up, Stefanie came from a family of women who loved to read. Her favourite activity was going shopping with her Nan during school holidays, where she would sit on the floor of the bookstore with her little sister and painstakingly select the books to spend her allowance on. Thankfully, Nan was a patient woman.
Thus, it was no surprise Stefanie was the sort of student who would read her English books before the semester started. After sneaking several literature subjects into her 'very practical' Business degree, she got a job in Communications. When writing emails and newsletters didn't fulfil her creative urges, she turned to fiction and was finally able to write the stories that kept her mind busy at night.
Now she lives with her very own hero and dreams of travelling the world. She frequently indulges in her passions for good coffee, French perfume, high heels and zombie movies. Recently she gave up her day job to write sexy, contemporary romance stories and she couldn't be happier.
Website | Facebook | Twitter |