Today it is my pleasure to Welcome author
Sawyer Bennett
to HJ!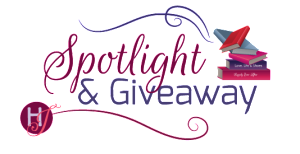 Hi Sawyer and welcome to HJ! We're so excited to chat with you about your new release, Lucas!
Please summarize the book for the readers here: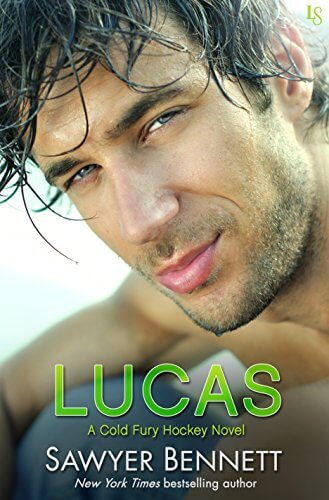 The Cold Fury is back on the ice and their newest player, Lucas Fournier, is hoping to help bring the Cup to the Cold Fury again this year. What Lucas isn't counting on? Stephanie Frazier, the beautiful museum curator he meets at a charity gala. But their one-night stand leaves them both with more than they bargained for.

Please share the opening lines of this book:
This is not the first charity gala I've attended, but it is the first being held underneath a thirty-eight-foot Acrocanthosaurus fossilized skeleton on Valentine's Day. I have to say, it makes this event so much better because of the location and the fact there's a large stuffed satin heart attached to the skeletal structure right around the area I believe the heart would have been.
We're at the North Caroling Natural Sciences Museum.
Please share a few Fun facts about this book…
Lucas is the younger brother of Cold Fury goalie, Max Fournier. Max was featured in book #6 of the Cold Fury series.
Lucas is the first of the Cold Fury books with an accidental pregnancy.
Baby Fournier isn't the only Cold Fury baby on the way!
Please tell us a little about the characters in your book. As you wrote your protagonist was there anything about them that surprised you?
Lucas, much like his big brother Max, is just one of those all-around good guys. He goes for what he wants in life, and he wants to bring the Stanley Cup back to the Cold Fury, and Stephanie Frazier.
Museum curator, Stephanie Frazier, is relationship averse, and while she may have been taken with Lucas, she's not looking for something more with him. She's definitely the hold-out when it comes to moving forward.
If your book was optioned for a movie, what scene would you use for the audition of the main characters and why?
"What are you doing here?" I ask dumbly.
He just shakes his head at me as he shuts the door. "You knew I was going to be here."
"But you weren't," I say somewhat petulantly, and I hate that tone coming out of my mouth, but it doesn't stop me from saying, "You're late."
"Have you seen the doctor yet?" he asks me, and I want to punch him.
"No," I mutter.
"Then I'm not late," he says with a smirk.
He's right and I give up on discussing it further. "I guess you're not."
I drop my head and study my hands for lack of anything better to do. Another knock on the door and it's opening again, this time an older man with silver hair and black framed glasses comes in. He looks first to me and sticks his hand out. "Hi, I'm Dr. Woods and I'll be your primary obstetrician throughout your pregnancy."
"Stephanie Frazier," I say as I shake his hand.
He turns to Lucas and then his mouth drops open.
"You're . . . you're . . ."
"Lucas Fournier," he finishes for the doctor as he shakes his hand. "Nice to meet you."
The doctor gives a little laugh and shakes his head in amusement at himself. "Sorry, that just caught me off guard for a minute."
"No worries," Lucas assures the doctor, and then shoots me a wink. He's in an awfully good mood for some reason and that makes me grumpier.
"I didn't realize you were married, Mr. Fournier," Dr. Woods says pleasantly, and it's an honest guess I suppose. I mean, you don't have to be married in this day and age to have a baby, but Dr. Woods is from a different generation and he probably just thinks differently.
"We're not married," I explain, and Dr. Woods looks to me. "We're just friends."
"Oh, I see," he says with a hesitant smile, but I can tell by the confused tone he doesn't understand anything about our relationship.
Join the club, Dr. Woods. Join the club.
Dr. Woods sits on a low stool and rolls it to a desk. He opens up a laptop that he'd been carrying, and after a few moments of reviewing whatever information he has on me already, turns and says, "You estimate that you're around eight weeks pregnant according to your history."
"It's not an estimate," I tell him.
"Well, sometimes you can't always pinpoint the exact date you got pregnant—"
"I know the exact date I got pregnant," I interrupt him so we can just get on with this. "It was a one-night stand and there's no one else in the picture near that time."
"Oh," Dr. Woods says as his eyebrows rise. He glances to Lucas, who's come to stand beside me as I sit at the end of the examination table. "Oh, I see. Well, then . . . it doesn't appear that you have any major complicating factors according to the history form you filled out. Here's what we're going to do today. I'm going to do a physical examination of you, including a pelvic exam. We'll also get some blood and urine samples. And then after that we'll let you get dressed and then go over into my office where it's a little more relaxed and we can talk about what lies ahead for you."
I can only nod, suddenly feeling overwhelmed. I'm not sure if I'm giving that vibe off or not, because Lucas's hand comes to the back of my neck and he gives me a reassuring squeeze. I have to force myself not grab his hand like it's a lifeboat.
"Good," Dr. Woods says with an encouraging smile, and stands from his stool. He washes his hands and dries them, and proceeds to give me a regular examination by checking my eyes, ears, throat, and heart. He pushes around on the lymph nodes on my neck and then has me lie down to press on my stomach while asking me if anything hurts.
Dr. Woods then helps me to sit up. "Have you been having any issues so far, Stephanie?"
"Morning sickness," I reply, as that's the worst symptom.
With a chuckle, Dr. Woods nods and says, "That should be gone by week sixteen. Anything else?"
"Spotting," I tell him, and from my peripheral vision I can see Lucas tense up. "Yesterday morning, and it was just a little when I peed. Nothing else since and I'd read that can be normal."
"You were spotting?" Lucas asks, his voice rough with annoyance. "And you didn't tell me?"
"I didn't think it was a big deal since it didn't happen anymore and I feel fine," I tell him with my eyes narrowed.
Dr. Woods decides to intervene, so he says a little loudly, "Tell you what, while spotting can indicate something wrong, it can be perfectly normal too. So after the pelvic exam, we'll do a vaginal ultrasound and check that little baby out."
"You can see the baby this early?" Lucas asks with wonder.
"And hear the heartbeat," Dr. Woods says with a grin. "But I'm guessing Stephanie might feel a little more comfortable if you step out during this part of the exam."
"I'm not going anywhere," Lucas says indignantly, and I have to suppress a giggle.
I jerk my head toward Lucas and tell Dr. Woods, "He's the one that knocked me up."
"Oh," Dr. Woods says with wide eyes. "Oh, okay. I see. That's um . . . well, okay. Got it. I just thought you were friends."
"With benefits," Lucas adds, and this time I can't stop the laugh. Lucas shoots me a grin.
What do you want people to take away from reading this book?
Sometimes life hands you the greatest gifts when you least expect them.
What are you currently working on? What other releases do you have planned for 2017?
There is one more Cold Fury release coming this year. Van releases on 11/28. I will also be releasing Wicked Envy, the next book in the Wicked Horse Vegas series on 10/27.

Thanks for blogging at HJ!
Giveaway:

Ebook: LUCAS (Carolina Cold Fury Hockey Novel) by Sawyer Bennett. (Gifted via Amazon)
To enter Giveaway: Please complete the Rafflecopter form and Post a comment to this Q:

Who is your favorite Cold Fury player? Or, if you haven't started this series, are you a hockey fan in general?
Excerpt from Lucas:
"Fuck," I snarl as I dig through my drawers.
"What is it this time?" Stephanie asks as she leans up against the wall, arm across her stomach, the other hand hovering near her mouth so she can nibble on her nails as she watches me freak out before the game.
The game.
The first play-off game tonight, and admittedly, I've transformed into a bit of an asshole. In fairness to her, I sort of warned her it was coming.
"My goddamn lucky underwear," I grit out as I pull more clothes out and drop them to the floor. I figure I get a pass on being cranky since it's the play-offs and a completely stressful time.
"What do they look like?" she asks hesitantly, because this is the first I've shared with her about my lucky underwear. I wear them to every play-off game, so they are quite tattered because they get washed almost daily, and now that I think about it, I've never won a Stanley Cup before, so why in the fuck I consider them lucky is beyond me.
Whatever . . . I can't break the streak now.
"They're black with a gray band," I explain to her, miming with my hands at my waist. "Old. The band is frayed."
She dips her head and covers her mouth with her hand thinking to hide her amusement from me as I turn back to dig through the next set of drawers.
"Simone," I bellow as I straighten up and push past Jules. When I get to my bedroom door, I stick my head out. "Have you seen my lucky underwear?"
"I moved all your underwear to the tall dresser," she calls back. "Check there."
"Goddammit," I mutter, and let out another string of curses as I stalk to the tall dresser to rummage through. When I don't find them in the first drawer, I yell out pissily to Simone, "And stay the hell out of my shit."
"I think someone could use a good orgasm about now," Stephanie murmurs from behind me, and I hear the bedroom door shut.
As I'm tossing clothing left and right, she presses into my back and wraps her arms around my waist. A slight thrill courses through me, but doesn't in any way diminish my anger over not finding what I need. I don't acknowledge her touch, though, needing first to lay my hands on my briefs.
Stephanie's not deterred, however, as she's a bold and sensual woman. Her hand drops down to cup me between the legs and desire courses through me, but I push it away because finding my fucking underwear is just more important right now, and fuck . . . I sound like a girl.
This pisses me off even more, causing me to shrug her off. "Not now, Steph. I've got to find that underwear."
She steps away from me without a word and I push the guilt down for this rough treatment. I'll make it up to her later.
After the game.
"What can I do to help?" she asks softly.
"Aha!" I yell out in victory, holding up my ratty-looking boxer briefs. "Found them."
Chuckling, she mutters,
"Crisis averted." It's not a laughing matter, though. This was some serious superstition that could have ruined everything if I hadn't found them.
Excerpt. © Reprinted by permission. All rights reserved.


Book Info:
The Carolina Cold Fury hockey team is stacked with hotshots. But when a new player joins their ranks, he learns that even superstars can't go it alone when it comes to love.
Lucas Fournier is only serious about one thing: hockey. The league's fun-loving charmer, Luc is always up for a good prank or a great lay, and he has no intention of settling down. But being traded to the Carolina Cold Fury—and to play alongside his big brother, Max—is no joke. With another title in sight, the last thing Luc wants is to let his new teammates down. To succeed, Luc will need to keep his head in the game and the most . . . er, demanding member of his anatomy in check. But when temptation hits, Luc hits back harder.
Museum curator Stephanie Frazier has always put business before pleasure, which just about explains her nonexistent sex life. But when Stephanie meets Luc at a champagne-fueled gala, she finds herself flirting like crazy—and going home with the uninhibited athlete. For one night, she learns what passion is all about. She just never counted on the little surprise Luc leaves behind. And that's when things really start to get . . . interesting.
Book Links:

Meet the Author: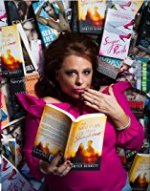 Since the release of her debut contemporary romance novel, Sawyer Bennett has written more than thirty books and has been featured on the New York Times and USA Today bestseller lists. A reformed trial lawyer, Sawyer uses real life experience to create relatable, sexy stories that appeal to a wide array of readers.
Cris Dukehart is an award-winning storyteller who has narrated books in a wide variety of genres, from romance and science fiction to children's literature and autobiography. She can also be heard in commercials, e-learning projects, and corporate narrations.
Joe Arden's narration has been described as "sensual," "sexy," and "hot." His recordings range from sweet and romantic to steamy and raw. In his spare time, Joe raises and trains rescue pitbulls and restores vintage motorcycles.
Website | Facebook | Twitter | Instagram | GoodReads |