Today it is my pleasure to Welcome Cosmo and Self editor, author
Jessica Knoll
to HJ!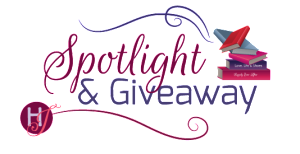 Hi Jessica and welcome to HJ! We're so excited to chat with you about your new release, Luckiest Girl Alive!
Please summarize the book for the readers here: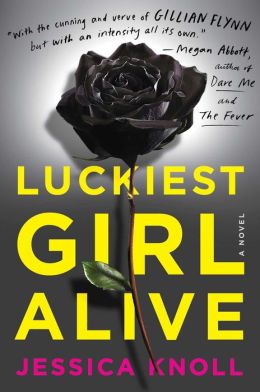 Luckiest Girl Alive is the story of Ani FaNelli, a twenty-eight year old woman with a seemingly perfect life. She has a glamorous job at a glossy magazine, a closet full of size two designer wares, and she's engaged to a guy from a distinguished, moneyed family. But perfection does not come without a cost. When a documentary film crew invites Ani to tell her side of the very violent and public incident that occurred when she was a freshman at the prestigious Bradley School, her perfect façade starts to splinter and crack, forcing Ani to reconsider every choice she's made since that fateful day.

Please share the opening lines of this book:
I inspected the knife in my hand.
"That's the Shun. Feel how light it is compared to the Wüsthof?"
Please share a few Random facts about this book…
Ani's last name, FaNelli, was stolen from FaNelli's, a little burger joint in Soho that's been around since the 1920s. I walk past it all the time and it just stuck in my head!
In the original draft, Luke attended Bucknell University instead of Hamilton. My husband went to Bucknell, and he asked me to change it because Luke and his friends were all such jerks that he worried their portrayal reflected poorly on his alma mater!

<Warning, spoiler alert if you haven't read!>
.
.
.

I had always planned for Ani and Mr. Larson to sleep together. But every time I sat down to write the scene, it came out so stilted and fake. I talked to my agent about it, and she was the one who said, "Well, maybe that's because they're not meant to sleep together." Ding! Ding! Ding! And that's why she's my agent.
Please tell us a little about the characters in your book. As you wrote your protagonist was there anything about them that surprised you?
I didn't know that once you peeled back Ani's prickly layers that she would turn out to be so kind. She sticks up for the little guy, and while she is hard on other people, the persons she is hardest on is herself.
I also didn't know that Mr. Larson was as happy as he was. I thought he was bored with his perfect sitcom wife and perfect sitcom children, that he wished his life had turned out differently. But I came to discover that wasn't the case at all. He is at peace with the choices he's made, and he only wishes the same kind of contentment for Ani.
What, in your mind, distinguishes this book from other books out there in the same genre?
I wanted to write a book that fell within the thriller genre, because gritty, psychologically suspenseful books are the books I most enjoy reading. That being said, this is not a true and proper thriller—there's a ripped from the headlines crime that serves as a big twist, yes, but at its core this is a character driven novel about a woman coming to terms with her past. It was important to me that I hit three notes in the book—I wanted the main character to have a distinct, polarizing voice, I wanted to incorporate a shocking crime, and I wanted to give the story a heart. For all her edges, I wrote Ani with tenderness too, and I think that puts a unique stamp on the book.

If your book was optioned for a movie, what scene would you use for the audition of the main characters?
My book has been optioned for a movie! Lionsgate has acquired the rights and Reese Witherspoon is attached to produce. I am writing the script!
Since the screen adaptation is top of mind at the moment, this is a very easy question to answer. The scene I would choose would be the one where Ani and Luke go out to dinner with Mr. Larson and his wife, Whitney. I love how all the characters' smooth demeanors bely the ugly reality of the situation. Everyone is acting very cordial and civilized, but there is so much broiling beneath the surface: pain, resentment, fear, jealousy, competition.

What do you want people to take away from reading this book?
I want people to give Ani's struggles the same weight and respect as we give to characters like Don Draper. Ani and Don are not all that different—both come from humble, tortured beginnings, both move to New York and endeavor to create slick, glamorous lives for themselves. And both have adopted entirely new identities because they can't come to terms with who they really are. Ani, like Don, bought into the messaging that material wares and superficial achievements translate to happiness. Don's gradual realization that this is a manufactured falsehood is regarded as noble, but I think it's easy to dismiss a woman like Ani as vain and vapid. Doing that invalidates the pressures, struggles, and traumas of many everyday women.

What are you currently working on? What other releases do you have planned for 2015?
I am writing the script for Luckiest Girl Alive and toiling away on a second, stand alone novel!

Thanks for blogging at HJ!
Giveaway:

Print copy of LUCKIEST GIRL ALIVE by Jessica Knoll.
To enter Giveaway: Please complete the Rafflecopter form and Post a comment to this Q:

There is a long list of iconic unlikeable characters we root for despite their appalling behavior: Don Draper, Tony Soprano, Walter White, Patrick Bateman, Jay Gatsby, Holden Caulfield, Frank Underwood. Who are your favorite unlikeable female characters who you feel maybe haven't gotten their due?
Book Info:
HER PERFECT LIFE IS A PERFECT LIE.
As a teenager at the prestigious Bradley School, Ani FaNelli endured a shocking, public humiliation that left her desperate to reinvent herself. Now, with a glamorous job, expensive wardrobe, and handsome blue blood fiancé, she's this close to living the perfect life she's worked so hard to achieve.
But Ani has a secret.
There's something else buried in her past that still haunts her, something private and painful that threatens to bubble to the surface and destroy everything.
With a singular voice and twists you won't see coming, Luckiest Girl Alive explores the unbearable pressure that so many women feel to "have it all" and introduces a heroine whose sharp edges and cutthroat ambition have been protecting a scandalous truth, and a heart that's bigger than it first appears.
The question remains: will breaking her silence destroy all that she has worked for—or, will it at long last, set Ani free?


Meet the Author:
Jessica Knoll has been a senior editor at Cosmopolitan and the articles editor at SELF. She grew up in the suburbs of Philadelphia and graduated from The Shipley School in Bryn Mawr, Pennsylvania, and from Hobart and William Smith Colleges in Geneva, New York. She lives in New York City with her husband.