Today it is my pleasure to Welcome author
Carolyn Brown
to HJ!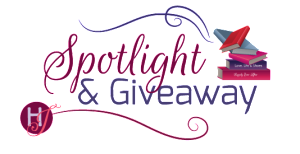 Hi Carolyn and welcome to HJ! We're so excited to chat with you about your new release, Lucky in Love!
Good mornin'. Thank you so much Sara for inviting me back. Has everyone got coffee and settled in for a visit? That's great. I love to talk about my new releases and visit with my fans and friends.

Please summarize the book for the readers here: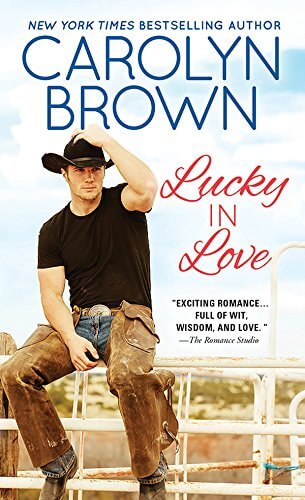 This is a reissue of my very first cowboy book, Lucky in Love. Beau Luckadeau was lucky in everything that he touched, except when it came to love. In that area he was the most unlucky cowboy alive. Milli Torres would have never come to her grandparents' ranch if she'd known Beau had inherited the ranch right next door. Lord have mercy, what was she going to do if he ever remembered that drunken night they spent in the back bedroom of a cabin down in Louisiana.

Please share the opening lines of this book:
Beau Luckadeau stomped the brakes of the three wheeler and jumped off, anger boiling up from some where down deep in his scuffed up cowboy boots. "What in the hell do you think you're doing?" he shouted at the skinny, short stranger's back on the other side of the fence. The fool held the reins of a jet black horse and was looking out across the pasture at several white faced heifers and his prize Angus bull that nobody ever borrowed for free, not even his best friends or his favorite neighbors.
Please share a few Fun facts about this book…
Poor old Beau is stuck between a rock and a hard place. He's engaged to one woman and attracted to another.
Milli is trying to keep a secret but it's getting tougher and tougher because Beau seems to be at every function she attends.
Please tell us a little about the characters in your book. As you wrote your protagonist was there anything about them that surprised you?
My characters have always surprised me. I didn't know that Beau had kept one of Milli's earrings until he showed it to me. Or that the chemistry between Beau and Milli was so strong that it lasted for years beyond that one night drunken stand.
If your book was optioned for a movie, what scene would you use for the audition of the main characters and why?
I'd use the scene when Beau first sees Milli's daughter.
A jolt of electricity glued her to the ground in front of him when she put her small hand in his big one, and a new burst of anger boiled in her heart. She was determined to never let anyone, not even this man, make her feel like that again. Men weren't to be trusted. They were all fickle and only out for a good time and few cared what happened when the good time was finished.
"Lucky, then." She nodded coolly, ignoring the hot, fiery emotions tearing at her heart. "I should have introduced myself, too. It was just a crazy, mix-up. Now, if you'll excuse me, I have to take Katy inside."
"That your little girl?" Lucky hated to let go of her hand, laying so warm in his. Something kept telling him to think hard. He'd met this woman before. Those brown eyes were familiar and the way she tilted her head to one side tickled his recollections. Even though a strange feeling tightened around his heart, he couldn't make the memory take shape. He'd met lots of women in his thirty years and he was a complete sucker for brown eyes, especially since an experience at a wedding a couple of years before. But that woman was just a figment of his overactive and drunk imagination. She didn't really exist, or so that's what his relatives said. If she did, she might have looked a little like Milli. That's probably why he felt so drawn to her. She was physically like his Amelia. The woman who stole half his heart one hot steamy night in Louisiana and never came back to return it. But Amelia had a soft southern voice like pure clover honey with just a faint hint of good whiskey to cut the sweet taste. She'd lain in his arms and taken his soul to paradise and then disappeared. An angel who no one remembered and he couldn't find the next morning.
"Yes, it is." She nodded and turned away from him.
"Your husband here, too?" He asked.
"No." She said over her shoulder as she took Katy out of the swing and started toward the house with Mary following close behind.
"Is he coming later?" Lucky asked, not wanting to let her disappear.
She pretended she didn't hear him.
"She hasn't got a husband," Jim said. "Set back down here, son, and keep an old man company for a little while. Women folks think they've got to help Hilda put dinner on the table. Why don't you stay and eat with us? Hilda always makes plenty."
"Oh, no." Lucky shook his head seriously. "Rosa would have my hide tacked to the smoke house door if I didn't show up for dinner today. She's made apple dumplings and she knows they're my favorite dessert. Milli's divorced, then?"
"Nope, never married. Folks were upset at first, but Katy kinda wins everyone's heart so they got over it pretty quick. Milli's a top notch hand. She can work hard as any man and cook good as any woman. Her brothers can't hold a light for her to go by when it comes to cattle. She got a sixth sense about it from her granny. Mary's always been smarter than me about ranching, but she's a good enough woman to let me think everything is my idea. Milli was engaged to a fellow who did her dirty and then she went away to college and got pregnant. Wouldn't ever tell who the father was, though. Just said the baby was hers and she was a single mother."
"I see," Lucky said, a whoosh of air escaping from his lungs. Relief filled him. He didn't want Milli to be married, and yet couldn't understand why.
What do you want people to take away from reading this book?
That love conquers all if you give it a chance.
What are you currently working on? What other releases do you have planned for 2017?
I'm currently working on a women's fiction book, Small Town Rumors which will see publication in 2018. For 2017 I have one more release, Long, Tall Cowboy Christmas which will be out at the end of September. It's the second book in the Happy Texas series and will be followed by The Luckiest Cowboy of All in January.

Thanks for blogging at HJ!
Giveaway:

I will give away two signed copies of Lucky in Love!
To enter Giveaway: Please complete the Rafflecopter form and Post a comment to this Q:

Do you enjoy re reading a book when it's reissued? Or maybe catching up on it since you missed it the first time around?
Excerpt from Lucky in Love:
"You get on outta here," Hilda shooed them out the door. "Lord knows, you ain't been outta his sight in weeks, and you girls need a night out. Go find something new to wear to that party Lucky is having this weekend. Good Lord, I'm glad I don't have to go. I'd just feel like it was my God fearin' duty to set that boy down and give him a talkin' to. But it ain't a bit of my business if he wants to ruin his whole life. You two just get on outta my way. Go eat a banana split at the ice cream store. It'll do you both a world of good."
"Are you sure, Hilda?" Mary asked for the tenth time. It had sounded like a perfectly wonderful plan when Milli came in that afternoon asking if they could go shopping over in Ardmore. She'd considered suggesting they run down to the Gainesville, Texas mall at first since it was just as close as Ardmore. But it was a bigger mall and the two of them would undoubtedly be gone much longer if they went south. She hadn't left Jim alone since he'd been home and she had second thoughts about doing so right then. What if he tried to get up and do something stupid like drive the truck out to the back forty to check on the cows? Or worse yet, heaven forbid, if he insisted Slim saddle up a horse.
"Yes, I'm sure," Hilda fussed. "It's just Ardmore for goodness sake. You can see everything in the mall in an hour, eat your ice cream and be home by the time the baby needs her bath. Now, go and don't worry. Me and Slim will watch one of those old John Wayne movies with Jim. Don't worry about him. We won't let him do anything you wouldn't," she pushed them out the door.
"I worry too much," Mary said as Milli strapped Katy into the car seat in the back of her club cab pickup. "But if anything happened to him and I wasn't there …"
"He'll be fine, granny," Milli assured her. "Now it's off to look at pretty stuff even if we don't buy a single thing. I'm not about to spend money on something to wear this weekend. I probably won't even go. You and Poppa can go if you want to, but, I'm not planning on going over there. I just plain don't like that woman so why should I go? She's a gold digger in the worst sense. Did I tell you what I overheard her say in the bathroom. She hates ranching, hates cows, hates the smell of a lot and doesn't even like kids." She inhaled with intentions of keeping up the tirade but her grandmother butted right in on cue.
"Of course you're going," she said. "We're all going. It would be rude even if we don't like the hussy. We'll be there with smiles on our faces for Lucky's sake. But right now we're not going to worry about that. I'm not about to spend money on something just for that occasion, either. But it will be nice to run around a few dress racks. Maybe I'll find something new for church and I'm looking forward to going to the ice cream store where we can gain twenty pounds and then bitch because we can't wear a single thing we've got in our closets."
"You're good for me," Milli patted her grandmother's hand — but she sure didn't want to go to that party even if it looked like there wasn't any way out of it. Maybe the miracle she'd prayed so sincerely for would materialize after all and a perfect excuse would materialize right out of the blue skies. She could send her regrets and watch a cartoon movie with Katy and not even have to worry about Amanda and her spiteful attitude.
It was just a small shopping mall but it would be fun to look through the sales racks and do girl things for a while. She could forget the party even if there was no way she could get out of going to the farce without a full fledged affidavit with a notary seal and the whole nine yards. Maybe if she fell down the steps and broke a leg and couldn't dance? But then her sharp old Granny would probably just put her in Poppa's wheel chair and take her anyway. And to think, she'd actually thought she was coming to Oklahoma for a summer of hard physical work but there wouldn't be any emotional strings that far from the panhandle of Texas.
Katy squealed when she saw the fountain in front of the Stage clothing store and reached out her fingers to touch the water shooting up in a mushroom shaped spray. "Oh, no you don't," Milli laughed. "You'd get wet or wiggle and we'd both end up in the middle of the wishing pond."
"Well, hello, Lucky," Mary said cheerfully behind her back and Milli felt a slow, hot flame rising from her neck to her cheeks. By the time she turned around she had a high color she couldn't disguise and only hoped he thought it was the result of just coming inside out of the blistering summer heat.
"Whatever are you doing here?" Mary asked.
"Oh, Amanda wanted to shop after we had dinner. I don't get into running around clothes racks a hundred times so I'm practicing waiting out here like a dutiful husband," he grinned. "Baby wants to stick her hands in the water," he nodded toward the fountain. "Come here, little darlin' and old Lucky will hold you close enough to get your hands wet. It's just water, Mommy," he looked up at Milli as he reached down and took Katy out of the stroller. "Even if a few drops gets on her dress it'll dry pretty quick in this kind of weather. Now, reach out like this," he held her hand toward the spray and smiled when she giggled and got the front of his starched white shirt wet when she hung on to him.
Milli held her breath until her chest hurt. Surely, he would feel something when he touched his own flesh and blood. He'd turn suddenly to her and there would be a look in his eye that wanted some answers. But the only thing on his face was a big grin when he put the baby back in the stroller. "See, she's a real lady. Didn't get any on her dress, did you, sweetheart? Someday your Mommy is going to have to get her a two by four to beat the little boys away from the front door. You are a real beauty with them big blue eyes," he crooned and then stood up to face the two women. "So what are you doing in Ardmore, tonight? Did you bring Jim out for a bit of different scenery?" he looked around but didn't see anyone in a wheel chair.
"Getting out away from the ranch for a little while. We're planning on going in there and running around the dress racks a while, too. Left Jim at home with Hilda and Slim to watch John Wayne. Just hope he don't get any fool hardy notions like he can set a horse just because I'm not there," Mary told him. "Every once in a while we have to get out and be something other than cattle women so we're going to run around those dress racks. And then we're going to Braums eat banana splits until we groan and moan."
"Well, don't be spending Jim's money on something to wear to my party," he teased with a wink. "You two would look just fine in a gunny sack tied up in the middle with a piece of bailing twine. Too bad we already ate at the steak house, we'd join you for ice cream."
"Don't you be flatterin' me," Mary said. "A gunny sack, indeed! Now, you might be telling the truth about Milli and if I was thirty years younger I might give her a run for her money where all those cowboys are slobbering just to get to dance with her," she tormented him.
Excerpt. © Reprinted by permission. All rights reserved.


Book Info:
First released in 2009, Lucky in Love introduced charmed readers to the Luckadeau brothers and the sexy, sassy women who fall in love with them.
New York Times bestselling author Carolyn Brown delivers her special southern sass in this heartwarming tale about a second chance at true love.
Beau hasn't got a lick of sense when it comes to women
Everything hunky rancher "Lucky" Beau Luckadeau touches turns to gold―except relationships. He's gone and lost track of the woman of his dreams, and now he's got himself tied up with a gold-digger…
Milli can mend a fence, pull a calf, or shoot a rattlesnake between the eyes
When spitfire Milli Torres shows up to help out at the Lazy Z ranch, she's horrified to find that her nearest neighbor is Beau Luckadeau―the very man she'd hoped never to lay eyes on again. And if Beau ever figures out what really happened on that steamy Louisiana night when they first met, there'll be the devil to pay…
Book Links:

Meet the Author: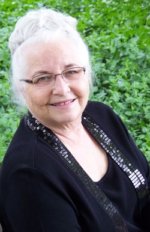 With more than 3 million copies of her books sold, Carolyn Brown is a New York Times, USA Today and Wall Street Journal bestselling author and a RITA finalist. She's won the National Reader's Choice Award three times, the Bookseller's Best Award and was awarded the prestigious Montlake Diamond Award for selling over a million copies of her books and was recognized later for selling over two million copies. Her books include romantic women's fiction, historical, contemporary, cowboys and country music mass market paperbacks. She and her husband, Charles, a retired English teacher, live in Davis, Oklahoma that only has one traffic light. They have three grown children and enough grandchildren to keep them young. When she's not writing she likes to sit in her back yard with her two tom cats, Chester Fat Boy and Boots Randolph Terminator Outlaw and watch them protect the yard from all kinds of wicked varmints like crickets, locusts and spiders.
Website | Facebook | Twitter | Instagram | GoodReads |