Today it is my pleasure to Welcome author
Jen McLaughlin
to HJ!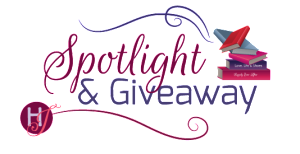 Hi Jen and welcome to HJ! We're so excited to chat with you about your new release, Lust is the Thorn!

Hello! Thanks so much for having me here today!

Please summarize the book a la Twitter style for the readers here: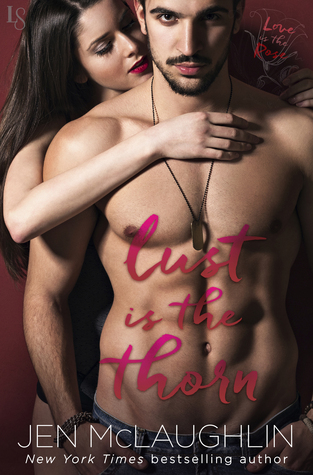 Seminary student falls in love with a stripper, who is his dead best friend's little sister. A modern retelling of The Thornbirds. 🙂

Please share the opening lines of this book:
Sweat rolled into my eyes, and my muscles screamed for mercy, but I had none to give to myself, and hadn't for years. My life was too dark, too cruel, too hard for me to be soft. Gritting my teeth, I grunted and pulled myself up again, held still, counted to five, and slowly lowered my body back down. After a deep breath, I repeated the process, exhaustion and determination intermingling in my veins until the room blurred and I suspected I might feel the delicious burn for the rest of my godforsaken life.
Please share a few Fun facts about this book…
It's a modern retelling of The Thornbirds.
The characters are inspired by the Gallaghers from Shameless.
Especially Rose, who is tough and tenacious like Fiona Gallagher.
I had to ask my father what happens if a seminary student has sex during school–who is very, very Catholic. You're welcome for embarrassing myself in THAT conversation.
My favorite scene to write was that shower scene. Yep. Loved it.
What first attracts your Hero to the Heroine and vice versa?
The hero has actually been in love with the heroine for quite some time, as he was her dead brother's best friend. When her brother dies, he takes on the role of guardian, and enters seminary school in a way to atone for his sins. As such, he isn't supposed to love her–but totally does.

Using just 5 words, how would you describe Hero and Heroine's love affair?
Forbidden, torturous, real, true love.

The First Kiss…
I swallowed hard and dropped my head back against the wall. "Damn you."
"I know." His voice cracked on the last word, and he dropped his forehead on mine, inhaling deeply. "Let me do this. Let me help you. Let me . . . let me . . ."
I didn't know what he was going to say, but I let instinct guide me. I turned off my mind, fisted his shirt, and said, "Yes."
His grip on me tightened, and he lowered his mouth to mine . . .
And time froze.
Without revealing too much, what is your favorite scene in the book?
The shower scene. Definitely the shower scene. See, he's in seminary school, so he wants her with a passion that burns him alive, but he can't touch her. So when he's showering her because she's injured…yeah. It's an amazingly fun scene.
Enough. He was playing a game with me, and he thought he was in control. Thought he was toying with the idea of making me horny, and maybe he was under the impression that I was too scared to actually do anything about it. That I'd shy away, because he was "holy." But I wasn't Catholic, and he wasn't actually a priest, so to me . . .
He was just Thorn.
The guy I wanted, the man I loved since I was a kid. I wouldn't cower at the idea of being with him. I would do anything, give up anything, to be with him. Even if it was only for a night. If he wanted me, well, then, he could have me. And I wouldn't tell a soul about it.
If he wanted . . .
I could be his dirty little secret.
Spinning in his arms, I made sure to back away from the water. Pressing my back against the cold tile, I grabbed his shirt. The water was up to my midcalf now. Letting my gaze dip down, I inhaled a deep breath. Through the black khakis he always wore, I could make out the shape of his hard cock, begging me to take it in my hand and show him just how good life on this side of the tracks could be. Because, God, I wanted to.
So fucking badly.
"I'm thinking you should put your mouth to better use, and make me come. I want your lips on me, and your tongue inside me, and I want to come so badly it hurts more than my wrist or my throat does." I yanked him closer, till his body was pressed against mine, and even though the harsh movement should have hurt, I didn't feel pain. Just determination. "I think you should stop pretending you're so damn holy and take me already. Either that, or stop touching me, and we can pretend this never happened and go back to acting as if we didn't want to see each other naked. Your move, priest."
If your book was optioned for a movie, what scene would be absolutely crucial to include?
The above scene, but mostly, it would be important for the scenes to be played out just right to show how much restraint Thorn has when he doesn't take Rose. How much he loves her. That would be the most crucial part of the movie, and the actor would have to be able to get that across so the movie wouldn't fall flat.
Readers should read this book …
Because it's a dirty priest book. What more do I have to say? Haha!!
Also, it has one of my favorite tropes: best friend's little sister.
What are you currently working on? What other releases do you have planned for 2016?
I'm working on the third Sons of Steel Row book currently!
I have two Diane books (both with Entangled Publishing, one Indulgence and one Brazen), and two Jen books (Dare to Stay with Penguin, and the McCullagh Inn in Maine with James Patterson) coming out in 2016!
Thanks for blogging at HJ!
Giveaway:

One signed print copy of DARE TO RUN (US only).
To enter Giveaway: Please complete the Rafflecopter form and Post a comment to this Q:

Did you ever watch The Thornbirds?
Excerpt from Lust is the Thorn:
So many arguments swam through my mind at light speed. Things like . . .
She looked so pretty standing there, almost naked, asking me to make her forget, but I couldn't do that. How had I gotten here, in this tub, with Rose Gallagher? She blinked at me, and seemed so vulnerable and alone, and there was no way I was going to be capable of walking away from her. I held on to the washcloth, blood racing through my veins. Do it. Close the distance between you. Make her forget.
Shaking my head slightly, I stared at her, unsure of what to do. Where to go from here. I never should have let it get this far, my hands on her body, and these thoughts in my head. I knew I should stop. Walk out of that room before I did something we'd both regret. She wasn't mine to have. Wasn't mine to take. Not after what I'd done. Not after the pain I'd caused her.
But even so, my hand skimmed over her thigh, and the washcloth dropped to our feet. "You have no idea what you're asking me for. Who I am. What you're doing."
Her breath escaped in a whoosh, and she hooked her leg around my thigh. "I bet I have a hell of a lot more of an idea what's going to happen than you do. It's been, what, almost eight years? You're practically a virgin again."
The reminder should have been enough to cool my ardor, to make me back off. Instead, it made me want to prove her wrong. But still . . . the voice in the back of my mind wouldn't shut up, and it was telling me to back off, now, before it was too late.
That I couldn't touch her. Take her. Fuck her.
If I fell into this abyss, if I stopped trying to be better, and embraced the darkness inside of me like a long-lost friend, there was no telling how far I'd fall. And Rose was the one thing I could never allow myself to have. Not having her was my penance. My punishment. I couldn't give up on that. Couldn't be that selfish boy I'd once been.
I rolled my hips into her, letting myself enjoy her soft body pressed against my hard-on for a split second before I jerked back. "Show me what you like, Rose."
Excerpts. © Reprinted by permission. All rights reserved.
Book Info:
From the bestselling author of Bad Romance ("A sexy, emotional, steamy read."—Addison Moore) comes an edgy novel about a reformed bad boy training to be a priest and the fallen angel who makes him think twice about giving up earthly pleasures.
Growing up hard and fast on the mean streets of Chicago, Thorn McKinney didn't have a prayer—until tragedy inspired him to join the seminary. Now the time has come to take his vows, and yet he's haunted by the woman he can't leave behind: his best friend's little sister. Despite Thorn's promises that he'd keep her safe, she's going through hell. And now he finds himself torn between duty and desire, entranced by the seductive pull of her trusting eyes, innocent heart, and sinfully sweet curves.
Trying to let Thorn pursue his calling, Rose Gallagher has been hiding some things: namely her abusive boyfriend and her job as a stripper. But when she hits rock bottom, Thorn is there for her—and now there's no denying the raw temptation that draws them together in their darkest moments. Rose may have found salvation in his strong arms, but she knows that Thorn must choose his own path: in the church, or in the warm embrace of a woman's love.
Book Links:

Meet the Author: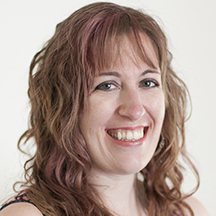 Jen McLaughlin is a New York Times and USA TODAY bestselling romance author. She was mentioned in Forbes alongside E. L. James as one of the breakout independent authors to dominate the bestselling lists. She is represented by Louise Fury at The Bent Agency. She loves hearing from her fans and you can visit her on the web at www.jenmclaughlin.com.
Website | Facebook | Twitter |