Today it is my pleasure to Welcome author
Mimi Jean Pamfiloff
to HJ!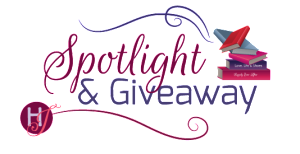 From New York Times Bestseller Mimi Jean Pamfiloff, Comes the New Standalone Story of Mack from the King Trilogy.

Hello everyone! Thank you for stopping by and thank you to HQN Junkies for having me.

Tell us about the book with this fun little challenge using the title of the book: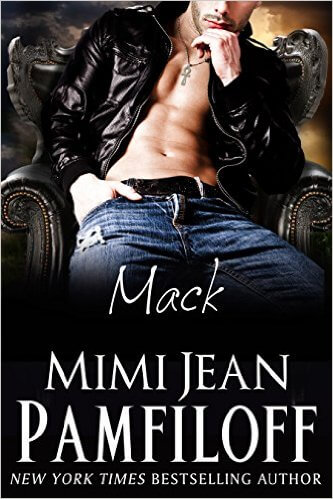 M is for mysterious.
A is for ahole.
C is for cocky
K is for kissable!
So yeah, Mack is kind of a mysterious, cocky ahole that you can't help want to kiss! LOL.
What's your favorite line(s) from the book?:
I reached for the door handle. "I'm fair. And I believe in keeping my word. Welshers don't win any points with me."
"A man is allowed to change his mind."
I smiled. "Then change it."
Please tell us a little about the characters in your book. What first attracts your Hero to the Heroine and vice versa?
MACK is the twin brother of KING, from the King Trilogy, who has always been the silent sufferer. He goes to extreme lengths to hide his pain and dangerous side from everyone around him. I think what makes him so attractive is his resolve to be the hero any way possible.
THEODORA is BORING! Dear LORD! She is so boring in the beginning of the book. But I think that's what makes her interesting. You just know that something BIG is coming to change it all. And that something big is MACK.
When you sat down to start this book, what was the biggest challenge you faced? What were you most excited about?
Oh boy. The biggest challenge for sure was trying to stay consistent with the feel of the KING TRILOGY. That series has a particular texture—dark, sexy, and suspenseful. It mentally tastes different from my other work. So staying true to that, while integrating MACK'S story backward into the Trilogy (we do a lot of backflashes), while also carrying the story forward beyond the 3rd book of the KING TRILOGY, was not easy!
I'm excited to see what readers think! MACK is different from the Trilogy, but feels the same. If that makes sense?
What, in your mind, makes this book stand out?
I'll be honest. I am a very SELFISH writer. I only like to tell stories that grab my own personal interest. So what made ME want to write this story was learning all about these lives that MACK had lived and how he dealt with having KING as his brother. Two really messed up brothers, trying to save each other, but really unable to do so. Yet, somehow, their hearts never waver.
The First Kiss…
There are lots of FIRST KISSES in this book (I can't say why), but this is my favorite!
I reached for the back of her head and kissed her soft lips with a roughness I didn't know I'd be capable of in my still weakened state. But this kiss, like the woman, was nothing ordinary. As I tasted her on my tongue and pulled her sweet scent into my lungs, something deep inside me burst, like a light flooding my entire soul, blocking out the entire world. There was only her and me and nothing else seemed to matter.
Where had she been all my life? Because she was the meaning I'd been searching for without ever knowing it.
If your book was optioned for a movie, what scene would you use for the audition of the main characters and why?
I would go for the scene when MACK and TEDDI (Theodora) first meet! It's kind of spooky! LOL
Darkness was the one thing in this world I didn't care for—probably because I felt most comfortable with facts. Seeing objects equated seeing facts. There is the floor. There is the couch. Facts.
Guessing where things were—I think the leg of this table is around here somewhere—ouch!—was inefficient, useless. It was why nightlights were invented.
So when I entered John Doe's dark room, the first thing I wanted was to bring in some light.
"Mr. Doe?" I said to the dark figure seated in the corner of the small room, staring at me like an eerie scarecrow waiting to frighten the shit out of anything that crossed its path. "My name is Dr. Valentine. I'm the new director. May I turn on the lights so we can discuss the reason you are here?"
"I asked not to be disturbed." The man's deep, masculine voice felt like a cold, chilling slap. Yet strangely, it was also…Well, I didn't know really. Hypnotic, perhaps.
I squinted, my eyes straining to see his face but only able to make out his silhouette—broad shoulders, short hair, and fit-looking arms from the shadows of biceps I was able to spot.
"That's exactly why we need to talk," I said. "It's come to my attention that you are not here to seek therapy—"
"Leave."
My mouth flapped for a moment. "I'm sorry, but did you—"
"I said leave," he growled.
Sadly for him, intimidation didn't work on me. Not that I was stupid and wouldn't get out of harm's way. The question was, did he intend to harm me?
"And if I don't?" I asked, testing the waters. His response would tell me everything I needed to know. Reading people's internal emotional state was another gift of mine.
I waited for a reply.
And then I waited some more.
He's not going to answer me. Fine. This was silly and a completely unproductive use of my time. I would just have to see him with my own two eyes. My gift would do the rest.
"Okay. These lights are going—" I flipped the switch, and the moment my eyes met his, I was hit by a hard wave of…
"Holy fuck," I gasped.
I flipped off the lights, turned, and left the room. Fuck. Fuck. Fuck. What was that?
If your hero had a sexy-times play list, what song(s) would have to be on it?
Well! That's easy. I generally have a playlist for every book I write. Yes, these are the actual songs I listen to while writing. They are generally different for every novel..
MACK PLAYLIST:
"Trouble" by Ray LaMontagne
"10,000 Emerald Pools" by Børns
"Dug My Heart" by Børns
"Past Lives" by Børns
"Electric Love" by Børns
"Tear In My Heart" by Twenty One Pilots
"Forgive & Forget" by The Kooks
"Thank God for Girls" by Weezer
"Sweet Disposition" by The Temper Trap
"You Are The Best Thing" by Ray LaMontagne
"Ain't No Sunshine" by Bill Withers
"Holy Ghost" by Børns
"Space Oddity" by David Bowie (RIP, you awesome man.)
"Ride" by Twenty One Pilots
"Alive" by Sia
"Back To Black" by Amy Winehouse
What do you want people to take away from reading this book?
For me, the moral of this story is that LOVE isn't always about what you want to give or what the other person wants. Sometimes it's about giving the other person what they need. That is to say, that really loving someone is doing the right thing, even when neither of you want it.
What are you currently working on? What other releases do you have planned for 2016?
I am working on TOMMASO! Book, #2 of the Immortal Matchmaker Series. (So fun and goofy. Nothing like the King Trilogy). That will release in MAY.
I also have….
TAILORED FOR TROUBLE (the continuation of the HAPPY PANTS SERIES) – August
GOD OF WINE – Immortal Matchmakers, #3
IT'S A FUGLY LIFE – Fugly Series #2
TEN CLUB – King Series #5
And….that ought to do it!! Right?

Thanks for blogging at HJ!
Giveaway:

One Signed copy of Mack, bookmark and magnet. International OK
To enter Giveaway: Please complete the Rafflecopter form and Post a comment to this Q:

Hi, LADIES!!! Okay, so…now you know that MACK is really the more evil twin brother. If you had an evil twin brother, what would be the perks? (For me, it would be never having to wait in line for anything, because people would just run away. LOL.)
Excerpt from Mack:
My black BMW came to a screeching halt in my parking space. I turned off the engine, jumped out, and rushed inside, doing a crazy-speed walk toward the residents' wing. Somewhere inside the mental chaos, I heard the weekend staff greeting me as I walked the long corridor, but I could only focus on one thing: him.
When I got to his door and stared at the small rectangular window absent of light, a cold shiver swept through my body.
Ohmygod. I couldn't believe it, but I felt genuinely frightened.
Doesn't matter. I need to see him. I twisted the handle and pushed. My breath immediately caught as I spotted my mystery man sitting in the corner, facing the doorway as if expecting me.
"Hello," I said, my voice full of pathetic and unfamiliar quivers. "Do you remember me from yesterday?"
He didn't reply, nor did that seductively muscular silhouette flinch an inch.
"I'm going to assu-u-umme that you do," I stuttered, pushing a lock of my hair behind my ear. "This will sound crazy—and the fact that a psychologist is saying that is humorous, I get that—but I need to know who you are."
"Why?" he said in a jarringly deep voice that filled the room.
I stepped back but stopped myself from running out the door as I had yesterday. Instead, I focused on his question. I wanted to tell him the truth. I wanted to share with someone what had happened to me. And somewhere in the back of my discombobulated head, I believed him to be the only person on the planet who might comprehend. Nevertheless, telling a patient that they've triggered a possible psychotic break in their doctor wasn't wise. (A) It would not instill confidence. (B) It might make them feel guilt over something they truly weren't responsible for. (C) They were not here to help me; it was the other way around.
I straightened my back. "Well, I ru-run this facility, and it's my job to know who we're treating. I have to ensure you're getting the right help." I balled my hands into tight fists, hoping he wouldn't notice them shaking.
A long moment passed, and I watched the shadows of his menacingly thick arms rise up as he laced his fingers behind his head and leaned back in the chair.
I was getting the impression that this man wasn't sick and that something else was going on.
Either way, he hadn't answered my question. Either way, I needed to know. Either way, it felt like my life depended on the answer.
"Who the hell are you?" I asked again, my voice filled with false bravado.
A stiff-drink-worthy moment passed, and I felt his blue, blue eyes burning into me, though I couldn't see them.
"My name is Mack."
Excerpts. © Reprinted by permission. All rights reserved.
Book Info:
"THEY THINK KING IS EVIL, BUT HE'S GOT NOTHING ON ME." – Mack
MY NAME IS MACK. And if I play my cards right, I will soon be dead. Permanently. Not even my powerful twin brother will be able to resurrect me. A good thing. Because a man like me has no business living. Not when I have killed. Not when I have betrayed everyone I have ever cared for. Not when I know I'm destined to do it again.
This is why I have come looking for her—the only one capable of ending me once and for all. But will she think I'm just another insane patient? Or will she believe the truth? I am thousands of years old, my heart too dark to be salvaged.
~~~~~
MY NAME IS TEDDI, short for Theodora. My entire life has been a canvas of grays, whites, and black. I can't feel, I can't understand joy, I've never truly lived. Until now. His name is Mack, and though he believes he's cursed, my degree in psychology tells me otherwise. Besides, someone who's capable of bringing so much light into my life can't be anything but good.
But I can save him. If he'll let me.
(STANDALONE STORY – BASED ON THE USA TODAY BESTSELLING KING TRILOGY)
Book Links:

Meet the Author: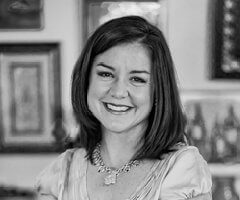 Contemporary Romance. Her books have been #1 genre sellers around the world. Both traditionally and independently published, Mimi has sold over 600,000 books since publishing her first title in 2012, and she plans to spontaneously combust once she hits the one million mark. Although she obtained her international MBA and worked for over 15 years in the corporate world, she believes that it's never too late to come out of the romance closet and follow your dream.
When not screaming at her computer or hosting her very inappropriate radio show (Man Candy Show on Radioslot.com), Mimi spends time with her two pirates in training, her loco-for-the-chili-pepper hubby, and her two rat terriers, DJ Princess Snowflake and Mini Me, in the San Francisco Bay Area.
She continues to hope that her books will inspire a leather pants comeback (for men) and that she might make you laugh when you need it most.
Sign up for Mimi's mailing list for giveaways and new release news!
Website | Facebook | Twitter |