Today it is my pleasure to Welcome author
Jules Bennett
to HJ!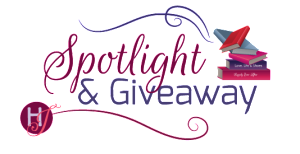 Hi Jules and welcome to HJ! We're so excited to chat with you about your new release, MAID FOR A MAGNATE!

*waves* So glad to be back!

Please summarize the book for the readers here: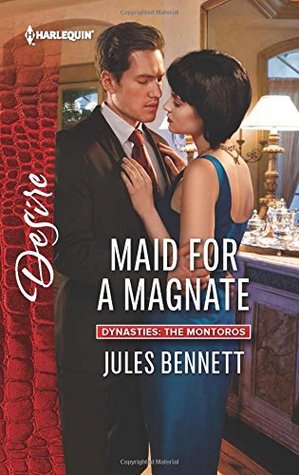 I have book 5 in the Montoros continuity. I love the tropes I was handed! A maid, a billionaire just escaping marriage to a princess and now my couple is stranded on an island during a storm. Oh, did I mention they share a past? All the juicy plots for this book. I love my feisty heroine and my determined hero!

Please share the opening lines of this book:
Will Rowling stared at the blaring headline as he sipped his coffee and thanked every star in the sky that he'd dodged marrying into the royal family of Alma. Between the Montoro siblings and their cousin Juan Carlos, that was one seriously messed up group.

Of course his brother, James, had wedded the beautiful Bella Montoro.
Please share a few Fun facts about this book…
This was the first book I've done where my couple is stranded on an island. I have to admit, I had a great time writing those scenes:)
My working title was Stranded with Temptation, but alas, Maid for a Magnate won out.
If your book was optioned for a movie, what scene would you use for the audition of the main characters and why?
Chris Hemsworth! *swoon* He's definitely the hero here!

I think Emma Watson would make a great heroine for this movie…now who do I talk to about this?
What do you want people to take away from reading this book?
People are so quick to stereotype, especially lately. I know it happens to me and it can be hurtful and completely wrong. I know my characters may look just like a maid and a CEO, but there's so much more than what you see on the surface. I want people to dig deep, to really get to know someone before making a judgment call.
What are you currently working on? What other releases do you have planned for 2015?
This will be my last release for 2015, but 2016 promises a whole host of exciting things! I have a new series starting in January – Mafia Moguls. This will be for the Desire line. I have another series with another publisher, plus I'll be working on a new series for Special Edition. So many fun projects on the horizon:)

Thanks for blogging at HJ!
Giveaway:

I'll give away 2 PDF copies of MAID FOR A MAGNATE!
To enter Giveaway: Please complete the Rafflecopter form and Post a comment to this Q:

Who would you want to be stranded on a desert island with? A hunky movie star? A scholar so you could pick their mind? Nobody at all so you could have some blessed peace and quiet?
Excerpt from Maid for a Magnate:
Pulling in a deep breath, Catalina turned, keeping her shoulders back and her chin high. She would not be intimidated by sexy good looks, flawless charm and that knowing twinkle in Will's eye. Chemistry wouldn't get her what she wanted out of life…all she'd end up with is another broken heart.
"I have a lot on my list today." She stared at his ear, trying to avoid those piercing aqua eyes. "Your dad should be in his den if you're looking for him."
"I spoke to him." Will's hand dropped, but he didn't step back; if anything, he shifted closer. "Now we're going to talk."
"Which is just another area where we differ," she retorted, skirting around him to cross in front of the mantle and head to the other wall of built-in bookcases. "We have nothing to discuss."
Of course he was right behind her. The man had dropped her so easily four years ago yet in the past few weeks, he'd been relentless. Perhaps she just needed to be more firm, to let him know exactly where she stood.
"Listen." She spun back around, brandishing her feather duster at him. Maybe he'd start sneezing and she could make a run for it. "I've no doubt you want to talk about that kiss. We kissed. Nothing we hadn't done before."
Of course this kiss was so, so much more; it had penetrated to her very soul. Dammit.
"But I'm not the same girl you used to know," she continued, propping her hand on her hip. "I'm not looking for a relationship, I'm not looking for love. I'm not even interested in you anymore, Will."
Catalina nearly choked on that lie, but she mentally applauded herself for the firmness in her delivery and for stating all she needed to. She wasn't about to start playing whatever game Will had in mind because she knew one thing for certain…she'd lose.
Will stepped closer, took hold of her wrist and pulled her arm gently behind her back. Her body arched into his as she gripped her feather duster and tried to concentrate on the bite of the handle into her palm and not the way those mesmerizing eyes were full of passion and want.
"Not interested?" he asked with a smirk. "You may be able to lie to yourself, Cat, but you can never lie to me. I know you too well."
She swallowed. "You don't know me at all if you think I still like to be called Cat."
Will leaned in until his lips caressed the side of her ear. "I want to stand out in your mind," he whispered. "I won't call you what everyone else does because our relationship is different."
"We have nothing but a past that was a mistake." She purposely threw his words back in his face and she didn't care if that was childish or not.
Struggling against his hold only caused her body to respond even more as she rubbed against that hard, powerful build.
"You can fight this all you want," he said as he eased back just enough to look into her eyes. "You can deny you want me and you can even try to tell yourself you hate me. But know this. I'm also not the same man I used to be. I'm not going to let you get away this time."
Catalina narrowed her gaze. "I have goals, Will, and you're not on my list."
A sultry grin spread across his face an instant before he captured her lips. His body shifted so that she could feel just how much he wanted her. Catalina couldn't stop herself from opening her mouth for him and if her hands had been free, she'd probably fully embarrass herself by gripping his hair and holding him even tighter.
Damn this man she wanted to hate, but couldn't.
He demanded her affection, demanded desire from her and she gave it. Mercy, she had no choice.
He nipped at her, their tongues tangling, before he finally, finally lifted his head and ran a thumb across her moist bottom lip.
"I have goals, too, Cat," he murmured against her mouth. "And you're on the top of my list."
Excerpt. © Reprinted by permission. All rights reserved.


Book Info:
Now that he's shunned the princess, will he marry the maid?
After narrowly escaping a royal marriage of convenience orchestrated by his meddling father, businessman Will Rowling is going after what he wants. And make no mistake, he wants Cat Iberra—his father's maid, and the woman who got away when they were young. All it takes is a stolen kiss to get the seduction started.
But Cat's reluctant about the reunion. Fool her once, shame on Will, but fool her twice…well, maybe she's in the mood to be fooled. But will a family secret scuttle her second chance with the man who won't let go of her heart?
Book Links:

Meet the Author: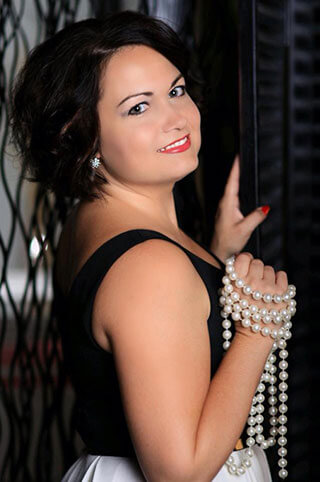 National Best-Selling Author Jules Bennett has penned more than 30 stories for various publishers including Kensington and Harlequin. Her storytelling all started with her imaginary friends as a child and progressed into a glorious career.
After owning a salon for nearly 8 years, she opted to stay home with her children and become a full-time author. She's married to her high school sweetheart and knows a thing or two about happily ever afters. She loves to hear from readers via her site, her Facebook Fan Page or Twitter.
Website | Facebook | Twitter |