Today it is my pleasure to Welcome author
Chris Keniston
 to HJ!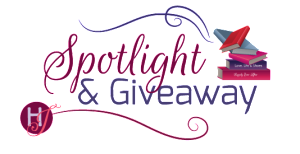 Hi Chris and welcome to HJ! We're so excited to chat with you about the launch of MAIN STREET ROMANCE!
What is the recipe for the perfect Small Town Romance?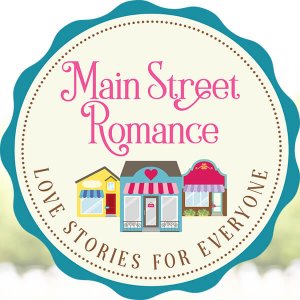 Of course we start with a likeable, hero and heroine, but personally I add honorable, loyal, strong sense of family and selflessness to the mix. Basically, the perfect recipe creates the friends, neighbors, and family we all wish we had.

Your favorite thing about writing small town/sweet romance?
The shenanigans. I'm a pantser (write by the seat of my pants), so I'm just as anxious as my readers to get to the end of a story and see what my small town friends and family have gotten themselves into—or out of—and if I laugh along the way, all the better. In sweet small town romance there's so much room on the page for creating people we'd like to visit with over and over again.

Why do you think more readers are flocking to sweet romance?
Overwhelmed with dark and saddening news everywhere we turn, folks want to see the modern equivalent of Fred Astaire dancing with a hat rack or Gene Kelly dancing down the street on rollerblades, and of course, both ending up with the women of their dreams. Sweet romance allows us to vacation in the world we'd love to live in.

The benefits of reading sweet romance?
If I've done my job right, to finish a story that makes the reader smile. We all want to relax and unplug from the world, and a well told sweet romance can help do just that. Sharing the simple joys of falling in love is the crux of sweet romance, and when a reader reaches the happily ever after, it can make for a happier day.

Tell us about Main Street Romance?
I am super excited to be a part Main Street Romance and our wonderful new world set in the fictional town of Romance, Virginia. The best part is that readers will help bring our community to life! Yes, you can join the fun on our Facebook page by helping to name shops, develop characters, and even help with story lines! It will be so much fun with chances to win a cameo in one of our stories, or a brick in the Town Square! By next year we'll begin writing the stories that you've helped create. So, make sure to come sit a spell on our front porch, maybe have a glass of sweet tea, and make sure you don't miss out!
Join us today to celebrate the launch of MAIN STREET ROMANCE and help us build your next favorite romance world!
https://www.facebook.com/MainStreetRomance/

Thanks for blogging at HJ!
Giveaway:

Main Street Romance Prize Pack
To enter Giveaway: Please complete the Rafflecopter form and Post a comment to this Q:

Your favorite thing about reading small town/sweet romance?
Meet the Main Street Authors
Addison Cole is the sweet alter ego of New York Times and USA Today bestselling and award-winning author Melissa Foster. She writes fun, flirty, and sweet romance with a dash of heat.
Chris Keniston is a USA Today bestselling author of more than twenty novels known to delight audiences with stories of falling in love, family values, and all around entertaining shenanigans.
Nancy Naigle is a USA Today bestselling author. She whips up small-town love stories with a dash of suspense and a whole lot of heart.
RaeAnne Thayne is a New York Times, Publishers Weekly and USA Today bestselling author of more than fifty books.
Find Us Here:
WEBSITE ➜ https://mainstreetromance.com
NEWSLETTER ➜ https://mainstreetromance.com/newsletter/
FACEBOOK ➜ https://www.facebook.com/MainStreetRomance/
TWITTER ➜ https://twitter.com/MainStreetRom
INSTAGRAM ➜ https://www.instagram.com/mainstreetromance