Today it is my pleasure to Welcome author
Rebecca Brooks
to HJ!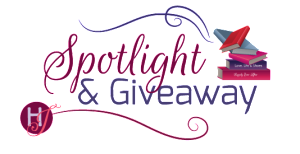 Hi Rebecca and welcome to HJ! We're so excited to chat with you about your new release, Make Me Stay!
Please summarize the book for the readers here: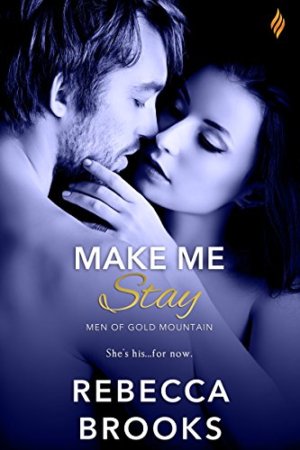 A CEO heroine travels to sleepy Gold Mountain, Washington for the biggest deal of her career. But all bets are off when meets the sexy, rugged Olympic skier and racing coach determined to stop her!

Please share the opening lines of this book:
Sam zipped her jacket tight around her neck and lifted her goggles. The world shocked to brightness, blue sky, and the bone white of snow. She'd expected to change her mind at the last minute and head to the office instead. But here she was, cold on her cheeks like a kiss and a slap all at once.
Please share a few Fun facts about this book…
I'm a compulsive outliner and plan everything out in advance before I start writing, filling notebooks with backstory, typing up ten page single-spaced outlines, the works. In all that planning, it never once occurred to me that Austin had a dog. But as soon as I started writing—there he was, going for a run with his sweet and loyal German shepherd. It's so fitting to his personality, I can't imagine him any other way.
I got the choreography for one of the sex scenes from an Orphan Black episode in Season 2 when Rachel Duncan gets a little kinky with [redacted so as not to give away spoilers if anyone hasn't seen it!]. Sam isn't like Rachel at all, but watching that scene made me think about how the best sex scenes come from the characters, advance the story, and show us more of who they are. Austin is pure alpha-male taking the lead, but seeing Rachel flip the script in that scene pushed me to really dive into Sam's character and think about how her personality would come through in the bedroom (or, in this case, on the couch!).
In the excerpt below, Austin takes Sam to a part of Gold Mountain called the Diamond Bowl, where she spots a warning sign with the words "caution" and "catastrophic." That's not something I made up! When I was 10, my dad and brother took me skiing down a trail in Maine with a sign that read something like, "Warning: Death and catastrophic injury have occurred. Ski with caution." I whizzed right past, but then I heard them talking about it and stopped. They wouldn't tell me what it said or let me go back and read it until after we'd made it down, because I would have freaked! Sam feels the same way, but she winds up having a blast. And when she falls, she's got a hot, sexy Ski Patrol man right there to help her up.
Please tell us a little about the characters in your book. As you wrote your protagonist was there anything about them that surprised you?
The heroine, Samantha Kane, is such a badass. She's the CEO of a billion-dollar company, and she's had to be tough as nails to get where she is. But Sam also has a soft side. She's still mourning the death of her father and struggling with the pressure she faces. Sam would be the first to admit she's made mistakes. When she first meets Austin, she doesn't immediately tell him that she's come to Gold Mountain to buy his land—land he doesn't want to sell. I love watching Sam grapple with what she's done as she and Austin get closer. She's forced to think about who she is and who she wants to be, and she doesn't shy away from that painful challenge. I really admire that about her.
Austin is rugged, sexy, and totally his own man. He was the best racer on the U.S. Olympic team, until an accident took him out of the spotlight. He's now made a home for himself in Gold Mountain, where he coaches Olympic hopefuls on a high school girls' racing team and works for Ski Patrol. Austin knows Kane Enterprises is trying to buy his land to convert into condos, and he's dead set against it. I love how principled he is and the fact that he's dedicated his life to helping others. But like Sam, he comes to learn that taking such a hard line can sometimes be detrimental, and that it's okay to think about what he wants every once in a while. I was really focused on Sam's character development when I was writing, and I loved the surprise of realizing the story is just as much about how Austin grows and overcomes the parts of his past that had been holding him back.
If your book was optioned for a movie, what scene would you use for the audition of the main characters and why?
After Sam and Austin meet, they run into each other at the local watering hole. Throughout the scene, we can feel their incredible attraction and the deeper desire to open up to each other. But the reader knows neither character is being truthful. Sam hasn't told Austin why she's in Gold Mountain. Austin has been withholding facts about his life, too. Underneath the flirty banter, there's a lot going on. I'd want to see the actor and actress encompass all that in one scene!
"I own some land that I got for cheap when I moved here. Nothing huge," he added, lest she get the wrong idea. "But Kane Enterprises wants to buy a chunk of it to turn into condos. Let's just say 'over my dead body' isn't an exaggeration."
"They must be offering a good buyout, though," Sam countered. "I mean, I'm sure the people at the company aren't unreasonable. There's nothing that could change your mind?"
She cocked her head at him expectantly, but Austin shook his head. "I'm not for sale."
Sam was about to respond when her phone buzzed. She pulled it off the table and angled it down as she scrolled through the message. Austin thought about his indecision in the lodge, how if it wasn't for her showing up tonight he would have let her get away. He leaned across the table.
"Is that your boyfriend?" he asked.
"What?" Sam looked up.
Austin nodded toward the phone. "Just wondering who the lucky guy is who's got your attention tonight."
She made a face. "You should know I'm in a long-term relationship with my job. But don't worry. We're not monogamous."
She made a show of darkening the screen and sliding it into her bag behind her. "Out of sight, out of mind."
So no boyfriend, and intentions that couldn't be clearer. The look she gave him, a half smile, her head tilted so he could see the soft side of her neck, the arc of her jaw, her hair spilling over her shoulder…
What do you want people to take away from reading this book?
This is such a great question! I want readers to feel like they were transported to a gorgeous winter wonderland where they got to race down a mountain, hang out and have a beer or hot cocoa with their best friends, and root for the perfect couple to get together. And yeah, I'll say it—this is a hot book, and I definitely want readers to be turned on!
MAKE ME STAY is the story about how Sam and Austin fall in love, but it's also about how they come to be their best selves and live the lives they've always wanted. Not the lives they think they should have, or the lives other people expect of them, but the ones that will make them happiest. Ultimately that's what I want readers to take away—that relationships take trust and vulnerability and a whole lot of growth. But in the end, it's so worth it to be with the person who makes you most fulfilled.
What are you currently working on? What other releases do you have planned for 2016?
MAKE ME STAY is the first book in the Men of Gold Mountain series, so currently I'm working on the rest of the series! MAKE ME BEG, Connor and Mack's story, will be coming out in early 2017. The next two books, MAKE ME WANT (Abbi and Tyler's story) and MAKE ME YOURS (Claire and Ryan's story) will be out later next year. Each story can be read as a standalone and has its own HEA, but we get to reconnect with this awesome group of friends in every book, because I'm sure I'm not the only one who hates goodbyes. I wanted to set each of the Gold Mountain books in a different season, so MAKE ME STAY is the winter book and when we come back in book 2, it'll be spring in the mountains. Get ready for wildflowers!

Thanks for blogging at HJ!
Giveaway:

A signed paperback of MAKE ME STAY by Rebecca Brooks
To enter Giveaway: Please complete the Rafflecopter form and Post a comment to this Q:

What do you love most about sexy athlete heroes? Is it the discipline? The stamina? Those rock-hard abs? And what's your favorite sport for an athlete hero to play?
Excerpt from Make Me Stay:
Sam swiveled to look behind them at the height they'd climbed. It was a rookie mistake. Her stomach dropped at the sight.
"You can do this, Sam. You're the boss." Austin put a hand on her knee, and Sam almost gasped out loud. Now was when he decided to tell her he knew what she was hiding?
But he flashed a grin and she realized it was just an expression, a way to pump her up before the big run.
There was no way he'd be here like this, touching her leg, grinning at her, if he so much as suspected who she was. The thought was reassuring—her secret was safe.
Too bad his trust made her feel even worse.
But he was right, wasn't he? She was the boss. Whether she wanted it or not, this was her show. "Damn straight," she murmured, adjusting her gear over her face as they got to the top.
"That's my girl," Austin said and pushed off quickly from the lift, making her scramble to catch up, because what the hell did it mean that she was his girl when all they'd done was kiss? She had to stop this, she had to come clean, she couldn't take another second before she—
But then she was standing over the edge of the bowl, and all the words leaked from her brain.
"Don't look at the sign," Austin instructed.
"What sign?" Sam asked, whirling around to see what she'd missed.
"Don't," he repeated, using his pole to nudge her away. But it was too late—she'd seen. Maybe not the whole thing, but the words "caution" and "catastrophic" had a way of jumping out.
"Austin," she pleaded.
"Don't even think about telling me you can't."
"Are you this mean to your students? Because if I'm the boss then I'm firing your ass."
He slid slowly down along the long spine that ran from the top of the chairlift over the lip of the bowl, but he kept his eyes on her. "I'll do something to your ass, too."
Hidden by her face mask, Sam's jaw dropped. "What did you say?"
He shrugged. "Guess you'd better come and find out."
"You are one dirty bastard," she accused, but it worked. It got her to push off from where she'd been standing, paralyzed, and follow him along the ridge.
When Sam stopped beside him, he grabbed her waist and drew her near, their skis overlapping, his hips pressing close enough to make her heart pound from something other than fear. He leaned in, his lips next to her face, whispering as another skier whizzed past, "Oh, sweetheart. You have no idea."
Excerpt. © Reprinted by permission. All rights reserved.

Book Info:
Samantha Kane is about to solidify her father's legacy by developing sleepy Gold Mountain into the most profitable ski resort in the country. There's one man standing in her way though. One very sexy, rugged man. When she shows up to convince Austin Reede to sell, she has no intention of hiding her identity. But with a body like his, she'll take a few risks to get closer.
Austin was the fastest skier on the U.S. Olympic team, until he shattered his knee. Gold Mountain became his refuge—and now Kane Enterprises is threatening that home. When he meets Sam, he has no idea she's the one to blame, he just knows the attraction between them is one he hasn't felt in years. A scorching hot one-night stand is just what he needs. Little does he guess that it will change everything…
Book Links:

Meet the Author: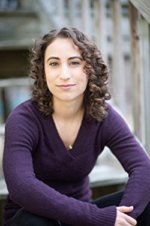 Rebecca Brooks lives in New York City in an apartment filled with books. She received a PhD in English but decided it was more fun to write books than write about them. She has backpacked alone through India and Brazil, traveled by cargo boat down the Amazon River, climbed Mt. Kilimanjaro, explored ice caves in Peru, trekked to the source of the Ganges, and sunbathed in Burma, but she always likes coming home to a cold beer and her hot husband in the Bronx. Her books are about independent women who leave their old lives behind to try something new–and find the passion, excitement and purpose they didn't know they'd been missing.
Website | Facebook | Twitter | Instagram | GoodReads |