Today it is my pleasure to welcome Harlequin Desire debut author Kat Cantrell to HJ
Kat is the 2011 Harlequin SYTYCW Winner | 2012 RWA® Golden Heart® finalist. Kat, welcome to HJ! Congrats on a great debut!
Thanks! I'm happy to be here.
Kat for all of my readers who may not be familiar with your work, could you tell us a bit about yourself and your journey to being a romance author?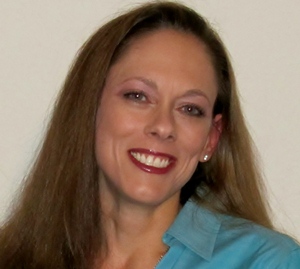 Sure! Once upon a time, I started writing a book and bam—seventeen years later, I finished it! And it was a mess. Some might consider that all the discouragement needed to embark on a nice career in postal services or cat grooming. I, on the other hand, was convinced I'd been called to write. My wonderful husband agreed we could live hand-to-mouth for a while as I combined being a stay-at-home-mom with learning everything I could about how to become published. For my second foray into the written word, I targeted Harlequin Desire. I finished the manuscript in two months and that book went on to final in the New Voices competition, but was ultimately rejected. Fast forward two very long years, and I entered my fifth manuscript in Harlequin's SYTYCW competition. On February 14th, 2012, I got The Call from Harlequin saying I won! My editor bought that book and six more since then.
Tell us about the 'CALL' from Harlequin and how has your life changed since then?
Well, I knew the winner of the competition would be notified that day, so I was glued to my phone all morning. By lunchtime, I decided the call had surely gone out so I tried to forget about—but around 1:30, a 212 area-code popped up on my caller ID and my eyes about fell out of my head (all aspiring authors know what a 212 area-code means: a call from New York!). It was Stacy, my editor, and honestly, after she said I won, I think my brain froze. I barely recall what she said other than she liked the hero of my book and he reminded her of Matthew McConaughey, which is who Lucas is physically based on. I took that as a sign we were meant to work together! It's been a blast since then. It's a dream come true to be an author and I've been working towards this career for a long time. The best way my life has changed is I tell my kids they can achieve their dreams…and they believe me!
What is your writing process like, what comes first, characters or story?
Honestly, it's a combination of both. I start with a kernel of an idea for what kind of story I want to write, like I knew I wanted to do a marriage of convenience story for Marriage With Benefits. But then I had to decide what sort of people in today's world would do such a thing. I worked on getting to know Lucas and Cia and as their personalities developed, the story evolved from there. For example, Cia does everything fast, even getting dressed. Later in the story, Lucas gets major points for noticing she has mismatched earrings—because no one has ever cared enough to pay attention. The characters and their core personalities have to drive the story; otherwise, it's not a satisfactory romance.
What's your favorite Romance Novel? I know this is a tough ask 😉
Oooh, that is tough—I'm going with Birthright by Nora Roberts. It's a brilliant story about identity which is my favorite theme, but it's expertly woven around an old child kidnapping case and the current discovery of a major anthropological site. So as the heroine is digging up bones, she's also discovering who she is underneath the layers and examining where her marriage went wrong. Love it.
What are you currently working on? What can we expect from you in the future?
I'm writing Matthew's story, Lucas's brother in Marriage With Benefits. I have to tell you that I loved writing Lucas…but Matthew's journey really tugged at my heart. Look for his story next year. In the meantime, I have a new release in March, called THE THINGS SHE SAYS about a small town girl and a sexy film director. The grovel scene at the end is one of my favorites. It's available NOW through eharlequin.com or for preorder through all online retailers. I have two more releases this year. To stay updated, check out Facebook and my website.
Let's talk about your new debut release 'Marriage with Benefits', If you had to sum up the book for the reader here…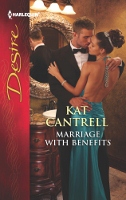 Cia needs a divorce. Lucas needs a reputation overhaul. A fake temporary marriage is the answer, until the divorce Cia needs complicates their unexpectedly real relationship. Also, there's a scene with a countertop you won't want to miss…
What sparked the idea for the book?
I can't say that any one thing sparked the idea. I knew I wanted to write a marriage of convenience and it all stemmed from that.
If you had to pick your favorite scene from 'Marriage with Benefits'
It's definitely the scene where Lucas finally breaks down Cia's resistance. It was the first time I'd written an entire chapter from the hero's point of view and I love how it all came together.
Who would play Cia and Lucas in the movie version of your book? And why?
I always had Paz Vega and Matthew McConaughey in mind. I cast my books before I ever start writing them so I can have the character's physical traits in my head. Harlequin's art department did a fantastic job of capturing Cia and Lucas for the cover, by the way.
Giveaway: A copy of 
Marriage with Benefits
To enter giveaway: Please complete the Rafflecopter form below and post a comment to this Q:
Cia needs a temporary marriage to access her inheritance so she can open a women's shelter in her late mother's honor. What would you consider an important enough reason to enter into a marriage of convenience (either for you personally or a character)?
Would you please share an excerpt from 'Marriage with Benefits'
Since you asked about my favorite scene, I'll include an excerpt from it:
She smacked him on the arm without any real heat. "You're unbelievable. I'm not having sex with you simply because we've been forced into sharing a room."

Touching him on purpose. Would wonders never cease? He caught her gaze. "Then do it because you want to."

Her frame bristled from crown to toe, and the sheet slipped down a few tantalizing inches. "I don't want to, Wheeler! You think you're God's gift to women and it never occurs to you some of us are immune to all your charm and…and—" her hungry gaze skittered over his chest, which he had not hidden under a sheet mummy-style, like she had "—sexiness. Stop trying to add another notch to your bedpost."

Could she have protested any more passionately? "Okay."

"Okay?" One eye narrowed and skewered him. "Just like that, you're giving up?"

"That was not an okay of concession. It was an okay, it's time to change the subject. Roll over."

"What? Why?"

A growl rumbled through his chest. "Because I said so. You need to relax or you'll never go to sleep. If you don't go to sleep, you'll keep arguing with me, and then I won't sleep. I'm just going to massage your shoulders. So shut up and do it."

Warily, she rolled, and he peeled the sheet from her as she spun, resettling it at her waist. Tank top with spaghetti straps. Not the sexiest of nightclothes, but when he lifted the dark curtain of hair away from her neck, the wide swath of bare skin from the middle of her back up to her hairline pleaded for his touch.

So he indulged.