Today it is my pleasure to Welcome author
Beth Ciotta
to HJ!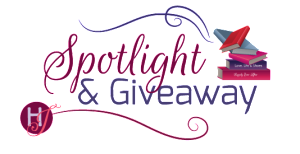 Award-winning author Beth Ciotta presents Marry Poppins, the third book in the contemporary fairy tale series—Impossible Dream—celebrating hope, love, and the magic of the human spirit!
Please summarize the book for the readers here: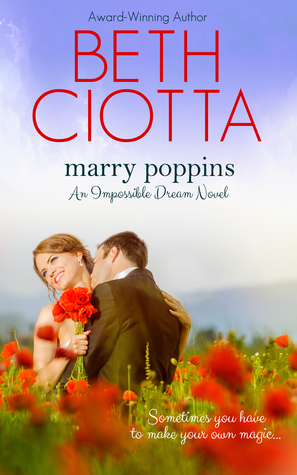 It's hard for me to summarize my books. I tend to rattle on. But I ran across a line in a reader's review—a line I adore—that conveys the heart of the story in very few words.
"I loved this story for its positive message of love, forgiveness, bravery, being true to yourself, and valuing family."
To which I'd add… MARRY POPPINS is a modern-day fairy tale revolving around flawed people and complicated relationships. What "I" love about it is that there's a fair amount of humor with the angst. A page-turning dramedy. My favorite kind of escapism!

Please share the opening lines of this book:
Georgina Poppins waffled through life like a leaf caught in the wind. Settling every so often, with a man or a job, then being swept back up into the chaos. At first, she took the constant upheaval in stride.
Please share a few Random facts about this book…
MARRY POPPINS was inspired by the children's classic, Mary Poppins, by P.L. Travers. The result: A nanny arrangement that leads to a marriage-of-convenience.
Georgie Poppins and Bryce Morgan (the heroine and hero) are not only the nicest people in Nowhere, Nebraska, they are also the two unluckiest souls in the county. Can you say a recipe for disaster?
Some of the mystery behind the matchmaking site Impossible Dream is finally revealed.
This story not only sets up book 4—NO PLACE LIKE NOWHERE—it inspired an idea for a continuation of the series beyond book 5.
Please tell us a little about the characters in your book. As you wrote your protagonist was there anything about them that surprised you?
Georgie Poppins comes from a dysfunctional family. It's left her yearning for a joyful home life with a loving husband, complete with children and all that entails. Although she bumbles countless jobs and relationships, she is resilient, resourceful, and an optimist at heart. When fate and then a matchmaking company bobble her dream of an instant-family, Georgie pounces on an unexpected opportunity and makes her own magic. Unfortunately, when the stakes are at their highest, Georgie's confidence flags.
Former pro-football player and present bar owner, Bryce Morgan has suffered a long streak of misfortune. He's one of those people who constantly puts the needs of those he cares about ahead of his own and as a result his once hefty bank account is nearly depleted. In addition, he's spent the last several years ignoring his own aspirations in order to care for friends and family. When he's finally on the verge of reclaiming a career in sports, fate intervenes once more. Jaded and plagued with guilt regarding deceased sister, Bryce wrestles with his darker side while taking advantage of Georgie's goodness in order to reclaim a modicum of fame and fortune.
As you wrote your protagonist was there anything about them that surprised you?
Bryce (the hero of this story) definitely surprised me. He wasn't nearly as selfless and grounded as I believed him to be. He was, in fact, quite flawed.
The First kiss…
"Are you sure you don't love her? Maybe you're just ticked at her for jilting you. Maybe the jetlag messed with your senses. I can't believe you'd marry someone just to get back in the limelight. It's not you, Bryce."
"I don't love her, Georgie. I could kiss you right now and I wouldn't feel a lick of guilt."
"Are you sure?"
It was a rhetorical question—her head was spinning—but he took it literally. He kissed her—on the bed, in the dark. Not just a brush of the lips, but a melding of mouths and a hint of minty tongue.
Oh, my God. Oh, my God.
He eased away and it was all she could do not to follow.
"Feeling guilty?" she squeaked in the uncomfortable silence.
"No. But I'm thinking you're right about the jetlag messing with my senses." He reached around her and switched on the light. "Sorry about that."
Did any scene have you crying or laughing (or blushing) while writing it?
Is it awful that I found humor in my heroine's most humiliating moment? Here's a very small snippet of lengthy humorous, I mean heart-tugging, scene.
Georgie (ah, yes, that was her name) blinked and winced—her dry lids scraping over her bleary eyeballs, her mushy brain clearing just enough to remember three things.
She'd spent the first third of the twelve-hour flight battling extreme anxiety, the second third puking into an airsick bag or the teeny toilet in the tiny lavatory, and the last third zonked out on exhaustion and meds.
The only thing that would have made that flight more hellish was if they had crashed into the Atlantic Ocean.
If your book was optioned for a movie, what scene would you use for the audition of the main characters?
I think I'd choose their first scene together as it reveals their true nature and slightly awkward relationship… as well as their chemistry. Here's a small sample.
"Why do you need a place to live?"
"I, um…" Georgie straightened her spine. This admission did not come easy. Worse it summoned childhood memories that filled her with shame. Just say it! "I'm getting kicked out of my place."
"Why?"
"I'm having financial issues."
"I've been down that road."
"I'm a hard worker, Bryce."
"I know that."
"I'm a responsible person." I'm not my mother.
"I know that, too."
Summoning calm, she clasped her hands in her lap. She'd made some bold moves in her life, but this was a doozy. "I'm going to make you an offer you can't refuse."
He leaned back and crossed his arms and she swore she saw his lip twitch. "Dazzle me, Lou."
If you could have given your characters one piece of advice before the opening pages of the book, what would it be and why?
Don't doubt your inherent goodness or second-guess your heart.

What are you currently working on? What other releases do you have planned for 2016?
I'm presently working on NO PLACE LIKE NOWHERE—the 4th book in the Impossible Dream series. As you can probably guess the inspiration comes from The Wizard of Oz. Let's just say this will be the most "adventurous" of the ID tales and I'm having a blast writing it. This story is slated for release this summer.
Also scheduled for this year is the launch of a supernatural suspense trilogy—The Elite Society of Characters Assassins. Book one is entitled—THE ASSASSIN'S PRODIGY. I'm crazy about this new and additional direction in my career and look forward to sharing these adventurous tales with readers.

Thanks for blogging at HJ!
Giveaway:

Ebook of BEAUTY AND THE BIKER (Series book one) – Gifted via Amazon.
To enter Giveaway: Please complete the Rafflecopter form and Post a comment to this Q:

Impossible Dream.com is a 'magical' internet company that matches applicants with their most avid desire. If you were applying, what would be your 'impossible dream'? And remember… reach for the stars!
Excerpt from Marry Poppins:
"I should go."
"Where?"
"Anywhere. I need to walk this off."
It was all she could do to stay seated, to feign calm. He looked gorgeous and miserable and she wanted to tackle him to the floor. "Walk what off?"
Bryce palmed the back of his neck and rubbed. He blew out a breath. A tense breath. A really tense breath.
Georgie practiced extraordinary patience.
"That dress. Those shoes. You. The past few days." He stuffed his hands in the pockets of his trousers, studied the toes of his boots.
Georgie waited.
"You look hot, dammit."
Her pulse kicked. If only he didn't sound so disappointed. "Thank you. I think."
"I can't be here. This—and don't pretend you don't know what I'm talking about—can't happen."
Heart pounding, Georgie took a leap of faith. Enough patience. Time to initiate derring-do. She rose to her bare feet and closed the distance between them. "Okay. No pretending. Let's face this head on." She inched closer, pressing her body to his, acknowledging his oh-so-noticeable package. "Why can't this happen?"
He remained frozen, staring down at her in stoic silence.
"Because I'm Ryan's sister?" she prodded. "Because you're on the rebound? Because you don't love me and you don't want to complicate matters with meaningless sex? Because you're conflicted about the twins and your future and you need me to be there for them and for Arlo so you can honor your charity commitments and pursue whatever?"
She rattled off everything she could think of because there wasn't one forthcoming bone in Bryce's infuriatingly hunky body. The man guarded his innermost thoughts as if they were a flipping national secret.
He worked his jaw. "Yes."
"To what?"
"To everything."
She wanted to punch him—the big stubborn, noble, ex-jock. "What if I told you meaningless sex is all I'm interested in? What if I told you I have no intention of bailing on your nanny job—no matter if this happens or not—because that job is the only thing keeping me afloat until my dream job comes through. Which—in case I didn't mention it before—should be soon."
If she said it often enough, maybe it would happen. Maybe she'd get that golden email from Impossible Dream alerting her of a wondrous opportunity. As it was, the only notices she'd been getting were from bill collectors.
Jerking her thoughts back to pleasant ground, Georgie dug in. "Here's the thing. Ignoring this attraction won't make it go away, Bryce. Addressing it might. If it helps," she lied, "I meant what I said that day at Grace Chapel. This isn't a matter of the heart. This is purely physical."
And that was about all she could muster in the derring-do department without sacrificing her pride.
Bryce closed his eyes and cursed.
When he reached for his jacket, Georgie turned her back. He was leaving. Fine. "Go for your walk. Forget I said anything," she said while fumbling with the zipper at the back of her dress. "I'll be in bed by the time you get back, sleeping this off."
She heard the door open…
Don't cry. Don't cry. Do. Not. Cry.
…and shut.
"Dammit," she swore when the zipper wouldn't budge and her temper overflowed.
"Screw it." Bryce cupped her shoulders and turned her in his arms.
He'd changed his mind about leaving! He was touching her, holding her, and (Oh, God. Oh, yes.) kissing her!
Her anger melted. Her brain melted. Her knees went all wobbly and the little girl in her, the girl who'd once believed in true-heart-stopping-love, whooped with I-told-you-so joy.
Georgie poured a lifetime of longing into this kiss.
And (thank you, thank you, thank you) Bryce melded against her, holding her steady as the world fell away. One hand cradled her head, his fingers tangling in her hair. The other hand caressed her back as he kissed her…and kissed her…and (holy smokes) kissed her. The zipper easily gave way (How did he do that?) sliding lower and lower until he slipped his hand between the willowy material and her lacey black panties and palmed her bare butt.
Desire pulsed between her legs as she loosened his tie and jerked at his shirttail. She moved fast, fretting he'd succumb to second thoughts. She wanted this. She wanted Bryce. The down-to-earth jock who'd shined throughout high school and dazzled in his years as a pro. The guy who'd bailed his dad out of a financial crisis, not once, but twice. The man who'd paid his employees out of his own pocket when his business slid toward ruin. The man who'd forfeited his gorgeous, well-connected fiancé rather than abandon his orphaned kin.
She'd never known anyone kinder (a massive turn-on) or more resourceful (also sexy) and if this was to be their one and only time she'd be damned if she'd flub it.
To Georgie's immense pleasure, Bryce moved at his own feverish pace. Deft fingers released her zipper and clasps. Soon after, his trousers puddled on the floor along with her dress…and bra…and panties. Followed by his shirt and tie.
Naked. With Bryce Morgan.
Hellz, yeah.
Book Info:
When fate bobbles your dream, sometimes you have to make your own magic….
She wants a family. He needs a wife. A marriage-of-convenience solves a myriad of problems for unlucky Georgie Poppins and down-on-his-luck Bryce Morgan. Falling in love wasn't part of the bargain so no one is more surprised than Georgie and Bryce when sexual sparks ignite a full-blown romance. Unfortunately, as love swells, trouble mounts, including a glitch at Impossible Dream.com–an Internet company designed to match people with their most avid desire. Maybe Georgie and Bryce weren't meant to be after all.
Buy Links:  Amazon | B & N | iTunes | Kobo


Meet the Author: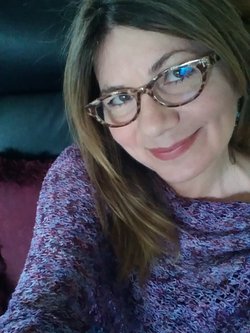 Beth Ciotta is an award-winning author who specializes in quirky romantic adventures. Dubbed "fun and sexy" by Publishers Weekly, her work includes contemporary, historical, and paranormal romantic fiction. Beth lives in New Jersey with her husband, two zany dogs, and a crazy cat.

A retired professional performer, Beth now pours her artistic passion into her writing. To learn more about her colorful life, visit her website at www.bethciotta.com
Author Links : Website | Facebook | Twitter | Goodreads