Today it is my pleasure to Welcome romance author
Karen Rose Smith
to HJ!
If you gave the characters from this book an opportunity to speak for themselves, what would they say about you?
Jazzy would say that I'm young at heart!
Brooks would say that I love animals, especially cats, as much as he does. He would give me lots of info for my cat blogs at Cats, Roses and Books.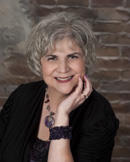 Let's talk about your newest release: Marrying Dr. Maverick
If you had to summarize the book for the readers here
Readers could consider MARRYING DR. MAVERICK as New Adult Fiction. Jazzy is finding her own way and encounters lots of "firsts" in the life she finds in Rust Creek Falls and the love she falls into with veterinarian Brooks Smith. But I consider this book a happily-ever-after romance.
Please tell us about the characters in your book?
Brooks and Jazzy have a nodding acquaintance but start to get to know each other one night at the Ace In The Hole after Brooks has had a fight with his dad (also a veterinarian) about his health. Brooks cares deeply about his dad and the animals he treats. He decides to set up a rival practice to take some workload away from his father. He hires Jazzy as his assistant and when his day's health crisis occurs, he asks Jazzy to enter a marriage of convenience so his dad will see he is settled and will let him take over his practice. Of course their marriage turns out to be not so platonic and not so convenient! Because…Jazzy and Brooks fall deeply in love.
Was it love at first sight for your characters? If not what was the pivotal moment of change?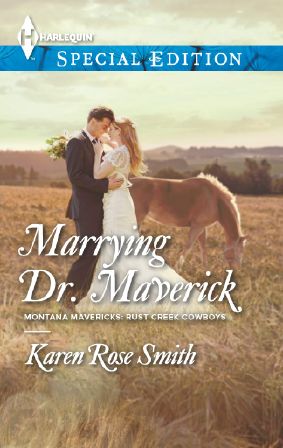 Jazzy is in her early twenties and looking for a life separate from her large family. She wants to make decisions on her own without their influence. Volunteering in Rust Creek Falls after the flood is her way of finding her future.
Brooks was scarred by his first serious relationship. His dad doesn't know the whole story because Brooks is too proud to tell it. However, his dad won't turn his practice over to Brooks until Brooks is married. Although Brooks is strongly attracted to Jazzy as well as likes her, he's an honorable man and doesn't want to cross the line. He's trying to do what's best for everyone.
They were attracted to each other at first sight but fighting it. They fell in "like" and didn't realize how deeply they were falling in love. The pivotal moment for Jazzy was when Brooks asked her to marry him. The pivotal moment for Brooks was when they made love.
If your characters could go back in time and change one thing what would it be? Why?
They wouldn't change anything because each step on the path to falling in love was a moment to savor.
What scene did you have the most fun writing? Why?
I had the most fun writing the wedding scene. Each "first" brought back memories.
Snippet:
"I now pronounce you husband and wife." In a low voice, he said to Brooks, "You can kiss her now."

Well, of course, they had to kiss. They had to show everyone they meant what they'd said…the promises they'd made.
Brooks's arms went around her and there was only a moment of hesitation before he bent his head to her. His lips found hers unerringly as if this had been a long time in coming. She certainly felt as if it had, but then maybe he was just determined to get it over with. Yet as his lips settled on hers, it certainly didn't seem as if he wanted this kiss over with quickly. This meeting of lips took on more than a perfunctory air. It went on longer than she thought it would. In fact, she didn't know how long it went on because she lost track of time and place and the fact that there were guests watching them.

Apparently Brooks forgot too because his arms held her a little tighter and he didn't raise his head and break their kiss until the minister cleared his throat.
What scene was the hardest to write? Why?
The toughest scene to write was the "will you marry me?" scene because I had to make it believable!
Snippet:
A nurse bustled into the room to check Barrett's IV and they all went quiet. But as she began to take Barrett's blood pressure, Barrett waved his son away. "Go! Go home. I need to rest. I'm going to be just fine."

Brooks looked as if he wanted to go to his father, sit beside him, convince him to do what was best. But Jazzy knew Barrett was in no mood for that now. She gently touched Brooks's elbow. "Let's let him rest for now. We can come back."

She could see the torn look on Brooks's face. But when he looked at his dad and Barrett stared back defiantly, Brooks gave a resigned sigh. "All right, we'll leave for now. But I'll be back."

"Famous last words," Barrett muttered. "Go take care of your own life and let me take care of mine."
Outside the room, Brooks stopped in the hall. He suddenly erupted, "He makes me want to put my fist through the wall."

"You don't need a broken hand on top of everything else," Jazzy reminded him.

Brooks studied her, went silent, studied her again. "He's going to die if he keeps up what he's doing."

"Brooks, all you can do is encourage him to do what's healthy. You can't do it for him."

Brooks stared down the hall, at the nurses' desk, at the tile floor, and the clinical surroundings. Then he looked Jazzy straight in the eye. "Will you marry me?"
How did your character spend the week just before the story starts?
The week just before the story starts, Jazzy is volunteering wherever she is needed to help with the flood clean up. Brooks is working hard in a group veterinary practice in nearby Kalispel as well as still treating animals hurt in the flood.
Who would you cast in the role of your characters if your book was optioned for a movie?
Brittany Snow would play the role of Jazzy and Richard Tanne would play the role of Brooks.
What are you currently working on? What other releases so you have planned for 2013 into 2014?
In December my first Caprice De Luca home stager mystery STAGED TO DEATH will be released. i'm having such fun with the twists and turns of the mystery puzzle as well as the personality of my sleuth Caprice. Book 2 in the series, DEADLY DECOR, is scheduled for June 2014. In addition, I'm working on Book 2 of my Mommy Club series for Harlequin Special Edition and I hope that will be released in 2014.
Thanks for blogging at HJ!
Giveaway:

An autographed copy of MARRYING DR. MAVERICK and an autographed copy of HER SISTER
To enter Giveaway: Please complete the Rafflecopter form and Post a comment to this Q: What is your favorite setting for a romance? Why?

Except
Jazzy gazed at Brooks in stunned silence. Her heart was tripping so fast she could hardly breathe. Had he asked her to do what she thought he asked her to do? Marry him?
"Can you repeat that?" she asked haltingly.
He ran his hand down over his face, then looked at her as if maybe he should have kept his mouth shut. "I asked you to marry me. I know you think I'm absolutely crazy."
"No…" she started and didn't know quite how to finish or where to go from there. All she knew was, the idea of being married to Brooks Smith made her feel as if she was on top of a Ferris wheel, toppling over the highest point. "I just wanted you to repeat it so I know I wasn't hearing you wrong. You want to marry me?"
He took her hand in his and looked deep into her eyes. "This isn't a joke, Jazzy. I'm not out of my mind. Really. But I need to solve this problem with my father. The only way he's going to let me in on the practice, the only way he's going to rest and stop wearing himself down, is if I'm really settled. I thought he was bluffing up to this point. I truly did. But he's not. Something is making him want this for me. A rival practice seems to have made the problem worse. So I can only see one solution. I have to give him what he wants."
"I don't understand," she said very quietly, his assessment not making her feel so tipsy any more.
"He wants me to have a wife so I need a wife. The way we've worked together the past week, I just know you'd be perfect."
"So you really do want me to marry you?"
"It wouldn't be a real marriage."
When he said those words, she found herself amazingly disappointed. How stupid was that?
He squeezed her hand and went on. "We would stay together for a year. Because you'd give me that year out of your life, I'll deed over the land my grandmother left me. You can have the ranch you've always wanted, rescue horses, maybe even earn that business degree."
Suddenly Jazzy realized she was the one who must be crazy. She didn't want a ranch as much as she wanted a life with Brooks. She was falling for him, and she was falling hard. Working beside him for a year, living with him for a year, she'd be altogether gone. On the other hand, if they actually fell in love, maybe he'd change his mind about not wanting to stay married. On the other hand, if their relationship didn't work out, she'd have an out.
Living with Brooks, eating breakfast with him, working in the office with him, spending evenings with him. What was she thinking?
"Think about it, Jazzy. I'll show you the land. It's a great place for what you want to do. Imagine how long would it take you to save up to buy your own property."
"I don't even know if I could do it in ten years," she murmured.
"Exactly. We'd both be getting exactly what we need."
The longer Jazzy looked into Brooks's eyes, the longer he told her all the reasons this would work, the more she believed him. She thought about his dad in that hospital bed and how this fake marriage could possibly set his mind at ease. Really, they'd be saving his life.
"Maybe you should think about this a little while," she said.
"I don't need to think about it. I'm not usually an impulsive person, but when I see the solution to a problem, then I take it. You're my solution, Jazzy. We can make this work. We like each other. We respect each other. We'd look at this as a partnership."
Yes, they would. It would be a bargain…a good deal. They'd each be getting something they needed. She'd definitely be moving her life forward.
Author Bio
Award-winning author Karen Rose Smith was born in Pennsylvania. Although she was an only child, she remembers the bonds of an extended family. Since her father came from a family of ten and her mother, a family of seven, there were always aunts, uncles and cousins visiting on weekends. Family is a strong theme in her books and she suspects her childhood memories are the reason.
In college, Karen began writing poetry and also met her husband to be. They both began married life as teachers, but when their son was born, Karen decided to try her hand at a home-decorating business. She returned to teaching for a while but changes in her life led her to writing romance fiction. Now she writes romances and mysteries full time. She has sold over 80 novels since 1991.
Presently, she is hard at work on a series for Harlequin Special Edition as well as the Caprice De Luca home stager mystery series for Kensington Books. When she isn't writing, she cares for three rescue cats, gardens, and cooks. Married to her college sweetheart since 1971, believing in the power of love and commitment, she envisions herself writing relationship novels, both romance and mystery, for a long time to come! You can connect with me here: Website | Facebook | Twitter |