Today it is my pleasure to Welcome romance author
Kat Cantrell
to HJ!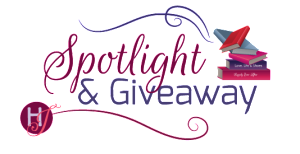 Hi Kat and welcome to HJ! We're so excited to chat with you about your new release, MATCHED TO HER RIVAL!
Thanks Sara! Feels like I was just here… (I was just here last month!)
Please summarize the book a la Twitter style for the readers here: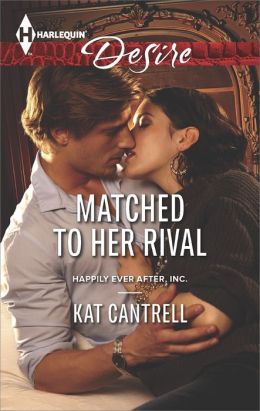 When a cynical media mogul accuses a matchmaker of fraud, she challenges him to become a client. Except her supposedly infallible software spits out her name as his perfect match.
Please share the opening line of this book:
In the media business—and in life—presentation trumped everything else, and Dax Wakefield never underestimated the value of putting on a good show.
* I love this opening line because Dax is all about smoke and mirrors. You don't get to know what goes on behind his curtain…which is why Elise is so perfect for him. The curtain doesn't even exist to her.
Please share a few Random facts about this book…
1. Elise drives a Corvette. Because that's the car I want. 🙂
2. The ending takes place at a football game. I had to do SERIOUS research on that because I haven't watched a football game in years and years.
3. All of my books reference the number forty-seven somewhere. This is the first one where I used it as a time reference. As in, "By nine forty-seven, he'd participated in three conference calls…"
Please tell us a little about the characters in your book. As you wrote your protagonist was there anything about them that surprised you?
Elise and Dax both have psychology degrees. Honestly, I didn't know that until they told each other. I also didn't know Dax was a former Calvin Klein underwear model until he mentioned it to Elise. This was one of those books where I just dictated the dialogue as the characters argued in my head. And yes, I'm aware how crazy that sounds. 🙂
What, in your mind, distinguishes this book from other books out there in the same genre?
The matchmaker meeting her match is a common theme for sure, but my people are totally unique. I had a lot of fun writing their story and I love their banter. Plus the chocolate chip scene is pretty good if I do say so myself. 🙂
The First kiss…
Before she could blink, his head inclined and his lips trailed across hers, nibbling lightly, exploring, teasing, until he found what must have been the angle he sought. Instantly, their mouths fused into a ragingly hot kiss.
Elise's long-dormant body thundered to life and broke into a rousing rendition of the Hallelujah Chorus.
His hands cupped her neck, tilting her head back so he could take it deeper. Hot and rough, his tongue slicked across hers, and she felt strong responding licks deep in her core. A cry rose up in her throat and came out as a moan.
Those strong and deft hands drifted lower on her back, dipping under the hem of her sweater, spreading across her bare skin at the arch of her waist.
Stop right there.
He did.
She really wished he'd kept going.
They both shifted closer, twining like vines. Then he pushed with his palm against the small of her back and shoved her torso into his. Oh, my, it was hard against the roused tips of her breasts, which were sensitive enough to feel him through layers of cloth.
This wasn't the PG-rated kiss she'd been thinking about since the almost-kiss of the parking lot. This one had rated R slapped all over it. Fisting great wads of his shirt in her hands, she clung to him as he kissed her, shamelessly reveling in it, soaking up every second.
Until she remembered this was all designed as a distraction.
Did any scene have you crying or laughing while writing it?
Almost all of the scenes between Dax and Elise make me laugh. But I especially like this one. It takes place during their first session together where Elise is trying to get personal information out of Dax so she can match him with someone. But he's not going to give up anything without a fight…
Dax drew out his phone. "Give me your cell phone number." One of her eyebrows lowered and it was so cute, he laughed. "I'm not going to prank call you. If this is going to take hours, we'll have to split up the sessions. Then I can text you if I'm going to be late to the next one."
"Really?"
He shrugged, not certain why the derision in her tone raised his hackles. "Most women think it's considerate to let them know if you're held up. My apologies for assuming you fell into the category of females who appreciate a considerate man."
"Apology accepted. Now you know I'm in the category of woman who thinks texting is a cop-out. Try an actual phone call sometime." She smiled, baring her teeth, which softened the message not at all. "Better yet, just be punctual. Period."
She'd accepted his quasi-apology, as if he'd meant to really convey regret instead of sarcasm.
"Personal questions and punctuality?" He tsked to cover what he suspected might be another laugh trying to get out. When was the last time he'd been taken to task so expertly? Like never. "You drive a hard bargain, Ms. Arundel."
And she'd managed to evade giving out her digits. Slick. Not that he really wanted to call her. But still. It was kind of an amusing turnabout to be refused an attractive woman's phone number.
If your book was optioned for a movie, what scene would you use for the audition of the main characters? 
Definitely their first meet. You can immediately see they've each met their match, but neither of them realize it yet. Elise is in the middle of an interview at Dax's TV station, and he takes over for the women who had been conducting the interview:
A red stain spilled across Elise's cheeks, but she didn't back down. "You're a cynical man, Dax Wakefield. Just because you don't believe in happily ever after doesn't mean it can't happen."
"True." He conceded the point with a nod. "And false. I readily admit to being cynical but happily ever after is a myth. Long-term relationships consist of two people who've agreed to put up with each other. No ridiculous lies about loving each other forever required."
"That's…" Apparently she couldn't come up with a word to describe it. So he helped her out.
"Reality?"
His mother had proven it by walking out on his father when Dax was seven. His father had never recovered from the hope she'd eventually come back. Poor sap.
"Sad," she corrected with a brittle smile. "You must be so lonely."
He blinked. "That's one I've never been called before. I could have five different dates lined up for tonight in about thirty seconds."
"Oh, you're in worse shape than I thought." With another slide of her legs that Dax couldn't quite ignore, she leaned toward him. "You need to meet the love of your life. Immediately. I can help you."
His own bark of laughter startled him. Because it wasn't funny. "Which part wasn't clear? The part where I said you were a phony or the part where I don't believe in love?"
"It was all very clear," she said quietly. "You're trying to prove my business, my life's work, is a sham. You can't, because I can find the darkest of hearts a match. Even yours. You want to prove something? Put your name in my computer."
Double ouch. He'd been bamboozled. And he'd never seen it coming.
Against all odds, he dredged up a healthy amount of respect for Elise Arundel.
Hell. He actually kind of liked her style.
If you could have given your characters one piece of advice before the opening pages of the book, what would it be and why?
That's hard to say–because I wouldn't want them to take the advice or the story wouldn't happen! But if I had to pick something, it's "Never challenge your match. You'll always lose!"
What are you currently working on? What other releases so you have planned for 2014?
I'm currently working on book four of the Montoro's continuity series Harlequin is publishing next year. I'm so excited to be a part of this group of ladies who are writing six stories about a newly-restored monarchy to the island kingdom of Alma. My story is about the sister of the new king and the trouble she's handed when her father demands she enter an arranged marriage–and she falls for her fiance's twin brother! Jules Bennett is writing the twin brother's story and I cannot tell you how great it's been to work with her. I'm a huge fan of Jules, so I'm afraid I've been a little star-struck. 🙂
Thanks for blogging at HJ!
Giveaway:

I'll give away digital copies of all three of the Happily Ever After Inc, trilogy, MATCHED TO A BILLIONAIRE, MATCHED TO A PRINCE and MATCHED TO HER RIVAL, in winner's choice of ebook format.
To enter Giveaway: Please complete the Rafflecopter form and Post a comment to this Q:

Let's have some fun! In Matched To Her Rival, Dax admits to being a former underwear model and I had a great time writing him against the typical model stereotype. I confess, I still think of Mark Wahlberg as an underwear model, no matter how many movies I see him in! Who's your favorite model, male or female, and do you buy the products they advertise?
Excerpt
"Now you've got me curious. What's the going rate for true love these days?"
"Five hundred thousand dollars," she said flatly.
"That's outrageous." But he looked impressed nonetheless. About time she got his attention.
"I have dozens of clients who disagree. I guarantee my fees, too. If you don't find your soul mate, I refund your money. Well, not yours," she conceded with a nod. "You get to put me out of business."
That's when she realized her mistake. You could only find a soul mate for someone who had a soul. Dax Wakefield had obviously sold his a long time ago. This was never going to work. Her code would probably chew him up and spit him out.
She had to get off this stage before all these eyes and lights and camera lenses baked her like a pie.
Rubbing his hands together with something resembling glee, he winked. "A proposition I can't lose. I'm so on board with that, I'll even do you one better than a simple reference. Five hundred K buys a fifteen-second spot during the Super Bowl. If you pull a rabbit out of your hat and match me with my true love, I'll sing your praises right before halftime in a commercial starring moi."
"You will not." She let her gaze travel over his smooth, too-handsome face, searching for a clue to his real intentions.
Nothing but sincerity radiated back. "I will. Except I won't have to. You'll need a lot more than smoke and mirrors to win."
Win. As though this was a race.
"Why, because even if you fall in love, you'll pretend you haven't?"
A lethal edge sharpened his expression. "I gave you my word, Ms. Arundel. I might be a cynic, but I'm not a liar."
She'd offended him. His edges smoothed out so quickly, she would have thought she'd imagined it. But she knew what she'd seen. Dax Wakefield would not allow himself to win any other way than fair and square. And that decided it.
This…contest between them was about her as much as it was about EA International. As much about Dax's views on love and relationships versus hers. If she matched him with his soul mate—not if, when—she'd prove once and for all that it didn't matter what she looked like on the outside. Matching people who wanted to fall in love was easy. Finding a match for a self-professed cynic would be a stellar achievement worthy of everyone's praise.
Her brain was her best asset and she'd demonstrate it publicly. The short fat girl inside who wanted her mother to love her regardless of Elise's weight and height would finally be vanquished.
"Then it's a deal." Without hesitation, she slid her hand into his and shook on it.
Something bold and electric passed between them, but she refused to even glance at their joined fingers. Unfortunately, whatever it was that felt dangerous and the slightest bit thrilling came from deep inside her and needed only Dax's dark gaze to intensify it.
Oh, goodness. What had she just agreed to?
Book Info:
Happily Ever After Inc.—Their business is makeovers and matchmaking, but love doesn't always go according to plan!
She was supposed to match him with someone else…
Elise Arundel won't let anyone compromise her high-profile matchmaking business—certainly not Dax Wakefield, the doubting tycoon determined to prove she's a sham. She'll find the sexy bachelor a perfect mate. But when her foolproof program matches him with her, what's a woman to do but give in to unbridled passion?
Dax can't believe how the former-duckling-turned-swan is making him question his playboy status…and his vow to bring down her company. Could sultry Elise—his enemy!—be the one to change his life from one night only to happily ever after?
Book Links:
Author Bio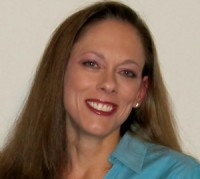 Kat read her first Harlequin novel in third grade and has been scribbling in notebooks since she learned to spell. What else would she write but romance? When she's not writing about characters on the journey to happily ever after, she can be found at a soccer game, watching Friends or dancing with her kids to Duran Duran and Red Hot Chili Peppers. Kat, her husband and their two boys live in North Texas.
Website | Facebook | Twitter |