Today it is my pleasure to welcome romance author
Amy Andrews
to HJ!

So it seems if you're in this biz long enough and have built up enough of a backlist sooner or later they'll start to get re-issued (especially now digital is king!) as "classics". I'm not sure if that means they're ageless or I'm just getting old but, anyway, it's happening with some of my medical titles next week and I thought I'd tell you a little about them.
The Outback Doctor's Surprise Bride.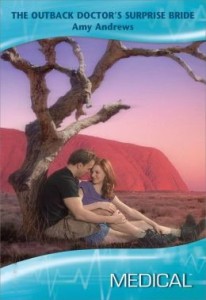 This is my wind-in-his-hair, foot-loose-and-fancy-free, motorbike doc – delicious!
Blurb – Locum doctor James Remington never stays in one place for long. But the warmth of the people in this welcoming Outback community is starting to make it feel like home—and so is nurse Helen Franklin. James has found it easy to win over the locals in Skye, but Helen proves to be much more of a challenge.
Helen's protected her heart for so long that she doesn't know if she's ready to open it up to this charming but temporary doctor. All James knows is that Helen makes him want something he's never wanted before—a home and family. Buy Link: Amazon
An Unexpected Proposal.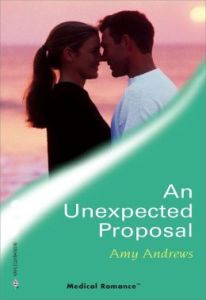 Featuring a buttoned-up GP and a laid-back naturopath this clash of traditional vs modern medicine is epic!
Blurb – GP Madeline Harrington makes it very clear to her new neighbour, Dr. Marcus Hunt, that she doesn't like his approach to medicine, doesn't like his laid-back attitude—doesn't like him!
But as Marcus's healing touch gradually wins her over, Madeline realizes that she might have misjudged this very brilliant, very gorgeous doctor.
Passion soon deepens into love. But when Marcus's ex-wife turns up with an earth-shattering revelation, Marcus faces the greatest challenge of all—gaining Madeline's trust, and convincing her to become his bride.
Buy Link: Amazon
The Surgeon's Meant-To-Be Bride.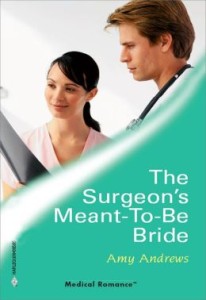 This is perhaps my fav of the three and was, for a long time, my fav of all my books. The entire book takes place over the course of one day – every chapter represents an hour – as the clock counts down on the last 24 hours of a medical aid tour and possibly the end of a marriage. Set in war-torn Africa it's a confronting and emotional read (even if I do say so myself!).
Blurb – Nurse Harriet Remy and her surgeon husband, Guillaume, thought they had the perfect marriage. They loved working for an overseas medical-aid service and children were never part of their plan—until Harriet's fertility came under threat and her subsequent desire for a baby came between them.
After a year apart, they're together on their final assignment. Gill still adores his wife and for him the assignment becomes more than work, it becomes a mission to save his marriage.
And this time he's prepared to do whatever it takes to keep his bride by his side—forever.
Buy Link: Amazon
I was really hoping they might have sparkly new covers but alas, it appears that won't be the case. Their release date is March 15th.
I also have two classic medical novellas that have been out as e-books for a while now but, as they have butt-ugly, non-covers, they haven't gained anyone's attention which is a shame cos both of them hold a special place in my heart.
In The Billionaire Claims His Wife I take a mega rich, supremely arrogant, hot-doc, strike him down with the flu-from-hell and put him (buck naked) at the mercy of his ex-wife. Buy: Amazon and in Their Baby Bond the emotional issue of surrogacy and is explored. Buy: Amazon
I hope you'll give these "classics" a try!
Thanks for blogging at HJ!
Giveaway:

1 e-copy of your choice of any of the books listed to one lucky person who leaves a comment!
To enter Giveaway: Please complete the Rafflecopter form and Post a comment to this Q:
Do you like t read "classic" romances or do they seem old-fashioned to you? Why?
Author Bio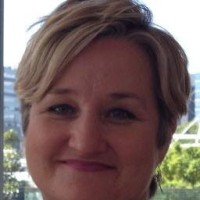 Amy Andrews is an award-winning, best-selling Aussie author who has written thirty + contemporary romances in both the traditional and digital markets. She writes for Harlequin Mills & Boon, Entangled, Harper Collins, Momentum and Escape.
To date she's sold 1.6 million books and been translated into over a dozen different languages including manga.
She loves her kids, her husband, her dogs, cowboys, men in tool belts, cowboys in tool belts and happily ever afters. Please, DO NOT mess with the HEA! Also good books, fab food, great wine and frequent travel – preferably all four together.
She lives on acreage on the outskirts of Brisbane with a gorgeous mountain view but secretly wishes it was the hillsides of Tuscany.
Website | Facebook | Twitter |