Today it is my pleasure to welcome romance author

 Gina Conkle

to HJ!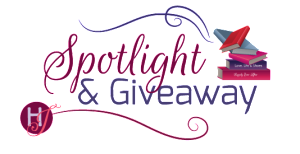 How to Fall in Love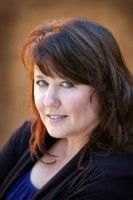 Love and romance are tricky endeavors, aren't they? Lots of humor, conversation, and hot kisses are required. Some people go gracefully into happily ever after. Then there's Edward and Lydia. They stumbled into love with a long tease, aggravating for them at times (but fun to write!).
In Meet the Earl at Midnight a little wit and tenderness goes a long way, but before Edward and Lydia found their happy ending, relationship milestones had to be met.
Here are four steps on the way to falling in love, snippets that took them from soft to sizzle.
1) The all-important "first meet" …at midnight this can go so many ways~
"Please. This need not be unpleasant." His voice lulled her. "I promise I won't bite."
"Meaning sometimes you do."
A muffle of low, masculine laughter floated from his collar. "Only on a full moon."
His quip surprised her much like a clue revealed. Still, this midnight meeting defied reason, best she use caution. When she didn't move, his hand dropped to his side.
"Very well then. Why not take off your cloak?" he coaxed.
"How like a man," she said, eyeing him from the safety of her hood. "Get a woman naked, first. Solve a problem, second."
That earned her another low masculine chuckle.
"Now, now," he chided. "I'm not asking you to undress, only that you remove your cloak. As you informed all, you are wet and soggy." Lord Greenwich motioned to the blazing hearth. "You could stand here and warm yourself…dry your damp skirts."
2) Sometimes a girl has to go braless, or corset-less, for the right effect~
He grinned. "You'll make my trip up here worthwhile."
Lydia's eyebrows scrunched together as she remembered something took Lord Greenwich from his work.
"Why did you come here in the first place? You said something about making amends to me."
His hand rested on the door jam. "I was going to take you on a tour of the estate's art gallery, but we'll postpone that for after dinner. I need to meet with Mr. Ryland, and I saw the way your eyes lit up at the mention of a bath. Enjoy your respite, and you have your things to settle."
He glanced at her bodice and one side of his mouth hitched up. "And you won't have to roam about corset-less."
Her arms covered her chest in a loose X. "And I was beginning to believe you're a true gentleman."
"Dangerous notion."
3) If the man you're with is brilliant, dazzle him with a talent of your own~
(In this scene, she just offered to help with his botanical research)
Lord Greenwich stared ahead as he appeared to consider the notion but shook his head in the negative.
"Your talents are legendary I'm sure, but I must refuse the offer." His voice slowed, dropping an octave. "I'm very selective about who touches my varietals."
"I'm sorry to hear that." Lydia licked her lips, her mouth quirking over his playful innuendo.
His eyebrows snapped together from that simple movement with her mouth. The dangerous brigand was back and his gaze traced her face, eyes to mouth, catching a moment on her lips and back again to her eyes.
"To be fair, the flora in my greenhouse requires very explicit and unique attention. They're like demanding, high strung ladies from foreign courts…except they're blessedly quiet."
Her head tipped back with laughter. "I shall remember not to talk too much, my lord," she said, squeezing his forearm. "But, I've failed to appease on two of my three atonements. I'm close to a perilous end."
He shook his head and his face pulled in a melodramatic frown. "I expected better from you."
"No, you expected something of a sensual nature."
Lydia said the coy words hoping to throw him off-guard with directness. The simple fact: her confidence melted under the heat of appealing male fixation. Lord Greenwich, when not focused on his work, turned into something of a dangerous flirt with his subtle humor and dark eyes — not the jovial type of man a woman could easily maneuver with a smile.
His body tensed beside her when she dared name what lurked between them; yet, his lordship's steps were steady.
"I could be tempted."
(Her next suggestion knocks his 18th century socks off — quite a surprise)
4) If all else fails, a dose of bare skin can be conducive to interesting conversation~
Edward delivered Lydia to a delicate white chair, bending deep with her as she took her seat. He dipped low and close such that his warm breath fanned the top of her bosom, and some of her hard-earned decorum slipped. A rash brigand's smile crossed his face, visible to her alone, and the spoons dropped in her lap with a rattle.
No matter, the voices of the countess and Mr. Bacon floated in the background, engaging in social chatter. Edward set a hand on the back of her chair, a move that was possessive and claiming, and she wanted to sink into him. His lordship's sculpted lips twitched as he looked pointedly at the sliver of dark space between her breasts as if he would like very much to explore what he could and couldn't see.
"I find that I'd like to continue our discussions tonight, if that meets with your approval," he said for her ears alone.
His voice vibrated over her skin, and her body turned putty-like. When she responded, her voice kept their quiet, intimate thread.
"You mean such as we had last night? Your talking with a woman for no particular reason over no particular subject."
One corner of his mouth hitched up at that.
"Exactly the kind of discourse I had in mind."
I hope you enjoyed a little time with Edward and Lydia. Please stop by my website www.ginaconkle.com for more.
Cheers to you, Reader! ~Gina
GIVEAWAY:

To celebrate the Midnight Meetings series debut book, here's a Nook Glow Light giveaway to spread more novel love.

 (US/Canada only)
To enter Giveaway: Please complete the Rafflecopter form and

Leave a comment for Gina on this post. 
About Gina:
Gina's a lover of history, books and romance, which makes the perfect recipe for historical romance writer. Her passion for castles and old places (the older and moldier the better!) means interesting family vacations. Good thing her husband and two sons share similar passions, except for romance…that's where she gets the eye roll. When not visiting fascinating places, she can be found in southern California delving into the latest adventures of organic gardening and serving as chief taxi driver.