Today it is my pleasure to Welcome USA Today Bestselling author
Carole Mortimer
to HJ!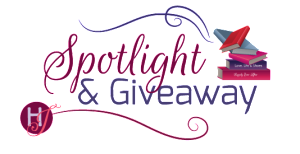 Hi Carole and welcome to HJ! We're so excited to chat with you about your new release, MIDNIGHT ALPHA!

Hi, everyone, great to be here!

Please summarize the book a la Twitter style for the readers here: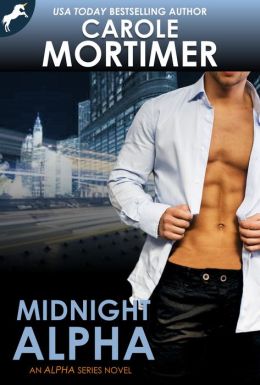 #RomanticSuspense
#ScorchingHot
Kindle #UrbanTop100
Kindle #ActionandAdventureRomanceTop100

Please share the opening lines of this book:
"Would you care to explain exactly what it is you're doing under there?" There was Gregori's mahogany desk in his office at the members-only nightclub, Utopia, one of several he owned in London.
He stood in the doorway as he looked at the heart-shaped bottom of a jeans-clad woman sticking up in the air from the deep well of the desk, and with what looked like a bright yellow handkerchief sticking out of her back pocket.
It was a firm and shapely bottom, admittedly, but it shouldn't have been there at all: this floor of the Utopia building was strictly off-limits to all but executive and security staff. He currently employed no female executive or security staff.
Please share a few Fun facts about this book…
(Not really a fun book as such – it's romantic suspense, so intense emotions and action)
But…
The hero, Gregori, is head of the powerful Markovic family, the Russian mafia in London, and used to awe and respect – the heroine Gaia, an employee at Utopia, the nightclub he owns in London, doesn't give him either of those things.
The verbal interaction between Gregori and Gaia is fun to read.
The reader will meet the heroes of books 5 and 6 in Midnight Alpha – the interaction between these two powerful men is amusing.
There's action, a drive-by shooting, a kidnapping, but always love.
What first attracts your Hero to the Heroine and vice versa?
Gregori is really hot, in a coldly remote way, and Gaia is attracted to him in spite of herself, senses that there is a lot more to him beneath the cold and distant exterior than he presents to the world. She's right – and Gaia arouses every single one of those strong emotions in him. From laughter, anger, all the way through to the most intense sexual attraction of his life.
Gregori is initially fascinated by Gaia initially because of the way she answers him back and refuses to back down, even though she knows he can have her dismissed–or worse!–with a click of his elegant fingers.

Using just 5 words, how would you describe Hero and Heroine's love affair?
Explosive. Passionate. Intense. Funny. Dangerous.

The First Kiss…
The first kiss between Gaia and Gregori is off-the-charts hot, and takes place in Gregori's office at Utopia.

Without revealing too much, what is your favorite scene in the book?
My favorite scene is when Gaia is staying at Gregori's house and comes downstairs in the middle of the night and the two of them talk. Just talk. It's poignant and beautiful, and it made me cry when I was writing it.
(rather not give any more of it away by revealing any more of the scene)
If your book was optioned for a movie, what scene would you use for the audition of the main characters and Why?
The scene above. It reveals exactly who Gregori really is behind the mask.
Readers should read this book …
Because it's full of action, a hotter than hot hero, a gorgeous and strong heroine, with off the charts sexual chemistry between the two of them. It's also intensely emotional, and ultimately a journey of love overcoming all the odds.
What are you currently working on? What other releases do you have planned for 2015?
I am currently writing Renegade Alpha, which is the 5th book in the ALPHA series, and will be released on July 24th.
I also have the second Dangerous Dukes Regency trilogy out with Harlequin July, August and September.
August I have a release with Tule Publishing, under their International Bad Boys series, titled Pursued by the Devil.
October will see the release of the 6th book in the Alpha series, Warrior Alpha.
November I will be publishing the first novella in my new Regency series, yet to be titled.
December the 7th book in the ALPHA series, Savage Alpha, will be published.
Thanks for blogging at HJ!
Giveaway:

An epub or mobi copy of Midnight Alpha plus $20/£15 Amazon Voucher. 
This is open internationally.
To enter Giveaway: Please complete the Rafflecopter form and Post a comment to this Q:

Which has been your favorite book in the Alpha series so far, and why?
Excerpt from MIDNIGHT ALPHA:
Could this situation get any worse, Gaia wondered in a complete panic. Not only had she been caught snooping by the coldly dangerous Gregori Markovic, but now the equally scary Nikolai Volkov was in on the act too.
"Maybe you should have put the lock on your door, Gregori," Nikolai drawled mockingly. "Although I now see your reason for coming in early this evening. You should have given me a call. It's been too long since we shared a woman."
That voice grew closer and closer as the intimidating Russian crossed the room on silent feet. Just how close became obvious when Gaia felt a hand caress the cheeks of her bottom.
She gave an indignant squeak, knowing that hand couldn't belong to Gregori Markovic because both of his hands were resting on his muscled thighs in front of her. The same went for the rigid hardness and heat now pressing against her bottom.
What the hell—
And what was with the 'shared a woman' comment? Did that mean that these two men…
Excerpts. © Reprinted by permission. All rights reserved.

Book Info:
Midnight Alpha is the fourth, and full-length novel in USA Today Bestselling author Carole Mortimer's SCORCHING HOT new ALPHA series. Sizzling contemporary romance with an added dash of danger.
Stories of dark and compelling ALPHA men, who are used to taking what they want when they want it, and the strong and determined women who have no intention of being taken. Unless it's on their own terms…
Gregori Markovic recently became the head of the Russian family that rules London's criminal underworld. Aged in his mid-thirties some considered him too young for the position. Not any more, he has already been tried and tested, and more than proved himself worthy.
Gaia Miller is looking for the man responsible for the death of her sister, and she doesn't mind putting herself in danger if it means finding that man. Going to work at Utopia, one of the exclusive nightclubs and casinos owned by Gregori Markovic, gives her the perfect opportunity to find him and ensure that he pays for his crime.
Even if that man should turn out to be Gregori Markovic himself.
Cold and remote, Gregori finds the ice he keeps about his emotions begins to melt from his very first momentous meeting with Gaia Miller, as he is drawn to her warmth and passion in a way he never has been with any other woman.
Suspicious of Gregori Markovic's involvement in her sister's death, Gaia hadn't expected him to be quite as devastatingly handsome or so powerfully imposing. Or to find herself irresistibly drawn to the sharp edge of danger that surrounds him.
As different as night and day, and with so many secrets standing between them, the two nevertheless can't seem to stay away from each other, or to resist every opportunity to explore the depths of that attraction. Wherever that passion might take them.
But Gregori has already made enemies, one powerful enemy in particular. A man who will stop at nothing to make Gregori suffer in the same way he's suffered, by taking someone from him that he cares about. He sees Gregori's deepening involvement with Gaia Miller as the perfect way to exact that revenge.
Author Note—the novellas and full-length novels in the ALPHA series have sexier situations and stronger language than my other books.
Books in Carole Mortimer's ALPHA series:
Book 1—Christmas Alpha, now available
Book 2—Dark Alpha, now available
Book 3—Shadow Alpha, now available
Book 4—Midnight Alpha, release date May 17th 2015
Book 5—Renegade Alpha, to be published July 2015
Book 6—Warrior Alpha, to be published October 2015
Book 7 – Savage Alpha, to be published December 2015
Book Links:

Meet the Author: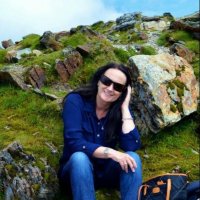 I have been writing for Harlequin for 37 years, and have now written 197 books in the Presents and Harlequin Historical series.
I have also published 4 books in my own Alpha series. Midnight Alpha is my 201st book.
I have been awarded the Romantic Writers of America Nora Roberts Lifetime Achievement Award 2015.
Romantic Times Pioneer of Romance 2014
Reocgnized by Queen Elizabeth II for my 'outstanding service to literature' 2012
Am a USA Today Bestselling author.
I am very happily married to Peter, we have 6 sons, and live on the beautiful Isle of Man.
Website | Facebook | Twitter |