Today, HJ is pleased to share with you

Melinda Leigh's

new release: 

Midnight Obsession

In Wall Street Journal bestselling author Melinda Leigh's edgy new thriller, Louisa Hancock thought she was safe…but there's a new killer in town.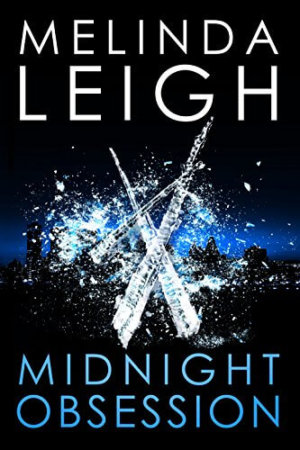 When a mysterious package lands on Louisa Hancock's doorstep, the Philadelphia museum curator can hardly anticipate the nightmare that's about to envelop her. The package is addressed to her father—an expert in Viking culture—and inside is a ninth-century sword, a chilling thank-you note, and photos of two dead bodies in a tableau evoking a Nordic funeral. The gruesome images match a recent crime scene. But before the police can investigate the killer's connection to Louisa's father, Ward Hancock vanishes.

Sports bar owner Conor Sullivan wants nothing more than to spend his life with Louisa. Devoted and protective, he refuses to leave her side after her father's disappearance. When a troubled young boxer he's been coaching is suspected of the murders, Conor is pulled in even deeper.

Desperate, Louisa and Conor take it upon themselves to find her father, but soon another ritualistic slaying makes it clear there's a Viking-obsessed serial killer on the loose. And he has a new target: Louisa.

Read an exclusive excerpt from Midnight Obsession:

 
After the police left, Louisa cleared away the coffee cups. She tipped one over, spilling coffee across the counter. As she mopped up the mess, her movements felt simultaneously automatic and awkward.

Keeping busy was better than having time to think. If only she could learn to block her imagination while she slept. The photo had dragged her nightmares into the light. Had the dead couple been as frightened as she had been back in October?

Trying to force the images out of her head, she set the tray on the quartz counter in the surprisingly modern kitchen. The roasted chicken sat on the stovetop, having been removed from the oven and ignored. Doubting anyone was hungry, she covered it with tinfoil and transferred it to the refrigerator, then loaded the cups and saucers into the dishwasher.

A shoe scraped on the wood floor behind her. Conor. Every cell in her body recognized his footstep.

He wrapped his arms around her, pulling her back to his chest and holding her close. The solid feel of his body grounded her.

"Are you all right?" he asked into her ear.

"As all right as possible, considering the circumstances." But she knew the moment she closed her eyes to sleep, she would see that photo in vivid color. Her mind would spend the night imagining all the pain and terror the victims had experienced in their final hours.

"Well, I'm not."

Leaning against him, Louisa held up a delicate cup. "This china was my mother's. Dad had it shipped from the house in Maine. He says using it reminds him of her. She's been gone for decades, and he's finally ready to face her death."

Conor's arms tightened around her.

She set down the cup, shut off the faucet, and dried her hands on a dishtowel. "When I was younger, I didn't understand the level of his grief, but now I do." Turning, she looked up at him. "I don't want to lose him again. He doesn't need this additional stress."

"Neither do you." His turquoise eyes were turbulent. He tucked a strand of hair behind her ear. "I just wish I'd been here. I hate that you had to handle it without me."

"You can't always be with me." She needed to be able to function alone, right?

"I know." He brushed his knuckles across her cheek. "If I could take it all away, I would."

"You can't shield me from this, Conor." Louisa splayed her hand on the center of his chest. Under the soft cotton of his shirt, his heartbeat thudded against her palm. "I know you want to spare me any more trauma, but this is real and it's happening, and I need to deal with it. Closing my eyes will only make it worse."

Conor kissed her forehead. "I'll never get those poor people out of my head," she said in a quiet voice. One quick glance was all it had taken. The image was branded onto her mind.

"I know." His sad tone reminded her that behind that Hollywood-handsome face was the kindness that made her fall in love with him. The need to take care of others was hardwired into him. He rescued stray dogs, mentored angry teens, and walked women to their cars in the dark. His white knight syndrome was an integral part of his personality.

Her fingers curled into the fabric. "Keep in mind that after what happened in that basement, reality just might be less scary than what my imagination can conjure."

"Now that I understand." His nod was solemn. "I'll have no trouble sleeping with the light on tonight."

"Now will you tell me what happened to your face?" She touched the corner of his mouth, where his lip was just a little swollen.

He took her hand and kissed it. "It's nothing. A couple of guys jumped me and Jordan on our way out of the gym."

"What?" She'd assumed his split lip had been a training mishap.

"They were members of the Sixes."

"But why would they attack you?"

His eyes darkened. "They weren't after me. They wanted Jordan."

"Where is he?"

Conor sighed. "I don't know. He disappeared while I was peeling my body off the concrete. I suspect he saw Terry coming before I did."

Jordan wouldn't want to be mixed up with the police, even as a victim. But Conor was clearly disappointed.

"I'm sorry."

"What if the Sixes are determined to initiate him and refusing to take no for an answer?"

"Is there anything we can do?"

"No." He took her hand and kissed the knuckles. "I love you for wanting to help, but the Sixes are where I draw the line. They kill for kicks, and I won't have them coming after you or my family. I told Jordan to stay away from them, but I can't make him."

"All right." Louisa knew that Conor was protective of his siblings. As an only child, she observed the close bond between the four Sullivans with awe.

She hadn't had anyone to trust since her mother had died. Not her father, who had run off to Europe to drown his grief, not the aunt who'd raised her solely to access her trust fund, and not the family friend who'd abused her vulnerability. Earning her PhD at nineteen hadn't done anything to expand her social circle.

She'd had more than a wall around her heart when she'd met Conor. There had been a moat and archers as well. But he'd breached all of her defenses.

Thank God.
Excerpt. ©Melinda Leigh. Posted by arrangement with the publisher. All rights reserved.
Giveaway:

Ebook: MIDNIGHT OBSESSION by Melinda Leigh
To enter Giveaway: Please complete the Rafflecopter form and post a comment to this Q:

What did you think of the excerpt spotlighted here? Leave a comment with your thoughts on the book…
Meet the Author: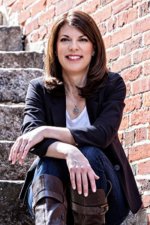 Melinda Leigh is the Wall Street Journal bestselling author of the Midnight Novels, the She Can Series, and the Scarlet Falls books. Her debut novel, She Can Run, was the 2012 International Thriller Award nominee for Best First Book. She is also a 2016 RITA Award finalist, a three-time Daphne du Maurier Award nominee, and a winner of the Golden Leaf Award. When she isn't writing, Melinda is an avid martial artist; she holds a second-degree black belt in Kenpo karate and teaches women's self-defense. She lives with her husband, two teenagers, a couple of dogs, and two rescue cats.
Social Networking
Website – http://melindaleigh.com/
Facebook – https://www.facebook.com/mel indaleighauthorpage
Twitter – https://twitter.com/MelindaL eigh1
Goodreads – https://www.goodreads.com/au thor/show/5141609.Melinda_Leig h