Today it is my pleasure to Welcome author
Stefanie London
to HJ!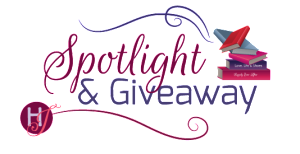 Hi Stefanie and welcome to HJ! We're so excited to chat with you about your new release, Millionaire Under the Mistletoe!
Please summarize the book for the readers here: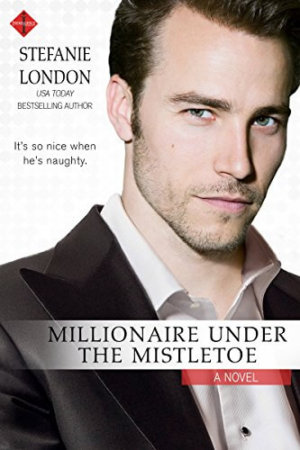 M is for Millionaire. This time there's two of them!
I is for icy, both the weather and the heroine's initial reaction to the hero 😉
S is for Secrets. There's a big one in this story!
T is for Time. This story has a lot to do with the tangled past of the main characters.
L is for Love because that the point of reading a romance, right?
E is for England. The story takes place both in London and in the English countryside.
T is for Ties of the family kind.
O is for Overcoming—grief, fear, the past. All of it.
E is for Evan. Sexy English hero, what's not to like?
Please share the opening lines of this book:
A white Christmas in the English countryside might be a dream come true for some people, but to Stella Jackson it sounded about as appealing as a threadbare sock. Snow might look pretty on the front of a Christmas card but she knew the finger-numbing truth. England was wet and cold and miserable.
Please share a few Fun facts about this book…
I love the secondary characters in this book. Matteo is Evan's best friend and he wasn't in the original version, but I'm so glad I dreamed him up during revisions.
Christmas is my favourite holiday and the scene where Stella is decorating the tree is pretty accurate to how I decorate my own tree each year (much to my husband's annoyance!)
The book is dedicated to my grandfather, who was a very big influence in my life, and the town in Italy (Trieste) where the hero and heroine meet on the plane is where my family is from.
I chose Stella's name on a complete whim, but it fitted her perfectly and it captures the Christmas theme.
I have injured myself falling in the snow like Stella did, but it happened after I'd written the story. Spooky!
If your book was optioned for a movie, what scene would you use for the audition of the main characters and why?
Writing about Stella's grief was tough because my own grandfather passed away while I was writing this book. I think I used this story to work through my own loss, so reading those scenes back during revisions did make me reach for the tissues a few times.
Even through the hazy, mist-filled air the view was majestic from every angle. Rolling hills continued in all directions, other estates and farms dotting the green, sloping lines. Except for the occasional bleat of a sheep or cluck of a chicken, it was silent. Mystical. The quiet filled Stella's mind, drawing her into the beauty of her surroundings and giving her a sense of peace for the first time in months.

She could feel his presence here. And, as much as she had always begrudged her grandfather's trips away, she knew that there was a part of him that would never have been able to leave this place behind. His soul was here; the air was heavy with it.

Swallowing, she pushed the sense of loss away. They were here to fulfil a duty to her grandfather, and that was exactly what she would focus on.

"It's easy on the eyes," Evan said.

His breath connected with the winter air and condensation billowed upward. He surveyed the land with the confidence of someone who knew it well. No doubt he'd uncovered all the quirks; the best time of day to watch the sunrise or sunset, when the flora was at its most vibrant. He looked as though he owned the place already.

Not going to happen, buddy.

"Come on." She started off into the blustering weather. "Let's get this tour started."

At this close distance she could take him in detail by detail. Cold green eyes, like the surface of a frozen pond. Flawless fair skin, a strong jaw and aquiline nose. Full lips.

Skilled lips. Lips that had melted away her reservations and warmed her body up in ways she'd never experienced before. He kissed like he had something to prove…at least back then.

"I was hoping you'd say that," he replied, linking his arm through hers. He pulled her forward and they set off down the path that snaked to a lush, green space farther down the hill.

Neatly trimmed box hedges enclosed the garden, where an array of flowers now grew among untamed greenery. The unusual mix of traditional and natural made Stella smile. It was her grandfather to a T…it was her to a T. She could almost see herself in this very garden, Austen in hand, enjoying the peace and quiet.

I just want you to visit one more time before you make your decision. A month, that's all I'm asking.

He'd been so sick by the time he gave her his request, so pale and drawn. Each breath had been a struggle, and that once-commanding voice could no longer fill a room. She'd stayed with him day and night. Holding his hand until his light finally flickered out, a good-bye clogging her throat.

"We added this garden the summer before last," he said. "Nicholas had been meaning to do it for a while, but it always got put behind other things. We figured that guests would enjoy a space to have afternoon tea."

She nodded. "It's beautiful."
Excerpt. © Reprinted by permission. All rights reserved.

What do you want people to take away from reading this book?
That the past doesn't have to define us and family is what we make it.
What are you currently working on? What other releases do you have planned for 2016?
Have you ever experienced Christmas magic?
Thanks for blogging at HJ!
Giveaway:

Stefanie London Backlist ebook of the winner choice
To enter Giveaway: Please complete the Rafflecopter form and Post a comment to this Q:

Have you ever experienced Christmas magic?
Book Info:
Stella Jackson would rather stab herself in the eye with her own stiletto than return to England. Especially in winter. But to fulfill her grandfather's last wish, she has to spend Christmas at the estate she inherited from him…with the one man she wishes she could forget.
Self-made millionaire Evan Foss wants one thing from Stella—her estate. But thanks to their rocky past, he's the last person she'll sell to. So when she takes him up on a bet, with the estate as the prize, Evan can't believe his luck. The only problem is that seeing her now, sexy and all grown up, tempts Evan to finish what started years ago between them.
Book Links: http://entangledpublishing.com/millionaire-under-the-mistletoe/


Meet the Author: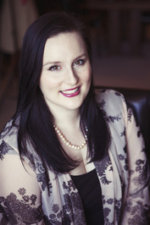 Stefanie London is the USA Today bestselling author of contemporary romance with humour, heat and heart.
Growing up, Stefanie came from a family of women who loved to read. Thus, it was no surprise she was the sort of student who would read her English books before the semester started. After sneaking several literature subjects into her 'very practical' Business degree, she got a job in Communications. When writing emails and newsletters didn't fulfil her creative urges, she turned to fiction and was finally able to write the stories that kept her mind busy at night.
These days she lives with her very own hero and is currently in the process of doing her best to travel the world. She frequently indulges in her passions for good coffee, French perfume, high heels and zombie movies.
Website | Facebook | Twitter  | GoodReads |