Today it is my pleasure to Welcome author
Lynne Marshall
to HJ!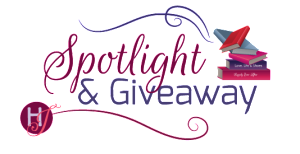 Hi Lynne and welcome to HJ! We're so excited to chat with you about your new release, Miracle for the Neurosurgeon!

Thank you for having me HJ, and hello to HJ readers!

Please summarize the book for the readers here: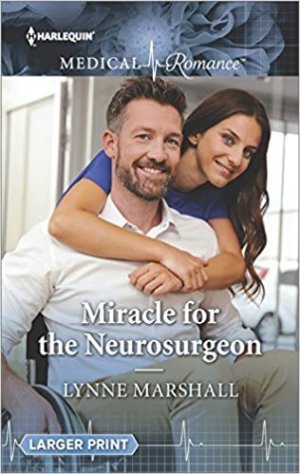 This is a story about a reunion between two strong willed people, which has been brought about by a tragedy. The hero has had a life-changing accident, and the heroine is the one person who can both help him heal emotionally and physically to the best of his ability.

Please share the opening lines of this book:
Wesley Van Allen looked like hell in a shirt. Not even a shirt, a T-shirt. A worn and dingy old white undershirt, with holes, that would be better suited for dusting furniture than wearing.
Please share a few Fun facts about this book…
After I cried my eyes out reading Me Before You on an airplane flying to London, I got an idea. A day or two later, when I had lunch with my editor I told her how I wanted to write a romance with a paraplegic hero, then followed with a few other thoughts I'd had on my story. Flo encouraged me to do it. So I did! Research for this story took me far and wide and my mind was boggled with the some of the information I found. YouTube had videos made by paraplegics demonstrating activities of daily living that helped my make Wesley as realistic as possible. One more thing, this was one medical romance where my editor suggested I cut back on details on the medical side of things. I truly had gotten carried away with all of the incredible information I'd found, so I did as I was told and trimmed back.
Please tell us a little about the characters in your book. As you wrote your protagonist was there anything about them that surprised you?
Mary Harris, a poor kid from the wrong side of town (she grew up in a run down mobile home with parents that hardly paid her attention) jokingly called Wesley Van Allen the Prince of Westwood when she first met him in her teens. Yes, he was privileged and pampered and spoiled, also, a bit arrogant. But surprisingly, Wes was wise enough to see potential in his kid sister's new friend from high school. There was a moment in the book when Wes had the power to annihilate Mary's young and tottering self esteem, instead, he told her he believed in her, that she could do anything she set her heart on, and that message stuck with her as she climbed the ladder of success.
If your book was optioned for a movie, what scene would you use for the audition of the main characters and why?
I would go right for the opening scene, where the heroine shows up on the hero's doorstep intent on helping him, and him carefully explaining why he didn't need anyone's help, and she follows up by forcing him to admit he needed her help more than anyone else at that exact time in his life. I will include an edited snippet, for the sake of sticking with conversation over internal thought.
"Seriously, what are you doing here?" His unwelcoming tone stung like a paper cut. He rolled his wheelchair backwards to allow her to enter. At least that was something.
"I already told you, I'm here to help." She followed him, hiding the hurt from his brushing her off.
"I don't need any help. I've got this." His suspicious gaze seemed to hunt for pity, and if he found it, she knew he'd attack.
She adjusted her over-bright expression to one of questioning. "Really? A guy who's fired three physical therapy aides in three months doesn't need help? I beg to differ." Did she honestly expect him to welcome her when showing up out of the blue?
He harrumphed and made a U-turn and continued toward the opposite door in the large and beautifully furnished beach home living room. The ceiling to floor windows looked out onto the Pacific Ocean. At the moment it was teal and silver blue, covered with glitter from the sun and she couldn't avoid noticing. Yet the house felt shut down, dark and lonely, and she wasn't sure if she was supposed to follow him or not. She did anyway, through opened double doors into a huge hallway where a wraparound staircase looked like open arms. Because of his accident, that welcoming entrance would forever be off limits to him. How awful to be reminded every day in such an in-your-face way.
"I'm serious, Wes, you can't fire the world. It won't bring back your legs." She'd always been one to name the elephant in the room head on, that is if she knew what it was, and in Wes' case she knew exactly why he'd become this guarded and fiercely independent man. He'd become a paraplegic and was dealing with his disability by working too hard, beating the life out of it. And apparently everyone else. No one could keep up with his breakneck schedule according to Alexandra.
"I don't need you." He spat out the words, reacting to her dose of reality, sounding nothing like the successful neurosurgeon who'd known the course of his life since he'd reached puberty. Who could've predicted this part?
"Alex doesn't agree and she's asked me to help out for a while." When he immediately opened his mouth to protest, she held up her hand to stop him. "Because she loves you."
"Alex needs to mind her own business. She's got her husband and kids. Tell her I release her of all sisterly responsibility. And you can leave now."
Crushed, Mary laughed, surprising herself. She hadn't seen Wesley in ten years, the day Alexandra got married. The day they'd claimed their second mind-boggling kiss and far more, blamed completely on sharing too much champagne. "Not so easy, Wes. I've taken two months off work to come here. I literally picked up my home and drove from New Mexico to California."
"Why ever would you do that without asking first?"
"Because that's what friends do. Show up to help." End of excerpt.
What do you want people to take away from reading this book?
How we often limit ourselves in life, and how people with physical limits prove that living a good and fulfilling life is all in the attitude we take. Also, that love truly can conquer all.
What are you currently working on? What other releases do you have planned for 2017?
I am working on book #3 in the Delaney Brothers of Sandpiper Beach, a trilogy for Harlequin Special Edition that will be out on consecutive months in 2018 – March, April and May. I'm very excited about this trilogy, and can't wait to share Daniel, Mark, and Conor's stories with contemporary romance readers.

Thanks for blogging at HJ!
Giveaway:

I'd love to give a digital copy of my fist TULE book – HER BABY, HIS LOVE to one commenter.
To enter Giveaway: Please complete the Rafflecopter form and Post a comment to this Q:

What is the hardest thing you've had to overcome in your life? Either physical or emotionally?
Excerpt from Miracle for the Neurosurgeon:
This is an unedited scene from my original manuscript before editorial in-put, but I really got a kick out of writing this scene. The set up is – After a hard workout in the gym the day before, where the hero gets a cramp in his shoulder and the heroine rubs it out, things felt too intimate between the H/H and Wes doesn't show up for his workout the next day.
—- she popped her head out the door to the hallway. "Wes! Are you there?" Nothing.
She ventured down the hall toward his room. "Wes?" It was a long hall, huge like the rest of the house, so she kept walking, worry creeping its way under her skin. What if he'd gotten sick last night, or had injured himself? Surely he had emergency pull cords in strategic areas? Or maybe he'd just had it with her. Her nerves twisted at the thought.
"Wes?" Though her pace slowed, she continued cautiously onward. Worry working its way through every cell. She thought she heard conversation coming from his room, so she stopped and listened harder. Not conversation. The television. She stepped up and knocked on his bedroom door. "Wes? Are you in there?"
"I'm busy," he called out.
"You're not sick or injured?"
"No."
The conversation on the television seemed to have stopped. She listened harder. Heavy breathing and moans had taken its place. What the hell? Was someone in there with him?
Antonio! Antonio! Oh, ah, ah, ah.
Okay, wait minute. What was going on in there? A big fat wave of adrenaline coupled with jealousy washed over her as she knocked and pushed her way through the door. She had no clue what she'd find, but she needed to see.
Obvious sounds of a couple going at it, emitted from the laptop he watched from his bed. He wasn't sick or injured, so there was that, so her nerves settled the tiniest bit. But he hadn't gotten out of bed yet, and he was obviously watching… "Porn? You're watching porn at this hour?"
His eyes never left the screen. "Didn't realize there was a designated viewing time."
"You know what I mean."
"Look at this. Come look at the size of…"
"What are you doing, Wes?"
Finally, he broke away from the computer and cast her a defiant gaze. "You mean, what am I not doing, as in not going to work out."
"Why not?"
"I'm taking the day off. Even you said I should do that once in a while." The woman's squeals of ecstasy made it impossible to follow his conversation. "Join me?"
He'd staged quite a dramatic way to tell her he'd had enough of their "friendship/workout partnership" especially after yesterday when she'd tried to seduce him. Could she blame him? She certainly had some making up to do.
Against her better judgement, she took the last few steps toward his bed. "Holy Long John Silver, Batman, that is big!"
He slanted a sideways glance her way, the corner of his mouth ticking just the tiniest bit. Good, she'd gotten through to him. She wasn't the enemy. She really was here to help him step back into the life he'd left behind. Why couldn't she get that through his head.
Seriously, the guy was one thing, but how did a woman lie on her stomach with an enhanced chest like that?
"You did tell me I could still have sex."
"No one can have sex like that! That's impossible. Geez, I think that position has been computer generated or enhanced, or whatever it is they do these days."
He laughed outright. "I used to do that all the time."
It was her turn to laugh as she shifted toward him with a huge questioning gaze, and thank God it lightened the tense, for oh-so-many-reasons, moment. "You did?" She tried to mix deadpan with a hint of interest.
He cracked a genuine smile. "Maybe not exactly like that." Yay, she'd won! What, exactly, she didn't know, but he didn't feel nearly as belligerent as when she'd first walked in. Progress. "I'm just saying you did promise me I could still have sex."
"Absolutely, but within reason."
"Oh, so now you're backtracking."
"No. No, I'm not. You can have sex."
With those piercing coffee tinted eyes he stared at her, then shut down and closed the computer all the while watching her. Once the soundtrack had gone quiet, he reached for her wrist, lightly grasping her skin. "Prove it."
Excerpt. © Reprinted by permission. All rights reserved.

Book Info:
From doctor…to daddy?
Neurosurgeon Wes Van Allen is used to being at the top of his game, so when an accident puts him in a wheelchair, he'll push himself to the limit to regain his strength—he just needs a physical therapist who can keep up!
Enter Mary Harris, whose sweet kisses he's never forgotten! She'll help Wes achieve his dream, if he helps her achieve hers—a baby! Captivated by Mary's sunny optimism, dare Wes hope for the ultimate miracle—a family, with Mary by his side?
Book Links:

Meet the Author: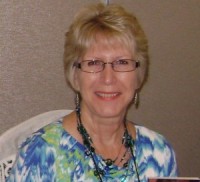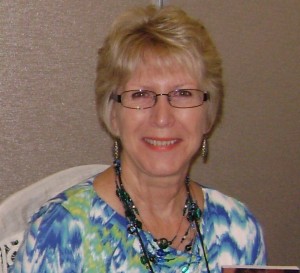 Lynne Marshall is the author of twenty-four category length books for Harlequin Medical Romance and Special Edition lines, plus three single title books. Lynne has been a four-time Cataromance Reviewers' Choice Award winner for her Medical Romances, a 2012 winner of the Heart of Excellence Readers' Choice Award for her first venture into bigger books, as well as a March 2015 Top Pick from Romantic Times Review Magazine for a Special Edition. After twenty-five years as a Registered Nurse she finally discovered she was meant to write stories and pursued her dream. She lives in Southern California with her real-life hero husband of nearly thirty-five years and a rescued shelter dog named Milo. She loves being a grandma and is a proud mother of two adult children.
Website | Facebook | Twitter | Instagram | GoodReads |