Today it is my pleasure to Welcome author
Emma Hart
to HJ!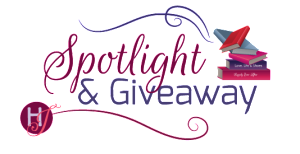 Hi Emma and welcome to HJ! We're so excited to chat with you about your new release, Miss Mechanic!
Please summarize the book for the readers here: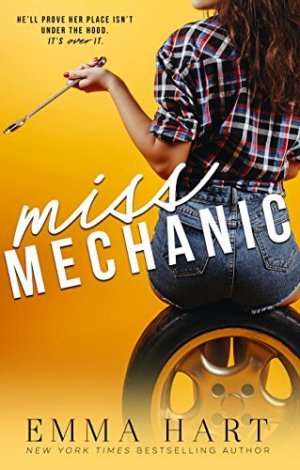 Miss Mechanic is a standalone romantic comedy about female mechanics Jamie Bell and Dexter Ryne. When Dex's family buys Jamie's father's garage, she applies for a job, but soon finds out that Dex doesn't believe a woman has a place fixing cars. One challenge later, and Jamie has three weeks to convince him she's as good as she says she is. Add in some meddlesome family members, a sceptical best friend, and some red-hot attraction, and it's one hell of a fun ride!

Please share the opening lines of this book:
"He was the length of the Amazon river and the girth of the Missouri."
I blinked at my best friend. She could sit there and tell me this about the cock of her latest conquest, but it didn't change the fact he'd stiffed her and not left his number.
And by stiffed, I don't mean their dinner bill.
Please share a few Fun facts about this book…
One of the issues in the book is actually something that happened to my car earlier this year. Right before an international signing. That was no fun.
Dex's seven-year-old niece is inspired hugely by my (almost) seven-year-old daughter. And a lot of the reactions to the things she says are inspired by me!
We (my publicist and I) deliberately chose a unisex name for Jamie. A lot of thought went into naming her, probably more so than any other character I've ever written.
Please tell us a little about the characters in your book. As you wrote your protagonist was there anything about them that surprised you?
Not a lot really surprised me about Jamie. I knew going in that she was fiercely strong and independent, not to mention determined and stubborn. Dex, though…I thought I was going to be writing the book from just Jamie's perspective, so when he started shouting in chapter three, it almost immediately revealed a softer side of the sexist a-hole Jamie saw, and I wasn't really ready for that.
If your book was optioned for a movie, what scene would you use for the audition of the main characters and why?
I would have to use the scene where they first meet. It immediately sets up their personalities and sets the foundation for their sarcasm-based bickering.
"Sorry about that. Slipped on some water and kicked the corner of a tool box." He grimaced. "What can I do for you, darlin'?"
"I have an appointment with Dexter Ryne?"
He held out his hands. "You're looking at him."
Well, that was easy.
"I'm Jamie Bell." I offered my hand over the counter.
Dexter Ryne froze. Slowly, his gaze moved over my face as if he were drawing a sketch in the air with his eyes, taking in every inch of me. Then, it moved to my hand.
Here we go again…
I let my hand fall back to my side and suppressed a sigh. "You emailed me yesterday? About the interview? I have my resume right here." I pulled it out of my unzipped purse and set it on the counter between us.
He dropped his attention to that, blinked, and shook his head. "Jamie Bell. Sure. But…You know this is for a job out the back, right?" He jerked his thumb over his shoulder.
"I'm not in the habit of applying for jobs I'm not qualified to do, Mr. Ryne," I replied sweetly. "I'm fully aware of that fact."
"It's Dex. Mr. Ryne is my father…and my grandfather." He eyed me speculatively, then snatched up my resume. "I wasn't aware women worked as mechanics."
"Then I'm thrilled I've been able to enlighten you that we exist." I tried to stay sweet, but I couldn't. A hint of sarcasm tinged my words.
He glanced up, raising one eyebrow, but said nothing. Instead, he left me standing here while he scanned my resume.
"This doesn't say you're a woman," he said, putting it back down.
"Do you say you're a man on your resume?"
"My name gives it away."
"I'll be sure to inform my parents they should have given me a name that hinted more at my gender," I replied dryly.
His lips twitched, but whatever smile was forming, he fought against. "I'm not sure I'm a fan of your attitude."
I looked him dead in the eye and said, "Then we have something in common, because I don't much like yours."
What do you want people to take away from reading this book?
That if you believe in yourself enough, you don't need to silence your doubters. Your belief is enough.
What are you currently working on? What other releases do you have planned for 2017?
At the time of answering, I'm finishing up Miss Mechanic ready for edits.
My next project is a romantic comedy standalone coming January 30th, 2018. It's titled THE UPSIDE TO BEING SINGLE, and is set during Mardi Gras in New Orleans. Hotel manager Mellie Reynolds gets the shock of her life when the new owner of her hotel turns out to be the hottie she flashed for beads and Fireball.

Thanks for blogging at HJ!
Giveaway:

One signed copy of MISS MECHANIC by Emma Hart
To enter Giveaway: Please complete the Rafflecopter form and Post a comment to this Q:

What professions do you wish you could read more about in books? Do you wish there were more blue-collar, everyday heroes/heroines?
Excerpt from Miss Mechanic:
"Can I help you?" I asked.
He blinked and met my eyes.
"What the hell are you doing over there?" I pushed to stand up straight.
"Right now?" He capped his water bottle. "Well, honestly… I'm just thinking you'd look better over the hood of that car than under it."
I unhooked the hood and slammed it down, spinning on the balls of my feet.
Our eyes met properly. I didn't like what I saw in his—desire, attraction, need. Which was obviously why a shiver ran down my spine.
I cocked a hip, putting my hand on it. "The only time you will ever get me over a hood of a car is if a wiper blade needs changing. So, unless you're a wiper blade…"
Dex pulled his phone from his pocket and started tapping the screen.
I blinked. "What are you doing?"
He peered up at me through his unfairly thick eyelashes. "Seeing if I can get a wiper blade costume for Halloween."
"I don't even know how to respond to that."
"You can buy wiper blade glasses."
"What?"
He raised his eyebrows. "And a lady here on eBay will hand-make any costume. There's my Halloween sorted."
I stared at him. "You're not getting me over anything, Dex. Definitely not a car hood. No matter what you think."
He clutched his chest dramatically. "You wound me."
"Unfortunately not fatally," I muttered.
"You also underestimate me."
"There's a lot of that going around in this garage."
Excerpt. © Reprinted by permission. All rights reserved.


Book Info:
Two mechanics. One rivalry.
She'll prove she's as good as she says she is.
He'll prove her place isn't under the hood.
It's over it.
"Don't let the a-holes get you down."
For twenty-six years, I lived by my daddy's motto. Which is why "Mechanic Wanted" is all it takes for me to apply for the job at the garage we once owned.
And I meet the biggest a-hole of them all.
Dexter Ryne. Hotter than Hell in July and a firm believer that my place is on reception, taking phone calls and looking pretty. Not getting dirty under the hood of a car.
Determined to prove each other wrong, we make a deal.
I have three weeks to prove my worth as a mechanic. If I don't, I'm on telephone duty.
If I do, he'll accept defeat and make my job permanent.
Now, all I have to do is fight my attraction to the cocky little… beep.
Problem is, an engine isn't the only thing he knows how to make purr…
Book Links:

Meet the Author: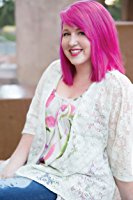 Emma Hart is the New York Times and USA Today bestselling author of over thirty novels and has been translated into several different languages.
She is a mother, wife, lover of wine, Pink Goddess, and valiant rescuer of wild baby hedgehogs.
Emma prides herself on her realistic, snarky smut, with comebacks that would make a PMS-ing teenage girl proud.
Yes, really. She's that sarcastic.
Connect: FACEBOOK / TWITTER / GOODREADS / AMAZON AUTHOR PAGE