Today it is my pleasure to Welcome author
Joanna Shupe
to HJ!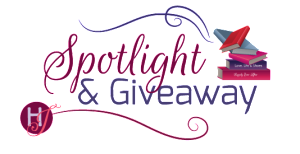 Hi Joanna  and welcome to HJ! We're so excited to chat with you about your new release, Mogul!

Hi there! Thank you for having me!

Tell us about the book with this fun little challenge using the title of the book:
Here goes!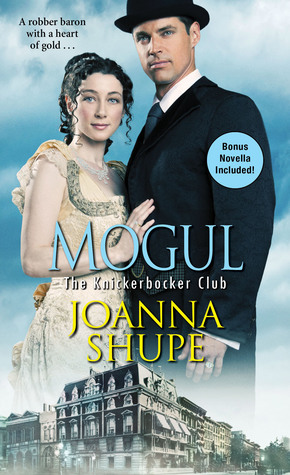 M is for "muckraker," a word for reform-minded early journalists who strove to expose corruption in politics. The hero, Calvin, owns three newspapers in New York and Chicago.
O is for opium den, which is where the heroine finally tracks down our hero.
G is for Gilded Age, the setting for the story.
U is for unpredictable.
L is for Lily, the heroine of Mogul, an heiress who oversees her late father's mining company.
What's your favorite line(s) from the book?:
"I'm a man of words, yet you rob me of them every single time."
Please tell us a little about the characters in your book. What first attracts your Hero to the Heroine and vice versa?
Calvin, the hero, was always a little like Indiana Jones to me, with this extensive background of travel and adventure. I loved the idea of opening the story in an opium den, which were prevalent in Gilded Age New York, so I needed to tie him to that world. With some research, he quickly became the child of missionaries who had traveled in the Far East as a boy. He's lived a colorful, minimalist life and never felt anything was HIS until he meets Lily, an heiress who captivates him from the start. She's bold "new money" and doesn't care about not fitting in. Calvin likes that about her, as well as her fire and spark.
When Lily first meets Calvin, he's a reporter for a small newspaper and filled with ambition and righteousness. He exposes corruption and wants to spread the truth. He's poor but unlike anyone she's ever met, principled and passionate. She describes him at one point as a cross between P.T. Barnum and Dr. Livingstone.
When you sat down to start this book, what was the biggest challenge you faced? What were you most excited about?
I was most excited about exploring the immigration issues of the 19th century. You can't really set a book in the Gilded Age without touching on a few topics, immigration being one. Fear guided many of our immigration policies and I knew very little about the Chinese Exclusionary Act until I started this book.
But this was also the biggest challenge. Much of the book is set in Chinatown, New York City and I don't have that cultural experience. So I relied on many sources and several Chinese-American friends to give perspective and help get the details correct.
What, in your mind, makes this book stand out?
The setting of Gilded Age New York City will be unique to some readers. The four heroes of The Knickerbocker Club books, who are all titans in their own fields, have formed a cabal of sorts to collude and scheme on business practices. This would have been very common in the Gilded Age. So none of the heroes are squeaky clean.
The First Kiss…
The story is a reunion story, as the two sought an annulment a few years before. The actual first kiss doesn't take place on the page, but the first kiss after they find each other again is scorching.
If your book was optioned for a movie, what scene would you use for the audition of the main characters and why?
Probably this scene, where Calvin is trying to escape the heroine's home. I think it shows each of their personalities and mistrust of each other. Plus, it makes me chuckle:
Hand over hand, Calvin descended, his arm muscles shaking with effort. A crack exploded on his right side, tiny pieces of brick flying into his face. He flinched and tried to cover his head as best he could. "Jesus Christ."

"The next one's in your backside," a feminine voice called from the ground.

Calvin peered over his shoulder. Lily stood there, her coachman beside her, a rifle in his hands. "You shot at me!"

"To be fair, he shot at you." She pointed to the man on her right. "I wasn't certain I could force myself to miss. And he will shoot again if you do not return upstairs, Calvin."

His hands slipped a little on the fabric and he tried to tighten his hold. Unfortunately, the attack coupled with the past few days in bed had left him weak, depleted his strength. He didn't know how much longer he could hang on. "Goddamn it, Lily. I'm going to fall. Let me come to the ground and we'll talk this out."

Her brittle laugh rang out in the garden. "Do you really expect me to believe that? The second your feet touch earth, I'll never see you again. Up, Calvin. Get moving."

"I promise I won't run. Let's be adults about this," he rushed out, the sweat on his palms building at an alarming rate. Suddenly, he slid a few inches and his heart stuttered. The ground was still too far for him to jump safely. "Come now, darling. You can believe me—"

"You've broken every promise you've ever made. I knew you'd try to sneak out. Climb back up, darling, before I have Jenkins shoot you again."

One of the knots above his head loosened and Calvin dropped a little more. Panicking, he tried to find purchase on the side of the house, but the rough stone gave him no foothold. "Lily, please—"

And then he was falling, air rushing as he hurtled toward the earth. The ground walloped him, a mighty crash of limbs onto the grass and dirt, followed by an indescribable pain erupting in every part of his body. He gasped for air that refused to come.

As his vision blurred, he saw the blond harpy, her beautiful face full of shock and guilt as she stared down at him . . . and then there was nothing at all.
If your hero had a sexy-times play list, what song(s) would have to be on it?
"Da Ya Think I'm Sexy" by Rod Stewart (as covered by the Revolting Cocks)
"I Wanna Be Your Lover" by Prince
"Seduced" by Leon Redbone
"Loverman" by Nick Cave and the Bad Seeds
What do you want people to take away from reading this book?
I hope to shed some light on parts of history we don't often hear about, the forgotten history of our country. To illustrate how, unfortunately, as much as some things change, some things stay the same.
What are you currently working on? What other releases do you have planned for 2017?
The first Gilded Age book I am writing for Avon, A DARING ARRANGEMENT, comes out at the end of October 2017. I am very excited for this series! All the books feature titled English ladies who come over to America and fall in love with tycoons.

Thanks for blogging at HJ!
Giveaway:

One signed print advanced reader copy of MOGUL (The Knickerbocker Club) by Joanna Shupe. U.S. only, please.
To enter Giveaway: Please complete the Rafflecopter form and Post a comment to this Q:

What is your favorite reunion romance?
Excerpt from Mogul:
He slid next to her, their knees nearly touching in the confined space as he angled his body toward hers. She tried to retreat, but the interior of the carriage prevented her from escaping. Heat rolled off his frame, accompanied by a spicy, familiar scent that caused her corset to grow tighter. "Move away, Calvin."

"I will—after you answer my question. Don't you miss the passion? The spark? The way the air fairly crackled when the two of us were together?"

Excitement hummed along her skin, every cell alive with wanting, every part of her remembering how good it had been between them. His mouth was temptingly close, right there ready to kiss. "That was a long time ago. I'm not that person any longer."

The voice that emerged from her throat—breathy, reedy, not at all her usual strong, decisive tone—surprised her. And he knew it. Satisfaction flared in his startling blue irises, a sizzle of heat that seemed to reach into her chest and burrow deep into her belly.

"Perhaps, but I bet I could bring her back. I've seen glimpses of the old Lily these past few days. The one who caused my blood to boil with one look."

Calvin had a gift with words, which was why he excelled at his chosen profession. Unfortunately, it also made him hard to withstand when he decided to use that gift for seduction. The silver-tongued devil had a way of knowing how to phrase something to get what he wanted.

So what was it that he wanted from her?

"Why do you care? I don't understand what you think to prove by insulting Monty and reviving old memories."

"I care because I'm dying to kiss you right now." He slid his hand to where hers rested on the velvet seat, and his little finger entwined with hers. Such a simple gesture, only their two digits touching, but the effect was like an earthquake inside her. A myriad of emotion rushed through her veins, a mountain of memories and longing crashing over her. "Even better if you were to kiss me."

"That's a terrible idea," she whispered.

"I could dare you to do it, you know." He leaned in, his handsome face filling her field of vision, reducing the world to merely him and her. "You never could resist a dare."

"No, but I can resist you."

"Can you? Because I'm having a very hard time resisting you."
Excerpts. © Reprinted by permission. All rights reserved.
Book Info:
The privileged members of the Knickerbocker Club can never climb too high up the social ladder. But for one charming New York bachelor, does the ascent take precedence over love in the Gilded Age?
As owner of a well-respected national newspaper, Calvin Cabot has the means to indulge his capricious taste for excess—and the power to bring the upper crust of society to its knees. So when a desperate heiress from his past begs for his help, Calvin agrees . . . as long as she promises to stay out of his way. Except, like the newsman, this willful beauty always gets what she wants . . .
Lillian Davies lives a life brimming with boundless parties, impressive yachts, and exotic getaways. But when her brother disappears, Lily knows that blood runs thicker than champagne and she'll spare nothing to bring him back alive. Unfortunately, the only man who can help her is the one she never wanted to see again. Can Lily keep Calvin at arm's length long enough to save her brother and protect her name . . . even when the tenacious powerbroker turns out to be absolutely irresistible?
Book Links:

Meet the Author: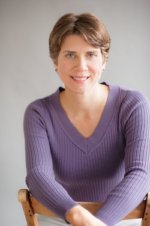 Award-winning author JOANNA SHUPE has always loved history, ever since she saw her first Schoolhouse Rock cartoon. In 2013 she won Romance Writers of America's prestigious Golden Heart® Award for Best Historical.
Joanna's first Gilded Age historical novel, Magnate, was named one of the Best Books of 2016 by Publishers Weekly, and one of 2016′s top romances by The Washington Post and Kobo. The Washington Post named Joanna's The Lady Hellion as one of 2015's top five romance novels.
She currently lives in New Jersey with her two spirited daughters and dashing husband.
Website | Facebook | Twitter |