Today it is my pleasure to Welcome author
Debra Salonen
to HJ!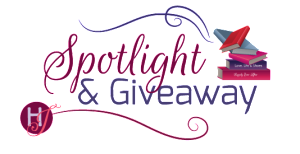 Hi Debra and welcome to HJ! We're so excited to chat with you about your new release, Montana Secret Santa!

Thanks so much! I'm delighted to be here.

Please summarize the book for the readers here: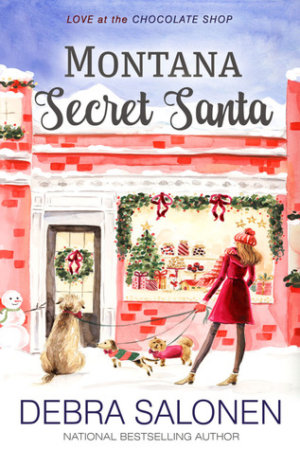 Montana Secret Santa is an opposites-attract story set in Marietta, Montana–a familiar place to fans of Tule Publishing's Montana Born imprint. Jonah Andrews is at a turning point in his life–what does a tech wunderkind do next when he's accomplished all his goals by age thirty-five? He returns home to dog-sit for his parents and contemplate the future. To his surprise, he learns he's also been volunteered to take his parents' place helping the venerable holiday charity, Montana Secret Santa Society, keep its nose above water. But Jonah's never been a people person–and he's not too great a dog-walker, either. A minor mishap involving a beagle introduces him to Krista Martin, an all-business New York City transplant focused on growing her advertising company, Blue Sky Promotions. Krista isn't a big fan of Christmas thanks to her difficult and dysfunctional entertainment industry family. But she knows a networking opportunity when she sees it. What she didn't see coming was an inexplicable attraction to Jonah…and the completely unexpected sense of community she feels when she joins the group at Copper Mountain Chocolate Shop. Is there something in the cocoa? Or is love the true magic of Christmas?

Please share the opening lines of this book:
Stilettos and snow? Bad idea.
Krista Martin had lived and worked in Marietta, Montana, long enough to grasp the importance of proper winter footwear. But today she needed the height and authority that came with heels.
Please share a few Fun facts about this book…
Montana Secret Santa is Book III in the Love at the Chocolate Shop series. Six authors and twelve books set in one of the most delicious settings imaginable. I think we've all gained a pound or two doing research.
I still grin when I look at my gorgeous cover because when I filled out the Art Fact Sheet for this book, I described the three dogs as: an elderly wolfhound, a chocolate beagle and a cow dog. When my cover proof arrived, I realized I'd forgotten to let the artist know that I'd borrowed one of Melissa McClone's rescue dogs–an over-weight golden retriever named River Jack–to take the place of the wolfhound, and I was confused by the puffy little dog on the right, which looked nothing like a cow dog. Turns out, the artist thought I'd made a typo and meant to write: "chow dog." LOL. We compromised. She added a few pounds and lightened the fur of the big dog and I changed my "cow dog" to Teddy Bear, the miniature chow mix.
I pretty much stopped eating refined sugar a few years, but since I started working on this book, I've been tempted–who wouldn't be? Then, for my birthday in November, a friend gave me: BRIX -Chocolate for Wine. Four 4-oz bars of gorgeous, aromatic, mouthwatering chocolate. Suggested wine pairings were included. Oh, the dilemma…all I can say is every bite was delicious.
Please tell us a little about the characters in your book. As you wrote your protagonist was there anything about them that surprised you?
I knew going into this that Krista wasn't a big fan of Christmas. I actually pictured her as a bit of a Grinch. What I didn't understand exactly was why? Yes, she'd been through the annual East Coast/West Coast tug-o'-war with her estranged parents growing up, but it wasn't until I learned the real reason behind her move to Montana that I understood why she was so down on the holidays and so protective of her heart. Her actor ex-boyfriend proposed on Christmas Eve…and un-proposed on New Year's Day after he figured out Krista wasn't the pipeline to her famous director mother, after all. Bah-humbug! Luckily, she meets a man who has no desire to be famous and would do anything in his power to make her believe in love–and the joy of Christmas–again.
If your book was optioned for a movie, what scene would you use for the audition of the main characters and why?
I believe the first kiss between protagonists is always a great way of showing "onscreen" chemistry. This one scene takes place in the chocolate shop with lots of people around and…mistletoe. There's got to be mistletoe in a holiday book, right?
Snippet: With the entire table pressed into taste-testing service, Jonah stood and motioned for Krista to follow him across the room to an open space near a gorgeous holiday display. "Mom assured me this Santa thing won't take every hour of every day. She said it's gotten a lot easier since your partner set up an online presence."
Krista tried not to inhale too deeply because his scent–a combination of winter fresh air, chocolate, and hint of pine–was too distracting. "We might consider creating a private Facebook group and doing the initial critique process for wishes there."
He held up a hand for a high-five. "Great idea. Then, a few of us can meet here each morning to brainstorm ways to fill the agreed upon wishes and set a budget."
The touch of his palm connected in a weird way that made her close her fingers in a fist as she dropped her hand to her side. "I may not be able to make every…" She pictured the check he'd handed her. "I'll be here."
"Me, too. It'll be the incentive I need to walk the dogs early. Tonight, I'll set up an overall plan and flowchart so we can track when and how our requests come in. We'll need to do the same for the income side of things. I'm curious as to why the donation well suddenly went dry. The sooner we get our account set up online, the sooner we can track things in real time."
Krista found his analytical approach reassuring. His grand gesture with the check might have had a bit of the theater behind it, but his approach to business was a lot like her own.
"Simple and transparent works for me. As I said earlier, my family is in show business. Nothing is ever straightforward when you're surrounded by thespians."
He moved a smidgen closer. "Simplicity of design is key to both my inventions and my business strategy. When I start overthinking something, I step back for a new perspective. I usually hop on my bike. Exercise is a great distraction for an overactive mind."
"Well, this is Montana. Your bike riding is going to be limited to cycling in the gym for the next few months."
She chewed on her bottom lip debating about how frank to be. He'd given her ten thousand reasons to say yes to this partnership, but what exactly would that involve? Her inner bullshit reader said he had to have another agenda. And she sure as heck never considered herself a spokesperson for Christmas.
"Blue Sky is my baby. Christmas is a one-off. Four weeks. Blow and go. It's over and done and I'm looking at a new month, a new intern and no jobs lined up."
"What about your partner? Is she out of the picture completely?"
Krista didn't know and the not knowing kept her awake at night. She hated ambiguity. Black and white. Bottom line. Profit and loss. Those were her touchstones.
"Amanda should be able to provide backup by phone. But I want you to know that Blue Sky will always be my first priority."
He held out his hand. "Understood."
She shook it twice, intending to let go and return to their table, but as Sage passed by on her way to the counter, she said, "Mistletoe."
"Huh?"
"What?"
Sage pointed up. "House rules. A kiss is mandatory."
Krista groaned. She'd witnessed this bit of holiday mischief several times when she'd been in the shop. "But–"
Before she could express her protest, Jonah wrapped his arms around her–not unlike the way he had when he broke her fall. Only this time, he was in front of her. And his lips hovered an inch from hers, waiting for permission.
She closed her eyes and leaned in to get the silly kiss over.
The instant his lips touched hers, the magnitude of her mistake hit. Not only had Jonah Andrews been drinking her favorite cocoa, but the sweetness mixed with his natural chemistry created a potent combination that made her knees turn rubbery and her heart begin to pound. She kissed him back because she was powerless to do otherwise.
Luckily, a smattering of applause brought her back to her senses.
Cheeks burning, she turned and bowed. Being the daughter of an actor had to be good for something, right?
What do you want people to take away from reading this book?
Being open and receptive can bring people and changes to your life in ways you never could have predicted.
What are you currently working on? What other releases do you have planned for 2016?
I have two new releases scheduled for 2017, and next fall I will be re-packaging/re-publishing my only American Romance series. In March, look for Black Hills Legacy: The Inheritance. Have you ever wondered how your life would change if someone gave you an unexpected inheritance? And in July my second Love at the Chocolate Shop book will come out. I don't have a title yet, but I'm pretty sure you met my next hero and heroine in Secret Santa. 😉

Thanks for blogging at HJ!
Giveaway:

Since romance authors are romance readers, too, we know the best part of a connected series, is getting started with Book 1 and 2, so it would be my pleasure to gift a digital copy of both, Melt My Heart, Cowboy (Love at the Chocolate Shop Book 1) by CJ Carmichael AND A Thankful Heart (Love at the Chocolate Shop Book 2) by Melissa McClone to TWO Harlequin Junkie responders, along with some series swag. This is open internationally and to Nook readers.
To enter Giveaway: Please complete the Rafflecopter form and Post a comment to this Q:

The excerpt above is what the movie industry calls a "meet cute." I happen to be a big sucker for a meet cute in a movie–and in books. And add a dog or two and my heart is fully committed. What's your favorite movie or book "meet cute"? Or, if you're not a fan of such orchestrated introductions, tell me why.
Excerpt from Montana Secret Santa:
Crunch time. I can do this.
She set her travel mug on a convenient display table, laden with chocolate treasures, while she tugged on her faux rabbit fur-lined leather gloves and re-tucked the soft alpaca scarf into the "V" of her white tuxedo-style shirt. Anticipating the single digit wind chill she'd already encountered when she scraped a thick layer of ice from the windshield of her Subaru, she pulled up the collar of her knee-length, cranberry wool coat. Even with expensive hose, she expected her legs to be numb by the time she reached the Blue Sky offices about a block and a half away.
She grabbed her mug and turned to leave just as an older woman in a bulky, masculine-looking Carhartt jacket, grubby jeans, and cowboy boots blew in on a gust of arctic air. The woman looked familiar but Krista avoided making eye contact so she wouldn't get pulled into a neighborly exchange of nonpersonal hi-how-are-yous.
Grabbing the edge of the door with her free hand, she hurried outside. The cold hit like a full-on blast from a high power fire hose. Her stride required mincing steps to keep her thighs together. The last thing she needed was frostbite on her privates. Bad enough a former romantic interest had accused her of "freezing him out of the pleasure zone".
Who says things like that? Pleasure zone. Bah—
The humbug required to finish the thought disappeared the instant a knee-high dog shot, headfirst, between her legs. A nearly invisible tether attached to a harness hidden beneath the animal's stylish red and black plaid fleece overcoat snapped taut, sending Krista's skirt to mid-thigh. She squeezed her legs tight in self-defense.
Wobbling like a tightrope walker, she'd nearly recovered her balance when a shrill zipping sound of the dog's coated wire tether being recalled–too late, in her opinion–yanked the animal–now square to Krista's body–sideways against her shins.
Things went downhill pretty fast after that. Although every action and reaction felt like slow motion from Krista's perspective, the entire debacle probably took seconds.
"Wait. No. Oh, crap." The last came out on a protracted cry as her skinny pumps shifted sideways on a patch of black ice.
Her wonderful, badly needed insulated cup of Sage's divine cocoa went flying. Her small, smart patent leather shoulder bag shot upward to conk Krista on the chin, which caused her to windmill backwards straight into the open arms of the person reeling in their stupid dog.
Since Krista closed her eyes, she couldn't say for sure what happened next, but it involved ear-piercing barks, grunts and groans, and several colorful curses, which might have come from her. Luckily, the person in meager control of the dog's leash turned out to be a man, large enough and strong enough to catch her mid-fall. She recognized his gender by his deep voice and the rock solid arm that locked around her chest as they went down. The thick padding of his winter jacket–along with a nicely built torso–cushioned her impact when they hit the sidewalk. The angle of their repose told her they'd taken another casualty with them.
She blinked as the pile beneath them morphed into a small golden moose with floppy ears, a big black nose, and a tongue about a mile long. Too hairy for a Great Dane. The beast yanked her rescuer's arm–the one that had been around her chest–out and back like a spastic puppeteer when it caught a whiff of her warm cocoa, spreading like a blood stain across the thin layer of ice and snow.
The man ungallantly shoved Krista aside so he could scramble to his knees and do a hand-over-hand motion to reel in the giant dog. "River Jack, no. Cocoa is not on your diet, dude. And Mom said dogs are never supposed to eat chocolate."
River Jack? Odd name. She might have been intrigued if she weren't busy taking stock of her situation.
She pulled down her skirt the best she could.
"It's mostly milk. And Sage's chocolate is the best. It won't kill him. Them," she corrected, noticing the beagle and a puffy hairball with a curly tail had joined River Jack at the quickly freezing trough of goodness.
"Bear," the guy cried, fumbling with the rat's nest of leads in his hands. "Not you, too.
"Bear? River Jack? What's with the strange names?" she muttered, mostly to herself.
The man found the right leash and tugged the largest beast away from the spill.
"Jack is my parents' recent rescue dog adoptee. He was a lonely hearts dog."
The dog in question lumbered toward them with a friendly manner, big, pink tongue still licking its chops.
"'Lonely hearts.' I don't know what that is."
The guy opened his arms, which barely fit around the animal's girth, and buried his face in the fluffy blond coat. "Mom said that's what the staff calls animals that have been at the shelter for months, even years."
Krista stared, transfixed by the sweet bond evident between man and dog. An emotion she couldn't quite name—yearning? wistfulness?—climbed up her throat making speech impossible.
The man looked her way, his smile bemused. "I suck at dog-sitting."
Krista agreed on one level but, since she'd never owned pets and didn't have a great deal of patience with other people's animals, she'd learned to keep her opinion to herself. After a quick inventory to make sure the only thing bruised was her pride, she tried to figure out the most graceful way to stand without putting her nylon-covered knees on the trampled, crusty snow.
With an even more impatient sound, the dog walker tossed the ends of the leashes on the ground and jumped to his feet. "River Jack, stay." He turned toward her and extended his hand, his glove coated in dog hair. "What's wrong with me? Screw Jack's diet. I can't believe I left a beautiful girl sitting on the ice and snow. Double suck."
"Double suck?" She barely got the words out before he grabbed her by the upper arms and lifted her to her feet.
He didn't let go right away. "Are you hurt?"
His thick, tanned, buckskin leather gloves looked huge against the cranberry wool of her coat.
She shifted her gaze to his interesting blue-gray eyes that crinkled at the corners when he smiled. A smile that sent shivers–the hot sort–up her spine like a mini-burst of lightening.
He was a hunk. In a scruffy, just tumbled out of bed sort of way. What's someone his age doing walking dogs at this time of day?
Cute and unemployed? No thanks. She went for the high-achiever, goal-oriented, make-partner-by-thirty type. "A male version of you," Amanda had said recently. "That's what you're holding out for and, frankly, Krista, they're not that easy to come by–especially in Montana."
A point supported by Krista's three dates in a year and a half. But having no man in her life was better than wasting time on the wrong man. A lesson she'd learned the hard way.
"I'm okay. Nothing's broken."
"Thank God." He let go of her to make a pretend brow-swipe of relief. "I've only been home a week. My brother would never let me live it down if I wound up getting sued the first time I walked the dogs on my own."
"I'm not going to sue you. Your dog? Maybe."
He picked up the leashes again and coaxed all three animals to his side. "Bindi," he said, addressing the animal. "Apologize at once. I mean it. This lady has every right to be mad at us. Mostly me, but you know how you get when you're focused on a scent."
His tone—and humor—took the edge off her irritation.
"Bindi was a gift from my sister after Mom and Dad's fourteen-year-old beagle died. She's only four. Or five. Which is probably a teenager in dog years. And teens are just… well… impossible."
She refused to smile but the teasing look in his eyes made it tough not to give in to his goofy good humor.
"And Bear is short for Teddy Bear. Look at that face. Self-explanatory, right? He's a chow mix they inherited from my brother who was dating a girl who worked at the animal rescue at the time."
Krista looked at the dog in question. The fuzzy square face with coal black eyes, short ears, and shiny nose could easily have fit on a shelf with a selection of stuffed animals. "You're right. He does."
She noticed the dogs studying her with varying expressions of interest. She had a feeling they weren't impressed by what they saw.
"Jack has an eating disorder." He lowered his voice and leaned closer to whisper, "Mom says we're not supposed to use the word f-a-t because that's a form of body shaming. Nobody knows Jack's story, but it probably didn't involve a lot of exercise, hence our twice-daily walking routine."
He held up his hand, boy scout-like. "I promise to pay better attention in the future and avoid the chocolate shop at all cost."
Coming from New Jersey, Krista rarely, if ever, was left without a snappy comeback, but the sincerity behind this guy's slightly abashed look robbed her of speech. Crazy, ridiculous, disparate thoughts played tag in her head. Is he for real? Could this be a prank? Is my brother hiding in one of these storefronts with a film crew? Why can't I stop looking at him?
Fortunately, the door of the chocolate shop opened and two people rushed out. Dakota, Sage's clerk, must have witnessed the debacle through the store window because she carried a handful of napkins and a replacement cocoa. The same cowboy-woman who Krista recalled passing on her way out of the shop followed. "Young lady, you need to get yourself a pair of snow boots."
Krista couldn't remember the last time she'd been scolded. Her lips parted but no words came out. Dumbfounded twice in one morning. This did not bode well for her upcoming meeting. And when she saw the dog walker's gaze on her, her cheeks turned icy hot.
"And you, young man, need to keep your eye on the ball. Or on the dogs, as the case may be." She petted and praised all three canines before looking at the human holding their leashes.
Her demeanor instantly became less schoolmarm and more schoolgirl. "Oh, my word. Jonah Andrews," she exclaimed, pointing him out to the small crowd that had gathered to gawk. "I should have recognized the dogs. Your mother said you were going to be house sitting and dog walking for a few months. Looks like you need more practice."
"Ya' think?" Krista murmured softly.
The woman turned her gaze on Krista. "Are you okay? I'm Emily McCullough. Most people call me Em. I've seen you around, but I don't know your name."
"Krista Martin. I'm in advertising. Blue Sky Promotions."
"You work with Amanda Heller. Nice gal. She's on our board. Whip smart."
Board? What board? Krista and Amanda were partners. Best friends. They didn't have secrets from each other. Well, not many.
Krista started to ask, but Dakota walked up at that moment with Krista's battered cup, its broken lid dangling by a thread of plastic. "I was going to pour this cup into yours, but I think it's beyond hope. Shall I throw it into our recycling bin?" She held out the replacement. "Maybe you should come in and sit down for a bit."
Krista's fingers closed around the to-go cup greedily. "Thanks so much. You're a lifesaver. But Amanda is expecting me at the office. I'd better go."
"Wait. Wait just a second." The dog walker–what was his name? Jonah something?–took a step closer. The dogs surged in mass as if that signaled something completely opposite of wait. "Hold on."
Once he had the trio of misfit mutts under control, he looked at Krista. The sparkle in his lively, intelligent eyes made her breath catch. Did I break a rib when I fell?
"If you give me your number, I'd like to send you something to compensate for your ripped nylons and cover the cost of dry cleaning." He used his teeth to pull off one glove. The gesture fell short of sexy when he had to spit dog hair out of his mouth.
He wiped his lips then held out his hand. "I'm Jonah, by the way."
Krista glanced down. She hadn't noticed the collection of snags that must have been caused by the beagle's sharp nails.
Before she could give him her hand, Emily McCullough grabbed Jonah by the elbow and turned him toward the street. "She's in the book. You two can make up later over drinks or something. I need to talk to you about the meeting tomorrow."
He mouthed the word "Sorry," as the bossy woman led him–and the trio of dogs–away.
From the back, Krista got a better look at the man. She liked what she saw. Six-foot or better. Broad shoulders, although the bulky coat left a lot to her imagination. And, damn, if her brain didn't fill in all the gaps with Charlie Hunnam's body.
No. Stop. Don't go there.
The holidays were a terrible time for a fling. Awful. She'd learned that the hard way her last Christmas in New York. The whole new-person-gift-giving thing was an evil trap. Too much and she came across as desperate. Too little, she looked cheap. No thanks. Definitely not happening.
She readjusted her purse then checked the time on her phone. Ten minutes late. So not her style, but neither was getting taken down by a beagle.
Excerpt. © Reprinted by permission. All rights reserved.

Book Info:
Ad exec Krista Martin, while feeling more Grinch than elf, still jumps at the chance to co-chair Marietta's Secret Santa Society. Why not? Especially since brilliant, attractive, and innovative tech wunderkind Jonah Andrews has agreed to help. He's well connected and Krista's hoping for some advice on rebooting her career.
Jonah knows Krista has a not-so-hidden agenda, but sparring with her over cocoa at their Secret Santa meetings is the most fun he's had since returning to his old hometown. Krista may come across as all business, but Jonah's positive he's glimpsed a little girl inside her who wants to believe in Santa… and in love.
Book Links:

Meet the Author:
F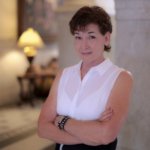 ormer award-winning newspaper journalist Debra Salonen is a nationally bestselling author with 26 traditionally published novels. Debra was named Romantic Times Reviewer's Career Achievement "Series Storyteller of the Year" in 2006 and one of her titles was named Best Superromance of 2010. In July 2014, Debra's first Big Sky Mavericks title was released, opening what's grown to a nine-book connected series within Tule Publishing's Montana Born imprint. Deb's self-published Black Hills Rendezvous series continues in 2017 with BLACK HILLS LEGACY: The Inheritance. An avid reader and hiker, Deb lives in the foothills of the Central Sierra and loves to spend time with her husband and family in beautiful Yosemite National Park.
Website | Facebook | Twitter | Instagram | GoodReads |