Today it is my pleasure to Welcome author
Jennifer L. Armentrout
to HJ!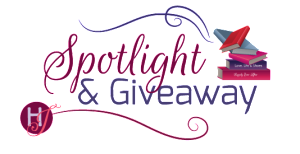 New York Times bestselling author Jennifer L. Armentrout delivers the unforgettable story of a woman whose new life has just begun—but may end in murder . . .
Please summarize the book for the readers here: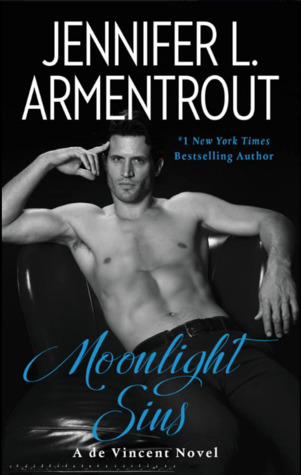 Moonlight Sins is the story of Julia, a woman looking for a fresh start at a new job in New Orleans, only to discover that the stranger she had a steamy encounter is…gulp…her new boss and not only one of the infamous de Vincent brothers, but the wildest. Lucian's an unrepentant bachelor but there is something about Julia that he just can't resist. What happens when these two have to share the same home? You'll have to read to find out!

Please share the opening lines of this book:
Is it true? What they say about the women who come here?"
Fingernails dipped in shiny red polish trailed along Lucian de Vincent's stomach, dragging the front of his shirt free.
"That they . . . go insane?"
Please share a few Fun facts about this book…
The idea for this series came from an episode of The Dead Files. The show investigated a home that was supposedly built on cursed land and that idea of the curse stuck in my head.
The book's theme song would be Zayde Wolf's NEW BLOOD
I think out of all the brothers Lucian is the only one who truly believes the house is haunted.
Please tell us a little about the characters in your book. As you wrote your protagonist was there anything about them that surprised you?
Lucian was the one who surprised me the most and he actually came to me first. As I created the de Vincents, I knew exactly what was going on with each character and why they were the way they were, which is different for me, because I usually don't figure out the characters until I begin to write them. But this wasn't the case with the de Vincent boys.

If your book was optioned for a movie, what scene would you use for the audition of the main characters and why?
It would be the scene when Julia realizes exactly who Lucian is.
Bitterness quickly wrapped itself around the anger as she
realized she now could answer the whole "why her." God,
she wanted to laugh, except she might just end up screaming
in his face.
And he was still holding her hand, refusing to allow her
to pull her arm free. In stunned anger, she watched him lift
her hand to his mouth. He kissed the top and then he turned
her hand over, kissing her palm as he held her gaze.
Fury coursed through her as she glared back at him,
mingling with the heat blasting her cheeks as she easily
recalled what it felt like to be pressed against him. She
clearly remembered how the hand that was holding hers
now had felt between her legs, how—A
flick of wet warmth traveled up the center of her palm,
shooting a wave of rolling warmth straight through every
vein in her body. Had he—?
Did his tongue—?
He winked as he lifted his mouth from her palm, holding
her gaze.
He had.
What do you want people to take away from reading this book?
That everyone deserves a happily ever after and maybe… just maybe… ghosts are real.
What are you currently working on? What other releases do you have planned for 2017?
The next book in the series, MOONLIGHT SEDUCTION which is youngest brother Gabriel's story.

Thanks for blogging at HJ!
Giveaway:

Print copy of MOONLIGHT SINS (de Vincent series) by Jennifer L. Armentrout
To enter Giveaway: Please complete the Rafflecopter form and

Leave a comment with your thoughts on the book…
Excerpt from Moonlight Sins:
Julia decided to ignore that. "Is there something I can help you with?"
His chin dipped and she knew immediately that was the wrong thing to ask. "There is a lot
you can help me with."
Julia rolled her eyes despite the way her stomach did a pleasant little drop. "Let me rephrase
that. Is there anything I'd be willing to help you out with?"
"Oh, Ms. Hughes." His voice was a low, sensual drawl. "You'd be willing."
Her lips parted as her body flashed hot, really hot, and then cold. "Is there literally anything
you can't make sound sexual?"
"No. It's like a superpower of mine."
Excerpt. © Reprinted by permission. All rights reserved.


Book Info:
Julia Hughes has always played it safe until she learned a very painful lesson. Now Julia's starting over with a job in the Louisiana bayou—and a scorching encounter with a stranger, only to discover he's Lucian de Vincent . . . her new employer. The de Vincent brothers share a massive fortune and a dark reputation. Julia cares for their troubled sister, but a menacing presence in the mansion—and the ever-present temptation of Lucian—prove dangerously distracting.
Lucian's grandmother claimed de Vincent men fall in love once—and hard. Apparently, it's Lucian's turn. Julia's compassionate care of his twin makes Lucian want to lay himself bare. But some secrets are better for Julia not to know.
The recent "suicide" of Lucian's father is the latest in a string of deaths on the estate. Someone is eliminating the de Vincents. And the best way to get to Lucian may be through Julia. . . .
Book Links:  Amazon | B&N | iTunes |


Meet the Author: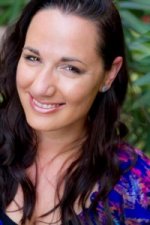 JENNIFER L. ARMENTROUT is the #1 international and #1 New York Times bestselling author of over 40 books, including the Wait for You, Lux series, the Dark Elements series, and Til Death. She is published with Tor, HarperCollins Avon and William Morrow, Entangled Teen and Brazen, Disney/Hyperion, Harlequin Teen and writes steamy and fun New Adult and Adult romance under the pen name J. Lynn. Jennifer is also the founder of Apollycon, a yearly reader event that brings in over 1400 readers and authors together each year. She currently lives in West Virginia with her husband and two dogs, Loki and Diesel.
| Facebook | Twitter | Instagram |