Today it is my pleasure to Welcome author
Shana Gray
to HJ!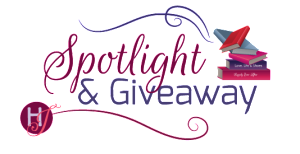 Hi Shana and welcome to HJ! We're so excited to chat with you about your new release, More Than A Fling — Blaze duo in A Taste of Paradise!
Aloha! I'm so happy to be here!

Please summarize the book for the readers here: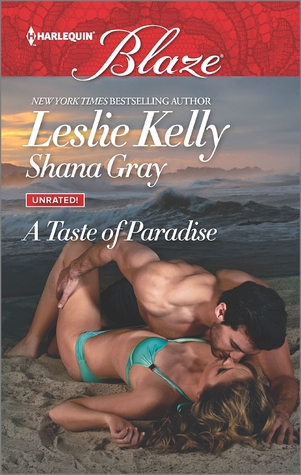 I love this book 🙂 It starts off with our heroine on the last leg of a grueling business trip. She figures a stop in Hawaii is just what her weary bones need. Little does she know relaxing and lazing around on the beach is the LAST thing she'll be doing. Lana meets Grant on the plane and neither can get the other out of their minds. They embark on a whirlwind exploration of the islands as well as themselves.

Please share the opening lines of this book:
Lana woke with a start. The lights were dimmed and the plane was hushed. This was the last leg of her trip — Sydney behind her, Hawaii in time for breakfast.
Please share a few Fun facts about this book…
The big thing that pops out is a HUGE typo that happened. I use Dragon software for writing and there is a spot in the book where Grant gives Lana a box of bakery treats. The line was "he handed her the box of goodies" Dragon wrote "he handed her the box of herpes" I nearly died! I did change it before sending to my editor but I almost didn't! I would have loved to see what she what she thought about the oops.
Did you ever watch Magnum PI, with Tom Selleck? A few things in the book were drawn from the TV show. I wonder if you could spot them 🙂 Let me know if you do.
The hotel where Lana stayed is called the Moana. I stayed there back in 1985. It is so old, gracious and classic that I had to use it in this book. I have a Pinterest board with images of how I see Lana, Grant and all the places they visit.
If your book was optioned for a movie, what scene would you use for the audition of the main characters and why?
I think I'd pick the spot where they meet. On the plane. Because the chemistry between them is so important.
She felt her way through the darkened cabin to the lavatory — perfect timing for the plane to hit a pocket of turbulence. Lana lost her footing, didn't see the door open and catapulted headlong into the person coming out. Not just any person, but a mountain of a man. She reached out to steady herself, her fingers closing around some very impressive, muscled shoulders. Arms snaked around her like steel bands, holding her tighter than she'd ever been held before.
Lana gasped. He smelled so damn good, too. She blinked and looked up — way up. This man was huge, built, broad, tanned, blond…Viking blond with brown eyes that reminded her of chocolate syrup. Sticky, sweet, sinfully delightful. She swallowed when her heart tripped over itself, and she felt her panties growing moist. This is what she got for being celibate for so long.
What do you want people to take away from reading this book?
I hope the readers feel like they've been away on vacation at an exotic and romantic island. That they feel the passion and growing love between Grant and Lana.
What are you currently working on? What other releases do you have planned for 2015?
Currently I'm working on a story called Crush, a captor turns protector story. It's moving along nicely. I'm waiting to hear back about another three books for Blaze, also set in Hawaii so keep your fingers crossed for me.
In 2015 I self published four books, Passion Cowboy Style, Love Cowboy Style with a bonus read called Layover Lover, Hot Fusion, and Sexy Short. My next release will be with Loveswept Random House March 29, After The Hurt is about a retired MMA fighter, Tank, and is lady, Pepper, fighting for their love. A reunion romance. 2016 should have a few more releases too, perhaps a step into the paranormal worlf with a Sea Witch story out next summer.

Thanks for blogging at HJ!
Giveaway:

I'll give away a signed copy of A Taste of Paradise to a North American winner. An ebook copy to an international winner and their choice of e-book from my back list.
To enter Giveaway: Please complete the Rafflecopter form and Post a comment to this Q:

Have you been to Hawaii? If you have what was your favourite place. If you haven't, and had the chance to go, what would you want to see first?
Excerpt from More Than A Fling:
"My apologies."

Gawd help me! He's got an accent.

Lana loved the South African cadence, and his was just as thick and sweet as the desire sweeping through her.

"No, it was my fault. I wasn't paying attention."

"That little bump in the road was somewhat of a surprise as well, ya."

Keep talking.

"Uh, yes. Yes, it was." The words dried up in her mouth when he pivoted her into the small area between the lavatory doors. He held her firmly and a little too closely, but Lana wasn't going to argue. What were the odds in life a girl would be this close to such a fine specimen of a man? Nevah! She would enjoy every second of this encounter. Oh, yes.

The plane lurched again, throwing her against him. Now breast to chest, hips to hips, thighs to thighs, Lana felt every nuance of him. She curled her arms around his neck and hung on as the jet bounced through the night sky. Mr. Viking didn't pull away—she could have sworn she felt his arms tighten a bit more around her.

Sweet.

The jet's path smoothed out, and Lana began to feel foolish in his arms. The right thing to do would be to step away. Step away from the man. Away from the gorgeous hunk of maleness that made her want to drag him into the lavatory behind them.

Lana opened her eyes. The sign on the lavatory door was right in front of her caught her attention. Vacant. All she had to do was open said door and push Mr. Viking inside, inviting them both into the Mile High Club. She swung her gaze to him and her heart flipped. He was watching her with an intensity that made her tremble. Was he thinking the same thing?

Reluctantly Lana stepped from the captivating heat of his embrace. The lingering aura of his power didn't dwindle with the distance.

"Can I escort you to your seat?"

Oh, a gentleman, too.

"Well, actually…I need to…" Lana nodded to the lavatory door and nearly died when her cheeks heated.

He laughed and her knees wobbled. Good God, he was getting under her skin.

"Of course." His voice was low and he bowed his head before murmuring, "If you care to join me after, I'll order us a nightcap whilst you're engaged."

Whilst? He certainly was proper. Lana tipped her head back to gaze at him, knowing she couldn't say no. "Yes, please. That would be delightful."

Delightful? Holy shit, when had she become Ms. Formal? Lana fled into the lavatory before she could make a further ass of herself.
Excerpt. © Reprinted by permission. All rights reserved.

Book Info:
MORE THAN A FLING by Shana Gray
Lana Hunter has a few precious days in Hawaii before a big business meeting—time to relax and indulge herself. But indulgence takes on a whole new meaning when she meets dishy South African Grant Rankin. It's the perfect fling—brief and wicked. After days exploring volcanoes and nights exploring each other, how will Lana ever return to real life?
ADDICTED TO YOU by Leslie Kelly
Ten months ago, Heather Hughes had an unbelievable few days with hot quarterback Nate Watson. It ended in scandal and heartbreak. Now her mother is getting remarried in the Caribbean—to Nate's father. The chemistry between her and Nate is still hotter than the tropical sun…but Heather's already been burned once. Can she risk it again?
Book Links:

Meet the Author: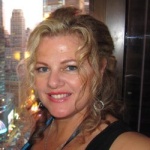 Now writing under her new name, Shana will be published with Loveswept/Random House and Harlequin Blaze, as well she is an indie author. Shana is represented by Louise Fury of The Bent Agency.
Shana's passion is to enjoy life! She loves to travel and see the world, be with family, friends and experience the beauty that surrounds us. Much of her experiences find their way into her books. First published in 2010 as Cristal Ryder, Shana has written contemporary erotic romances for Sybarite Seductions, Lyrical Press (now Kensington) and Ellora's Cave. Her stories range from scorching quickie length to longer erotic romance novellas.
She splits her time between her house in a small Ontario town with her twentysomething son's, four cats, two budgies and, as the world knows him, Meat Man's house. It's an adventurous challenge that she loves.
You can find Shana on social media at Twitter Facebook Pinterest
Website | Facebook | Twitter |