Today it is my pleasure to Welcome author
Mia Sheridan
to HJ!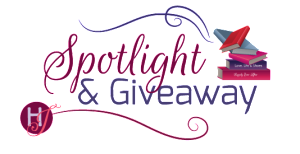 New York Times bestselling author Mia Sheridan delivers a heartwrenching new stand-alone contemporary romance.
Please summarize the book for the readers here: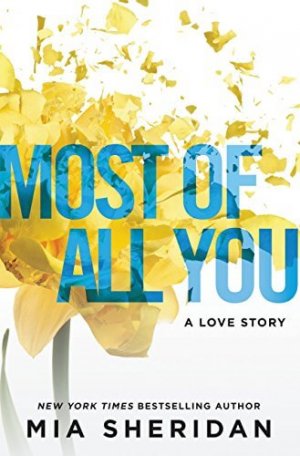 Most of All You is the story of two people who have been broken by tragic events. While the hero and heroine have very different back stories, they've both suffered greatly. However, their individual responses to the pain of their emotional wounds is what sets them apart, and helps them to heal the other.

Please share the opening lines of this book:
He didn't belong here. Why that thought came immediately to my mind the moment I laid eyes on him, I couldn't be sure. But it did. It wasn't the way he looked—I'd seen handsome, clean-cut, seemingly wholesome boys here before. Get a few drops of alcohol in them, or a few whiffs of the pack mentality wafting thickly in the air, and they'd be acting just like the other drunken fools eager to part with their money and any common decency they might possess.
Please share a few Fun facts about this book…
I outlined the entire book in one sitting while watching a movie at home with my family! That's the first time I've ever outlined a book that quickly. I wish I could remember what movie we were watching – thankfully it wasn't that engrossing! J
The original working title of this novel was, "Daffodils and Stone."
A quote I read last year (often attributed to Bob Marley) was the initial inspiration for this story. It goes: " If she's amazing, she won't be easy. If she's easy, she won't be amazing. If she's worth it, you won't give up. If you give up, you're not worthy. Truth is, everybody is going to hurt you; you just gotta find the ones worth suffering for." It totally knocked me for a loop and I couldn't stop thinking about it. Crystal and Gabriel were formed from my musings on those words.
Please tell us a little about the characters in your book. As you wrote your protagonist was there anything about them that surprised you?
Crystal is a stripper who has been hardened by life. She's emotionally closed down and disdainful of men who, in her experience, have only ever used and taken from her. Gabriel is a man who is afraid of touch, of people getting in his personal space, because of a horrific event that happened to him as a child. Originally, I pictured these two characters to be on more even footing as far as their damage. But as the story clarified, and specifically, as Gabriel's character formed in my mind, I realized that he was, in fact, far more emotionally solid and open to love. From there, the story just flowed.
If your book was optioned for a movie, what scene would you use for the audition of the main characters and why?
I'd use the scene where Gabriel and Crystal meet for their first "session." It is the scene where Crystal unknowingly lets down her walls and Gabriel suspects that she is as afraid of physical touch as he is. Maybe even more so because she is holding tightly to her armor, whereas he is there to shed his. And suddenly, the dynamic between them shifts. I'd choose this scene because I think it's an emotionally charged moment where the actors would have to convince the audience of the complexities of these two damaged souls.
Excerpt of scene:
Her cheeks flushed, and she stared at me for a moment before looking away. "Oh." She picked at a fingernail, her brow creasing before her eyes met mine again. There was something in her expression I was having trouble reading. Was it fear?
She shifted, wrapping her arms around her waist and unwrapping them just as quickly, clasping her hands in her lap. She smiled, that big one that was all mouth and cheek muscles, but no eyes. "Well. Let's just get started, then. Can I…?" She used her finger to indicate moving closer to me on the couch. Her gaze met mine and held for a moment as I nodded, anxiety coursing through my blood.
She scooted closer to me as my heart rate accelerated. I felt my body flush uncomfortably, my skin prickling as she again slid closer, our thighs almost touching. There was a red mark on her cheekbone that her makeup didn't cover from this close. I wanted to ask her about it, but I couldn't form the words. The adrenaline pumping through my body at her nearness made me feel dizzy, made me want to bolt, to flee. I was desperate for space, and though I knew it was irrational, I couldn't help wanting to back away, to put myself at arm's distance so I felt safe. I sucked in oxygen, her eyes still holding mine.
"I'm going to touch your hand," she whispered. "Is that okay?" Her eyes were wide, and her lips were parted as her chest rose and fell with each quickened breath. I saw it—her nervousness, her uncertainty, but the care she was taking in spite of it—and for one sweet moment, a breeze of calm moved through me.
I let out a strange sound that was half word…half exhale. She hesitated, but kept eye contact. "Gabriel," she murmured. I felt the warmth of her breath as she spoke my name. I smelled her perfume, something fresh and delicate that reminded me of spring rain and newly cut grass, something that seemed to conflict with the heaviness of her makeup, the boldness of her skimpy clothing. Who are you, Crystal? Really?
What do you want people to take away from reading this book?
I hope people will take away from this story the message that all of us have the ability to piece ourselves back together after tragedy, no matter how impossible it seems. Though we all have to take time to heal when we've been broken, the wounds of our past don't have to define us.
What are you currently working on? What other releases do you have planned for 2017?
I'm currently about halfway through my next sign of love novel, which will be released as an Audible exclusive. Most of All You is the last release I have in 2017, and then I'll be releasing the Audible book in March, 2018, my second book through Grand Central, titled More Than Words (June, 2018), and the sign of love e-book release in July or August, 2018.

Thanks for blogging at HJ!
Giveaway:

Print copy of MOST OF ALL YOU by Mia Sheridan
To enter Giveaway: Please complete the Rafflecopter form and Post a comment to this Q:

Did you pick out any symbolism in the book, specifically regarding Gabriel's work? How did your opinion of the characters change as the book progressed?
Excerpt from Most of All You:
He cleared his throat and put his hands in his pockets, tilting his head slightly so his hair fell across his forehead. His posture, the way he squinted slightly as he looked at me, triggered my memory, and I suddenly realized how I knew him. Lost boy. The words moved through my mind as if someone had scribbled them there. His name was Gabriel Dalton, and he'd gone missing when he was a kid. It was a big-time national news story when he escaped his kidnapper and came home. I was only a preteen at the time, but I'd still heard about it here and there. Of course, right about the time Gabriel had come home, my world was—yet again—falling apart.
The last time I saw his picture on the news had been a while ago, but I knew for certain who he was now. "You shouldn't be in a place like this. If someone recognizes you, I imagine they'll be real eager to take your picture."
He froze for a portion of a second before relaxing again. He took a seat in the metal chair across from where I sat and looked at me expectantly, like one of the men waiting for a lap dance. Only…different somehow. I wished I could pinpoint what it was that looked so wrong about him sitting there. Maybe it was that he looked nice. And I couldn't ever remember thinking that about anyone who walked through the door of this club. He blew a breath out slowly and ran a hand through his hair, moving it off his forehead. "I guess it's good you recognized me. Might make this a little easier." He seemed to be talking more to himself and so I didn't respond. He looked straight at me. "I probably should have thought this out a little more instead of just showing up." He rubbed his palms on his thighs as if his hands were sweating.
"Are you going to get to what you want, or am I supposed to guess?"
He shook his head. "No, no, I'm sorry. I don't want to waste your time." He paused again. "The thing is, Crys—" He cleared his throat. "The thing is, because of my history, which it sounds like you know a little bit about, I, uh, find it difficult to tolerate…closeness." Two pink spots appeared on his cheekbones. Was he blushing? God, I didn't even know men could blush. As if my opinion of him mattered somehow. Something small and warm moved through me, something I had little idea how to identify.
"Closeness?" I frowned, uncomfortable with the softness in my tone.
He pressed his lips together, the color in his cheeks increasing. "I find it difficult to get physically close to people. Or rather, I find it emotionally distressing. Uh…" He laughed softly, an embarrassed sound. "God, this didn't sound so pitiful in my head." He looked somewhere behind me. "Or maybe it did. Maybe it's just worse hearing it out loud."
"What is it I can do for you exactly, sugar?" My voice still sounded soft. Helplessly, my heart squeezed, and I felt a shiver of compassion run through me for the way Gabriel was struggling in front of me. The unfamiliar emotion unbalanced me, and I drew myself up straighter.
"Gabriel," he corrected.
"Okay, what is it I can do for you, Gabe?" He didn't smile with his mouth, but his eyes squinted slightly as if he was. But then the lines around his eyes smoothed out, and I wondered if that had been a sort of smile, or just my imagination.
"You can help me practice being touched by a woman."
Excerpt. © Reprinted by permission. All rights reserved.

Book Info:
A broken woman . . .
Crystal learned long ago that love brings only pain. Feeling nothing at all is far better than being hurt again. She guards her wounded heart behind a hard exterior and carries within her a deep mistrust of men, who, in her experience, have only ever used and taken.
A man in need of help . . .
Then Gabriel Dalton walks into her life. Despite the terrible darkness of his past, there's an undeniable goodness in him. And even though she knows the cost, Crystal finds herself drawn to Gabriel. His quiet strength is wearing down her defenses and his gentle patience is causing her to question everything she thought she knew.
Only love can mend a shattered heart . . .
Crystal and Gabriel never imagined that the world, which had stolen everything from them, would bring them a deep love like this. Except fate will only take them so far, and now the choice is theirs: Harden their hearts once again or find the courage to shed their painful pasts.
Book Links:

Meet the Author: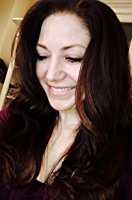 Mia Sheridan is a New York Times, USA Today, and Wall Street Journal bestselling author. Her passion is weaving true love stories about people destined to be together. Mia lives in Cincinnati, Ohio, with her husband. They have four children here on earth and one in heaven.
Learn more at:
MiaSheridan.com
Twitter, @MSheridanAuthor
Instagram, @MiaSheridanAuthor
Facebook.com/MiaSheridanAuthor