Today it is my pleasure to Welcome author
Virna DePaul
to HJ!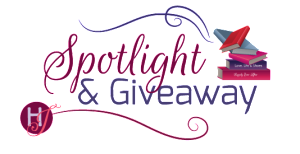 Hi Virna and welcome to HJ! We're so excited to chat with you about your new release, Mr. Rich!
Please summarize the book for the readers here: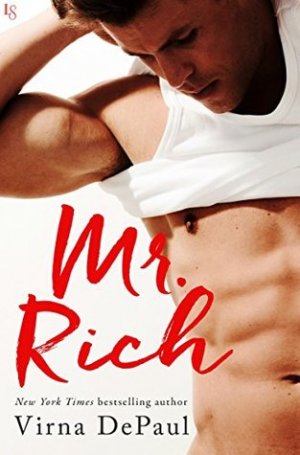 A beautiful college drop out is running from a painful past and working as a grocery store sample girl. She finally has the opportunity to talk to the sexy customer she's been admiring only to find him unconscious on the floor. She calls 911, identifying him for the dispatcher by pulling his ID from his wallet. After he's whisked away by the ambulance and she realizes she still has a wallet, she sets out to learn more about her mysterious fantasy man. Hilarious and sexy times ensue!

Please share the opening lines of this book:
The sound of licking and sucking fills my ears, and an occasional low moan filters through. My sole focus is on the man in front of me and the knowledge that I have nearly brought him to his knees with pleasure. He groans lustily as his teeth nibble and his tongue flicks
Please share a few Fun facts about this book…
Although I've infused humor in my books before, this is my very first romantic comedy.
Bastian is as sexy and unique as his name, and before Julia even kisses him, she sees him completely naked while she's sitting in an Internet cafe.
Food (appearance, taste, smell, texture) in fiction can be both sexy and funny! 🙂
Please tell us a little about the characters in your book. As you wrote your protagonist was there anything about them that surprised you?
My hero Bastian is a man who seemingly has it all but is struggling with a health condition that makes him doubt whether he should ask the heroine out at all let alone open himself to the possibility that they can have a real future together. Likewise, my heroine Julia starts out insecure about whether she can possibly be enough for a smart, rich, successful and incredibly gorgeous man like Bastian. Together they rediscover how strong and worthy they are, and how much they have to offer the other person. During a certain Internet cafe scene, Julia is researching Bastian online and discovers just what a bad boy he'd been in the past. It surprised me that he'd posed naked, but it was definitely a fun scene to write. 😀
If your book was optioned for a movie, what scene would you use for the audition of the main characters and why?
I'd use the scene in the grocery store where Bastian first approaches Julia, she excuses herself for a moment, and then she comes back to find he's passed out on the floor. I think the scene represents the tone of the overall story well—strong sexual tension, emotion, AND humor.
What do you want people to take away from reading this book?
That despite past mistakes or future challenges, true love brings healing, power, and happiness.
What are you currently working on? What other releases do you have planned for 2017?
I'm currently working on Lip Service, another sexy romantic comedy, Book 3 in my Kiss Talent Agency series. In addition, I'm working on Bedding the Boss, Book 8 in my Bedding the Bachelors series.

Thanks for blogging at HJ!
Giveaway:

Ebook: MR. RICH by Virna DePaul. *Gifted via Amazon*
To enter Giveaway: Please complete the Rafflecopter form and Post a comment to this Q:

I write contemporary, paranormal, and romantic suspense. What's your favorite genre at the moment and do you have a favorite trope or type of character/story line you'd like to see?
Excerpt from Mr. Rich:
The sound of licking and sucking fills my ears, and an occasional low moan filters through. My sole focus is on the man in front of me and the knowledge that I have nearly brought him to his knees with pleasure. He groans lustily as his teeth nibble and his tongue flicks. His throat works as he swallows, and his fingers are slick. Slippery. Searching.
My body shudders.
With revulsion.
"Hey, you got any more wings?" Joe Miller asks.
Joe is a six-foot-five former pro football player who now coaches at the local high school. He relishes the samples I hand out at Cooper's Food Market and Pharmacy, and he's currently still licking his fingers clean of wing sauce like he's a toddler rather than a grown man.
I try not to grimace, knowing that I'm all out of wings but not wanting Joe to complain to the manager about skimpy portions.
This is what I get for asking for a promotion. Instead of working behind a cash register, I make a dollar more an hour doing the culinary equivalent of spritzing perfume on random passersby. I glance down at the display samples, my dual offering of coconut curry wings and asparagus intended to appeal to the health nut and adventurous eater alike. A lone chicken wing sits in a red-and-white checkered paper tray, like the ones used to serve fries in gas stations, only smaller. An identical tray contains portioned green sticks of healthiness (I keep telling them raw asparagus isn't edible, but no one listens to me).
Joe doesn't even glance at the asparagus, not that I blame him.
I'm not a fan of curry, but give me something with some freaking calories any day.
Joe eyes the tiny wing sample, as if calculating if it would be worth the energy to eat it, or if he should ask me to go to the back and get some bigger ones. I smile, hoping he'll go away.
My feet feel like I've been standing in this spot for five years without a break, but I know that's not true. I spent them standing behind the register for three; that's how I know almost everyone who comes through the door.
Could be worse. It could be like it was when all of my friends from high school were graduating college and coming home to get their things together to move off to wherever they were going next, be it grad school or fancy new careers.
When I think about how I got stuck here, I have to remind myself that at least I'm working for Mr. Cooper, the owner, even if I'm not fond of She-Hulk, the new manager he recently hired. Cooper's is owned by a local family, and Mr. Cooper gave me a chance when no one else would.
God, please don't let this be my life forever.
"Here you go, Joe," I say finally, since it's obvious Joe isn't going to leave until I satisfy his appetite for more wings. I hand him the little tray with the last wing, plus several napkins.
He shoves the wing into his mouth in one gulp.
Sauce immediately covers his face and drips on the gray T-shirt he's wearing, already stained in sauce from earlier. Once again, I stifle a grimace as he sucks on the bone. He literally sounds like he's inhaling his food.
"Thanks." Joe hands the empty tray back to me rather than tossing it in the garbage can in front of us.
I look down at the tray, no bones in sight, and back up at Joe. I start to ask him if he ate the bones, but then a man walks by my stand and I'm stunned silent.
I'm stunned, period.
It's the same reaction I've had the last five times I've seen him.
No, I don't know his name, but yes, I know exactly how many times he's come into the store, at least when I've been here. He started coming in about two months ago, at various days and times, to peruse the vitamins.
He's tall. Big, buff, and crazy handsome, with short dark hair and chiseled features. He's wearing a faded T-shirt that shows off his toned chest and arms, and jeans that hug an impressive package and tight ass. Even though he's dressed casually, he radiates confidence and power.
He's never said a word to me. Never even looked in my direction. He could be the biggest dick on the planet, and that would be a damn shame, because I'd like to think he's as beautiful on the inside as he is on the outside.
Every time I've seen him, I've been struck by a sense of familiarity, but I've never figured out why. I've spent a lot of time daydreaming about what he does for a living. I always go back to him being some kind of movie star, though I can't imagine what he'd be doing in Rutherford, especially on this side of the tracks.
He certainly looks like a movie star, with a strong jawline shadowed with scruff and cheekbones high enough to make a girl scream. Hazel eyes that, even from a distance, entrap and drown anyone fortunate enough to be caught in the crossfire.
Today, however, I'm suddenly struck by a vision of him in a fancy suit and tie, reigning supreme in an office building somewhere in the towering heights that are downtown Rutherford.
"Girl, he is so far out of your league."
I jerk around at the voice that comes from beside me. Joe is gone, replaced by Kevin, my best friend, coworker, and constant enabler. He's tall and thin, with eyes so similar to mine that many have wondered if we're siblings. His hair is deliberately tousled and his shirt is always ironed. He's clean and neat from head to toe. Normally, he's the stereotypical gay best friend any girl would dream of having, but damn it, he's distracting me from Big Sexy and I know he'll be leaving soon; he never stays long.
I've never told anyone about him or my intense reaction to him, not even my best bud. But one thing's for sure: whether Big Sexy's a nice guy or not, Kevin's right—he's way out of my league. Doesn't mean I shouldn't admire the view while I can.
Excerpt. © Reprinted by permission. All rights reserved.


Book Info:
She finds a wallet (not a shoe), and he's a billionaire (not a prince), but this time, Cinderella's turning the tables. . . .
Julia: Shilling samples at a grocery store isn't exactly my dream job. Yet here I am, tray in hand and fake smile plastered on my face. The one highlight is seeing him. I don't know his name, but if I did, I'd scream it during the naughty dreams he inspires. He's crazy handsome, all confidence and an air of power. He's never said a word to me. Never even looked in my direction. Then one day he literally falls at my feet. Now I have his wallet. I know where he lives. And I've found the nude photos of him online.
It's not the bruschetta on her tray he really wants to taste. . . .
Bastian: I've dated models, doctors, and CEOs, but something about Julia Rominger has me intrigued . . . and more than a little aroused. Maybe it's her lush curves driving me wild. Or the fact that she has no problem telling me to go to hell. Either way, she's seen me at my worst; I want to hit her with my best. I know where to touch, where to kiss, and just how far to push to drive her crazy. Soon, however, pleasuring Julia isn't enough. I want to possess her. I need to make her mine. And I'll fight to the bitter end to win her heart.
Book Links:

Meet the Author: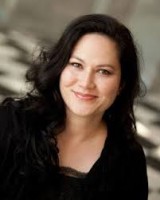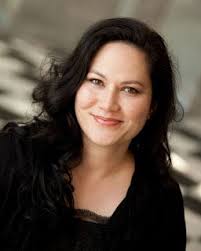 A former prosecutor, Virna DePaul is the bestselling author of steamy, suspenseful fiction. Whether featuring vampires, a Para-Ops team, hot cops, or swoon-worthy identical twin brothers, her stories center on complex individuals willing to overcome incredible odds for love. She loves to hear from readers.
virnadepaul.com
Facebook.com/booksthatrock
Twitter: @virnadepaul
Instagram: authorvirnadepaul