Today it is my pleasure to Welcome author
Cindi Madsen
to HJ!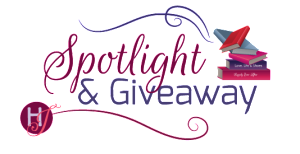 Hi Cindi and welcome to HJ! We're so excited to chat with you about your new release, Nailed It!
Tell us about the book with this fun little challenge using the title of the book: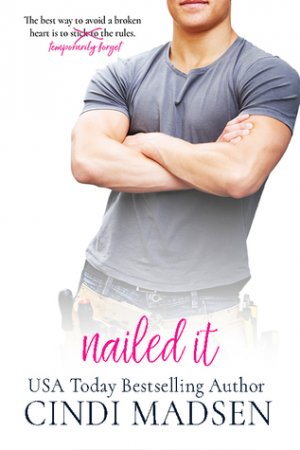 N is for: Never gonna sleep with Jackson Gamble again. Maybe.
A is for: A cat who came with the house & doesn't bother chasing away any of the mice.
I is for: Ivy Clarke, who gets in over her head flipping a house
L is for: Love. For a while Ivy didn't believe in it. Now she has no idea.
E is for: Enemies who turn into lovers
D is for: Devolving into a sparring match whenever they're in the same room
I is for: Instant attraction
T is for: TV. Namely HGTV. It lied to Ivy Clarke, made her think she could flip a house & now she's in over her head.
Please share the opening lines of this book:
"How could you not want to fall in love?"
I clenched my fruity, embellished-with-a-heart-swizzle-stick drink tighter, wishing I'd mixed it myself so it'd have more than a splash of alcohol. Damn. My plan to be invisible has failed.
Please share a few Fun facts about this book…
It's about enemies who flip a house together
There's a sexy times scene against a freshly painted wall
Ivy has rules to keep her from getting a broken heart & Jackson has her breaking every single one of them.
There are lots of jokes about nailing, getting hammered, and screwing
Ivy refers to sawdust as man glitter
Was there a scene in this book that was harder to write than others?
I always have a hard time when I'm wrecking my characters' lives. I know I'll fix it, but it's always emotionally draining to write emotional scenes. This scene is from when Ivy thinks she's too broken to make things work.
Was this what a panic attack felt like?
Jackson strolled right up to me, jaw set. "You've avoided me for three days—don't even try to count your one superficial text, because we both know that was just another evasive maneuver. I think the very definition of desperate is showing up to your sister's bridal shower." He muttered a curse, and I glanced back to see the females in attendance giggling and gasping at a piece of very tiny lingerie Savannah had pulled out of a gift bag.
Under other circumstances, I'd laugh, but laughing required use of my lungs, and I still didn't have that. The walls were closing in, and my brain screamed that this was all too much. "Jackson, please, not here. I need…" I fought against the dizzying wave that made the ground unsteady under my feet.
"I thought if I just showed you I planned on sticking this through, no matter how hard you tried to push me away, that eventually you'd let me in. I've tried to be patient and tiptoe around so I don't scare you off, but Ivy, I'm crazy about you."
I ran a shaky hand through my hair—apparently, we were doing this here. Time to rip off the Band-Aid and get all the pain over at once. "I told you this wouldn't work. I tried to tell you. We couldn't even make it one week without a big fight. We need to call it before either of us gets hurt."
Too late, my brain screamed as my heart bled misery at having to say good-bye, but I clung to that logic, because there was hurt and there was shattered. The fact that I was having a panic attack over the very idea of more, even with this guy who I cared about more than I'd cared about any other guy before, screamed that I could never make it work.
Jackson took both my hands in his. "Ivy, come on. People fight. They don't always agree—you and I won't always agree. In fact, knowing us like I do, we'll probably disagree a lot." He gave me a watered-down version of his usual smile. "It just means we'll get to make up a lot."
Making up. With kissing and arguing foreplay and sex—holy crap, I was going to miss all that, but I couldn't think about every amazing thing I'd miss about Jackson or I'd never have the strength to go through with what needed to be done. "You think I'm broken. That you can plaster over the crack, or find the right part to fix, and I'll be whole. But this is who I am. I'm unfixable."
"I don't think you're broken. I think your trust is broken. I think too many people in your life treated you like you were temporary. I know you lost pieces of your heart along the way, to each new stepdad or stepbrother and sister, and even to Dixie. To your mom. To whatever idiot guys weren't strong enough to love a girl as strong as you.
"I think your idea of love is broken, and I'm not trying to fix you. I'm trying to show you that it doesn't have to be that way. It doesn't have to end…we can make it work." He squeezed my hands. "I know you don't have a lot of faith in love left, but put it in me instead."
Excerpt. © Reprinted by permission. All rights reserved.

What do you want people to take away from reading this book?
I want them to laugh at the ups and downs of flipping a house and the difference between HGTV shows and real life renovations, to fall in love along with Ivy and Jackson, and to see the effect love can have on even the most stubborn of enemies.
Thanks for blogging at HJ!
Giveaway:

Win ebooks of Cinderella Screwed Me Over and Just Jilted.
To enter Giveaway: Please complete the Rafflecopter form and Post a comment to this Q:

What home project did you start that you loved or regretted starting?
Book Info:
I'm Ivy Clarke. Bartender, best friend, and disbeliever in love.
And now I'm in over my head, trying to flip a house all by myself.
Thanks, HGTV.
I'm not too proud to admit I need some help. Too bad the only one who can help me is the same man I want to throw out this house's second-story window.
Jackson Gamble and I can't be in the same room together for more than a minute without devolving into a sparring match.
Except for that one time…
But enough about that. Jackson's looking for forever, and I don't believe in love, remember?
Get in. Renovate. Get out. Keep my heart firmly in tact.
Because it's much easier to fix up a house than a broken heart.
Full of humor and dripping with delicious tension, Nailed It proves that every heart can be ready for a little rehabilitation, if only you're willing to open it up.
Book Links:

Meet the Author: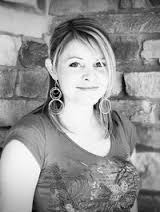 Cindi Madsen is a USA Today bestselling author of contemporary romance and young adult novels. She sits at her computer every chance she gets, plotting, revising, and falling in love with her characters. Sometimes it makes her a crazy person. Without it, she'd be even crazier. She has way too many shoes, but can always find a reason to buy a pretty new pair, especially if they're sparkly, colorful, or super tall. She loves music and dancing and wishes summer lasted all year long. She lives in Colorado (where summer is most definitely NOT all year long) with her husband and three children.
You can visit Cindi at: www.cindimadsen.com, where you can sign up for her newsletter to get all the up-to-date information on her books.
Follow her on Twitter @cindimadsen
Find her on FB: Cindi Madsen Books
See her inspiration pins on Pinterest.