Today it is my pleasure to welcome USA Today bestselling romance author
Tawny Weber
to HJ!

 Hi Tawny, Welcome back to HJ!
If you were a heroine in a book, your character would be – The girl next door, the damsel in distress, Kick-butt take charge heroine or the aloof ice queen and why?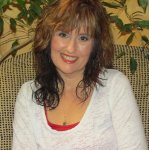 Hailey would be the girl next door in sexy lingerie. She's sweet and bubbly, and very determined to take care of herself.
Let's talk about your newest release: Naughty Christmas Nights
If you had to summarize the book for the readers here
Naughty Christmas Nights is a lingerie battle between sensual and sexy. Lace versus leather, sweet versus sassy. Hailey and Gage taken on this battle in the roles of Nice and Naughty, both of them needing to win for very different reasons.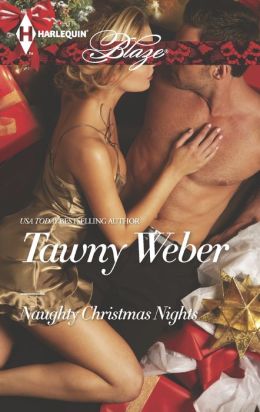 A sexy bet, a lecherous benefactor and a lot of holiday fun are woven into their journey toward finding love and happiness.
Please tell us about the characters in your book?
Hailey North is a sweetheart, a girl who believes that positive thinking makes for a positive life, despite life always seeming to let her down. Gage is all about ambition, a man who is damned good at what he does and wants out of the obligations that keep him from following his dreams. They have polar opposite views of life, family and the holidays.
Was it love at first sight for your characters? If not what was the pivotal moment of change?
It was lust at first sight for them, but love didn't sneak in for awhile. Gage realizes he's in love with Hailey when they are decorating the Christmas tree she insisted he have. Since he didn't own any decorations, she improvised, right down to the foil condoms to add a little shine.
If your characters could go back in time and change one thing what would it be? Why?
Hailey would reunite her parents, sure that if they hadn't split up, she'd have the family she always dreamed of. Gage would have gone into business for himself after college instead of joining the family company, sure that'd give him the freedom and independence he craves.
What scene did you have the most fun writing? Why?
I had the most fun writing the tree decorating scene. It was great to contrast Hailey's enthusiasm for the holidays versus Gage's absolute lack of any holiday spirit.
That was about the weirdest tree she'd ever seen. And given that there was one in her warehouse right now made of coat hangers and bras, that was saying something.
Gage's arms loose around her waist, Hailey leaned back against his chest and sighed.
"It's perfect," she decided.
"Okay."
"It is." Laughing, she turned in his arms, cupping her hands behind his neck and giving him a quick, smacking kiss. "You done good."
He cast a doubtful eye over her shoulder, clearly seeing the actual tree and not the sentiment hanging from its boughs.
"Okay," he said again.
Then, as if there was nothing else to say about a tree covered in foil condom wrappers, popcorn and paper snowflakes, he laughed, shook his head, then took her mouth.
Hailey let the power of his kiss take her over, pull her down, permeate her being.
Being with Gage was like being wrapped in warmth. Not just the fiery heat of passion, although that was a constant and definitely keeping her excited.
But the laughter. The kisses. The gentle teasing and constant interest in her.
Her views. Her ideas. Her past and her present. What she wanted in the future, even. She'd never had anyone so focused on her. Just… her.
What scene was the hardest to write? Why?
The hardest scene to write was one between Hailey and one of the secondary characters, Cherry. It comes toward the end of the book and deals with choices and loss.
All her life, she'd searched for the silver lining, holding tight to it when she was being deluged by the cloud. But this time, the lining meant nothing. It could have been pure gold, and it still wouldn't have helped her.
"Why'd you drag this out? Why'd you let Rudy, let me, think you were on board? Why couldn't you have just been honest from the beginning and said you didn't want me."
Hailey winced as those last words escaped, knowing they weren't Cherry's to own. They were more a summary of every freaking time she'd been screwed over in her life. By her mom, who was always off chasing her dream, running after the next exciting thing and too busy to care about her daughter. By her father, who'd built his new life and liked to pretend that Hailey was a part of it, but who never—ever—tried to make her one of the family. By her mentor, who'd swore he'd file the paperwork for the business.
And by Gage, who made her feel things she'd only read about. Who made her hope for more. Hope for everything. And then who made her think that maybe, just maybe, this time she'd get it.
How did your character spend the week just before the story starts?
Gage had just finished a major contract deal and was exhausted, which is why attending a party dressed ad the Grinch puts him in a seriously rotten mood. Hailey, on the other hand, spent the week working on her pitch for the Rudolph Department Store lingerie contract, and dreaming of how life would be perfect once she got it.
Who would you cast in the role of your characters if your book was optioned for a movie?
I am so bad at trying to imagine anyone playing my characters.
What are you currently working on? What other releases so you have planned for 2013 into 2014?
I'm currently working on A SEAL's Fantasy, which will be out with Harlequin Blaze in September 2014. I have three other Blazes in 2014, A SEAL's Salvation in February, A SEAL's Kiss in April and an as yet unnamed SEAL in November.
Thanks for blogging at HJ!
Giveaway:

I'll give away a holiday stocking, including an autographed copy of Naughty Christmas NIghts and an ornament.
To enter Giveaway: Please complete the Rafflecopter form and Post a comment to this Q:

If you were to attend a Christmas Costume Party, what character would you come as? Why?
Except
Here she was surrounded by male models and wealthy designers, many of the most gorgeous specimens of the opposite sex to be found in the Bay Area. And it was the six-and-a-half feet of green fur, snowshoes and a bowling pin shaped body across the room that was making her hot.
Hailey squinted just to be sure.
Nope. There was absolutely nothing enticing about the costumed guy at the bar. But sex appeal radiated off him like a tractor beam, pulling her in. Turning her on.
Green fur, for crying out loud.
Wow. Month after month of no sex really did a number on a healthy woman's libido.
Or maybe it was a year dedicated to the objective of making romance sexy. Of studying romantic fantasies, and finding ways to tastefully recreate them in lingerie form and show women that as long as they felt sexy, they were sexy.
Or, possibly, it might have something to do with the glass of champagne she'd knocked back for a little social courage when she'd walked into a ballroom filled with high-powered movers and shakers, most whom had more money in their wallets than she had in her bank account. And all of them here to impress Rudy Rudolph, a department store tycoon with a wicked sense of fun and prized openings in his new spring fashion lineup.
She glanced at her empty champagne flute, then at the bar. She should trade this in for something non-alcoholic. Something that didn't make her go tingly over green grouchy holiday figures.
Then the Grinch pushed back his fur to check the time. When the hairs on his fingers caught on his leather watchband, he yanked off the gloves in an impatient move, tossing them on the bar.
Thirst forgotten, Hailey stared at his hand as he reached for his own drink. Long and lean, with tapered fingers. Even from across the room, his palm looked broad. Her mind played through every hand-to-penis-size euphemism she'd ever heard and came up with the only conclusion possible.
The Grinch was hung.
Book Info:
This Christmas, it's nice vs. naughty…
Lace stockings…
Hailey North has worked her butt off to make Merry Widow Lingerie a success. But if she doesn't win the bid for Rudolph's department store, she's in big trouble. Her strategy? To prove that romance, playfulness and eroticism are what women want. The problem, however, is what Hailey wants…her wickedly hot, sexy competitor.
Or black leather?
Sex sells, and the Milano line is certainly all about sex. Besides, winning is the only way Gage Milano can extract himself from the family business. Unfortunately, Hailey's romantic lingerie threatens not only his freedom, but his libido! But when their professional rivalry turns into a red-hot rendezvous, the competition really starts heating up. And Xmas is about to get a whole lot more X-rated!
Book Links:
Author Bio
USA TODAY Bestselling author, Tawny Weber has been writing sassy, sexy romances since her first Harlequin Blaze hit the shelves in 2007. A fan of Johnny Depp, cupcakes and color coordination, she spends a lot of her time shopping for cute shoes, scrapbooking and hanging out on Facebook.
Readers can check out Tawny's books at her website, www.tawnyweber.com
Website | Facebook | Twitter |