Today it is my pleasure to Welcome author
Charlotte Stein
to HJ!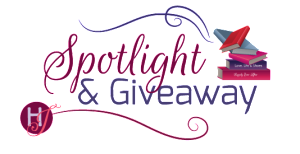 Second chances are sweeter than ever in Charlotte Stein's steamy Dark Obsession series as a self-reliant college girl falls for a reformed bully who's desperate to make up for lost time.
Please summarize the book for the readers here: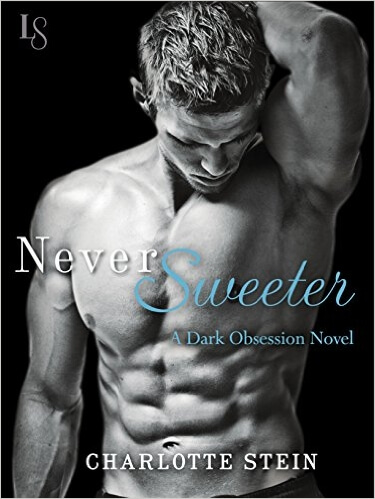 The heroine, Letty, was severely bullied in high school. She escapes to college, only to find her bully there, waiting for her. He seems completely different, and intent on proving to her that he's changed. But can she trust him? Even worse: what if she falls for him?

Please share the opening lines of this book:
"It had to be some kind of hallucination. A trick of the light or not enough to eat. That was the only explanation Letty could accept, because Tate Sullivan was a million miles away."
Please share a few Fun facts about this book…
The hero and heroine connect because of a Sex in Cinema assignment.
Tate Sullivan is roughly based on Channing Tatum in 21 Jump Street.
It was extremely cathartic to write.
If your book was optioned for a movie, what scene would you use for the audition of the main characters and why?
I would share the following scene, and I'd do it because it a) establishes all the tension between them and b) gives a glimpse, for the first time, of who Tate is underneath all his bravado.
Hey, Letty!"
Her hand was actually on the handle of the nearest fire exit when she heard Tate's voice. The door was open a crack, and she could see daylight beyond. A little more and she would have been through. She could have pretended him hollering at her was some guys playing Frisbee just beyond them.
She almost carried on anyway. The temptation to keep going was so all consuming it seemed to burn as it went through her. It made her eyes sting—though that might have been something else. Five years of frustrated, bitter rage pushing against them, maybe. Certainly it was something she had to contain before she could turn around and take him in.
But years of practice had made her good at it. She gritted her teeth and looked up at the ceiling for a good thirty seconds, and the sensation passed. By the time she faced him her eyes were as dry as they had ever been. Her face was that carefully constructed blank slate, as though he bored her to death.
And she held it, despite the things he had to say.
"That nurse said you were supposed to stay," Tate said. "She said you needed to rest—you can't just run out on serious medical business."
She thought at first that she had misheard. There was barely an insult in there. He didn't smirk while he spoke. Plus, what was that whole medical business remark about? He sounded like somebody's dad.
If somebody's dad knew absolutely nothing about science.
"So this is what you're going with," she said. "Faking weird concern to lure me in."
"No. No not at all. Who would even do that?"
To his credit, Tate managed to laugh.
The problem was, the laugh had no substance. It puffed out of him like a dying breath.
"You would. You actually did do that."
"Name one time I did that."
"How about the time I was carrying textbooks for Merriman and you asked if I was sure I could manage? Then you threw them in the fountain outside the science block."
"Oh, okay, yeah, my bad. But apart from that one tiny incident of book destruction—of books I might add that were not even yours."
"Then there was the time the books were mine," Letty continued. "Only you thought a fitting place for them was a toilet in the boys' bathroom. Then when they wouldn't flush you doused them in lighter fluid and set them alight."
"I . . . damn it, all right. But that was years ago; you can't hold something against me I did as a kid. But this is different—you could go back to your dorm and start bleeding out of your eyeballs. I have, like, a civic responsibility to make sure you don't."
"Are you serious with this shit? Who do you think I am, exactly—some kid fresh off the school bus? I know you, Tate. I know you better than your own mother probably does. I had to know you to survive high school. Do you get that?" She shook her head, surprised to find something like weary amusement in her voice. "Civic responsibility? Jesus, if you had even an ounce of anything like that in your whole meaty body you would have checked on me in the hospital last time."
He started to answer, but something seemed to pull him up short. More than that, in fact. It robbed his features of all animation. It took his half smile and the pretend concern, and replaced it with an odd kind of closedness. Like his face was a book and someone had just slammed it shut.
"I really didn't think you'd want me around last time."
"But you think I want you around now? After you drop me on my ass?"
"Wait, what?" he said. "Now hold on a second, that is not what happened at all."
"Please tell me you're not going to try gaslighting me over a fucking head injury. You grabbed me and then let go right when you knew I would slam into the ground."
"Jesus Christ, Letty I don't even know what gaslight means. I've never known what it means. You say these things and I've no fucking clue what you're talking about."
Tate stopped there and took a breath in a way that seemed oddly familiar. Then she realized: it was like her glancing up at the ceiling to stop the tears, even though he didn't appear tearful at all. She wasn't sure Tate could cry, if she was being honest. So what was this? What exactly did he need to contain?
Anger, she thought—and it was true, his voice was softer when he started talking again.
But there was something else there, too. A kind of desperation that made her feel odd.
"And that is fine. That is really cool that you're super smart and know about this shit," Tate said. "Shit that I probably did do once without, like, being aware of it. But I swear to god I'm not doing it here. I swear to you that I just wanted to stop you falling, and then you looked scared as fuck and like you wanted to kill me and so I just backed off. I just backed off, that's all."
He drew a line under his words with his hands, firm and sure, and when he did that odd feeling tripled. It made her want to slide down the double doors and onto the floor, for reasons she couldn't grasp. It had to be her not-that-serious-injury, but it didn't feel like it. It felt like something else. Like she believed him.
And she couldn't allow that.
"Then keep doing it. Back all the way off until we can barely see each other. You understand me, Tate? If you really are concerned, just leave me alone."
What do you want people to take away from reading this book?
I'm a huge fan of letting readers take whatever they want from a book – though I do hope I've nailed the central message. Which is basically: bullying is something I think you can get past. It's something I hope you can get past. And that there's life beyond it, even if it doesn't seem like it at the time.
What are you currently working on? What other releases do you have planned for 2016?
I'm currently working on the third in this series, and a bunch of scary big idea proposals that I've had on the back burner for a long time. Oh, and something a little filthier for two of my publishers! No release dates yet, but hopefully at least one or two will be out in 2016!

Thanks for blogging at HJ!
Giveaway:

Ebook: NEVER SWEETER by Charlotte Stein (Gifted via Amazon)
To enter Giveaway: Please complete the Rafflecopter form and Post a comment to this Q:

What would it take for you to forgive a bully?
Book Info:
Letty Carmichael can't believe her eyes when she catches a glimpse of her high school tormenter, wrestling champ Tate Sullivan, on campus. College was supposed to be her escape from Tate's constant ridicule. Now he's in her classes again, just waiting for his chance to make her life hell. But when Letty and Tate are partnered up for an assignment—on sex in cinema, of all things—she starts to see a kinder, gentler side of him. And when she realizes Tate knows more about sex than she could ever guess at, he soon starts making her blush in a whole new way.
Tate Sullivan is haunted by regret over his cruelty toward Letty. So when she agrees to work with him, he seizes his chance to make amends. He can't blame her for not believing he's for real, but soon Tate starts to break down her wall. She wants to know about passion, desire, lust—topics he is well versed in. And in return she offers the one thing he always wanted: the chance to be more than just a jock.
Letty is shocked by how sensitive Tate can be. Still, desiring him feels ludicrous. Loving him is impossible. Craving him is beyond all reason. So why can't she stop?
Book Links:

Meet the Author:
Charlotte Stein has written over thirty sexy novellas and novels, including the RT award nominated Intrusion and the DABWAHA nominated Run To You. When not writing she can be found eating jelly turtles, watching terrible sitcoms and occasionally lusting after hunks. She lives in West Yorkshire with her husband and their totally real dog, and can be found talking nonsense at these places:
Website | Facebook | Twitter |