Today it is my pleasure to Welcome #1 NY Times Bestselling author 
Robyn Carr
 to HJ!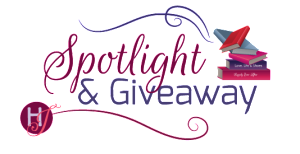 #1 New York Times bestselling author Robyn Carr examines the lives of three sisters as they step beyond the roles of wife, mother, daughter and discover the importance of being a woman first
NEVER TOO LATE is the story of three sisters, Clare, Maggie and Sarah, and their wonderful relationship of love and support even through the toughest of times. Is there a special bond between sisters that's different than the bond between friends? What made you decide to write about three sisters instead of two or four?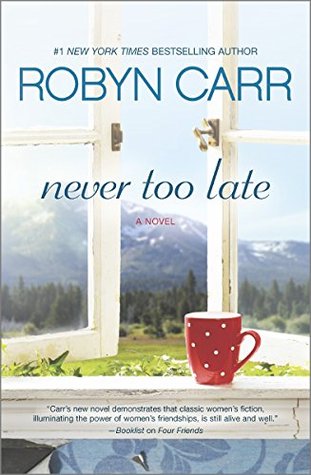 There isn't always a special bond just because there's blood. In fact, in some families there's too much competition, envy and jockeying for position. Pat Conroy said, "Family: a contact sport." I think it has a lot to do with how the sisters are raised and what sort of circumstances they have to hurdle. The McCarthy girls lost their mother at a relatively early age, Sarah, the wild child, had a nervous breakdown, Clare's fiancé was killed in a USAF fighter jet, they were probably bonded by crisis. Then they were bonded again by Clare's near fatal car accident. The sisters were often in conflict, but when the chips were down they were there for each other. Of course they were raised by a strong, loving father who was also always there for them.
Whether the women are friends or family, there is a wide range of behaviors and emotions at play. Take any group of women – two or three or four – whether they share DNA or just a zip code and you're going to find a complete unique relationship.
In the case of Never Too Late, it took three to tell the story. In fact, I wrote most of the book with just two sisters and went back to the beginning to add a third – and I'm not telling which one I added after the fact!

Clare has something traumatic happen to her early in the book, something that changes the course of her life and helps her realize has the power to choose her future and her happiness. When you were writing her story did you think about what would've happened if she hadn't had something this traumatic happen to her?
Absolutely! That was the point, really – it was her accident that made her realize she could die without really living. It wasn't just that she was smacked upside the head – she realized she'd better choose a better life for herself or resign herself to a long lifetime of unhappiness. It's often crisis that creates our opportunity. It's hitting bottom that shines the light on the path to redemption.

Have there been any circumstances in your life in which, like Clare, you come to a crossroads and have to choose a different path than you originally intended? Tell us about it!
Many times! None as exciting or dramatic is Sarah's, Maggie's or Clare's. That is to say, none that would carry a novel. But consider this – after publishing very well for 12 years, I got a great book contract and was fired! Cancelled and asked for the money back! For eight years after that, perhaps because of that, I couldn't get a contract. Talk about a reckoning, talk about a close examination of what I was doing, what I should be doing, what would bring me satisfaction and give me pride. I had to make peace with the fact that I might never be a bestselling author and I had to decide how I was going to proceed, how I was going to live my life. I had to choose – should I scramble to find the most feasible market to slip into? Should I quit and do something else professionally? Should I continue to write, stubbornly sticking to writing what I wanted to read, to what I believed others would love? I had to figure out what, to me, was an authentic life – and you don't answer that question over the weekend – it's a long self-examination and process.
Well, you know what I chose to do.

In the book, Clare is just about turn 40. It seems like there's something about that number. What is it, exactly?
Until fairly recently, it marked official aging for a woman – the end of childbearing, and even if you don't want children it's a critical passage. Until hormones (which one day are pronounced salvation and the next, dangerous!) menopause is a mere announcement of the graying of our hair, mid-section bulge and wrinkles.
Fortunately, we have modernized our thinking – women forty and older live exciting lives and are beautiful, confident and amazing. Fortunately we now have good role models who show us that we can still be sexy, desirable and wicked smart after 40, 50, 60… We not only have tools to keep us youthful, we have the attitude. But when we see that first sign, it is as staggering as a billboard – this is it! The second half of your life! How will you spend it? How will you look for it? What is your attitude toward love, life, family? Are you going to scramble to recapture your youth so your face and body never catch up with your age? Will you embrace it and let your true beauty and love of life shine through? This is not a simple question of whether or not to color your hair – it really goes to the heart of things.
For Clare McCarthy it was a question of whether to give living life fully and loving the right man a chance – finally!

Do you think it is possible to love again after your 1st husband cheats on you? Tell us a little about how Clare handles this in the book. What makes her feel like she can open herself up again?
Well, Clare's is a special case. Her husband was a serial cheater. Who knows why? Poor Roger – he really loves Clare, yet he keeps slipping on the ice and landing in bed with the most available women.
I don't have a permissible attitude toward cheating, but the first question is always 'why?' Is this a person who doesn't respect his vows and spouse or is this a fallible human being who made a mistake? I think the evidence in the case of Clare and Roger's marriage was that it was never going to change. The even bigger question was – was Clare complicit? Was there something she withheld? Was her heart somewhere else? Did she do as much harm to the marriage by staying with it so long? Might they have both been better off if she'd ended the marriage years earlier? Was there ever any hope? Did they marry the wrong people for the wrong reasons?
I'm a cockeyed optimist, there's no question about it, and yes I think people get over cheating spouses – sometimes putting their marriages back together, sometimes with the next partner. It's about self-image, wisdom, determination, perspective. Consider two women – one survived Auschwitz and went on to live a productive satisfying life; the other's husband left her for a younger women and she was unable to get off the couch for twenty-nine years, forever bitter. Was the seed that germinated in these women put there with their DNA, their upbringing, their diet? What gave one of them what it took to fight for a good life and get it? What caused the other to give up?
Ah, see, this is why writing is so satisfying to me – I can draw the map and examine all the possibilities.

With the help of her sisters, the youngest sister, Sarah, overcomes her struggle with depression and is able to find love in an unlikely person. Why do you think it is important to discover the importance of being a woman first before loving someone else?
Looking for happiness in another person is a land mine – it will blow up in your face. Tim Minchin says, so eloquently, don't look for happiness. Happiness is like an orgasm – if you think about it too much, it goes away.
You have to be whole before you can be a full partner; you have to love and respect yourself, completely capable of existing independently and confidently before you can be a full partner to someone else. Who wants to be the happiness maker? Who wants to be sucked dry by a dependent person without the self-esteem required to make a life? No, no – the perfect partner is the man or woman who is confident enough and autonomous enough to live a full and satisfying life on their own, yet he or she chooses us out of love. Not need, not desperation, not fear – love. I don't need you to get by, I don't need you because I'm afraid to be alone – I just love you because you're you. Or maybe because when I'm with you I am my best self.
That's the thing I love about women's fiction – no matter what the issues are, even if one of the issue is romantic and involves desiring a man, at the root of women's fiction it is always self-discovery. Men are trained from little boys to be confident and take charge, they are encouraged in mastery and winning. It's better than it once was for women, but too many of us still think the right man will make us happy. It is possible – yes it is. The right man can make you happy. But if you're not a whole, self-respecting, capable woman in your own right, will you make him happy? If you had to think about that for more than ten seconds, you need to go back to the drawing board and think this over.

Maggie's situation is different than Clare's…or Sarah's. Her life seems pretty perfect from the outside but she doesn't feel satisfied with herself or her relationship. Do you think this is a common theme for women? After all, women often are so busy with work and raising families that they put themselves and their love lives on the back burner. Is that why Maggie's story is so resonant?
Yes, that's part of it. Maggie and her husband are peddling as fast as they can to keep up with two dynamic careers and a couple of brilliant, active teenage daughters. But they're not taking enough time for each other and most of all – they're not communicating. They have issues complicating their intimacy that they're not talking about, not trying to resolve. They don't know if the solution is simple or difficult and complex because they aren't facing it as a team. It could up-end their marriage; it's leaving them both vulnerable. Intimacy is the core of a good marriage, and it means different things to different people, but as a team both partners have to be satisfied with the definition. Maggie and Bob are not – and they're avoiding the issue. Danger! Danger!

All three sisters have dealt with the loss of their mother in a different way. What impact do you think losing their mother has had on their relationships–both with men and with each other?
Maggie and Clare were young adults, married, when their mother died. Maggie took charge, as first borns often will. Clare went to pieces and her husband, Roger, really had his finest moment, supporting her. Young Sarah had been in conflict with her mother – so typical for her age at the time – which made her devastation pure agony, leading to her breakdown. For a while it seems like the sisters were relieved to even survive the grief – but it left them all changed. And closer. There's nothing like a death in the family, especially the death of a parent clearly too young to die, as a game changer.

Even though you write wildly popular bestselling romance novels, you still manage to find time for (also bestselling!) women's fiction. What's the difference in these kinds of books for you? Do you get different things out of writing these different kinds of stories?
Yes and no. First of all, the romances almost always include some timely social issue and women's issues. As it happens, women have been left in charge of the relationships for centuries while the men have taken up finance, sports and war. Women are finally gaining great presence in the men's territory but men aren't exactly invading women's issues. Romance or finding the right partner happens to be a woman's issue. The fact that it's a man's issue as well makes little difference – men rarely write or read about it, so it is still primarily ours.
The only real difference between women's fiction and romance is that at the core of women's fiction is a woman's self-discovery while in the romance it is all about falling in love with the right person. It might be safe to say you can best identify women's fiction or romance by how they end. What was the end game? To fall in love with the right man or to finally know enough about yourself so it's possible? In romance one of the genre requirements is getting to happily ever after; in women's fiction it is not a requirement. Personally, I want to feel satisfied when I turn the last page in a book. If it isn't happily ever after I want to at least see the potential for the characters getting there. I don't like ending a book in disappointment or burning questions, therefore I don't write them.

Can you tell us what you are working on now? Any other women's fiction or romances we should be getting excited about?
I'm putting the finishing touches on the 2015 Thunder Point series – books 8 & 9 – A New Hope and Wildest Dreams. A New Hope is a touching story of two people who are trying to recover from painful marriages and find in each other hope for a brighter experience the next time around, if they can just figure it all out. The fact that their first spouses are both a little too close sometimes doesn't make it easier. Readers should welcome a new character – Ginger Dysart, and Matt Lacoumette, Peyton's younger brother from Lacoumette Farms. These two make a powerful impression on each other and the people around them. To say they've experienced heartache is putting it lightly. They need a second chance.
In Wildest Dreams meet a home health care nurse, the single mother of a fourteen year old boy, and a triathlete who knows a great deal about fourteen year old boys, especially of the more difficult, headstrong variety, mostly from personal experience. These two have everything in common, though it takes them a while to learn that. It also takes a while for them to see they make a better team than adversaries.
Thanks for blogging at HJ!
Giveaway: 

Print copy of NEVER TOO LATE
To enter Giveaway: Please complete the Rafflecopter form and Post a comment to this Q: 
Do you think it is possible to love again after your Spouse, Significant other cheats on you? Why? Why Not?
Book Info:
Clare Wilson is starting over. She's had it with her marriage to a charming serial cheater. Even her own son thinks she's given his father too many chances. With the support of her sisters, Maggie and Sarah, she's ready to move on. Facing her fortieth birthday, Clare is finally feeling the rush of unadulterated freedom.
But when a near-fatal car accident lands Clare in the hospital, her life takes another detour. While recovering, Clare realizes she has the power to choose her life's path. The wonderful younger police officer who witnessed her crash is over the moon for her. A man from her past stirs up long-buried feelings. Even her ex is pining for her. With enthusiasm and a little envy, her sisters watch her bloom.
Together, the sisters encourage each other to seek what they need to be happy. Along the way they all learn that it's never too late to begin again.


Meet the Author: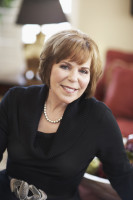 Robyn Carr is a RITA® Award-winning, #1 New York Times bestselling author of more than forty novels, including the critically acclaimed Virgin River series. Robyn and her husband live in Las Vegas, Nevada. You can visit Robyn Carr's website at www.RobynCarr.com.