Today it is my pleasure to Welcome author
Roxanne St. Claire
to HJ!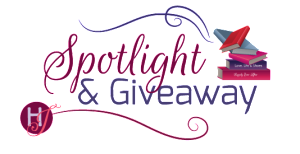 Hi Roxanne and welcome to HJ! We're so excited to chat with you about your new release, New Leash on Life!

Hello again HJ and friends! So happy to be back to talk about the next Dogfather book!!

Please summarize the book for the readers here: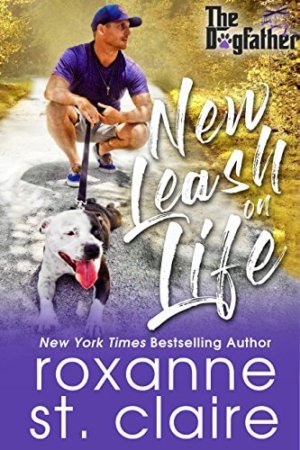 Chloe Somerset arrives in Bitter Bark to help with the small town's tourism efforts. She has a big idea, big plans, and big issues. Then she runs into Shane Kilcannon, a dog whisperer who is willing to help her…if she'll help him by taking care of one his dogs. They've both got a lot to overcome but with the help of the Kilcannon clan, dear friends, and one incredibly adorable Staffordshire terrier, they find true love.

Please share the opening lines of this book:
Chloe Somerset needed an idea. A big, wild, brilliant, jaw-dropper of an idea. But for a woman whose bread was buttered with creative concepts that transformed lackluster locations into tourist magnets, she was feeling kind of uninspired after one interminable Tourism Advisory Committee meeting.
The town of Bitter Bark, North Carolina, was in dire straits, and not one of the local business owners had given her anything to work with so she could help them. Usually in Chloe's first meeting with a new tourism client, someone would say something that sparked a firestorm of promotional possibilities.
Nothing had sparked, except maybe a little chemistry between the egotistical undertaker and the spa owner with bright red hair.
Please share a few Fun facts about this book…
The dog on the cover is exactly the dog in the story – a rescue Staffy with a heart of gold!
A portion of proceeds from first month's sales of every book in the series is being donated to one of the largest shelters in my home state of Florida to help rescue animals.
The hero is on a mission to change people's opinions of pit bulls.
Every book in the series will be dedicated to great dogs I've known and loved!
Please tell us a little about the characters in your book. As you wrote your protagonist was there anything about them that surprised you?
Chloe is a bit of a neat freak who has to control everything. She's definitely NOT a dog person, but that's one of the many elements of her personality she knows she'd like to change. This is very much my own personal journey as a person who spent all but the last ten years of my life avoiding dogs. My mother did not like dogs and I picked up that fear/dislike. But my kids wanted a dog so much and, like Chloe, I sensed this was something about me that could change. And boy did it change! I fell so hard in love and now I'm crazy about canines! I completely related to how she went from someone who was horrified at the idea of cleaning up dog poop or sleeping with a dog to one who does those things every day and every night. I sleep with two dogs and if I could figure out a way to handle it, I'd rescue a third.
If your book was optioned for a movie, what scene would you use for the audition of the main characters and why?
The first time Shane takes Chloe to meet Daisy, the dog she is going to take in for him.
"I'm sorry," she whispered. "I'm sorry I've disappointed you."
The apology gutted him, mostly because he didn't want to hear it right that minute. And because she was right—she had disappointed him, and obviously, he didn't have the class to hide it.
As he brought Daisy out of the kennel, Chloe backed away, giving the dog a wide berth. "She's not going to attack you," he said quietly. "For God's sake, give her a chance to prove what she is."
She bit her lip, eyes on the dog, silent.
"I'm walking her, if you want to come. But if you don't, I understand." He didn't wait for her to answer, heading around the corner to the kennel door, letting Daisy happily lead.
As he reached the sunlight, Chloe caught up to him.
"So is this some kind of test?" she demanded.
"If it was, you failed."
"No, Shane, you failed."
At the accusation, he spun to her, a little surprised to see her color was high and her dark eyes gleamed with anger of her own. She was angry? After judging a dog based on nothing but conjecture and assumptions and stuff she didn't know?
"How's that?" he asked.
"You could have warned me. You could have given me the little breed-and-type lesson in advance. I told you this isn't easy for me."
"And I told you that you don't have to take her. I'm going to walk her and…"
"And cool yourself off," she finished for him.
He tamped down a fiery response, because he knew, deep in his gut, she was right. "Maybe you're not the only one trying to prove something," he finally said. "It really frosts me when people automatically assume this type of dog is a killer. People who abuse them are monsters, not the dogs. Believe me, I know that."
She took a slow step closer, but as she did, two therapy dogs in training came toward them, with Allison, a Waterford staff member, behind them. Instantly, Daisy reacted, pulling on the leash and giving one loud bark of warning.Daisy followed them with her eyes, a low growl in her chest.
"What's wrong with her?" Chloe asked.
"Nothing. She barks at other dogs, but that doesn't mean she'll attack. She's a good girl."
As if to prove his point, Daisy sat and looked up at him, her eyes saying what her mouth couldn't: Please stop talking and take me on a walk.
Chloe reached out her hand, tentative and slow, making Shane look at her in surprise.
"Give me the leash," she said softly.
"Are you sure?"
She took a slow, deep breath, as if trying to keep from saying yes, which they both knew would be a lie. "I'll try."
What do you want people to take away from reading this book?
These books celebrate the things I love most: big families, true love, great dogs, and happy endings. But the road is always rocky, so I want readers to go on a journey they won't forget and fall madly in love with every character. Also…rescue dogs!!! Need I say more?
What are you currently working on? What other releases do you have planned for 2017?
The next book in the Dogfather Series is coming out this summer and I'm hard at work on it right now. That will be LEADER OF THE PACK. After that, I'm doing a non-Dogfather book as I write book two of the Seven Brides for Seven Soldiers continuity series with six other authors. Then there will be another Dogfather book and more in 2018!

Thanks for blogging at HJ!
Giveaway:

A signed copy of NEW LEASH ON LIFE by Roxanne St. Claire
To enter Giveaway: Please complete the Rafflecopter form and Post a comment to this Q:

Have you, or anyone you've ever known, gone from being a "non-dog" person to loving them?
Excerpt from New Leash on Life:
Praying the Bitter Bark Bar met her impossibly high cleanliness standards, Chloe pulled open the door and blinked into darkness. Clean enough, with booths and tables and an expansive hardwood floor that looked scuffed from dancing.
She opted to sit at the mostly empty bar, and as she picked a stool, a man came out of the back room wiping his hands on a towel. "You're all set back there, Billy," he called to the bartender, who was at the register, counting bills. "I found the problem and fixed it."
Chloe eyed the back-bar fixer in well-worn jeans and a filthy white T-shirt, inching back at the impact. Because…whoa. A shirt that dirty in the back of a restaurant ought to be…illegal. And one that fit like that? All tight around too many muscles? Also illegal, but for entirely different reasons. By the time she made it up and down over all six, no eight, of those abs outlined by the sweaty shirt, she reached his face and discovered his gaze locked right on her.
"You got a customer, Billy," he said, staring right back at her. "I'll take care of her for you."
He took three slow steps closer, a hint of a smile pulling at his lips. Beautiful lips. Soft, sexy lips. Lips that were moving and she didn't even hear what he said until she realized his broad, strong shoulders were shaking. In laughter. At her.
"Woman clearly needs something strong, Billy." His voice was low, but still a little playful. "Let me buy it for her."
"No, that's…" Good God, her voice came out like a strangled goat's. "You don't have to."
"I want to." He wiped his hands on his shirt, which just made them—or the shirt—dirtier. "Newcomer's special. We give one to all the tourists, right, Billy?"
Billy grunted while he counted, and Chloe nodded. "All right, then. A pinot grigio, preferably dry and crisp, please. And from a fresh bottle."
He lifted both brows like she had to be kidding.
"Okay, anything white," she relented. "Do you really give a free drink to all the tourists?" Because that was a decent hook.
He snagged a glass and pulled the cork out of some cheap Chardonnay that had probably been in the bar fridge for days. "Only the beautiful ones, right, Billy?"
Oh. He was flirting. Well, she had stared at him like he was wrapped in gold with a red ribbon and Godiva stamped on his abs.
"He doesn't even work here," Billy said, as if his friend needed an explanation.
"I just clean up the messes in the back," the man shot back at the bartender. "And, whoa, that was a wreck."
"I know, sorry." Billy stuffed his bills in the cash register and slammed it shut. "Thanks, Shane."
Shane. Dirty, unshaved, cocky Shane with short chestnut hair and a riveting gaze the color of oxidized copper. Not gold. Not green. Not bad.
"S'okay." He looked right at Chloe and not the glass that he filled to the top. "I love a challenge."
He put the drink in front of her, forgetting a napkin but not a smile. One that was sexy and sly enough that she failed to notice where his finger had touched the rim and now she'd have to put her mouth on him, er, it.
"So what brings you to Bitter Bark, gorgeous?"
The bartender, a husky older man, made his way over and gave his grimy pseudo-employee a poke. "Do your pickup work on the right side of the bar, Shane."
He flipped the service bar up and stepped out. "Then gimme a Bud Light, Billy, and I'll keep an eye on the tourists."
"I'm not a…" Oh, let him think that. Maybe thinking like a tourist would help her figure out a plan to attract them.
He slipped onto the next barstool. She braced herself for a whiff of blue-collar sweat, but a surprisingly musky, masculine scent hit her, and she shivered involuntarily as his arm brushed hers when he settled in.
Because it was covered in dirt, of course.
"So, what's your name, buttercup?"
She closed her eyes. "Chloe," she said. "My name is Chloe. Not Gorgeous. Not Buttercup."
Billy snorted as he put down a beer in front of Shane. "And not interested."
Excerpt. © Reprinted by permission. All rights reserved.

Book Info:
When former attorney and current dog whisperer Shane Kilcannon messes up his chance with a beautiful stranger whose confident smile and quick wit intrigue him more than any woman he's ever met, he's ready to snarl like one of his beloved pit bulls. But Shane's work with the wildest and wariest of his family's rescue dogs has taught him patience and persistence. When his father hands him the opportunity to work alongside that very same woman who has come to town with groundbreaking tourism plans, he seizes it. He even offers to help her win over the locals, as long as she is willing to give a temporary home to one misunderstood dog…and spend plenty of time with Shane.
Chloe Somerset has built a reputation in the tourism industry as someone with big ideas that put little places on the map, and she's certain she can do the same for Bitter Bark, North Carolina. All she has to do is convince one small town to change its name, open her clean-freak heart to a dog with a penchant for face-licking, and avoid the landmines of local politics when her plans divide the townspeople. But none of that is as scary as the feeling of falling hard for a sexy charmer who whispers all the right things and tempts Chloe to forget a lifetime of hard lessons. Shane might know exactly how to get through to the creatures who need care the most, but he's met his match with Chloe, and it'll take every trick he knows to teach her to fall in love.
The Dogfather Series
Daniel Kilcannon is known as "The Dogfather" for a reason. It's not just his renowned skills as a veterinarian, his tremendous love of dogs, or the fact that he has turned his homestead in the foothills of the Blue Ridge Mountains into a world class dog training and rescue facility. Ask his six grown children who run Waterford Farm for him, and they'll tell you that their father's nickname is due to his uncanny ability to pull a few strings to get what he wants. And what he wants is for his four sons and two daughters to find the kind of life-changing love he had with his dearly departed wife, Annie. This old dog has a few new tricks…and he'll use them all to see his pack all settled into their happily ever afters!
Book Links:

Meet the Author: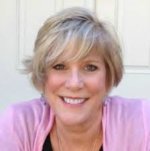 Published since 2003, Roxanne St. Claire is a New York Times and USA Today bestselling author of more than forty romance and suspense novels. She has written several popular series, including Barefoot Bay, the Guardian Angelinos, and the Bullet Catchers.
In addition to being a nine-time nominee and one-time winner of the prestigious RITA™ Award for the best in romance writing, Roxanne's novels have won the National Reader's Choice Award for best romantic suspense three times, as well as the Maggie, the Daphne du Maurier Award, the HOLT Medallion, Booksellers Best, Book Buyers Best, the Award of Excellence, and many others.
She lives in Florida with her husband, and still attempts to run the lives of her teenage daughter and 20-something son. She loves dogs, books, chocolate, and wine, but not always in that order.
Website | Facebook | Twitter | Instagram | GoodReads |