Today it is my pleasure to Welcome author
Rachael Thomas
to HJ!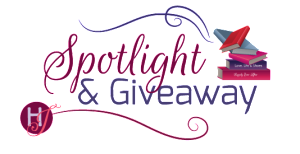 Hi Rachael and welcome to HJ! We're so excited to chat with you about your new release, New Year at the Boss's Bidding!

Happy New Year to you all. I'm really excited to be kicking of 2016 with a new book and being here on Harlequin Junkie.

Tell us about the book with this fun little challenge using the title of the book: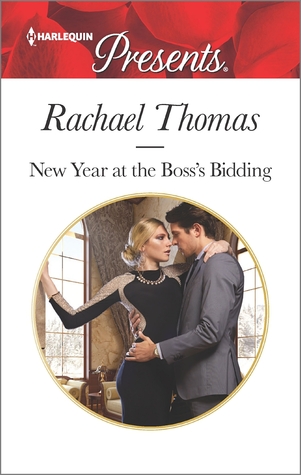 T is for Tilly, the woman to melt Xavier's heart.
H is for happy ever after.
E is for everything that can go wrong does.
B is for blizzard which cuts them off.
O is for outside walking in the snow.
S is for Snow – lots of it.
S is for the star on the top of the Christmas tree Xavier hates.
'S is for staircase Xavier watches Tilly descend in her evening dress.
B is for brought together by a snowfall.
I is for icicles in the wintery landscape.
D is for the darkness when the power fails.
D is for dinner alone with Xavier on New Year's Eve.
I is for impossible to leave the manor in the snow.
N is for nearly midnight, nearly the end of her contract.
G is for great read!
What's your favorite line(s) from the book?:
This is taken from my favorite scene – the kiss at midnight on New Year's Eve.
'Happy New Year.' Her soft barely-there whisper was almost drowned out by the thudding of her heart and the last stroke of midnight.
Please tell us a little about the characters in your book. What first attracts your Hero to the Heroine and vice versa?
Tilly is so different to any woman Xavier has met and the first time he sees her, standing in the courtyard as snow falls on her, he knows she is a woman he has to get to know better. Everything about her is innocent and her almost child-like amusement at the snow tugs at happier times locked in his memory.
Tilly instantly recognizes Xavier as a playboy. With his handsome looks and charm he could be nothing less, but even then she can't deny the attraction between them, making her want something that is totally out of character for her.
When you sat down to start this book, what was the biggest challenge you faced? What were you most excited about?
The biggest challenge was getting the story from head fast enough. This was a story which captured my imagination toward the end of 2014 and I began writing it over Christmas and New Year. I was most excited about writing a snowbound story, something I've wanted to do long before I became published.
What, in your mind, makes this book stand out?
I'd like to think this classic romance, set against the backdrop of an English winter will stand out because Tilly and Xavier are a modern day hero and heroine.
The First Kiss…
What was she doing? As his lips almost touched hers, she pulled back, but his hand in her hair held her. 'Your contract is over, Natalie, and you can't deny there is something between us tonight.'
Was he giving her permission to kiss him, to give in to the desire that thudded in her veins? His lips met hers, brushing so tenderly over them that a soft sigh escaped her. The kiss became harder, more demanding and she couldn't help herself.
She fought hard to keep her eyes open but it was all she could do to stop her lashes lowering. His lips tasted hers and she resisted the temptation to press herself against him, hot need rushing through her. This was just a New Year's kiss. Nothing more.
If your book was optioned for a movie, what scene would you use for the audition of the main characters and why?
It would have to be the moment where the old grandfather clock strikes in the New Year, effectively ending Tilly's contract, meaning she and Xavier no longer have a working relationship. The tension as each chimes sounds around the old manor house is intense and I'd love to see it acted out.
If your hero had a sexy-times play list, what song(s) would have to be on it?
Beyonce Crazy in Love 50 Shades of Grey version.
What do you want people to take away from reading this book?
That just because bad things happen – and they do to us all at some point, they needn't affect the rest of your life.
What are you currently working on? What other releases do you have planned for 2016?
May 2016 will see the release of The Sheikh's Last Mistress and later in 2016 my first contribution to a continuity will be released. I have started work on a new story, having just submitted my latest book to my editor.

Thanks for blogging at HJ!
Giveaway:

A UK hardback copy of New Year at the Boss's Bidding.
To enter Giveaway: Please complete the Rafflecopter form and Post a comment to this Q:

I've been a fan of Presents far longer than I have been writing them and I've always enjoyed stories set around the holidays. Do you enjoy reading seasonal stories too?
Excerpt from New Year at the Boss's Bidding:
Tilly hadn't slept at all and without knowing why had slipped out of bed and from her room. Where was Xavier now? Was he alone downstairs, punishing himself? She wished she could make him see he shouldn't, make him see he deserved to be loved and had to let love back into his life.
She stopped briefly in the darkened corridor, nervous of the shadows lurking in the old house, but the need to go to Xavier, to be with him, to love him—for just one more night—was too much. She made her way along the corridor to the top of the stairs. It wasn't just the passion and desire that had turned her whole world upside down last night that drove her on in this madness. It was the love for him, growing deep inside her. This was far more than being spontaneous.
She wanted to show him her love, just one more time, because tomorrow, however it was accomplished, she was leaving. She had to get back to her life. The one without love and passion complicating it, but tonight she wanted to live the fantasy one last time. She wouldn't be leading him on, not when he preferred affairs to relationships. She would just blur into one of many who'd warmed his bed. That thought didn't sit comfortably, but her need for him was far stronger and she wanted to take the risk that being with him most definitely was.
Nothing else mattered. She had to go to him—just one last time.
As she came to the landing and the top of the elegant staircase she saw him. Like a vision conjured up from her dreams, dressed only in his jeans, the look on his face so distant. Traces of vulnerability lingered in his eyes and she could hardly believe it was the same man she'd said goodnight to earlier.
'Tilly?' The question lingered in the syllables of her name.
She took a deep breath. Now was a time to be bold. 'I want to be someone different, Xavier, to live in a world of complete fantasy and be the woman I was last night—just once more.'
Before she had a chance to register his reaction, he'd come to her, his fingers brushing down her face as he stood half-naked in front of her. Her pulse leapt and she looked up into his dark eyes, wondering if he felt it too, this passion that had taken her over. It was so intense she trembled like a leaf in the summer breeze.
'You are tempting me so much I can't resist.' His voice held a faint tremor, as if he did feel it.
He lowered his head and brushed his lips lightly over hers and she closed her eyes as pleasure swept away any lingering doubts about what she was doing. Her body leaned towards him, but he didn't take her in his arms, didn't pull her against his body.
She opened her eyes and looked into the fathomless depths of his. They had only one more night left in this strange world where rules and barriers were being eroded. 'Xavier?'
'Shhh. Forget the world exists, just for tonight.' His breath whispered across her lips and she knew it was too late, she was already his.
'Yes,' she whispered, and then pressed her lips to his briefly. 'Just for tonight.'
Somewhere deep inside her she was screaming—no, shouting—that one night would never be enough, not now she'd fallen in love with him, but sense prevailed. She knew not to expect any kind of commitment from him.
As doubts rose again he kissed her passionately, pulling her against his bare chest, making further thought impossible as the desire they'd shared the previous night erupted once more. Then he swept her up in his arms and made his way to his bedroom. She could feel each stride taking her past the point of no return, but she didn't care. All she wanted was to love him, one last time.
Excerpts. © Reprinted by permission. All rights reserved.


Book Info:
Jilted bride Tilly Rogers hopes her luck is changing when she's offered a prestigious catering contract for billionaire businessman Xavier Moretti's New Year's Eve party. But then she ends up snowbound alone with her boss…and at his bidding!
It's the end of the year and the end of Tilly's contract, which leaves Xavier free to seduce her at his will. Hardly shy of a challenge, this notorious playboy makes it his resolution to have virgin Tilly crumbling by his experienced touch.
Before the snow settles, Xavier is determined to have Tilly under a brand-new set of tantalizing terms!
Book Links:

Meet the Author: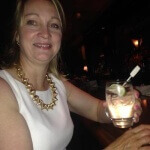 Rachael has always loved reading romance and is thrilled to now be a Presents author. She lives and works on a farm in Wales, a far cry from the glamour of a Presents story, but that makes slipping into her characters' world all the more appealing. When she isn't writing or working on the farm, Rachael enjoys photography and visiting historic castles and grand houses.
Website | Facebook | Twitter |