Today it is my pleasure to Welcome author
Sarah Morgan
to HJ!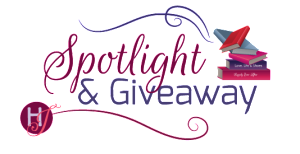 Hi Sarah and welcome to HJ! We're so excited to chat with you about your new release, New York, Actually!

Hi Sara, thank you for having me! It's great to be back.

Please summarize the book for the readers here: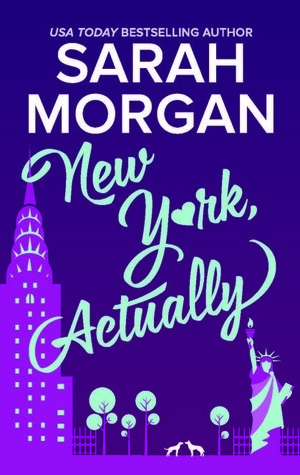 Molly and Daniel both think they know everything there is to know about relationships. She's an advice columnist whose most significant relationship is with her dog and he's a cynical divorce attorney whose most significant relationship is with his job. They meet while running in Central Park and soon discover that neither of them knows as much as they thought…….

Please share the opening lines of this book:
"Dear Aggie, I bought my girlfriend an expensive coffee machine for her birthday. First she cried, then she sold it on eBay. I don't understand women.
Yours, Decaffeinated."
Please share a few Fun facts about this book…
The inspiration for this story came from a photograph I saw on facebook of a Dalmatian with a heart shaped nose. The moment I saw it, I knew I had to put him in a book and I knew he would be the love of the heroine's life. I called him Valentine.
Daniel is a divorce attorney, so I spent several days surrounded by research on divorce. My husband raised an eyebrow.
Please tell us a little about the characters in your book. As you wrote your protagonist was there anything about them that surprised you?
My hero Daniel is a divorce attorney. At the beginning of the book he had no time for dogs or anything that might be considered a 'tie' or a responsibility. I knew from the beginning that Molly would make him alter his view on life, but I didn't expect him to become such a dog lover. In fact the two dogs, Valentine and Brutus, ended up playing far bigger roles than I originally intended.
If your book was optioned for a movie, what scene would you use for the audition of the main characters and why?
I'd use the scene where Molly confronts Daniel at his place of work! Here's a snippet –
During one of their conversations he'd told her that he never took his private life to the office, so she'd brought it right here to his door, and from the looks of it she was determined to cause him maximum embarrassment.
Ready to perform damage control, he strode across the marble floor toward the little group. "Molly! This is a surprise."
Molly rose to her feet and for an infinitesimal second her eyes met his. And then she smiled.
It was the first time in his life he'd been afraid of a smile.
"Daniel! Darling." She reached up and kissed his cheek, and his last coherent thought before his senses were caught in the blast was that he wished she meant it. As her lips brushed his jaw he was transported back to the weeping willow, her body pressed against his, his pulse pounding as he felt the erotic slide of her tongue against his.
He wanted to power her back to the reception desk and flatten her to the smooth glass surface, but fortunately for his reputation Brutus intervened. The dog gave a delighted bark and leaped on him, clearly thrilled to see Daniel. Daniel was surprised to discover the feeling was mutual, and not simply because the animal had stopped him from risking arrest for indulging in obscene behavior in a public place.
"Hi, Brutus." He bent to greet the dog, ridiculously pleased that his sisters hadn't yet found a new home for him. The dog licked his hand and wagged his tail so hard he almost lost his balance on the slick polished floor. "This is a surprise.""Molly gave him a playful smile. "But a good surprise, I hope. Don't 'ruffle' his fur, Daniel." The emphasis was faint but impossible to miss. "You know he always likes to look his best."
Daniel straightened, assessing how far she was prepared to go to humiliate him. "I wasn't expecting the pleasure of a visit."
Her smile told him she knew exactly how much of a "pleasure" this visit was.
"I know we're not supposed to bother you at work, but Brutus—" she emphasized his name "—was missing his daddy so badly."
Daniel winced at "daddy." Clearly she was prepared to go all the way.
What do you want people to take away from reading this book?
This book is focused on friendship as well as romance. I hope it leaves readers uplifted and hopeful.
What are you currently working on? What other releases do you have planned for 2017?
I have two more releases in 2017 in my From Manhattan With Love series. Holiday in the Hamptons will be out August 29, and it's Fliss's story. That will be followed in December (October for UK readers) by Moonlight Over Manhattan, which is Harriet's story. I'm excited!
Right now I'm working on something secret! It's a little bit different, very exciting and I can't WAIT to share details with readers.

Thanks for blogging at HJ!
Giveaway:

A signed print copy of New York, Actually – open internationally!
To enter Giveaway: Please complete the Rafflecopter form and Post a comment to this Q:

My heroine Molly adores her Dalmatian, Valentine. What's your favourite breed of dog?
Excerpt from New York, Actually:
He lifted his hand and stroked her damp hair back from her face. She felt the tips of his fingers brush across her skin, lingering, and knew this wasn't about clearing her vision of damp hair and rainwater. It was about exploration. Possession.
It had been so long since she'd been touched like this and she was supersensitive, her imagination and her senses keenly aware of every touch.
The rain was coming down harder now, but only the occasional drip managed to squeeze its way through the cascading branches of the weeping willow. They were sheltered in their own private glade, protected by the tangled labyrinth of green and gold.
She'd thought there would be plenty of people seeking shelter, but it seemed everyone else had chosen to leave the park. They were alone, or at least it felt that way, trapped by the weather and cocooned by nature. It was as if someone had drawn the curtains around them, concealing them from the world. She was aware of the muted thud of raindrops as they pounded the canopy of the trees, of the rustle of leaves and the whisper of the breeze through the branches. And she was aware of the beat of her heart and the uneven note of his breathing.
She raised her hand and brushed a raindrop from his jaw, feeling the roughness of stubble under her fingers.
As he lowered his head, she rose on tiptoe and lifted her mouth to his, meeting him halfway. Or that was what she told herself. The truth was that from the moment his mouth met hers there was no doubt who was in control. He cupped her face in his hands, kissing her with slow, leisurely purpose. There was something aggressive about the way he held her prisoner, but something infinitely gentle about the coaxing pressure of his mouth on hers. With each brush of his lips and each stroke of his tongue, he stoked the heat until she was shaking and dizzy with desire. The pleasure was disorientating, a low drag in her belly, a shimmer of electricity across her sensitized skin. Her fingers speared the soft silk of his hair as she tried to pull him closer.
Reason and logic were drowned by the rising tide of arousal. She was unable to even pose a question, which was a good thing because she wouldn't have been able to answer. All she could do was feel. She didn't believe in magic, but for a moment she saw stars. The world around them vanished until there was only the erotic touch of his mouth and the soft patter of rain on the leaves.
She melted under the dizzying strokes of his tongue, swaying against him, and felt his hand stroke down her back and linger on the base of her spine, pressing her close. That touch confirmed everything she already knew about his body. That it was hard and strong, conditioned and athletic. The unyielding pressure of his muscles suggested he did more to keep himself fit than chase a dog around the park.
She didn't know how she got there but somehow she was trapped between the sturdy tree and the power of his frame.
And still he kissed her. He left her nowhere to hide, exploring, demanding, discovering until she was a trembling mass of nerve endings. He showed no signs of stopping and her brain wasn't functioning well enough to come up with a single reason why she should be the one to stop doing something that felt so good.
Excerpt. © Reprinted by permission. All rights reserved.

Book Info:
One man. One woman. Two dogs.
Meet Molly—New York's most famous advice columnist, she considers herself an expert at relationships…as long as they're other people's. Still bruised from her last breakup, Molly is in no rush to find happily-ever-after—the only love of her life is her dalmatian, Valentine.
Meet Daniel—A cynical divorce lawyer, he's hardwired to think relationships are a bad idea. If you don't get involved, no one can get hurt. Until he finds himself borrowing a dog to meet the gorgeous woman he sees running in Central Park every morning…
Molly and Daniel both think they know everything about relationships. But as they try—and fail—to resist their undeniable chemistry, they'll soon discover they just might have a lot left to learn…
Book Links:

Meet the Author: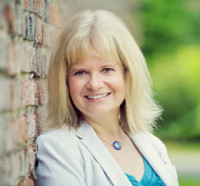 USA Today bestselling author Sarah Morgan writes commercial women's fiction and her trademark humour and warmth have gained her fans across the globe. Described as 'a magician with words' by RT Book Reviews, she has been nominated five times for the prestigious RITA© Award from the Romance Writers of America and won the award twice; in 2012 for her book 'Doukakis's Apprentice' and 2013 for 'A Night of No Return'. She also won the RT Reviewers' Choice Award in 2012 and has made numerous appearances in their 'Top Pick' slot.
Sarah lives near London with her husband and children, and when she isn't reading or writing she loves being outdoors. You can visit Sarah online at www.sarahmorgan.com, on Facebook at www.facebook.com/AuthorSarahMorgan and on Twitter @SarahMorgan_
Website | Facebook | Twitter | Instagram | GoodReads |