Today it is my pleasure to Welcome author
Ellie Darkins
to HJ!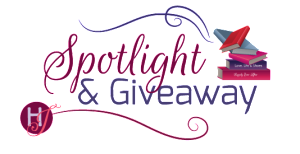 Hi Ellie and welcome to HJ! We're so excited to chat with you about your new release, Newborn on Her Doorstep!

Hi HJ, thanks for having me. It's great to be here!

Please summarize the book for the readers here: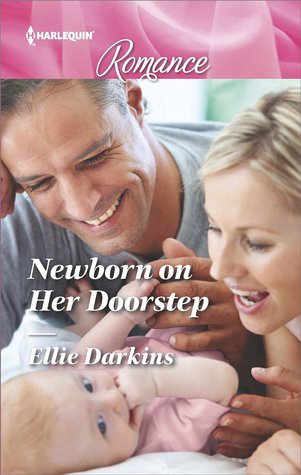 This book came from a 'what if' question that played on my mind from when I was a teenager – what would happen if you found an abandoned baby. Newborn on her Doorstep took that question and ran with it, all the way to a sexy stranger who happened to be in the right place at the right time.
When Lily opens her front door to find her baby niece abandoned on her doorstep, she's immediately in shock. When she realises the gorgeous stranger who turns up moments later is her best friend's brother, she knows that life is about to get very complicated indeed.

Please share the opening lines of this book:
Lily tucked her pencil behind her ear as she headed for the door. She almost had this website design finished, with a whole day to go before the client's deadline. She was privately amazed that she'd managed to get the thing done on time, given the chaos in her house.
Please share a few Fun facts about this book…
The book is dedicated to my two sisters, who let me borrow their names for the book.
According to my mum my sister was the pinkest and prettiest baby she'd ever seen, and needed a pretty name to match – Rosie. So when I wrote my own pretty pink baby, Rosie seemed the perfect name for her. (Oh, but did I mention that Rosie is my *younger* sister – gee, thanks, mum!)
Rosie graciously let me borrow her name, and when I needed a name for an Italian Nonna (Rosie is an authority on all things Italian) she suggested our other sister, Lucy (Lucia in the book). I have to say that Lucy was a little less impressed by being cast as a rather rotund septegenarian…
Liy and Nic's story shows how complicated family relationships can be, and I feel so lucky to have more amazing siblings than I know what to do with, and am thrilled to have the excuse (as if I needed one) to dedicate Lily and Nick's story to my two gorgeous sisters.
If your book was optioned for a movie, what scene would you use for the audition of the main characters and why?
Oh I think it would have to be when Lily and Nic attempt a fancy lunch with a newborn tagging along. Stuck on a luxury yacht on the Thames with the baby crying, they escape the disapproving looks of their fellow diners and picnic on the deck. I love how the 'us against the world' mentality brings Lily and Nic closer together, and you can glimpse the very beginnings of something deeper and more meaningful than just an attraction starting to grow. I'd have to see that the actors can combine the attraction, romance, secrets, hidden pain, and — most importantly — hope before I could trust them with the rest of the book!
'If Rosie's picnicking out here, seems only fair that we get to as well,' he said with a grin.
Lily risked a glance into the dining room and could see that more than one set of eyes was disapprovingly set in their direction.

'Open up.'

A forkful of delicate tartlet appeared in front of her nose and Lily hesitated, meeting Nic's eyes as he offered the food to her. Definitely too intimate for friends. But Rosie's weight in her arms reminded her that this wasn't romance, it was practicality, and she opened her mouth, let her lips close around the cold tines of the fork.

Closing her eyes seemed too decadent, too sensuous. But holding Nic's gaze as he fed her so intimately seemed like a greater danger.
What do you want people to take away from reading this book?
I think what is at the heart of this book is that we never lose the ability to love. My characters have faced some really dark times, Nic especially. He has had to suffer the loss of a child — a situation beyond most people's worst nightmares, including mine . But without forgetting or denying the pain that he has suffered, he meets someone who makes him realise that there is room in his life again for love and for hope. Lily and Nic's relationship helps heal scars from their past, but most importantly it's the start of a new loving family who will bring love and light into each others' lives long into the future.
What are you currently working on? What other releases do you have planned for 2015?
This is my last release for 2015, and at the moment I'm letting ideas for my next book ferment and take shape. Let's just say that there will be some binge-watching of TV dating shows going on over the next few months…

Thanks for blogging at HJ!
Giveaway:

One print copy of Newborn on Her Doorstep, available internationally
To enter Giveaway: Please complete the Rafflecopter form and Post a comment to this Q:

Lily's sister leaves her baby with her, because she knows that she can trust her more than anyone in the world. What's the most surprising, shocking or downright weird thing a family member has ever trusted you with?
Excerpt from Newborn on Her Doorstep:
Nic let out a long, slow breath, rubbing his hand across the back of his neck, and for a minute Lily wondered if she'd completely misread what had been going on between them—maybe he was happy with things as they were? Maybe he was only interested in being friends?

She risked a glance up at him and all her doubts fled. The heat in his eyes told her everything she needed to know about how he felt—and it was a lot more than friendly. She felt that heat travel to the depths of her belly, warming her from the inside until it reached her face as a smile. He pulled gently on her hand, bringing her close to him, and planted his other hand on her hip.

'Is this a good idea?' she asked, knowing the answer…knowing just as well that it wasn't going to stop them.

'Terrible,' Nic answered, dropping her hand and finding her cheek with his palm. 'Want to stop?'

It took considerable effort not to laugh in his face. Stop? How could they stop? They'd tried to avoid this. They'd talked about exactly why this was a bad idea. Looking deep into Nic's eyes, she could see that he still had reservations, that he still didn't fully believe this was the right thing to do. But stop…?

'No.'

'Everything we said, Lily—it still stands. I've not changed who I am, what happened…'

'I know. But what are we meant to do—just ignore this? I can't, Nic. It feels too…big. Too important. So let's see where it goes. No guarantees. No promises. Let's just stop fight—'

His lips captured hers before the word was even out, and she knew that they were lost. They'd been crazy to think that they could live here, together, and pretend that this wasn't happening—that their bodies hadn't been dragging them towards each other, however unwillingly, since the moment that they'd met.
Excerpt. © Reprinted by permission. All rights reserved.

Book Info:
Unexpected delivery!
Lily Baker has dreamed of a family of her own for so long…but she never expected a newborn baby and a deliciously brooding man to arrive on her doorstep the very same day!
Hotshot charity boss Nic Johnson turned his back on fatherhood years ago after the devastating loss of his three-week-old son. Yet when he stumbles into beautiful Lily's life, something in his broken heart begins to heal… And after one magical, heart-stopping kiss, Nic realizes he'll never be able to let Lily go!
Book Links:

Meet the Author: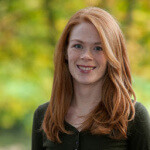 Ellie Darkins is a writer, editor and reader of romance novels. When she's not tapping away at her keyboard she can usually be found next to the kettle, knitting *another* jumper, or in the local library sampling the coffee, cake and romance novels.
Website | Facebook | Twitter |