Today it is my pleasure to Welcome romance author
Mary Sullivan
to HJ!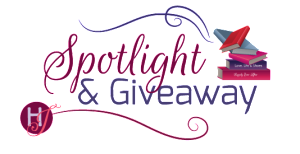 Hi Mary and welcome to HJ! We're so excited to chat with you about your new release, No Ordinary Home!
HJ, thank you so much for having me. I'm thrilled to be here today!
Please summarize the book for the readers here: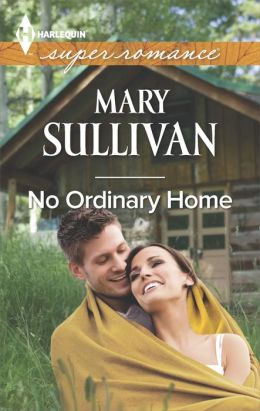 No Ordinary Home starts as a straight-forward buddy road trip story, but quickly becomes a tale about the two independent women they meet on the way. As hard as these women are trying to fix their lives, their difficult childhoods hold them back and won't let go until they deal with them. Unfortunately, despite how stubbornly they each want to solve their problems on their own, they find they need help. Austin and Finn provide that help while coming to fall for them deeply.
Please share the opening line of this book:
Austin Trumball stood under the sickly fluorescent lighting of a Wyoming truck-stop diner waiting for a table. The smell of charbroiled burgers and greasy fries seeped into his hair and clothes. Short-order cooks called for servers to pick up orders. Waitresses yelled back, "Hold your horses," or "Coming!" Not-so-nimble fingers slid into Austin's back pocket and lifted his wallet.
Please share a few Random facts about this book…
This story looks at the crazy world of child acting, at kids who become stars and then find it difficult to grow up, without hope of having a normal life. As an adult, my heroine, Gracie, goes to great lengths to preserve her privacy.
My sixth book about Ordinary, Montana, had a young boy in it whose name was Austin. Readers have been asking me to finish his story. As well, there was a young boy named Finn from another Ordinary story who begged for his own happy ending, so I put the two together in this book.
I've always wanted to write a road-trip book, because I love taking road-trips. This story starts out as two buddies on the road, off on a simple fishing trip, but of course a couple of women show up to complicate matters!
Please tell us a little about the characters in your book. As you wrote your protagonist was there anything about them that surprised you?
I really loved the young boy Austin Trumball was in NO ORDINARY SHERIFF and wanted to find a way to follow him into adulthood. The hero of that story, the sheriff, helped to keep Austin off the streets and away from a life of crime. Austin has managed to grow into a solid, reliable, salt-of-the-earth guy who is a sheriff's deputy these days. It surprised me to learn how much this guy HAS to help others. He can't let a problem go until he has helped to solve it, even if it's someone else's problem. This can be a great character trait, but it can also get him into trouble, especially with the heroine!
Gracie Travers had been on the road, on her own, for six years. She's fiercely independent and doesn't need anyone. Why won't this guy just leave her alone to get on with her life? In two more days, she will have access to enough money to buy herself a quiet corner of the world to hide out in and never have to worry about paparazzi again! But, of course, life isn't that simple and, after all, she does need the stranger's help. Worse, she begins to crave his touch and his affection. The man is just too good to be true.
What kind of research did you do for this book?
My heroine is a former child star, so I had to do research on that. I don't really follow celebrities, but I began to understand how young women like Amanda Bynes and Lindsay Lohan can implode. What tremendous pressure is applied on them to be perfect! Who on earth wants to live in a fish bowl? I would find that kind of relentless attention stressful.
The First kiss…
He cradled her hand in his as though it were a precious jewel. Holy mac and cheese, how could a handshake be so devastating? How could it set her heart to fluttering like a young girl's on a first date? How could it feel as though he was absorbing a part of her soul through the palm of his hand?

Austin Trumball, who are you and what have you done to me?

He tugged, gently, and she yearned forward. He leaned close, closer, his breath a caress on her cheek. She held her own breath because she knew what came next, and wanted it. Craved it. Just this once.

Then his lips were on hers, warm and tender and firm.

In his kiss was the heat of summer, the shimmer of sheet lightning, the earthiness of morning dew.

His palm cradled her cheek, his thumb and forefinger angled her chin where he wanted her. His tongue played hide-and-seek with hers, so sweetly.

A dangerous kiss, it whispered intimate promises to her naive, daydreaming heart, promises that would hurt when they weren't fulfilled.

She pulled away by increments, not wanting to end a kiss as sweet as Austin's.

End it now, Gracie. Hurry. This is madness.

But she didn't rush. She savored the feeling and only then, with one final brush of her lips, did she let go. She slid her hand from Austin's, memorizing the feel of him, to take out one month, one year, one decade from now when she was living alone and hiding from the world, and feeling the lack of love. She almost certainly would live alone. In the future, how could she possibly ever find another man as good as Austin? She would need a memory like this. Of him.

He'd left a mark on her. Had she, invisible, not-sure-who-she-was-these-days Gracie, left her mark on him?

She hoped so.

In the end, there was only one thing to do. Walk away.
Did any scene have you crying or laughing while writing it?
The secondary heroine, Melody, is on her way to meet her father for the first time in her life. Growing up, she had a tumultuous, difficult time. Now, she is learning that things weren't all that they had seemed to be. As an adult, she's excited and trepidatious about meeting him. The thing is, he doesn't have much time left to live, so there is a real sense of urgency. I won't add a snippet here, because it should be read within the context of the story, but when I wrote that crucial scene of Melody's, oh yeah, I sure did cry.
If your book was optioned for a movie, what scene would be absolutely crucial to include and why? 
Gracie has been living on the streets and sleeping in back alleys. When she leaves the travellers to finish her journey on her own, unbeknownst to her, Austin stays nearby because he is afraid for her when he leaves her to sleep in an alleyway. It's a good thing he's close because…
"Go!" she ordered, desperate to get away from him so she wouldn't give in to temptation.

Austin made a sound of frustration. She was pretty sure he wanted to go caveman on her and force her out of the alley, but didn't. Instead, he walked away.

Goodbye, at last.

Oh, damn.

She rested her forehead on her knees. She might have burned her bridges. It saddened her to no end.

That was her last thought before she drifted to sleep. She startled awake, with a palm mashing her lips against her teeth and her hands pinned in a beefy fist.

She screamed in her throat. The man on top of her was strong, and he'd been drinking. Crap. They were always stronger when they were drunk.

She kept her cool. She'd been through this before and had learned a thing or two about self-defense. She bucked and kicked out with her feet.

The guy held on.

She aimed for sensitive parts.

He didn't budge.

Panic set in. She knew what made a man this strong. A drug of some kind. Meth, maybe?

She heard a zipper open. Dear Lord, in all of her travels she had avoided rape. She felt her blouse rip. Damp air washed her chest.

Tears leaked from the corners of her eyes.

No! It wouldn't happen now.

When he straddled her, she heaved up hard with her hips, knocking him off-balance.

He tried to catch himself and his hand fell away from her mouth.

She screamed for all she was worth.

A second later, the guy was off her and flying through the air. The sound of flesh on flesh and the crunch of bone echoed violently in the darkness.

The guy rolled on the ground, clutching his nose. "What'd ya do that for, man?"

Austin stood above her like an avenging angel. She didn't recognize this version him, hard as the granite face of a mountain, furious and aching for blood. Gone was gentle Mr. Decency. This man made one hell of a formidable adversary. Vikings and berserkers came to mind.
If you could have given your characters one piece of advice before the opening pages of the book, what would it be and why?
Be kind. Stop making assumptions about each other based on flimsy, superficial evidence. There is plenty of conflict in this book and a lot of it comes about through not understanding the histories and motivations of these new people they are meeting.
What are you currently working on? What other releases so you have planned for 2014?
Harlequin just bought two more Superromances! They are both set in the small fictional town of Accord, Colorado. I already have four Superromances out that are set in that town. Readers have met the hero and heroine of each of the upcoming stories in other books.
Thanks for blogging at HJ!
Giveaway: I'd like to give away a copy of NO ORDINARY HOME to someone who comments here today!  

US and Canada only.
To enter Giveaway: Please complete the Rafflecopter form and Post a comment to this Q:

Do you think you would ever want to be famous? If you were a celebrity, how would you handle fame? Would you take steps to guard your privacy or would you enjoy the spotlight?
Excerpt
Austin spun the thief around then dropped his hand from his shirt. His jaw dropped, too. This was no green kid, definitely not a thirteen- or fourteen-year-old boy, but a twenty-something woman.

After that consideration came another one more interesting, considering she was such a poor thief. This woman had been around; she was pretty in a hard-knocks seen-too-much kind of way, skin baked by the sun, jaw defiant. Certainly no pushover.

The bill of her baseball cap shaded her eyes. A person's eyes, Austin had learned, said everything about them. He needed to see hers. He knocked the hat from her head. Startled pale blue eyes shadowed with darkness dominated a hungry face.

"Hey," she yelled and caught the hat before it hit the ground.

He had time only for impressions—high cheekbones, full lips, roughly shorn black hair to match coal-black eyebrows arched like birds' wings ready to take flight—before she came to life, exploding like a Thoroughbred out of the gate.

She was fast. He was faster, and snagged her sleeve before she got far. The fabric tore in his hand, but he managed to grasp her arm.

"Noooo." Desperation rode shotgun with terror in her scream. "Let me go. I won't steal again."

"Damn right you won't, lady. You're going to jail."
Book Info:
She's not who she seems…
Gracie Travers has a secret. She not the down-on-her-luck drifter she appears to be. Once America's sweetheart, Gracie needs to keep below the paparazzi's radar until she's thirty. Then she'll get her money and get off the street.
But one small mistake brings Deputy Sheriff Austin Trumball into her life. He's attractive and oh-so-dangerous. If he learns who she really is, her anonymous days are over. Worse, Austin's hard to resist, and their connection is terrifying. Soon he makes her want what she can't have—a lover, a family and a home of her own.
Book Links:
Meet the Author: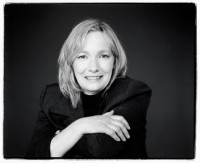 Mary has an abiding respect for the imagination. She just didn't know it until she stopped telling herself to quit daydreaming and to start writing down those stories rattling around in her brain. The ideas just don't quit. New stories continue to pop into her head, often at the strangest moments. Snatches of conversations, newspaper articles, song lyrics—all are fodder for her stories.
Although she writes about small towns, she grew up amid the hustle and bustle of a big city.
She loves to hear from readers and can be reached through her website…www.marysullivanbooks.com
As well, you can sign up for her newsletter on her website. In her December newsletter, she will include a short Christmas story about a man and a woman stranded in a small cabin in a snowstorm and one thing leads to another…
Website | Facebook | Twitter |