Today it is my pleasure to Welcome author
Emma Douglas
to HJ!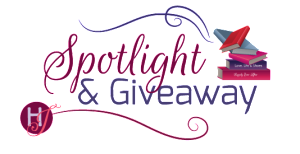 Hi Emma and welcome to HJ! We're so excited to chat with you about your new release, No Place Like You!
Please summarize the book for the readers here: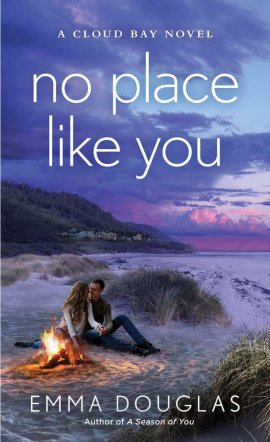 No Place Like You is about second chances, taking risks and owning your mistakes. It's about what happens when that one guy who've you've always buried the memory of waltzes back into town. For Leah Santelli, that guy is Zach Harper, her best friend's older brother and the subject of her burning teenage crush. A crush that she finally acted on the night of her eighteenth birthday, right before Zach left town and never really came back. After which, Leah buried said crush deep and got on with life. She even got married. And then divorced. And when Zach comes back looking to mend fences with his family and make his first solo album—the sort of album that could catapult the career of a newbie producer like Leah to heady heights—she has to wrestle ambition, re-ignited lust and maybe, just maybe, love to get to the happy ending she deserves. Which involves stress eating doughnuts, smooching, inappropriate sex, family issues, and some embarrassing realizations along the way.

Please share the opening lines of this book:
"Now there's a sight for sore eyes," Billy Lawler said, sounding, for once, completely sincere.
Zach Harper glanced back at him. Billy stood at the wheel of the yacht they were sailing back to Lansing Island, gray hair spiking from the salt spray.
Please share a few Fun facts about this book…
Leah shares my weakness for doughnuts.
I listened to Perfect by One Direction MANY MANY times writing this book as it sort of became Zach's theme song.
Writing up song lyrics is harder than you think!
If your book was optioned for a movie, what scene would you use for the audition of the main characters and why?
The scene where Leah first decides to proposition Zach. They both go through a range of emotions from nerves, to attraction, to indecision and anger
He was suddenly gripping the beer too tightly. Partly because he was staring at that lush mouth again. But mostly because he agreed with her. Work wasn't the problem. But he was just going to stay silent on that subject because opening that particular can of worms sounded like a really dumb idea. Pleasurable as hell, maybe, but destined for disaster.

Leah waited for a beat— giving him space to answer, presumably— then tilted her head slightly, the expression in those fascinating eyes suddenly all challenge. "So I guess the question is, are we going to deal with the problem or pretend it doesn't exist?"

In the interests of sanity, he had to vote for the latter. "What problem?"

She sighed. "Seriously? That's how you want to play it?" She set her beer on the step. The big hoops in her ears were dancing when she straightened again and put her hands on her hips, staring at him.

She'd liked it when he'd kissed her just behind her ears. Had trembled and sighed when his tongue had
touched her skin. Soft. It had tasted of salt and warmth and something that was all Leah. His mouth dried.

Her eyes were locked on his. She licked her lips. He swayed toward her, unable to resist the lure of that mouth any longer.

"There!" she said.

He almost dropped his beer as he jerked back.

"What?"

"That look."

"I have no idea what you're talking about." Total lie.

"I hope you're not one of those celebrities who likes poker," she said. "Because you are a terrible liar."

He took another step back, hoping space might equal sanity. "Did you hit your head on the way over?"

"Nope. And neither did you, so why don't we talk about it?"

She wasn't going to give up. Wasn't going to go away. Trouble was, he was fairly certain his inappropriate memories weren't going anywhere either. He sighed. "Do you think that's a good idea?"

"It's a better one than continuing to act like morons around each other in the studio."

He shrugged. "Maybe we'll just get used to it. It might fade away."

If there'd been a picture in the dictionary next to the word "skeptical," it would have shown Leah's face.

"So you're suggesting I ignore the fact that every time you come close to me, I remember that I know what you look like naked. How you taste? How it felt when you—"

"Leah, don't." God. She was going to kill him.
What do you want people to take away from reading this book?
That sometimes second chances work out . . . if the people have changed a bit, that eating doughnuts is just fine, that sometimes you just have to take a chance, and that music is one of the best things.
What are you currently working on? What other releases do you have planned for 2017?
No Place Like You is my third book this year, in fact third book in four months, so the next book is as yet, at the secret stage where I can't talk about it.

Thanks for blogging at HJ!
Giveaway:

Print copy of NO PLACE LIKE YOU by Emma Douglas
To enter Giveaway: Please complete the Rafflecopter form and Post a comment to this Q:

Do you have a one who got away? Or did you ever get back together with the one who got away?
Excerpt from No Place Like You:
So when the music stopped abruptly, she walked over and knocked on the door.
It swung open faster than she had expected and there he was. Zach Harper. Large as life.
Larger, maybe.
"Leah," he said, sounding surprised. Then he smiled, and her pulse sped up all over again as the force of that grin hit her like the kick of a bass drum to the back of her head.
Larger than life and still freaking hot. Dammit.
"How the hell are you, Santelli?" Zach said, stepping back to let her in.
She skirted around him. There would be no contact. "What, no kiss hello?" Zach said, closing the door behind her. Leah kept walking. No contact and definitely no thinking about kissing. Of any kind.
"Let me guess. Faith is mad at me, so you're mad at me? The old best friend solidarity thing?"
"Faith is mad at you," Leah agreed. She stopped and turned to face him. Took a breath while she figured out what exactly she was going to say. That was a mistake. The studio smelled like Zach.
How was that even possible? The man had only been in residence a little over a day. The studio had been, as far as she knew, closed up for years. Maybe Faith had it cleaned now and then—it didn't looked covered in dust. It shouldn't have smelled like much at all. But it did. An- other breath. Yep, there it was. A scent so familiar she would have known who it was with her eyes closed. Spice. Salt. Zach.
It made her want to close her eyes and breathe deeper.
So not going to happen. Business. It was all about business. She straightened her shoulders. "I, on the other hand, am willing to maintain a neutral stance."
"Neutral, huh? Sounds interesting."
He was still smiling. Zach Harper's smile had always made it difficult to concentrate.
She turned back to face the studio. She hadn't been in here in forever. There was a tiny recording booth and board in the next room, but this main room was rehearsal space. A guitar case lay open by a stool and a mic stand. The guitar itself was resting carefully on a stand. "Is that your dad's old Martin Shade-Top?" she asked. "Nice." She wandered over to look at the guitar, but didn't touch it. She'd seen Grey play this guitar a hundred times. Rarely on stage, but it was one he reached for when he was jamming with friends or working out an idea in the studio or just roaming the house trying to work up a song.
She hadn't realized Zach had kept it.
"Yes," Zach said. "I brought a few of his with me. Thought I could warm up the place with some sounds it remembered. Kind of reintroduce myself."
She understood. A studio was more than a room. Every space had its own personality, the little quirks and foibles that gave it a unique sound. Musicians were superstitious about such things. There was a reason Grey had rebuilt a studio in this spot after all. She knew every inch of the studios at Harper Inc., knew how to coax them into behaving and giving her back some glorious music.
She'd never recorded here though. Maybe her dad had, but she couldn't remember him mentioning it. This had been Grey's space. Blacklight space. Sacred Harper ground. So how did Zach feel standing here?
"Sounds like a good idea to me," she said. "Get a feel for it again."
She circled the guitar, which brought her back face to face with the man. Who looked almost . . . relieved? Why? Because she'd told him that what he was doing made sense. Wait, was Zach nervous about recording an album?
He stood there, barefooted, wearing worn jeans that hung loose around his hips and a plain white T-shirt. Textbook. He looked good but up close, tired too. There were some shadows under those Harper eyes—more gray today—that didn't usually mar his face. Well, he'd been touring, and that was exhausting even if he hadn't been screwed over by his bandmate at the end of it.
"So," she said. "Faith said you're planning on being here for a while."
His face tightened. "She told you, right? About Ry- der?" His shoulders tightened. She tried not to look at them. He wasn't taller than when he left—and definitely not since the last time she'd actually seen him—but he was broader now. Stronger.
All traces of the lanky teenager of her memories gone. Leaving only a man.
A distractingly good-looking man.
Don't think about that.
"She may have mentioned something." She held up a hand as his brows drew together. "The news is going to be out soon enough, Zach. You can't keep something like that secret for long. Frankly, I'm surprised you've managed it for this long. It's what . . . two weeks since your tour ended? Long enough for your management to be spinning bullshit about you all being out of town on vacation or something, but if you guys had anything lined up over the summer, they're going to have to start canceling soon. Then it will be all over the place. Have you got your stories straight?"
He grimaced. "I'm still not sure what the damn story is. Fucking Ryder." He shoved his hands into the pockets of his jeans. Which only drew her attention to the tanned muscle of his arms and wrists.
Dammit. Guitarists had good arms. His were no exception. In fact, they were a pretty damn good example of that particular piece of male anatomy. Maybe even a perfect one. The guitar tatts on his right forearm only highlighted the delicious lines of muscle. And the edges of a tattoo she hadn't seen before poked beneath the edge of the left arm of his T-shirt, making her fingers itch to push the soft white cotton up and see what he'd marked his skin with. And then she could—no.
Mind on the job.

Copyright © 2017 by Emma Douglas and reprinted by permission of St. Martin's Press.
Excerpt. © Reprinted by permission. All rights reserved.


Book Info:
Home―in the island village of Cloud Bay―is where the heart is. . .
Leah Santelli always knew that Zach Harper, son of a rock legend and her best friend's brother, was painfully out of reach. Then, on the night of her eighteenth birthday, Leah shocked herself by asking for―and receiving―the gift she wanted: one night of passion with Zach before he left town to pursue his rock star dreams. Now, years later, Zach is back in Cloud Bay to record his first solo album. His return could also be Leah's big chance to step up her own music career. But getting the producing credit she needs means spending long hours with Zach in the recording studio…and falling back into the habit of longing for him, for better or worse.
Zach used to believe that a man must put his past behind him. But coming back home for Cloud Bay's famed music festival has allowed him to finally make amends with his family and, much to his surprise, reunite with Leah. He might have left her once but now it seems he can't stay away. Trouble is, even though the heat between them burns hotter than ever, Leah has old wounds in need of healing before she can give Zach a real chance. Can he find a way to convince her that they can make more than just great music together―and that she's the one that he wants for all time?
Book Links:

Meet the Author: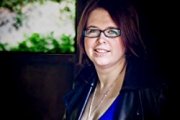 Emma Douglas would love to live in a world where professional napping was a thing. But until then, she thinks writing books is a pretty awesome alternative. When not writing about imaginary people, she can be found reading, doing something crafty, bingewatching TV, playing her latest song crush on repeat, or singing badly in her car. She lives in Melbourne, Australia in a tiny house stuffed full of books, too many craft supplies and two cats who take up more space than you would expect.
Website | Facebook | Twitter |