Today it is my pleasure to Welcome romance author
Jennifer McKenzie
to HJ!
Hi Jennifer welcome to HJ!
What would you say are the 5 best things about being a writer?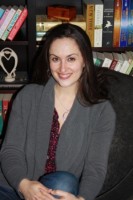 1. Wearing pajamas all day. No seriously, it's awesome.
2. Setting my own hours.
3. Living in a happily ever after fairytale land during my writing hours. Okay, I live there a lot of the time. Is that so wrong?
4. Having a commute that lasts the length of the hallway.
5. Wearing pajamas all day. Because it deserves a second mention.
Let's talk about your newest release: Not Another Wedding
If you had to summarize the book for the readers here
This is a reunion story of first loves with a heroine who believes in happily ever after and hero who…well, doesn't. When their eyes meet at an engagement party there's no chorus of harps or a shining spotlight just before they fall against one another in a heated kiss. Nope, more of an angry snort and a get-away-from me stare. Also, wedding drama. Because I've yet to hear of a wedding that didn't have at least one hiccup. (Mine included being tripped by my mother as my parents walked me down the aisle. True story.)
Please tell us about the characters in your book?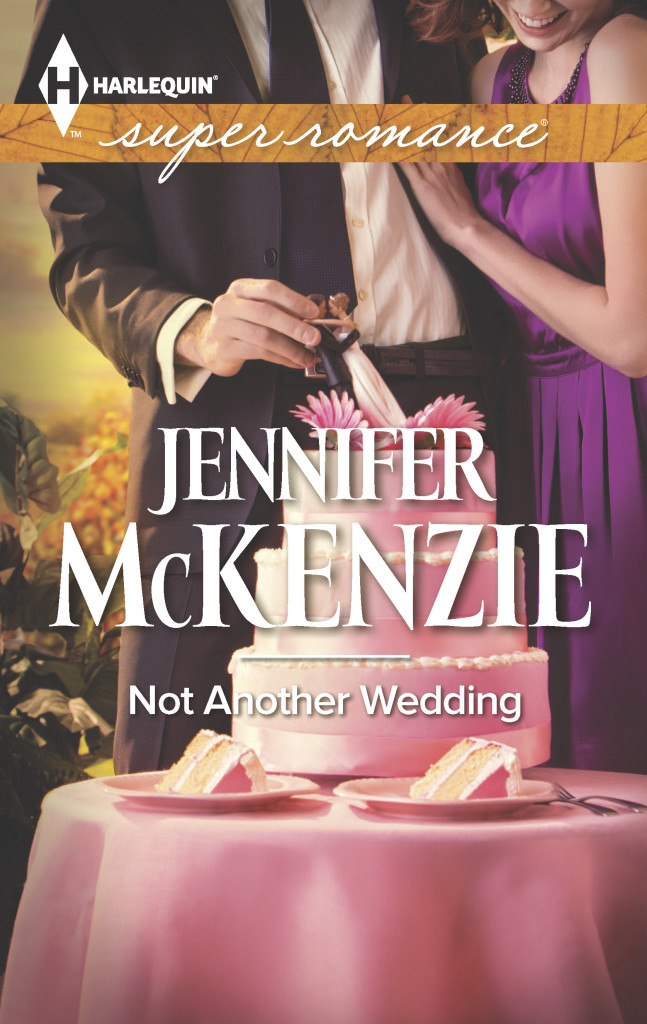 Poppy is the only woman in her family who didn't marry her high school sweetheart and settle down in the lakeside town where the family has always resided. And while she's satisfied with her busy, single life in the city, she's ready for more.
Beck thinks love and marriage is for suckers. Hard to blame him since his parents have been married multiple times including twice to each other. He doesn't even like dating someone for longer than a couple of months.
Was it love at first sight for your characters? If not what was the pivotal moment of change?
They first met one summer as teenagers, fell madly in love, and lost their virginity together. Fabulous, right? Yes, but then he didn't call her! The cad. So when she sees him again more than a decade later, love isn't the first emotion that rolls through her. But people make mistakes and it was a long time ago…
If your characters could go back in time and change one thing what would it be? Why?
For Beck it would be making that phone call. He had his reasons, but he didn't realize how much he hurt Poppy and that his behavior might have a lasting effect. You know, like the fact that she doesn't even want to talk to him all these years later.
What scene did you have the most fun writing? Why?
Ooh…I had fun writing so much of this book. I'll go with their first meeting (or re-meeting as it were) at the engagement party.
"It's good to see you." When she made no response, he lifted an eyebrow. "Don't remember me?"

She opened her mouth to tell him of course she didn't because she'd never seen him before in her life, when his smirk clued her in. While a man might add six inches to his height, put on thirty pounds of muscle and grow a beard, his mannerisms didn't change.

Beck Lefebvre.

And just like that, her spark of attraction turned to anger. "No," she lied, enjoying the surprise on his face.

Of course, she'd expected him to be here. He was Jamie's cousin. It would have been weird if he didn't show up. She just hadn't thought he'd have the nerve to approach her. Worse, to act as if they were long lost friends.

But he merely smiled in the face of her rudeness and stepped closer. "I'm disappointed, Red."

Poppy bristled. Her hair was auburn with definite shades of brown, not red. She tossed it at him as she turned away.
What scene was the hardest to write? Why?
I found a lot of the scenes between Beck and his mother very emotional to write. They have a difficult relationship that she is eager to change, but he consistently brushes off her attempts.
"Beck." She reached over to hold his hand, but he refused to allow her it, keeping his hands tucked under his arms. She rested her hand on his biceps instead. "I know this hasn't always been easy for you. I'm not perfect, and your father and I have both made mistakes."

"Yes, you have."

"I love you. What can I do to make things better?"

Like he was a little boy with a scraped knee. Back then, she'd swabbed on stinging antiseptic and blown on the injury until it didn't hurt anymore, then sent him off with a bandage and a kiss. But this pain wasn't so easily negated and he wasn't six anymore.

"You can't do anything."
How did your character spend the week just before the story starts?
Working and worrying about the upcoming wedding. Poppy because she fears the marriage is a mistake being made in haste and Beck because he can't understand why anyone would want to get married. He also can't figure out how he let himself be dragged into acting as the best man.
Who would you cast in the role of your characters if your book was optioned for a movie?
Isla Fisher for Poppy because of her gorgeous red hair and ready smile. Joe Manganiello for Beck because mmm…Joe Manganiello.
What are you currently working on? What other releases so you have planned for 2013 into 2014?
I've got four upcoming releases with Harlequin Superromance. The first in August 2014 is about a small town girl who loses everything in the big city and has to return to the life she left behind. As well, I have a trilogy that will be out in 2015 about a three siblings who own and run a restaurant business.
Thanks for blogging at HJ!
Giveaway:

a signed copy of Not Another Wedding
To enter Giveaway: Please complete the Rafflecopter form and Post a comment to this Q:

What's your favorite moment from a wedding? (Good, bad, or ugly. Maybe a little bit of all three.)
Except
"I don't want to be friends, Beck."

"What if I do?"

"Why would you?" Her eyebrows drew together. "Are you trying to flatter me? Is this to show me you still find me appealing?"

"Yes," he admitted.

She laughed. "Obviously, you haven't changed. Why don't you run along, find some other woman to work your charms on?" She made a flicking motion with her fingers. "Maybe she'll enjoy your attention."

Maybe so, but Beck wasn't going anywhere. She'd challenged him. Him and his manhood, and he didn't intend to back down. "I don't want another woman." He placed a hand on the wall. "I want you."

"I'm not available."

"You married?" He didn't do married. Not in any way, shape or form.

There was a small pause, a smaller sigh. "No, but that doesn't mean I'm available."

He smiled, more sure of himself now, and edged closer to her. "A serious boyfriend?" When she didn't respond, he risked touching her hair again. "Not one of those either. You're single."

"I'm still not available."

"I can change that."
Book Info:
Yeah, yeah…happily ever after. Whatever.
Sure, Poppy Sullivan believes in love…but love at first sight? Not likely. That's why she's determined to stop her good friend from marrying the wrong woman. So she sets to work immediately and walks right into the very impressive chest of Beck Lefebvre. Not a good omen, considering how things ended up the last time he was in town. She isn't surprised to see Beck at his cousin's wedding, but she's appalled at his assumption that he deserves a second chance. She's equally appalled at her inclination to give it to him. No way is she falling for his charm again! Although her vow to resist him may be too late…
Author Bio
Jennifer McKenzie lives in Vancouver, Canada where she enjoys being able to ski and surf in the same day—not that she ever does either of those things. After years of working as a communications professional and spending her days writing for everyone else, she traded in the world of water coolers, cubicles and high heels to write for herself and wear pajamas all day. When she's not writing, she's reading, eating chocolate, trying to talk herself into working off said chocolate on the treadmill or spending time with her husband.
Website | Facebook | Twitter |