Today it is my pleasure to Welcome author
Catherine Bybee
to HJ!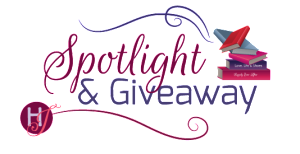 Hi Catherine and welcome to HJ! We're so excited to chat with you about your new release, Not Quite Perfect!

*Waving Madly* Hey, babe…whatcha drinking?

Please summarize the book for the readers here: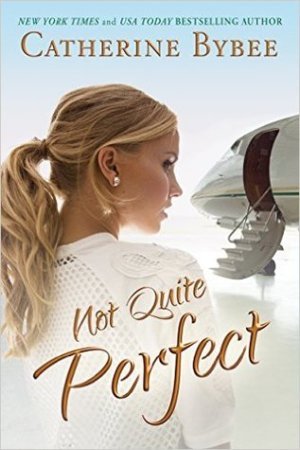 Glen and Mary have been sniffing around the attraction bush for two books now. Glen, the CFO of a private jet charter company run by him and his brothers, is a player. A player with his own fleet of jets and all the money in the world to take that playing to the highest level. And Mary, well, she's a guarded relationship therapist who has abandonment issues. If all of that isn't enough to keep these two apart, Mary lives in California and Glen lives in Connecticut. But there is a spark, and a flame…and before you know it the distance between these two isn't enough to keep them away.

What's your favorite line(s) from the book?:
Mary: "Am I the only one who recognizes how huge your ego is?"
He laughed, "I think there are a lot of people who know that about me."

Mary: "Do you flirt with everyone who wears a bra?"
Glen glanced at the ceiling. "Was she wearing a bra?"
When you sat down to start this book, what was the biggest challenge you faced? What were you most excited about?
I think the biggest challenge was writing a relationship that takes place 3,000 miles apart without having all the drama unfold while on a cell phone or an airplane. Although there is plenty of that.
As for what I was excited about, well… I love revisiting characters from the series and weaving their stories into the new one.
Please tell us a little about the characters in your book. As you wrote your protagonist was there anything about them that surprised you?
Nothing surprised me since I've been with these characters for a few years and two other books. Mary is uptight and guarded, and Glen is everything but. I think if there was any real shock was how deeply hurt he was about his parent's premature death. And once my readers realize that, it will lead into why he liked his single life without commitment. But because his parents loved each other deeply, he wasn't so guarded that he let Mary slip away.
What have you learned about your own writing process/you as an author while writing this book?
What I learned was personal. The past couple of years have had more distractions and walls getting in the way of me sitting in the chair and writing than any before. I've learned to do a bit more plotting, which I really don't care to do, and to have patience with myself. I love to write. But there is a business side to this that can't be ignored. I also love to interact with my readers, but I need to get away from the Internet to write.

The First kiss…
"Ready?"
He didn't move. "Have you ever had dessert before dinner?"
She shook her head. "Are you trying to tell me we're having cheesecake for dinner?"
He smiled, took a step closer. "When we were kids, every once in a while my mom would have some kind of bridge night, or girls' night . . . I don't know what it was. But we loved it, Trent, Jason, and I. Our dad always brought out the pie, cake, even ice cream sundaes before we'd have dinner."
"Did you finish your dinner?"
"Not always. But we enjoyed it more because we'd done it backwards."
"That's sweet. If we're not having cake first . . . then what made you think of that story?"
Glen took another step closer and reached over to push one of the curls from her shoulder. Heat rose in his eyes, and the response of her body was chemical. "Because of this."
His hand slid behind her neck and encouraged her into his arms as he lowered his lips to hers.
Did any scene have you crying or laughing (or blushing) while writing it?
Actually… The opening chapter had me 'hurting'.
You see…when I gave birth to my second son, I fell down the stairs and broke both legs.
And well, Dakota has a 'Catherine' moment in the opening chapter. And that's all I'm gonna say on that.

If your book was optioned for a movie, what scene would you use for the audition of the main characters?
There is a scene where Mary is trying on bathing suits while texting her BFF pictures. Well, Glen then starts texting her…and well, Mary isn't the kind of girl to send sexy pictures but OOPS… She hit send on the wrong shot.
Mary sent the picture with the question. "Don't you think my ass needs more coverage?" Dakota would be straight up if it was too small. She took it off and put on the black two-piece that she felt would be a better fit.

Her phone buzzed.

"Well? Did your phone die?" Dakota's question caught her off guard.

"Didn't you get the . . . oh shit!"

Mary's heart kicked in her chest when she switched back to Glen's screen. Sure enough, there she was, red bikini with a question about her ass.

Her phone rang, and she nearly dropped it.

Oh, God. Oh, God.

It was Glen.

Her hands shook. "That picture wasn't meant for you."

"Are you trying to kill me?"
Readers should read this book….
Because it's really freakin' good!
What are you currently working on? Do you have any are up-coming releases?
I just finished the last book in my Most Likely To Series and have just started writing the first of the spin off series of the Bride Series.
Thanks for blogging at HJ!
Giveaway:

3 print copies of Not Quite Perfect by Catherine Bybee
To enter Giveaway: Please complete the Rafflecopter form and Post a comment to this Q:

Have you ever been in a long distance relationship? If so, how did that work out?
Excerpt from Not Quite Perfect:
In her purse, her phone buzzed.
She dug it free without losing sight of the last moments of the sun. "Mary Kildare."
"Most people just say hello."
Mary let her eyes close and fought the smile that attempted to cross her lips.
"Most people don't start a conversation with an insult."
Glen, with a husky sound she'd become a little too fond of, chuckled.
"Hello, Mary."
She followed his lead. "Hello, Glen."
There was a slight delay in the line, which made their conversation stutter. "Where are you?" she asked.
"Somewhere over Texas."
So he was on a plane. She assumed as much. Instead of asking why he was calling, she waited for him to speak.
He hesitated . . . or maybe it was the delay. "Do you have plans this Saturday?"
She gripped the phone a little too tight. "Why are you asking?"
"We both know why I'm asking."
Mary paused and held her breath. "I don't have any plans."
"Great. I'll pick you up at four."
The sun was already gone. "I don't believe I said yes."
He laughed. "I don't believe you said no."
Any other man, any other time, she'd tell him to ask . . . make him work a little harder to secure a date. "Fly safe."
"See you Saturday."
He was about to hang up.
"Wait . . . what should I wear?"
"I'd like to say those tiny shorts you wear to bed, but I think a simple dress will do."
Mary covered her face in her hand. Her boy shorts . . . he'd seen her butt hanging out of her pajamas.
He hung up laughing. No good-bye, not a see you later . . . simply disconnected the call.
And Mary smiled.
Excerpts. © Reprinted by permission. All rights reserved.

Book Info:
Mary Kildare knows how to read people. It's both why she makes a great therapist and why she refuses to trust the average bachelor. Staying fiercely independent has been her primary relationship strategy—until wealthy playboy pilot (and commitmentphobe) Glen Fairchild reappears in her life. After a yearlong teasing tug-of-war, Mary and Glen test the waters of attraction, only to find that their physical chemistry runs deeper than flirtation.
At first, a bicoastal romance suits them both—especially since Glen can swoop in and whisk Mary away on one of his company's planes. But no matter how close they get, they're still three thousand miles apart. And when Mary's life is threatened, Glen realizes the one luxury he doesn't have is time. Can he close the distance between them before it's too late?
Meet the Author: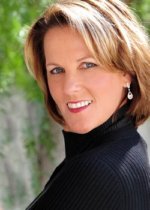 New York Times, Wall Street Journal, and USA Today bestselling author Catherine Bybee has written twenty-four books that have collectively sold more than three million copies and have been translated into twelve languages. Raised in Washington State, Bybee moved to Southern California in hopes of becoming a movie star. After growing bored with waiting tables, she returned to school and became a registered nurse, spending most of her career in urban emergency rooms. She now writes full-time and has penned the Not Quite series, the Weekday Brides series, and, most recently, the Most Likely To series.
Website | Facebook | Twitter |