Today it is my pleasure to Welcome author
Mira Lyn Kelly
to HJ!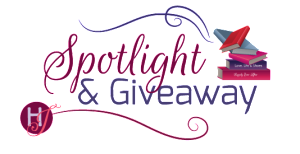 Hi Mira  and welcome to HJ! We're so excited to chat with you about your new release, Now and Then!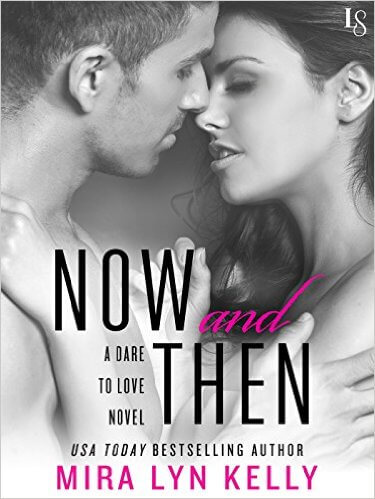 Hi everyone!

Super excited to be here—thanks so much for having me over! Okay, so I've got a new book out–NOW & THEN– and wanted to share a few things about it. Well, three things. Errr, actually it's three things about three things about the book—if that makes any sense, lol.

Stick with me.

It'll all become clear.
THREE THINGS ABOUT NOW & THEN
This is the third book in my sexy, Chicago set Dare to Love series. Haven't read TRUTH OR DARE or TOUCH & GO?? Wait—what?? You really haven't?
*Swallows back tears and gives the big eyes* But–but they're so sexy and fun and Sam and Ty are so sizzly hot…and there's all that panty business in the stairwell and the trash talk and—
*Pulls it together, but just barely* *Puts on a very professional, super brave smile*
–Totally, not a problem, the books can be read on their own…But you should read them anyway, lol. You should!!
HELLO reunited lovers!! Oooh how I love these. I'm all about the Happily Ever After so it's loads of fun to write second chances for the people who let love slip away. Or even threw it away… because maybe they felt like it was the only way to protect… *Clears throat* Just sayin', second chances at first love make for some pretty powerful stuff. Lots of fun to write 🙂
WELCOME BACK to Wicker Park!! Our story takes place in the same little corner of Chicago's Wicker Park neighborhood as the first two books, and features Ava's easily distracted, crazy tall, big brother, Ford, and the woman behind the lipstick on the hem of his t-shirt from the close of TOUCH & GO… Brynn. Ford and Brynn have the sizzle going on, and a past between them that's going to make a future hard to hold on to—but these two are fighters and… and… and—read it you'll see!!
THREE THINGS ABOUT FORD MEYERS
He's your average, run of the mill tall, dark, and drool-worthy programming geek, moonlighting as a building manager, while secretly owning said building along with a handful of others, and even more secretly the genius behind the internationally best selling gaming phenomenon, Hibachi Cannonball. PS, That last bit, Ford has been vigilant about keeping on the down low since an ugly life lesson only an obscene amount of cash and an airtight non-disclosure agreement were able to bail him out of. So shhhh!
Having lost his parents in a car accident years ago, Ford is highly protective of the people he cares about. Even when they really, REALLY don't want him to be.
The guy has it bad for Brynn. She was the first girl he ever loved. The one he'd thought he wanted to marry. The one who'd dumped his ass by email and then ground his pathetic nineteen-year-old heart into dust. And while he'd definitely moved on with his life, even after all the years, Brynn's still the one no other woman compares to.
THREE THINGS ABOUT BRYNN AHEARNE
She's your average, run of the mill gorgeous redhead with a smile that nails Ford beneath the ribs every time, a weakness for Taco Bell, and a vintage t-shirt collection that would bring any old school geek to his knees. Oh, and she's the NBA camera woman parked beneath the net, shooting the Chicago Bulls' home games. Yep, meet Ford's dream girl.
Or would be dream girl if she wasn't so dead set against giving them a second chance. Because as impossible to resist as she finds Ford with his easy laugh, broad shoulders, and clean laundry smell–Brynn doesn't want the only man she's ever loved to get mixed up in a life she's been trying to escape since before she met him.
Theme song: MINE by Taylor Swift, because, hello, careless man's careful daughter. Extremely careful. Cripplingly careful. Cost her everything she's ever loved, careful. This girl's got baggage (Think a cargo van full of it filled with ugly secrets, criminal elements, debts, scams, and late night knocks at the door—each bag labeled "DAD") Something she didn't mention to Ford the first time around. Fortunately Ford has lots of muscles and whether Brynn wants the help or not, she won't be carrying this burden alone anymore—at least that's his plan 😉

Okay, so there you have it! NOW & THEN released on January 19th and is available now. Hope you'll give Brynn and Ford a try 🙂

Thanks for blogging at HJ!
Giveaway:

Ebook: NOW AND THEN by Mira Lyn Kelly (Via Amazon)
To enter Giveaway: Please complete the Rafflecopter form and

Leave a comment with your thoughts on the book…
Book Info:
Brynn Ahearn is gorgeous, fun, and not just a sports nut but an NBA camera woman whose work takes her all over the country. In other words, she's a walking male fantasy—or at least, she would be if she weren't so busy keeping the guys at bay. The fact is, with Brynn's con-man father fresh out of jail and back in her life, dating is just too risky. Haunted by memories of her past, she couldn't ask any man to gamble with his life for love—even one as addictive as Ford Meyers.
Ford can't believe his luck when he walks into a bar in Chicago's Wicker Park and gets an eyeful of Brynn, the one that got away. After the gorgeous redhead blew him off in college, Ford got on with his life and made his fortune as a bestselling game designer, but he's never found a woman who compared to Brynn. No stranger to success, Ford is used to getting what he wants—and after a scorching stolen kiss, what he wants is a second shot with his first love. To get it, he just has to convince her that he's man enough to take on the past she can't leave behind.
Meet the Author: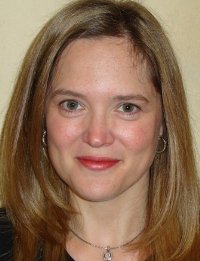 Mira Lyn Kelly grew up in the Chicago area and earned her degree in Fine Arts from Loyola University. She met the love of her life while studying abroad in Rome, Italy, only to discover he'd been living right around the corner from her for the previous two years. Having spent her twenties working and playing in the Windy City, she's now settled with her husband in rural Minnesota where their four beautiful children provide an excess of action, adventure, and entertainment.
With writing as her passion and inspiration striking at the darnedest times, Mira can always be found with a notebook at the ready. (More than once she's been caught by the neighbors, covered in grass clippings, scribbling away atop the compost container!)
When she isn't reading, writing, or running to keep up with the kids, she loves watching movies, blabbing with the girls, and cooking with her husband and friends.
www.miralynkelly.com
www.facebook.com/MiraLynKelly.Author
www.twitter.com/miralynkelly