Today it is my pleasure to Welcome author
Alice Clayton
to HJ!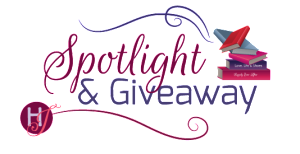 The New York Times bestselling author of Wallbanger and Rusty Nailed is back with Nuts, the first in a brand new series set in New York's beautiful Hudson Valley.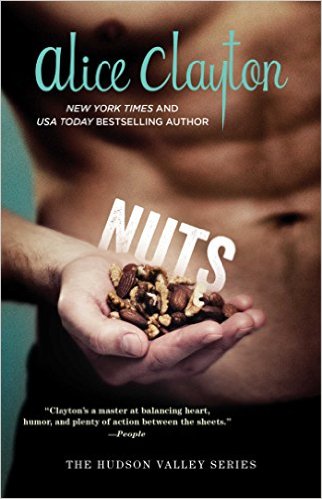 Roxie Callahan is a private chef to some of Hollywood's wealthiest, and nastiest, calorie-counting wives. After a dairy disaster implodes her carefully crafted career in one fell ploop, she finds herself back home in upstate New York, bailing out her hippie mother and running the family diner.

When gorgeous local farmer Leo Maxwell delivers her a lovely bunch of organic walnuts, Roxie wonders if a summer back home isn't such a bad idea after all. Leo is heavily involved in the sustainable slow food movement, and he likes to take his time. In all things. Roxie is determined to head back to the west coast as soon as summer ends, but will the pull of lazy fireflies and her very own Almanzo Wilder be enough to keep her home for good?

Salty. Spicy. Sweet. Nuts. Go on, grab a handful.

Here are Alice's Top 5 Favorite Scenes in NUTS:

#5-The scene with the spine licking.
Not gonna lie, there's something really exciting about the images that this brings to mind.
"I cried out when he left a trail of open mouthed kisses down the center of my back, and then licked my spine on the way back up.

#4-The scene with the Jack and Grace cameo
I couldn't help it, I just missed these two too damn much! And Roxie is a private chef in LaLaLand afterall…it could happen.
"Jack Hamilton with an armful of Tupperware. I could sell that picture to a magazine and never have to work again.

#3-The scene with the drunk and dirty
There's a scene towards the end of the book where Roxie has a bit too much to drink, and gets quite vocal with Leo about what she wants him to do. So vocal, and so explicit in fact, when I sent the line to Christina Lauren…they were impressed.
"…………………….."
(You didn't really think I'd give away the line here, did you?)

#2-The scene with the…well…you know…
Sex scenes can be challenging to write, but I always try to inject a little humor along with the steamy. This one was fun. Leo sure likes to tease☺
"See now, I'm amazed you can't remember. Whatever made you blush that night, you sure seemed to be thinking about something fairly specific." He dipped down, running the tip of his nose across my skin, over a valley and a couple of dells. The farmer was very much in the dell. I was panting. I very deliberately slipped my heels across his shoulders, maintaining an air not so much of nonchalance but of . . . whatever was the opposite of nonchalance. My heels and I were the epitome of chalance. "Sure, you can't remember," he breathed, his lips mere centimeters from the center of the entire world.
"I might . . . remember . . . something . . ." I said, feeling a rush of heat spreading through me. The only part of him touching me was his breath, and I was feeling more and more sure I could get off on air alone, providing it was Air Leo."

#1- The scene with the NUTS
When Roxie and Leo meet for the first time, sparks fly, as well as actual nuts. I had more fun writing this scene than I've had in a long time. I just adore these two, and I hope you do too!
"I looked up at him through my lashes, cocked my head to the side, and let loose my own grin. "Sorry about your nuts." Then I slowly walked towards the walk-in fridge, putting a tiny extra sway in my hips"
Thanks for blogging at HJ!
Giveaway:

2 Print copies of NUTS (The Hudson Valley Series Book 1)
To enter Giveaway: Please complete the Rafflecopter form and Post a comment to this Q:

What did you think of the excerpts spotlighted here? Leave a comment with your thoughts on the book…
Meet the Author: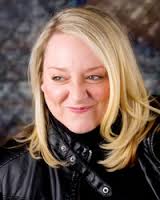 New York Times Best Selling author ALICE CLAYTON worked in the cosmetics industry for over a decade before picking up a pen (read: laptop).
She enjoys gardening but not weeding, baking but not cleaning up, and has finally convinced her long-time boyfriend to marry her.
Now, about that Bernese Mountain dog.